There are a number of Barbados seafood restaurants located on both the south and west coast of the island. Actually, this should be expected with plenty of fresh fish in the beautiful waters that surround the island.
So whether it's Dolphin (Mahi Mahi), Kingfish, Marlin, Tuna, Flying Fish, or Lobster you'll find that chefs in these restaurants are developing interesting new ways to prepare and present some delectable seafood dishes.
This Barbados seafood restaurant page has been created to share these delightful restaurants with you. Here you can learn more about each seafood restaurant listed, it's opening hours, the type of attire you can wear, its parking facilities, and view a sample of their menu.
---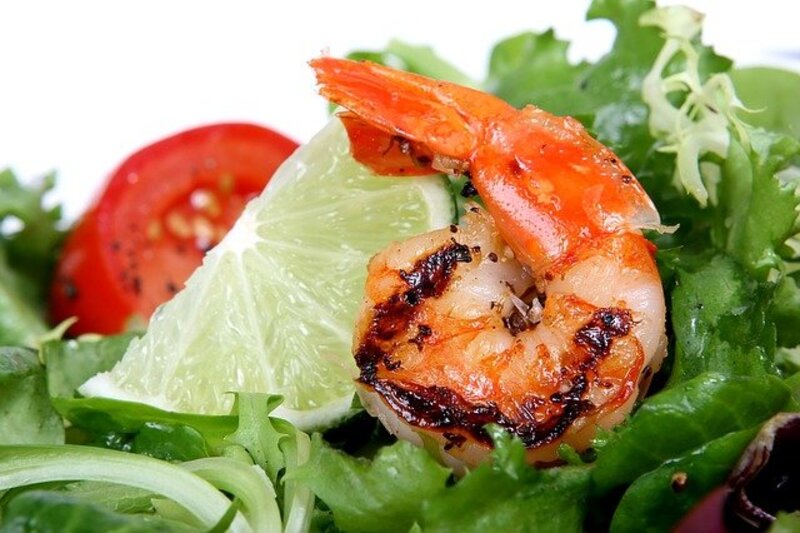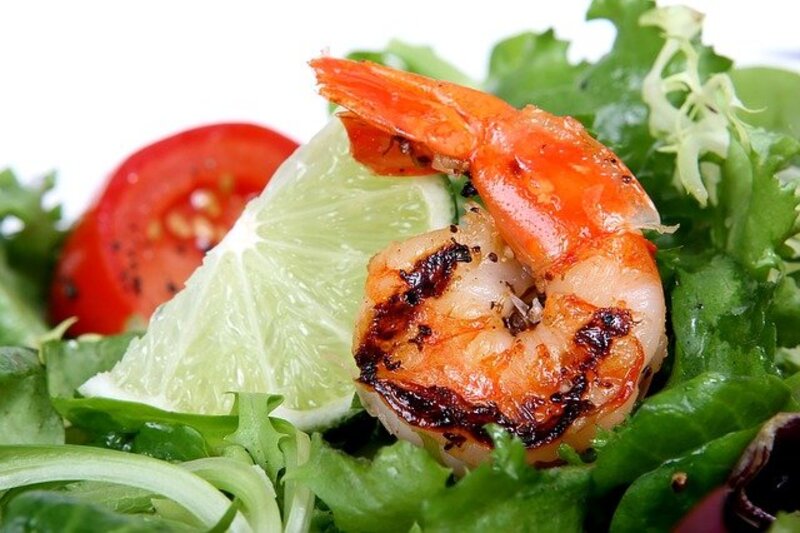 ---
---
RESTAURANTS IN BARBADOS SERVING SEAFOOD
---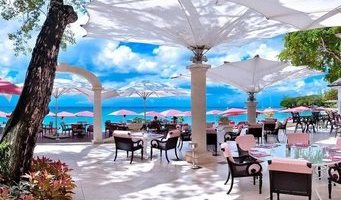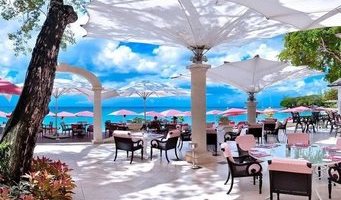 Bajan Blue at Sandy Lane Hotel is an informal all-day dining restaurant located on the lower terrace of the renowned Sandy Lane Hotel.
This delightful restaurant offers a combination of Asian, European, and seafood cuisine from its breathtaking waterside setting.
This restaurant's highlights are its elaborate Sunday Brunch and spectacular themed buffet evenings. In addition, there is a sushi station, a state-of-the-art grill, and a modern wine bar.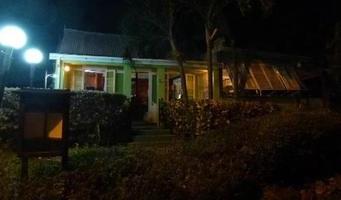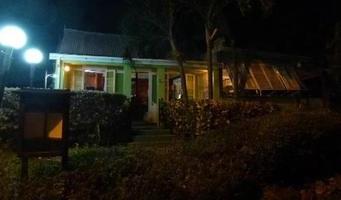 Cariba Restaurant and Bar is a delightful restaurant and bar nestled amidst tropical palms on one of the west coast's quiet side streets.
House in a quaint Barbadian chattel house this restaurant is owned and operated by the husband and wife team of Glen and Faye Bent.
You can treat yourself to the restaurant's fabulous menu featuring seafood cuisine with an Asian twist.
---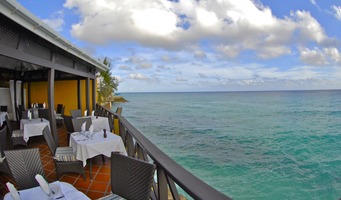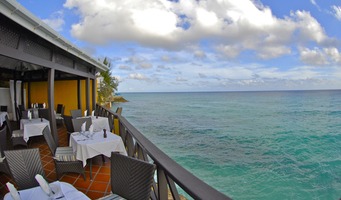 Champers Restaurant and Wine Bar are among the leading restaurants on Barbados South coast.
Over the years this restaurant has developed a good reputation for providing patrons with good seafood and value for money.
The restaurant possesses a breathtaking cliff-top setting with an outdoor bar that overlooks the popular Accra beach.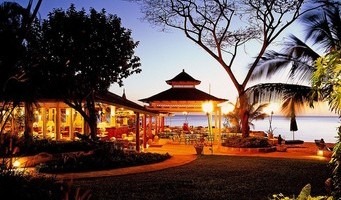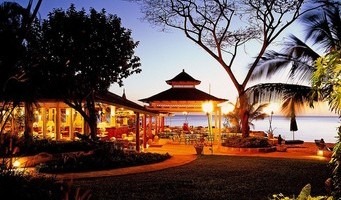 Coral Reef Club Restaurant is a high-quality oceanfront dining experience, located at the Coral Reef a member of the Small Luxury Hotels of the world.
Guests to this delightful restaurant are treated to imaginative and creative new a la carte menus every day, prepared by chef Graham Licorish and his team.
You can choose from a wide array of fresh seafood, prime meats, and vegetarian dishes that combine classical seafood cuisine with the exotic herbs and spices of the region.
---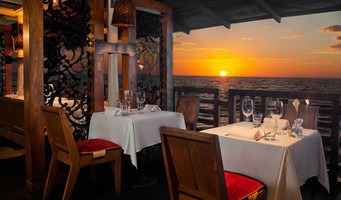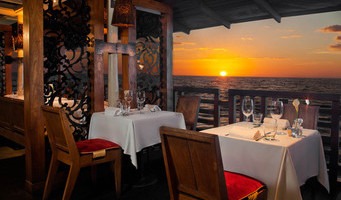 Daphne's Restaurant Barbados is a delightful restaurant that reflects the style of its sister restaurant in London.
Located on the beach side Daphene's offers a combination of outdoors and cover dining.
This glamorous tastefully decorated restaurant features a menu inspired by the classic Italian style of eating and living.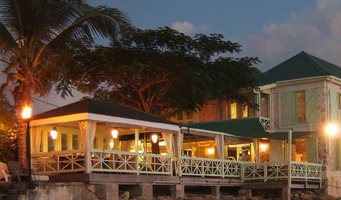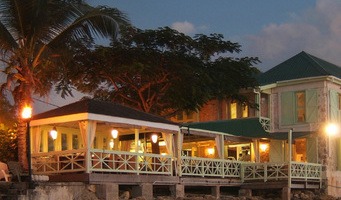 Fish Pot Restaurant the picturesque Six Men's fishing village on Barbados west coast is home to the Fishpot restaurant.
Located at the charming Little Good Harbour Hotel. The Fish Pot is a welcome alternative to the more traditional restaurants on this upmarket coastline.
Set in a small 17th-century fort at the water's edge this restaurant is airy and informal. Here you'll enjoy a truly gourmet dining experience in delightful surroundings.
---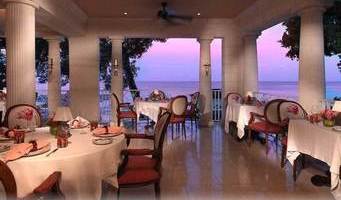 On a terrace under a canopy of mature mahogany trees, sits Sandy Lane's L'Acajou restaurant an elegant fine dining restaurant overlooking the pristine waters of the Caribbean Sea.
Guests to this delightful open-air restaurant are treated to light cuisine paired with an impressive range of Old and New World wines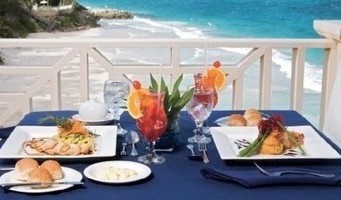 L'Azure Restaurant (Crane) is a delightful casual four-course dining experience with two wonderful air condition locations.
This fine dining establishment has continued the rich traditions of the Crane… which has catered to the discerning taste of dinners for well over 100 years. The menu at the
Lazure feature a gospel brunch on Sunday mornings and a traditional Bajan Buffet lunch in the afternoon.
---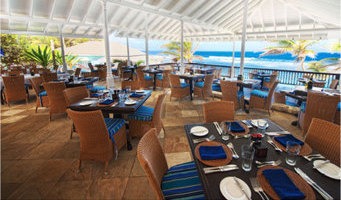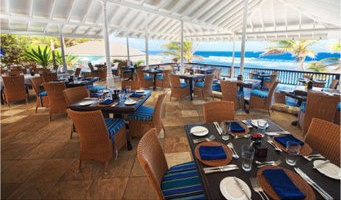 The refurbished 100 years Atlantis Hotel Restaurant Barbados located on the rugged beautiful East Coast offers guests a wonderful dining experience whether it's breakfast, lunch, or dinner.
The menu at Atlantis varies often and features a wide array of mouth-watering Barbadian dishes like macaroni pie, green bananas, and salt fish. The Atlantis also features special buffet luncheons on Sundays and Wednesdays open to locals and visitors.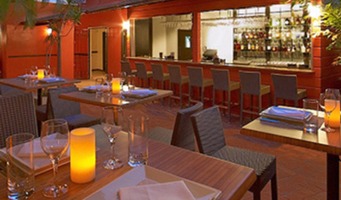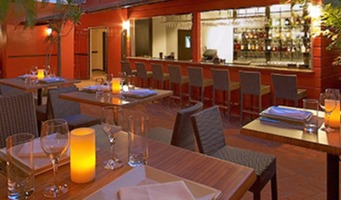 Nishi restaurant located in Holetown on Barbados West coast is the latest sophisticated fine dining restaurant.
Nishi is the perfect example of where East meets West, blending the unique flavours of Asian and seafood into a gastronomic experience you wouldn't forget.
---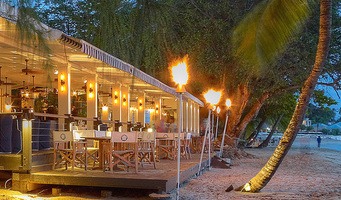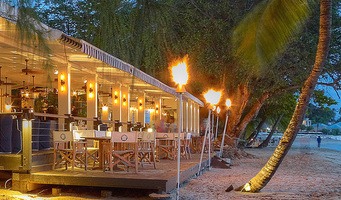 Lone Star Restaurant You'll find this fine dining restaurant tucked away amidst beautiful gardens and dining gazebos on a cliff a couple of feet above the water… at what can only be described as the best seaside location on the island.
But if the location is what draws you in, this will not be the only reason to visit this restaurant. Josef's off an international menu characterise mouth-watering cuisine of Asian and Caribbean flavours.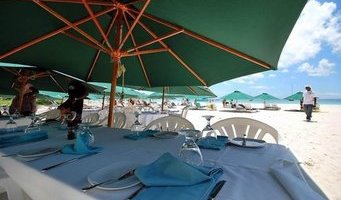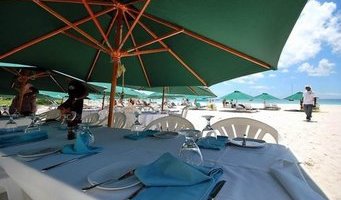 Lobster Alive located in historic Carlisle Bay next to the Boatyard is the place to get your Caribbean spiny lobster.
A delightful restaurant set beside a spectacular white sandy beach. The spiny lobsters are flown in from the Grenadines to the restaurant's central distribution tank.
Open for lunch every day except Sunday when there is a jazz lunch only.
---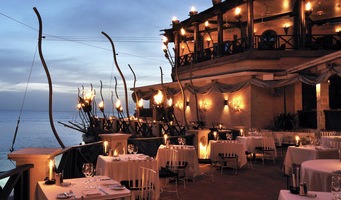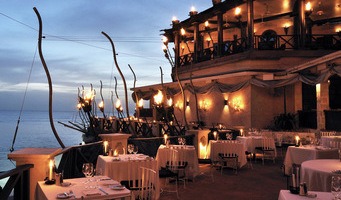 The Cliff Restaurant is one of the top restaurants in Barbados… Sitting on a cliff-top overlooking the shimmering turquoise waters of Barbados placid west coast, The Cliff is the restaurant of choice for that special occasion.
Under the guidance of head chef Paul Owens and his dedicated team, The Cliff consistently prepares meals of the highest standard, using only the freshest ingredients available.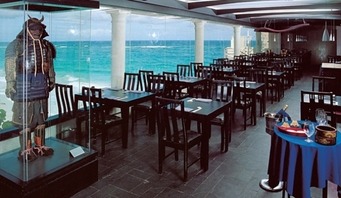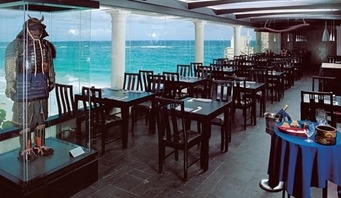 Zen restaurant at the Crane hotel offers dinners and an unbelievable dining experience from its cliff-to setting.
Guest to this sophisticated restaurant with its Japanese-influence interior design has a majestic view of the renowned Crane Beach Barbados through an all-glass frontage.
---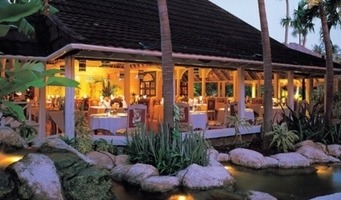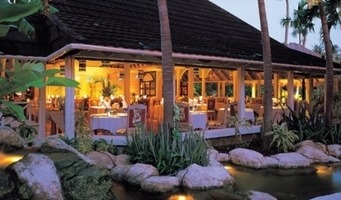 The Sandpiper Restaurant is rated as one of the top restaurants in Barbados for consistently maintaining a high standard in food preparation.
This charming owner-managed restaurant features a comprehensive menu that caters to various tastes and appetites.
Chef Christopher Poupardin and his dedicated team use a variety of fresh herbs and spices to create mouth-watering Caribbean cuisine you'll definitely enjoy.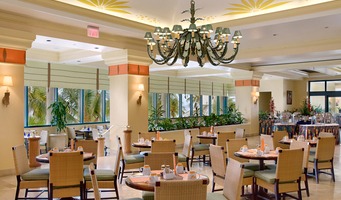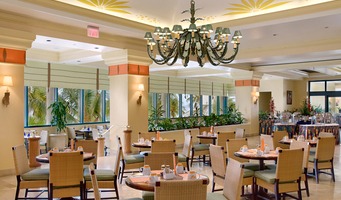 The Lighthouse Terrace Restaurant at the Hilton Barbados is a remarkable all-day dining restaurant with a pleasant atmosphere and breathtaking ocean views of the spectacular Needhams Point area.
At the Lighthouse Terrace guest can choose to dine in the air-conditioned section or experience the picturesque view of Needhams Point from the open terrace with its cooling sea breezes.
Experience the hospitality that the Needhams Point Lighthouse has shown visitors for more than 300 years.
---