The Coral Reef Club Restaurant Barbados is an attractive ocean-front restaurant that commands breathtaking views of the azure Caribbean sea a few steps away. Guests to this comfortable restaurant are treated to a mouth-watering high-quality dining experience by Executive Chef Hance Bannister and his culinary team.
Each day the team prepares an a la carte menu filled with mouth-watering dishes produce using fresh fish, exotic herbs, and spices of the Caribbean along with other local produce, Dinners are treated to a wonderful Bajan Buffet on Monday, while on Thursdays there is a Barbeque night with floor-show and steel band
---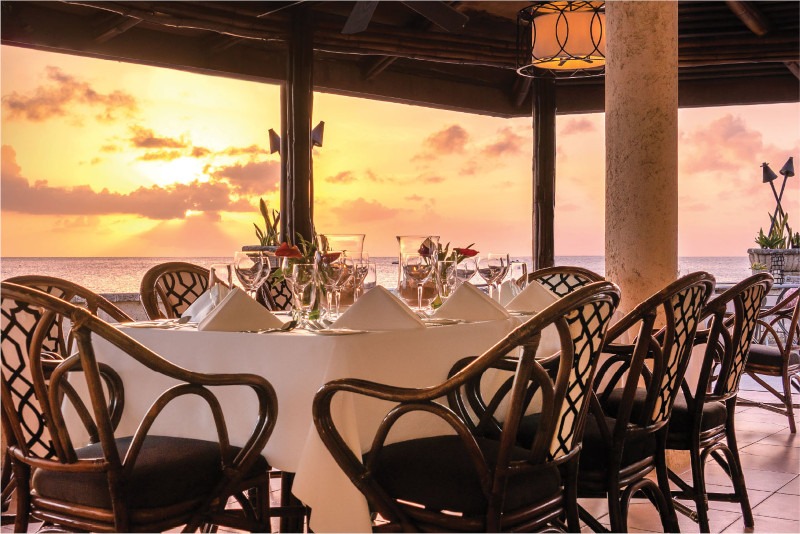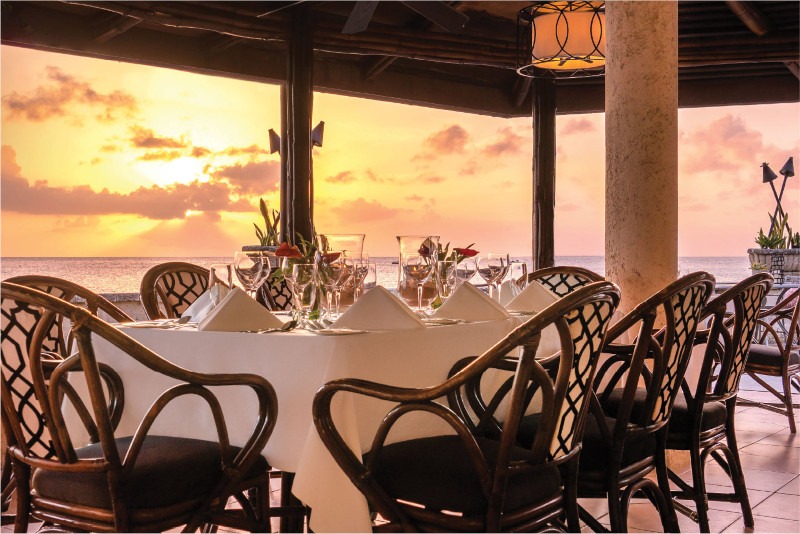 ---
---
About The Coral Reef Club restaurant Barbados
---
The Coral Reef Club Restaurant is located in the Coral Reef Club, a member of the prestigious Small Luxury Hotels of the World. This restaurant specialises in Seafood, International, Mediterranean and Caribbean cuisine served from its attractive indoor setting. The spectacular oceanfront setting is further enhanced by the elegantly casual dress code that is in effect.
This magnificent restaurant is open for breakfast, lunch, and dinner. Breakfast starts from 8:00 to 10:30 am, Lunch from 1:00 noon to 2:30 pm and dinner is from 7:30 to 9:30 pm Monday to Sunday.
---
The Coral Reef Club Restaurant Sample Menu
---
Starters
Pineapple Wafers – with a saffron-poached Anjou pear, toasted pine nuts and a sweet mint pesto
Carpaccio of Tomatoes – with arugula leaves, grilled Portobello mushrooms, crumbled goat cheese and aged balsamic dressing
Assiette of Seafood – ahi tuna sashimi with sushi rice and a seaweed salad, dolphin ceviche with avocado compote and smoked salmon with sour cream and caviar
"Seared Sesame Tuna – Served on wilted spinach and baby vegetables accompanied by an oCRISP PORK BELLY AND SEARED FOIE GRAS – with caramelized onion tart, an apple and watercress salad and Sauternes reduction range sauce.
Soups
Chilled Cucumber and Advocado
Caribbean Bouillabaisse – scented with a star anise
Roasted Pumpkin – with coconut and lemongrass
Main Dishes
Broilled Fillet Of Red Snapper – roasted butternut squash and green onion risotto with Thai-scented aubergines and curry and coconut cappuccino sauce
Pan-Fried Fillet OF Mahi-Mahi – with sautéed new potatoes, wilted greens, sun dried tomatoes, mushrooms and a coriander-butter sauce
Honey and Cumin Roasted Duck Breast crisp potato disk with caramelized red cabbage, roasted apples and a Madeira sauce
Tournedos OF Beef (grilled to your liking) – with creamy spinach and leek fondue, duchesse potatoes, glazed baby carrots and a pinot noir jus
Deserts
Deep-Fried Filo-Wrapped Banana Fritter – with coconut ice cream, drizzled with golden syrup
Individual White Chocolate Truffle Cake – with dark chocolate glaze and dark chocolate sorbet
---
Please NB: This is a sample menu, items on the menu may change.
---
Hotels Close To The Coral Reef Club restaurant
---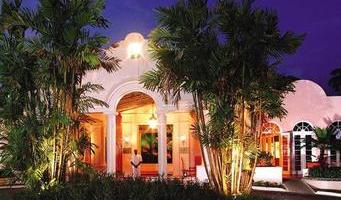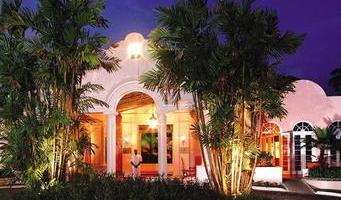 The Fairmont Royal Pavilion hotel is located about 4 minutes from The Coral Reef Club restaurant. Learn more about Fairmont Royal Pavilion Barbados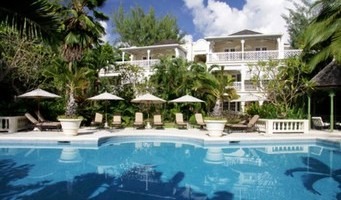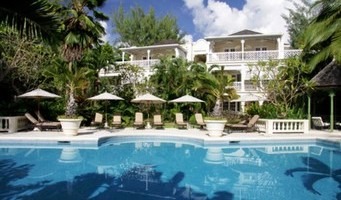 The Coral Reef Club hotel is home to The Coral Reef Club restaurant. Learn more about Coral Reef Club Barbados
---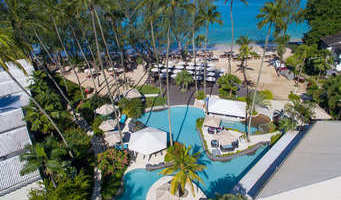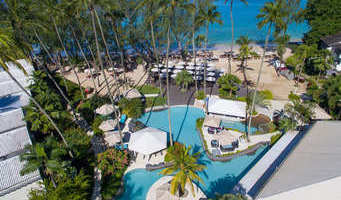 Colony Club hotel is located about 3 minutes from The Coral Reef Club restaurant. Learn more about Colony Club Barbados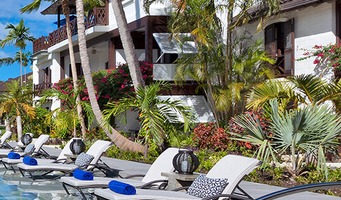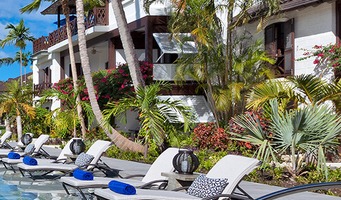 Sandpiper hotel is located about 3 minutes from The Coral Reef Club restaurant. Learn more about The Sandpiper Hotel Barbados
---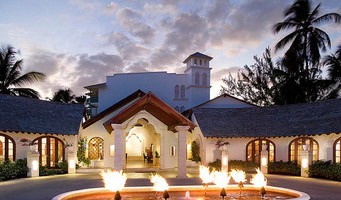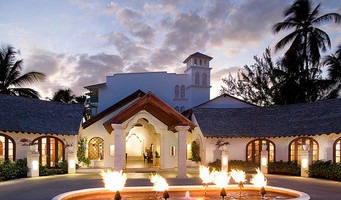 Mango Bay hotel is located about 2 minutes from The Coral Reef Club restaurant. Learn more about Mango Bay Hotel Barbados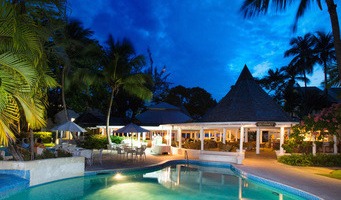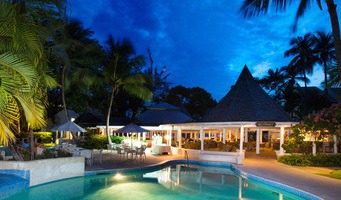 The Club hotel is located about 2 minutes from The Coral Reef Club restaurant. Learn more about The Club Barbados
---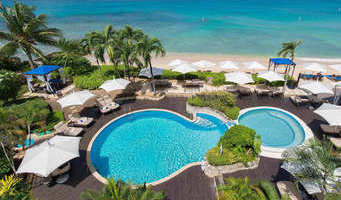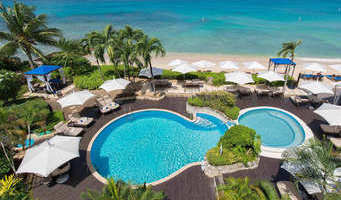 The House hotel is located about 4 minutes from The Coral Reef Club restaurant. Learn more about The House Barbados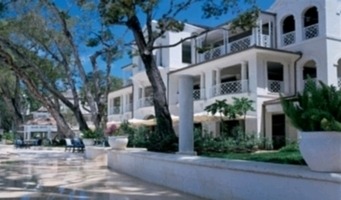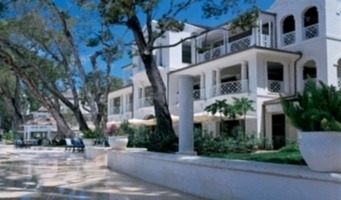 Sandy Lane hotel is located about 3 minutes from The Coral Reef Club restaurant. Learn more about Sandy Lane Barbados
---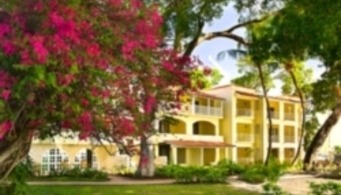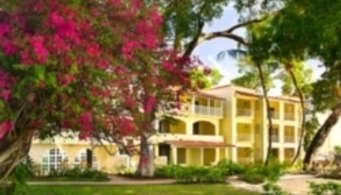 Tamarind Cove hotel is located about 5 minutes away from The Coral Reef Club restaurant. Learn more about Tamarind Cove Hotel Barbados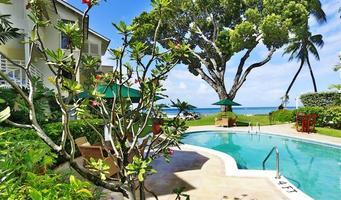 Treasure Beach Hotel is located about 5 minutes from The Coral Reef Club restaurant. Learn more about Treasure Beach Hotel Barbados
---
Restaurants In Close Proximity to The Coral Reef Club restaurant
---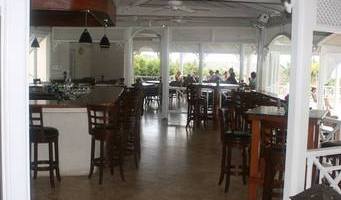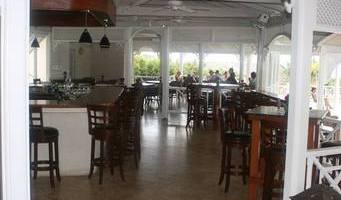 Spago restaurant is located about 2 minutes away from The Coral Reef Club restaurant. Learn more about Spago Restaurant Barbados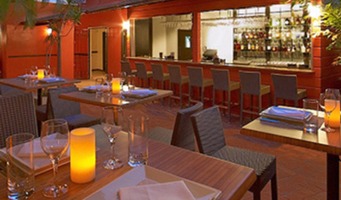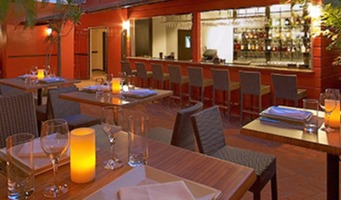 Nishi restaurant is located about 3 minutes away from The Coral Reef Club restaurant. Learn more about Nishi Restaurant Barbados
---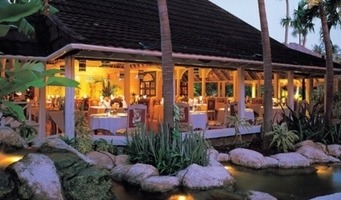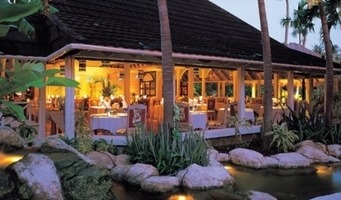 Sandpiper Restaurant is located about 2 minutes away from The Coral Reef Club restaurant. Learn more about Sandpiper Restaurant Barbados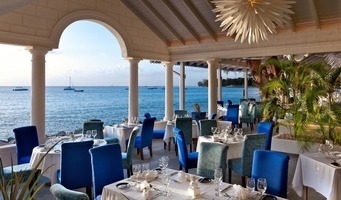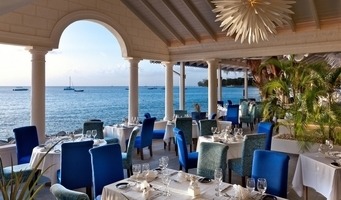 Tides Restaurant is located about 4 minutes away from The Coral Reef Club restaurant. Learn more about the Tides Restaurant Barbados
---