Browse around and you'll find lots of pictures of Barbados throughout this website. You'll also find lots of information about Barbados most popular attractions and a host of things to do. However I know you can never see enough of this gorgeous paradise.
So I went through all of the picturesque photos and selected the best pictures of Barbados to create this amazing photo gallery. Capturing magical images of Barbados on film or video during your island holiday is a snap…The island is blessed with perfect weather, lush tropical vegetation and crystal clear waters. Barbados presents some breathtaking scenery, that's just perfect for that memorable snapshot.
Here are 15 pictures of Barbados you'll want to add to your must see list…
---
1. Pictures of Barbados Rugged East Coast
---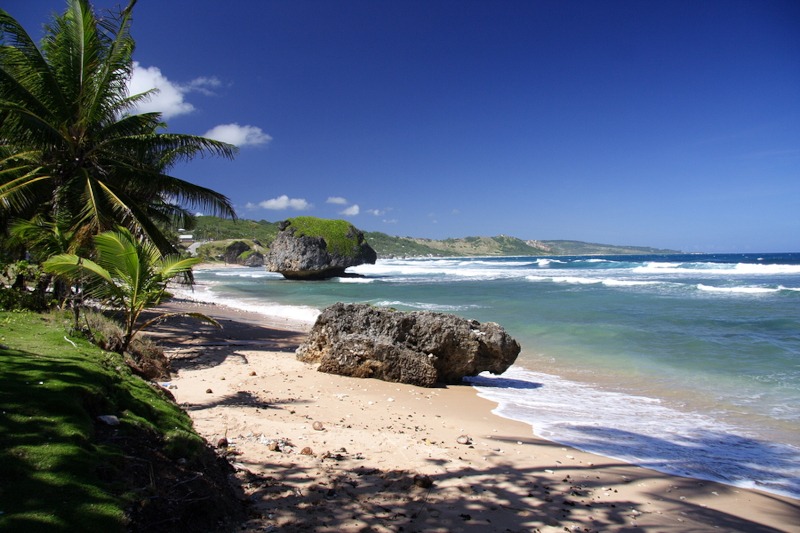 What do you think of when you hear of Barbados? No doubt images of crystal clear waters, Soft white sand beaches, Amazing sunsets, and Lush tropical gardens. This scene on Barbados rugged East coast really captures the beauty of the island. This area popularly known as the Soup Bowl is home to some of the most fascinating surfing each year.
You wouldn't be disappointed with your visit to the lovely Bathsheba beach. Clear blue skies and spectacular turquoise waters mean you will go home with some awesome pictures of Barbados.
---
2. Pictures of Barbados Harrison's Cave
---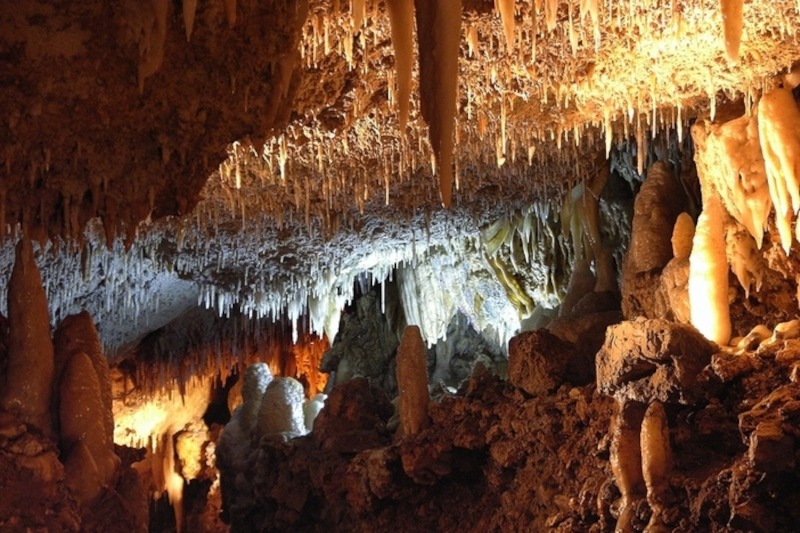 Of all the pictures of Barbados Harrison's Cave really stands out. Actually, this Crystallize Cave is regarded as the eighth wonder of the world receiving millions of visitors each year. This is what a tour of Barbados most popular attraction looks like… a beautiful crystallized limestone cavern, snaking its way approximately three miles underground.
This incredible geological structure features some amazing stalactites hanging from the roof like crystal chandeliers and rising from the floor are some impressive stalagmites.
---
3. Pictures of Barbados Tropical Sunset Colors
---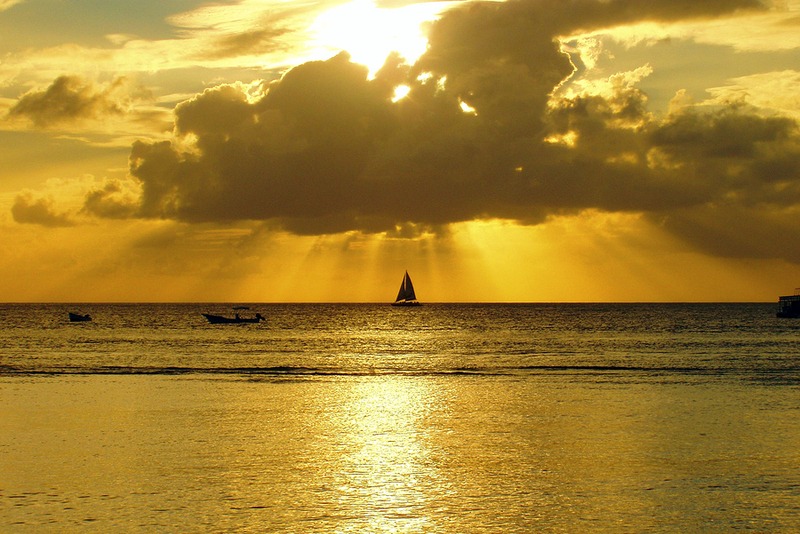 The sun in Barbados is bright, beautiful and maybe a little harsh… pictures of Barbados taken during the day often are not the sharpest. But if you get out early in the morning, which is extremely difficult with the wide selection of Barbados nightlife activity… or around sunset, you'll be able to capture some unbelievable colors on camera…
As seen from this beautiful Barbados sunset photo taken few seconds before the sun completely disappeared for the day.
---
4. Pictures of Barbados Picturesque Scotland District
---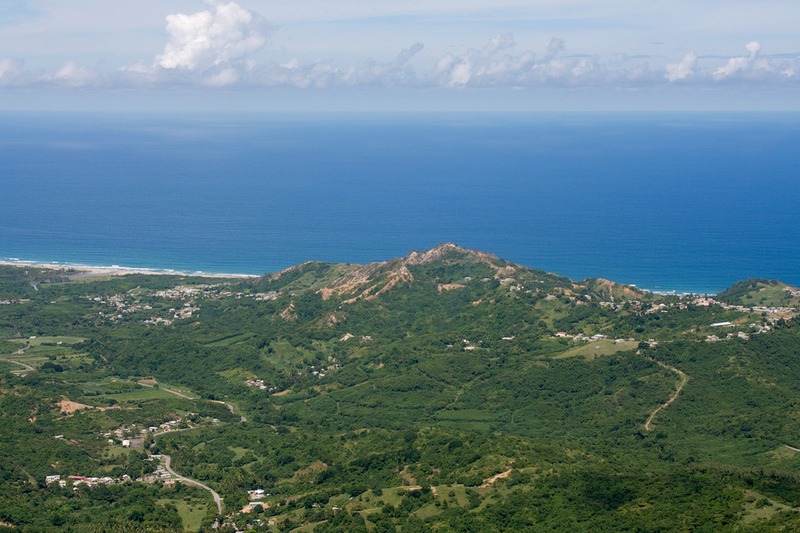 This picture of Barbados east coast emphasize the rugged beauty of the Scotland District, it is a magnificent view overlooking the picturesque parish of St. Andrew. If you are lucky you may get a chance to hike through this terrain during the National Trust Sunday morning Hiking Expeditions. It is the perfect way to see this section of Barbados that's off the beaten path
---
5. Pictures of Barbados Playful Green Monkey
---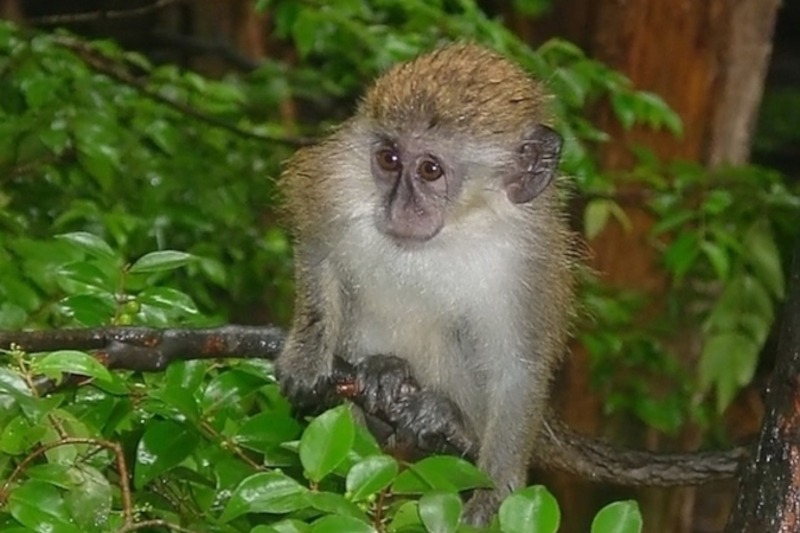 While traveling around remember to keep an eye out for a picture of Barbados playful Green Monkey. Just remember this little creature is pretty elusive so don't scare it away if you want to take photos. If the monkey isn't anywhere to be found when you're out and about you may need to visit the Barbados Wildlife Reserve… At the reserve there is a better chance of getting a photo of the Green Monkey.
---
6. Pictures of Barbados Animal Flower Cave
---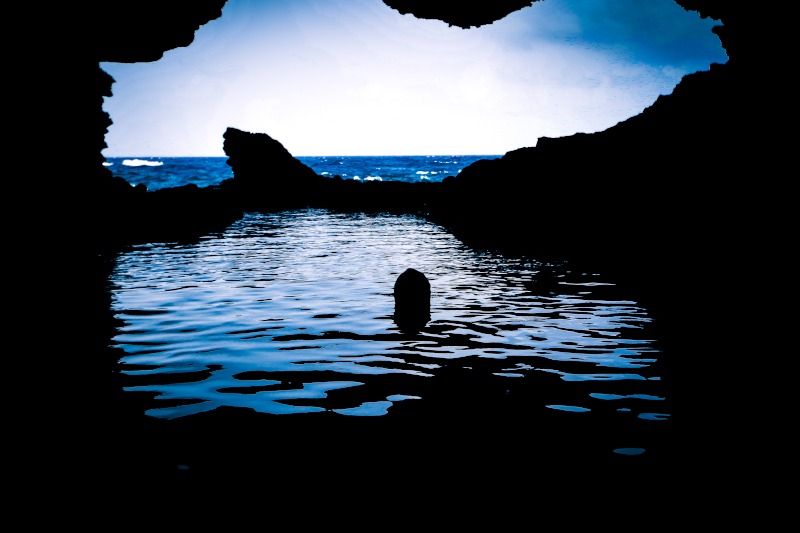 Of all the pictures of Barbados you wouldn't find any more intriguing than those of the Animal Flower Cave. This magnificent formation of nature is the only accessible sea cave on the island. Open daily as one of Barbados tourist attractions you can take pictures dipping in the amazing rock pools or just enjoy the fantastic view. What ever is your choice you must visit the Animal Flower Cave for amazing pictures of Barbados.
---
7. Pictures of Barbados Crop Over Festival
---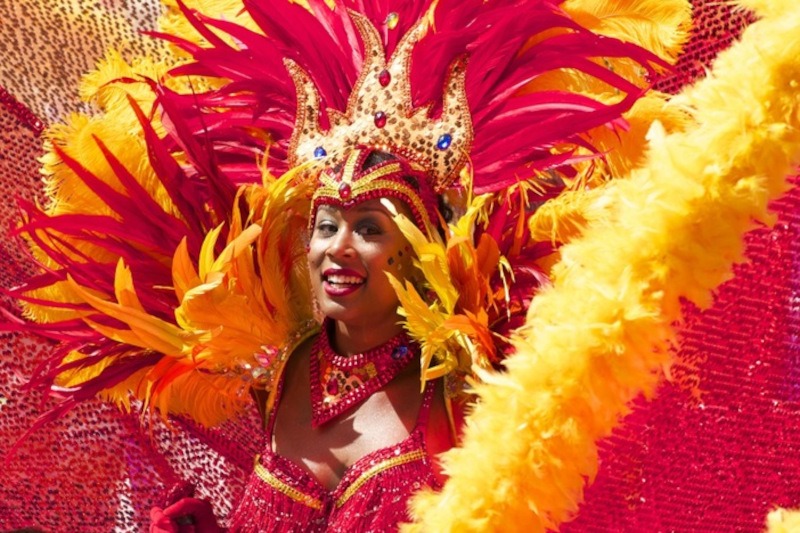 Pictures of Barbados would not be complete without an endearing photo the islands annual Crop Over festival. This colorful five-week festival which takes place during the summer culminates with Barbados biggest street party on the first Monday in August. This is known as Kadooment day, it features Calypso music, colourful costumes, street carnival and great food is extremely popular with both locals and visitors alike. It really is a great occasion to get some fun pictures of Barbados
---
8. Pictures of Barbados Historic Parliament Buildings
---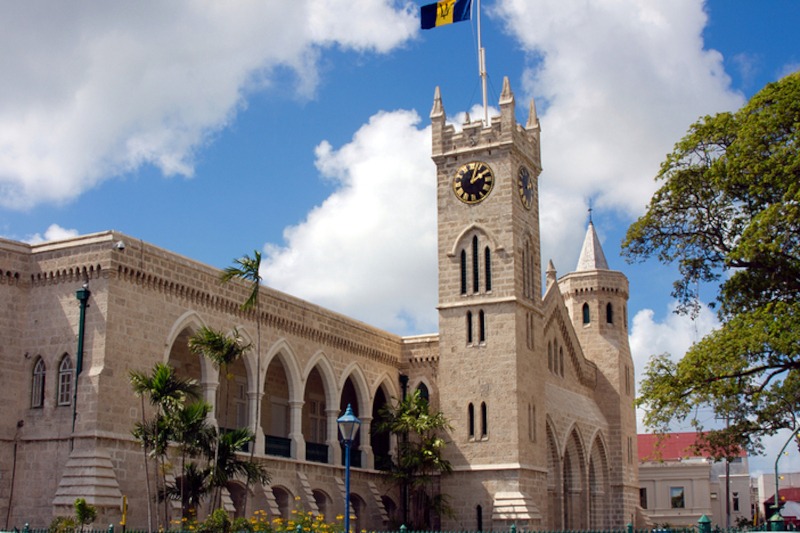 Another great place to take those amazing pictures of Barbados is the historic parliament buildings in Bridgetown. This imposing limestone structure which consist of an east and west wing was build between 1870 and 1874. Both buildings beautifully represents the neo-Gothic architectural style of Great Britain's Victorian era.
---
9. Pictures of Barbados Clock Tower at Main Guard
---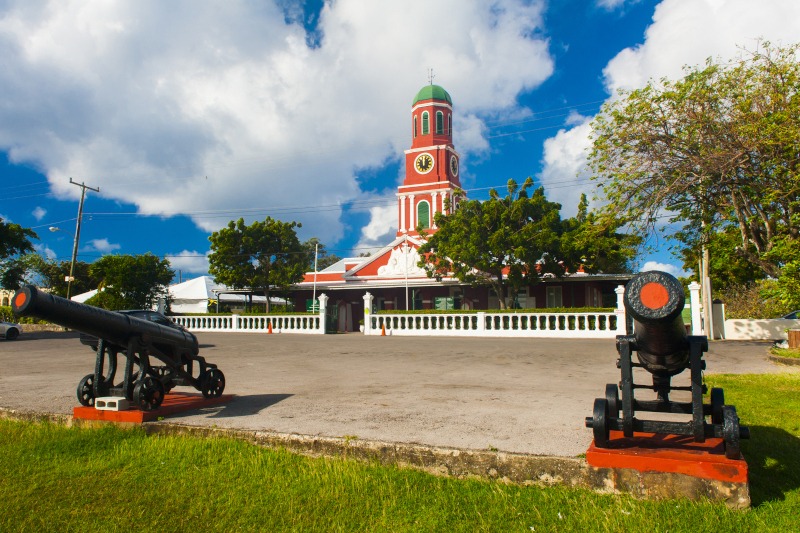 Any pictures of Barbados should include the Clock Tower on the main guard house at the Garrison Savannah. Located within the Garrison Historic Area a designated World Heritage Site this imposing tower built around 1803 is steep in history. If you are touring the area on a Thursday, stop and take some photos. You may even get to see the changing of the sentry.
---
10. Pictures of Barbados St. John Parish Church
---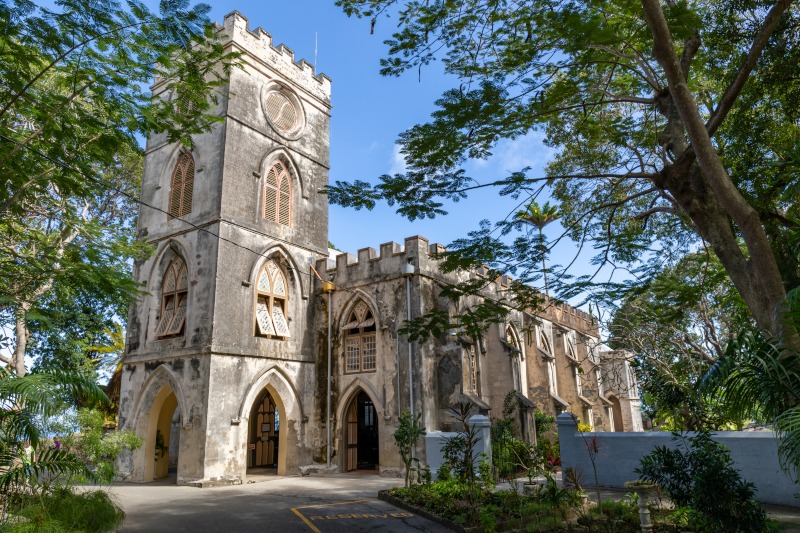 This is one of the pictures of Barbados that stays with you for a very long time. St John Parish Church is the perfect location for having a traditional church wedding or for that holiday photo of Barbados. This beautiful church isn't only an architectural masterpiece; it commands a spectacular view of the island's picturesque East coast.
---
11. Pictures of Barbados Morgan Lewis Wind Mill
---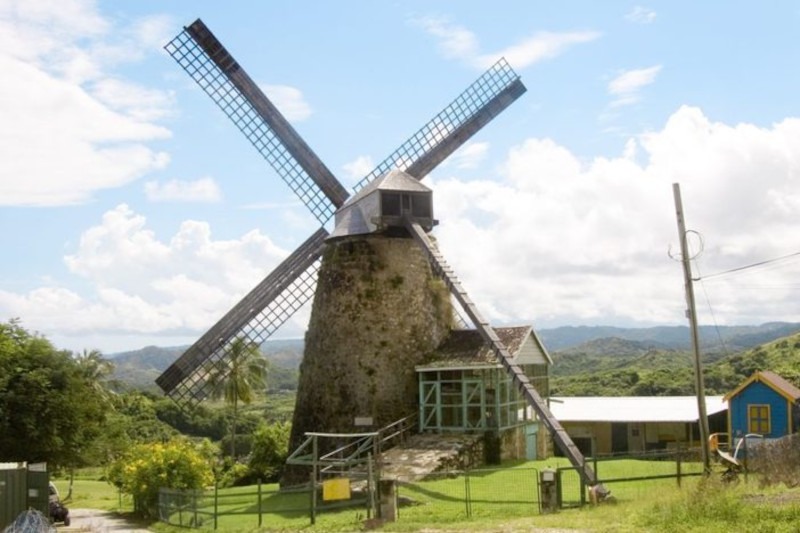 Get amazing pictures of Barbados only functioning windmill at Morgan Lewis. Originally built in the 18th century to grind the sugar cane during harvest time. This attraction is a must see part of Barbadian heritage… maybe this mill is a reminder from our ancestors, that a tropical paradise needs renewable energy.
---
12. Pictures of Barbados Beach at Bottom Bay
---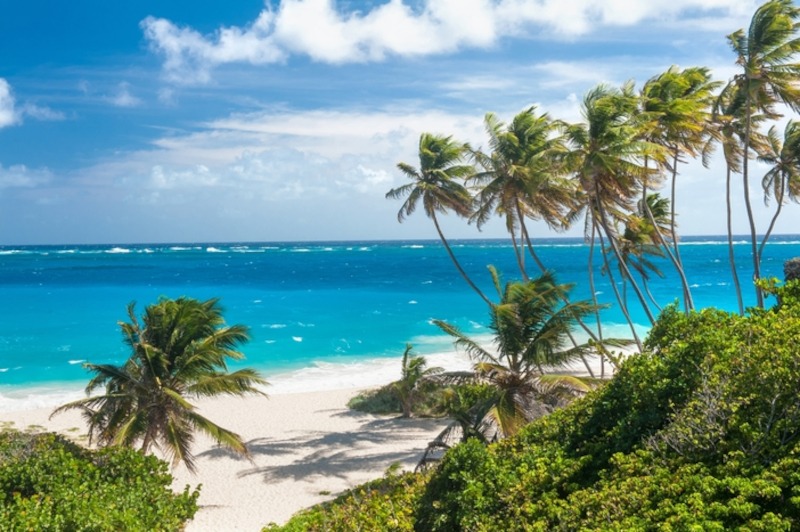 Get pictures of Barbados most idyllic beach at Bottom Bay, coconut palms, powdery white sands, cooling breezes and spectacular turquoise waters. This beach located on the Southeast Coast of the island is one of the most picturesque anyway on the island, it is a great place to take pictures of Barbados.
---
13. Pictures of Barbados St. Nicholas Abbey
---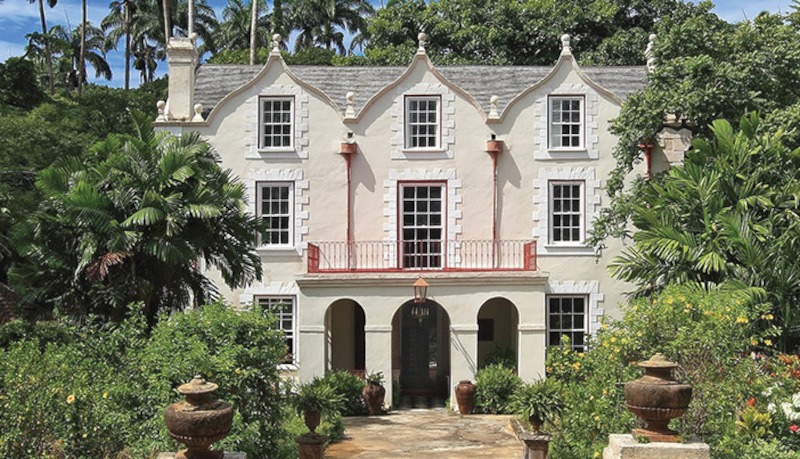 Who wouldn't want to snap amazing pictures of Barbados St. Nicholas Abbey? This more than 300 year old Jacobean mansion presents unbelievable photo opportunities, from lush tropical gardens and mature woodlands to magnificent architecture dating back to the mid 17th century.
---
14. Pictures of Barbados East Coast From Farley Hill Park
---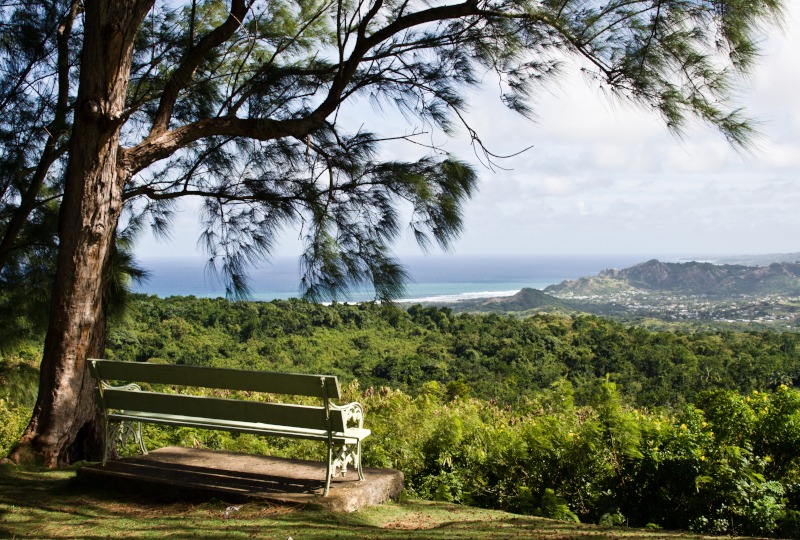 While out and about exploring all that this beautiful island has to offer keep an eye out for that opportunity to take great pictures of Barbados. The magnificent view of the rugged east coast from Farley Hill National Park seen in the photo above is a hit with both tourist and locals alike. If you are touring the north of the island there are great photo opportunities like the view from Farley Hill awaiting you.
---
15. Pictures of Barbados Careenage In Bridgetown
---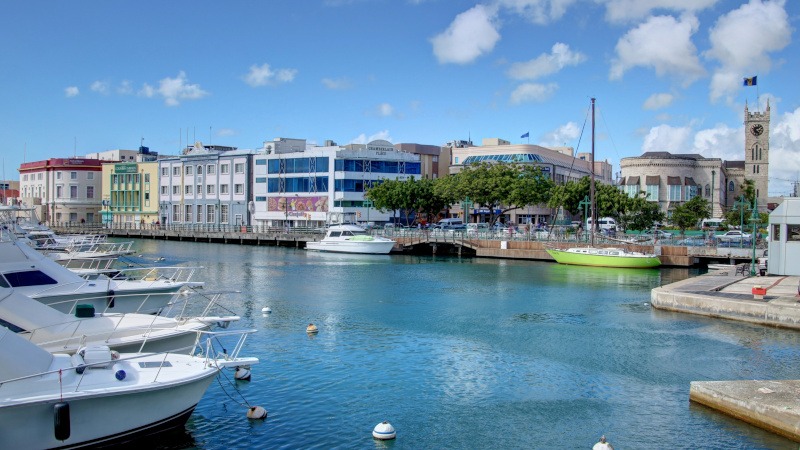 Taking pictures of Barbados historic city of Bridgetown are a must. All around the city there are some amazing historic landmarks like the Nidhe Synagogue, the St. Michael Cathedral and the parliament buildings. However if you would like a photo of something a little different you may take pictures like the one above which highlights the Bridgetown careenage from across the Charles Duncan O'Neil Bridge.