The Lobster Alive Restaurant Barbados features Caribbean Spiny lobster flown in from the Grenadines and stored in a large central distribution tank at the restaurant's Carlisle Bay location. It further states it is a day place, a night place, a meet me place. Located on Carlisle Bay on the outskirts of historic Bridgetown this popular restaurant attracts a wide cross-section of returning patrons.
The delicious spiny lobster has become synonymous with this beachfront restaurant. No wonder they keep coming back, Lobster Alive has good parking, is wheelchair friendly, and captures the imagination of both visitors and locals alike.
---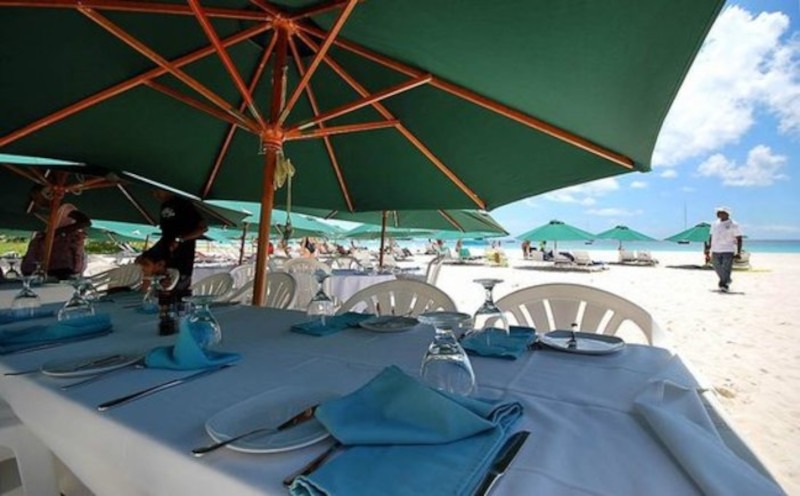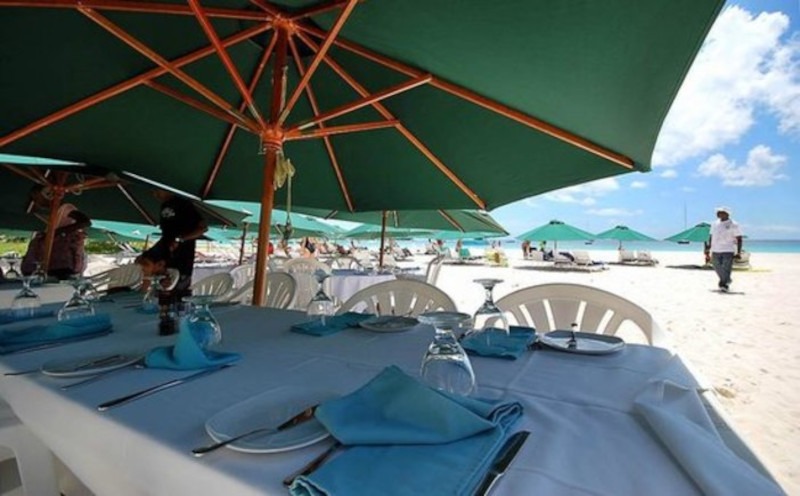 ---
---
About Lobster Alive Restaurant Barbados 
---
The Lobster Alive Restaurant Barbados is located approximately 450 meters south of Bridgetown. This restaurant specialises in International, Seafood and Caribbean cuisine served in a friendly pleasant atmosphere with a spectacular white sandy beach. The atmosphere at Lobster Alive is further enhanced by the casual dress code that is in effect.
This Caribbean restaurant is open for lunch and dinner every day except Sunday when there is a jazz lunch. During the summer months, the restaurant has reduced opening hours.
---
Lobster Alive Restaurant Barbados Sample Menu
---
Starters
Conch and Callaloo Chowder – A subtle sweet taste, light on seasoning
Pickle Sea Cat – served with french Baguette
Crab Backs – grilled with parmigiano reggiano
Salads
Lobster Salad – Shelled lobster pieces in a tossed salad with mayonnaise or chef's dressing
Tomato, Mozzerella and Basil Salad
Greek Salad – with local cold smoked salmon
Main Dishes
Parboiled Spiny Lobster in fresh seawater. Finish on the BBQ with garlic butter ( minor variations at your request) Served in the shell with salad, Chef's veg/starch offering
Lobster Thermidor – .Classic cheese, mustard, wine, mornay sauce (medium)
Steak — 10-oz. U.S. rib-eye, served with choice of rice or spicy chips
Catch of the Day — served with choice of rice or spicy chips
Deserts
Bernadette's Bread & Butter Pudding
Ice Cream
---
Please NB: This is a sample menu, items on the menu may change.
---
Hotels Close To Lobster Alive Restaurant Barbados
---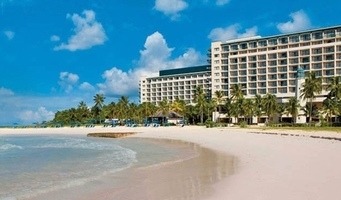 Hilton Hotel is located 5 minutes from the Lobster Alive Restaurant Barbados. Learn more about Hilton Hotel Barbados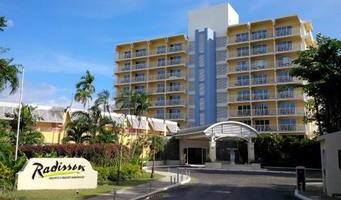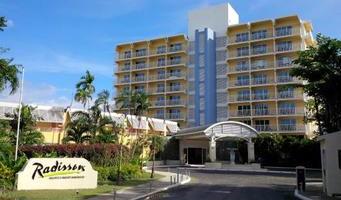 Radisson Aquatica Hotel is located 3 minutes from the Lobster Alive Restaurant Barbados. Learn more about Radisson Aquatica Resort Barbados
---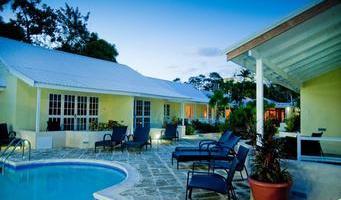 Island Inn Hotel is a small hotel located about 3 minutes away from the Lobster Alive Restaurant Barbados. Learn more about Island Inn Hotel Barbados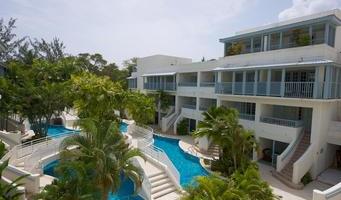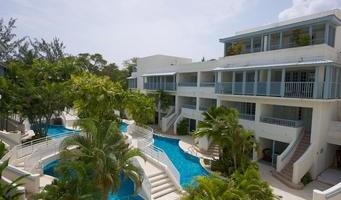 Savannah Hotel is conveniently located 4 minutes from the Lobster Alive Restaurant Barbados. Learn more about Savannah Beach Hotel Barbados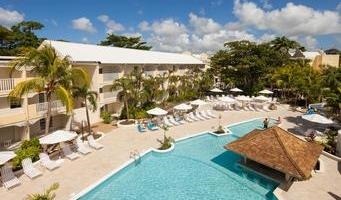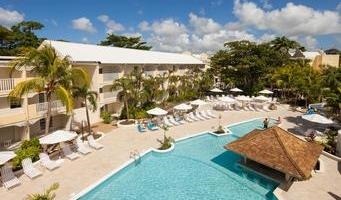 Sugar Bay All-Inclusive Hotel is conveniently located 5 minutes from the Lobster Alive Restaurant Barbados. Learn more about Sugar Bay Barbados All Inclusive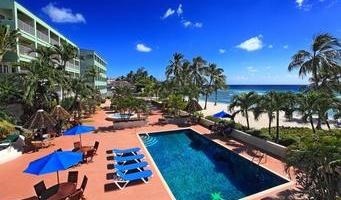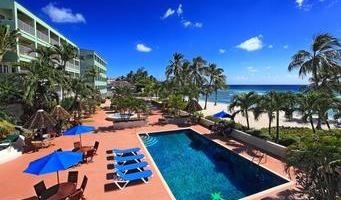 Coconut Court is located approximately 4 minute away from the Lobster Alive Restaurant Barbados. Learn more about Coconut Court Barbados Beach Hotel
---
Restaurants In Close Proximity to Lobster Alive Restaurant Barbados
---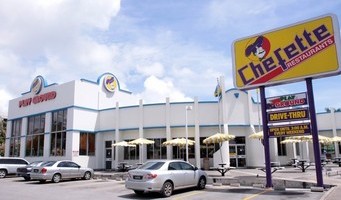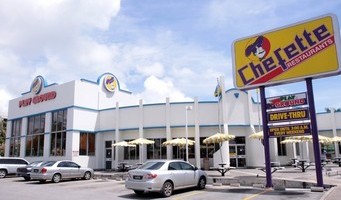 Chefette Restaurants have an extensive menu that includes boasted chicken, pizzas, Rotis made with genuine curry from India, burgers, ice creams and so much more. Learn more about Chefette Restaurant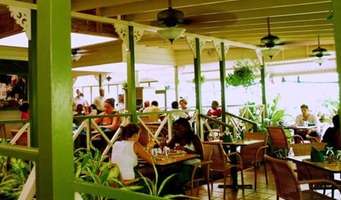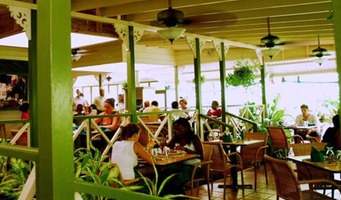 The menu at Brown Sugar features a number of Barbadian culinary delights like fish cakes and Bul Jol. Dinner is served in an elegant romantic lamplit ambiance that really adds to your dining experience. Learn more about Brown Sugar Restaurant
---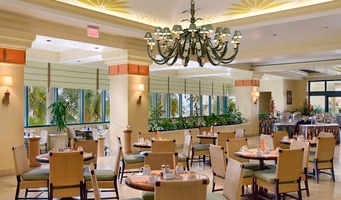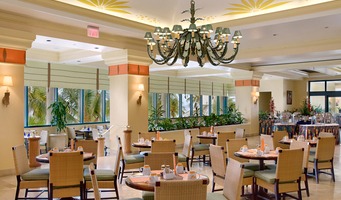 The Lighthouse Terrace Restaurant at the Hilton Barbados is a remarkable all-day dining restaurant with a pleasant atmosphere and breathtaking ocean views. Learn more about The Lighthouse Terrace Restaurant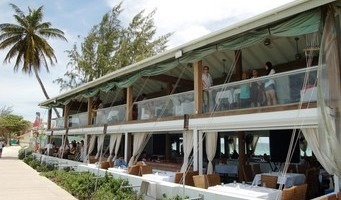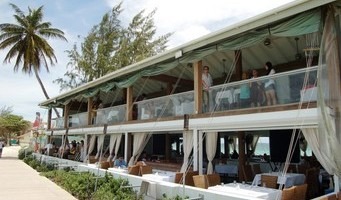 Tapas restaurant is well known for its International menu which features a fusion of Italian and Caribbean delights, from an enticing a' la Carte and Tapas Menu. Learn more about Tapas Restaurant
---