Barbados sailing tours remain one of the best ways to experience the island's spectacular beauty. Sailing along the picturesque coastline is one of the most exciting things to do in Barbados.
You don't have to be a veteran sailor to enjoy the spectacular waters of the Caribbean Sea thanks to the many Barbados coastal cruises available.
Barbados coastal cruises take place in the most ideal conditions you have ever seen… Spectacular turquoise waters, gentle Southeasterly trade winds, and a variety of well-maintained boats.
---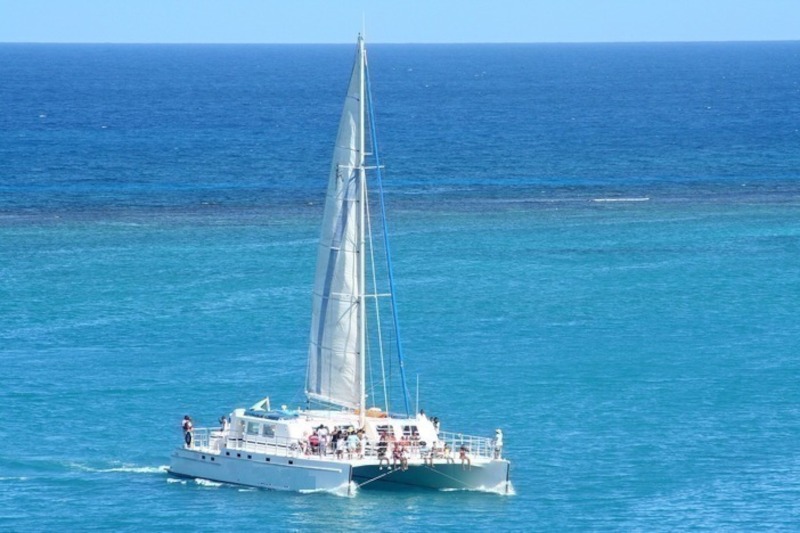 ---
---
Sleek catamarans, racing yachts, and the Jolly Roger pirate ship have all become familiar sites sailing along the dazzling west coast. Each one of these Barbados sailing adventures is enormous fun and among the island's most popular activities.
Your visit to Barbados would be incomplete without any of these coastal cruises sightseeing along the coastline. Barbados sailing adventures are enormous fun you even get to swim with the sea turtles… and there is a great way to explore the many beaches and snorkel sites around the island.
But on these coastal cruises, you wouldn't only experience dazzling waters, awesome sea turtles, and great rum punches. Some Barbadian cruises are an all-out party with DJ's playing slamming Caribbean music, dancing, limbo dancing, and other exotic culture performances.
Your choices are numerous you can choose from a lunchtime cruise, sunset cruise, or a private cruise. If you decide on a lunchtime cruise you will have approximately 4 – 5 hours of the most memorable experience of your Barbados holiday.
Don't leave Barbados without exploring the island from an exhilarating sail along the picturesque coastline. You get to swim with the turtles, snorkel the island's coral gardens and enjoy Barbadian delicacies like flying fish, chicken, macaroni pie, rice and peas, and rum punch.
---
Barbados Sailing Tours
---
Over the last 20 years, there have been significant changes in the island sailing industry. Today Barbados possesses a wide variety of companies with custom-built crafts offering pleasure cruising to both locals and visitors alike.
Many of the boats usually sail with a limited number of passengers to guarantee a wonderful day of sailing and in some cases snorkeling in an un-crowded atmosphere.
---