The Crane hotel's L'azure Restaurant Barbados features breathtaking panoramic views of the scenic Crane Beach Barbados, which was voted "one of the top ten beaches in the world" by lifestyles of the Rich and the Famous. This fine dining establishment has continued Crane's rich traditions, which have catered to the discerning taste of dinners for well over 100 years.
The menu at the L'azure restaurant feature a gospel brunch on Sunday mornings and a traditional Bajan Buffet lunch in the afternoon. Romantic candlelight dining and superb cuisine make the L'azure the perfect place for dinner.
---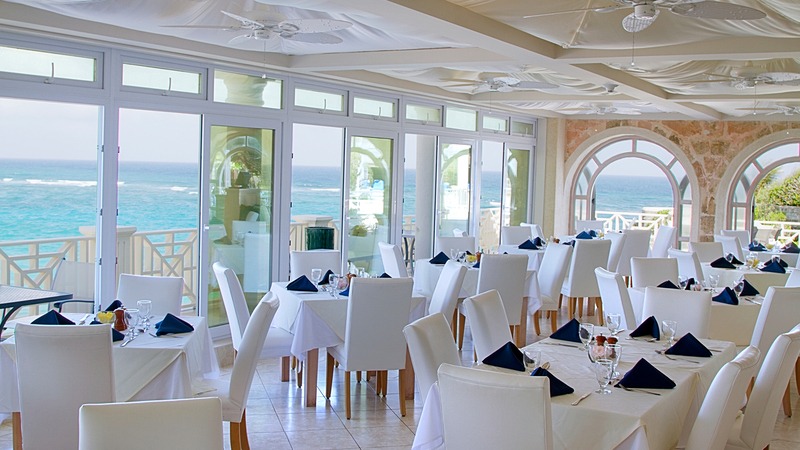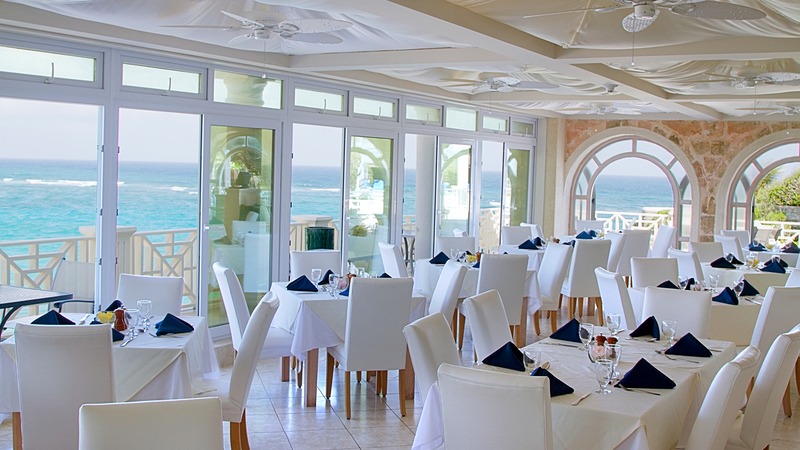 ---
---
About L'azure Restaurant Barbados
---
L'azure Restaurant Barbados is located at the historic Crane hotel, on Barbados South East coast. This restaurant specialises in Seafood, International, and Caribbean cuisine served in its attractive indoor/outdoor setting. The spectacular beachfront setting is further enhanced by the elegantly casual dress code that is in effect.
This classy restaurant has a bar, features live music for your entertainment, and has parking. nIt is open for breakfast, lunch tea, and dinner. Breakfast starts from 7:30 to 12:00 noon lunch from 12:30 noon to 3:00 pm, and Tea from 3:00 to 6:00 pm. And dinner is served from 6:30 to 9:30 pm Monday to Sund.
---
L'azure Restaurant Barbados Sample Menu
---
---
Please NB: This is a sample menu, items on the menu may change.
---
Hotels Close To L'azure Restaurant Barbados
---
---
---
---
Restaurants In Close Proximity to L'azure Restaurant Barbados
---
---
---