L'Acajou Restaurant Barbados overlooks the shimmering turquoise waters of the tranquil Caribbean Sea… located at the luxurious Sandy Lane Hotel this amazing open-air beachfront fine dining restaurant specialise in light Mediterranean cuisine paired with an impressive range of Old and New wines.
L'Acajou's breathtaking location and award-winning cuisine are matched only by the gentle hiss of the ocean below. An enchanted beachfront, terrace setting, delectable cuisine, professional knowledgeable waiters, and wine stewards all combine to create a magical atmosphere that's perfect for any special occasion.
---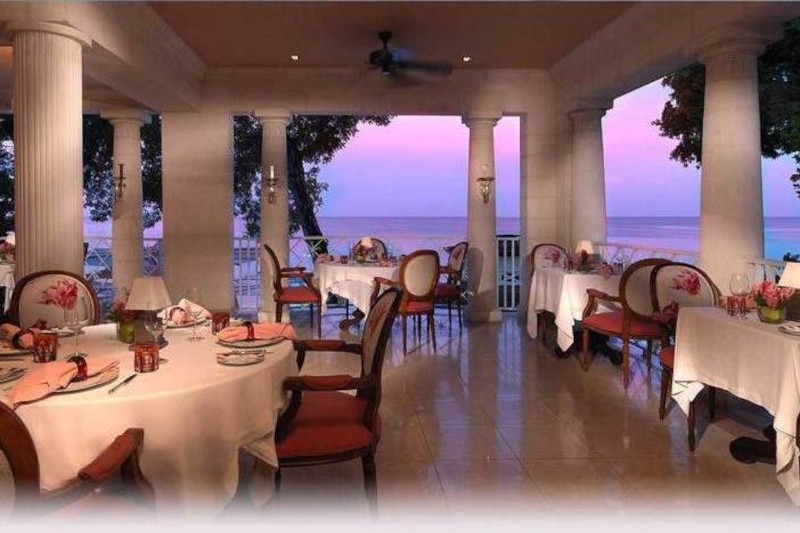 ---
---
About The L'acajou Restaurant Barbados
---
The L'Acajou restaurant is located at the renowned Sandy Lane Hotel, St James on a terrace overlooking sparkling waters of the West Coast of Barbados. This fine dining restaurant specialise in elegant light gourmet cuisine. This delightful oceanfront restaurant is located at the renowned Sandy Lane Hotel. Sandy Lane is known for its consistently high standards in food preparation and other guest services.
The relaxed ocean view setting is further enhanced by the elegantly casual dress code that is in effect. This delightful oceanfront restaurant is renowned for its Sunday Brunch and theme buffet evenings.
---
The L'acajou Restaurant Barbados Sample Menu
---
Appetisers
Salad of Heirloom Beets – Goats Cheese Espuma, Sliced Shallots, Candied Walnuts, Raspberry Dressing
Wild Mushroom Risotto – Parmesan Foam, White Truffle Oil
Smoked Scottish Salmon – Egg Yolk, Egg White, Shallots, Capers, Horseradish Panna Cotta, Rye Bread, Butter
Crab and Avocado "Cannelloni" – Crème Fraîche, Yuzu, Tobiko, Dehydrated Grapefruit
Deserts
L'Acajou Baked Alaska – Pineapple Sorbet, Vanilla Sponge, Meringue
Passion in a Fruit- Mousse with Liquid Raspberry Heart,
Crunchy Chocolate Ice Cream
Chocolate Delight – Dacquoise, Manjari Mousse,
Caramel Crémeux, Chocolate Sablé
Tahitian Vanilla Ice Cream
Coconut Crème Brûlée – Mango Compote, Exotic Sorbet
Homemade Ice Creams and Sorbet – Vanilla, Mocha, Chocolate, Caramel
Raspberry, Coconut, Exotic
Main Dishes
Miso Marinated Atlantic Black Cod – Sautéed Green Vegetables, Truffle Vinaigrette
Crispy Duck Leg Confit – Braised Cabbage and Bacon, Spiced Blueberries, Potato Purée
Herb Crusted Loin of Colorado Lamb – Herb Mustard Crust, Provençal Pepper Stew, Fennel Crumble, Fondant Potato, Lamb Jus
Pan Seared Chilean Seabass – Saffron Sweet Potato, Sautéed Bok Choy, Sliced Zucchini Tempura, Seafood and Coconut Bisque
Seasonal Dishes
Roasted Local Free Range Chicken Breast – Sous-Vided and Pan-Fried, Butternut Squash Purée, Spinach, Tandori and Parmesan Viennoise, Chicken Jus
16hr Braised Angus Short Ribs – Celeriac, Seasonal Baby Vegetables, Crispy Shallots, Tamarind Sauce
Slow Cooked and Roasted Pork Belly – Star Anice Glaze, Asian Style Salad, Pork Jus
Poached Caribbean Spiny Lobster – Charcoal Aubergine, Fennel, Blonde Miso and Orange Sauce
---
Please NB: This is a sample menu, items on the menu may change.
---
Hotels Close To L'acajou Restaurant Barbados
---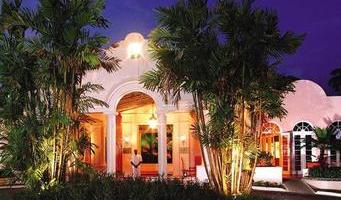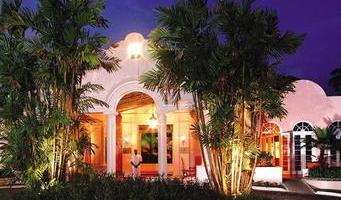 The Fairmont Royal Pavilion hotel is located about 6 minutes from The L'acajou Restaurant Barbados. Learn more about Fairmont Royal Pavilion Barbados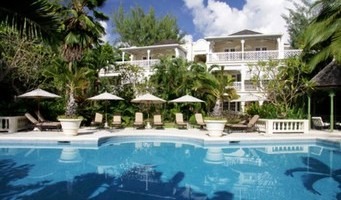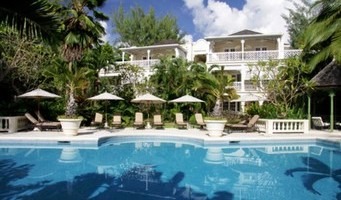 The Coral Reef Club hotel is located 5 minutes from The Sandy lane L'acajou Restaurant Barbados. Learn more about Coral Reef Club Barbados
---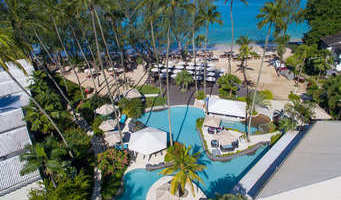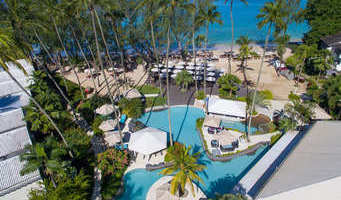 Colony Club hotel is located about 4 minutes from The L'acajou Restaurant Barbados. Learn more about Colony Club Barbados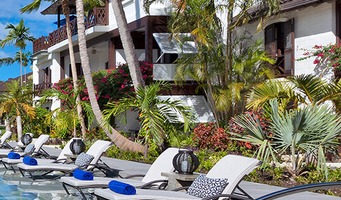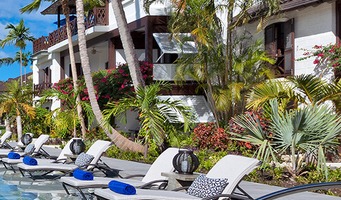 Sandpiper hotel is located about 4 minutes from The L'acajou Restaurant Barbados. Learn more about The Sandpiper Hotel Barbados
---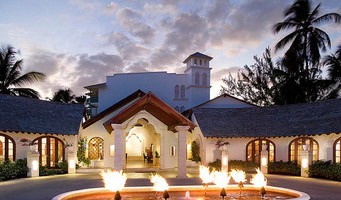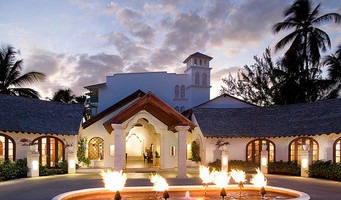 Mango Bay hotel is located about 3 minutes from The L'acajou Restaurant Barbados. Learn more about Mango Bay Hotel Barbados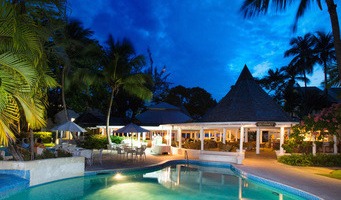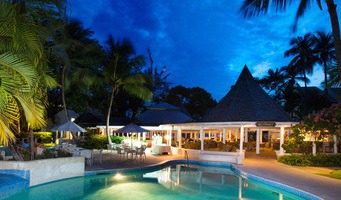 The Club hotel is located about 1 minute from The L'acajou Restaurant Barbados. Learn more about The Club Barbados
---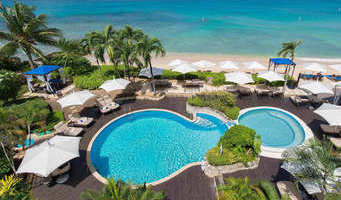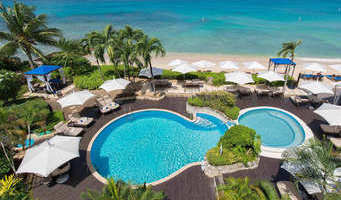 The House hotel is located about 2 minutes from The L'acajou Restaurant Barbados. Learn more about The House Barbados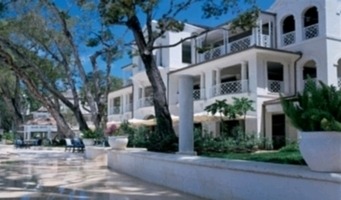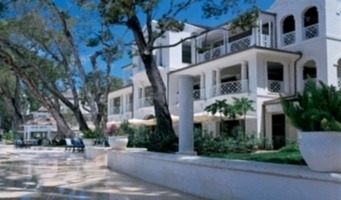 Sandy Lane hotel is home to The L'acajou Restaurant Barbados. Learn more about Sandy Lane Barbados
---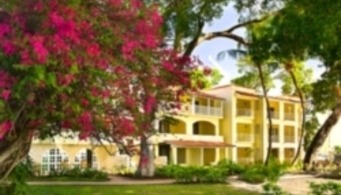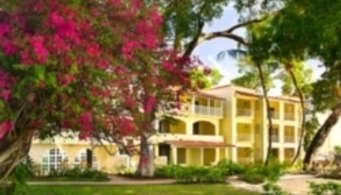 Tamarind Cove hotel is located about 4 minutes away from The L'acajou Restaurant Barbados. Learn more about Tamarind Cove Hotel Barbados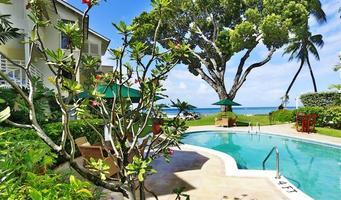 Treasure Beach Hotel is located about 4 minutes from The L'acajou Restaurant Barbados. Learn more about Treasure Beach Hotel Barbados
---
Restaurants In Close Proximity to L'acajou Restaurant Barbados
---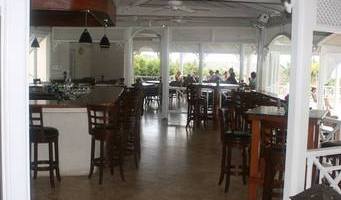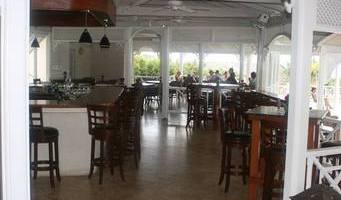 Spago restaurant is located about 4 minutes away from The L'acajou Restaurant Barbados. Learn more about Spago Restaurant Barbados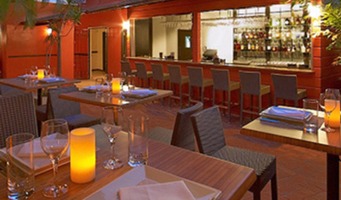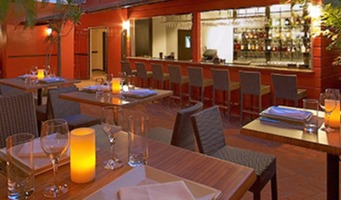 Nishi restaurant is located about 5 minutes away from L'acajou Restaurant Barbados. Learn more about Nishi Restaurant Barbados
---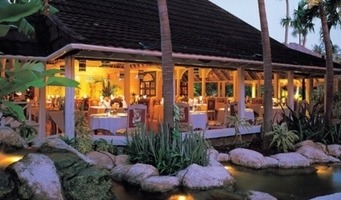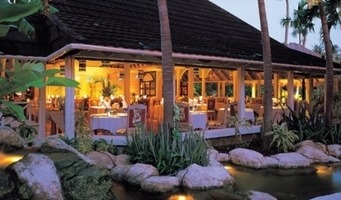 Sandpiper Restaurant is located about 5 minutes away from The L'acajou Restaurant Barbados. Learn more about Sandpiper Restaurant Barbados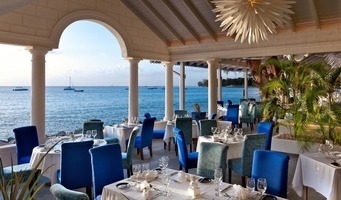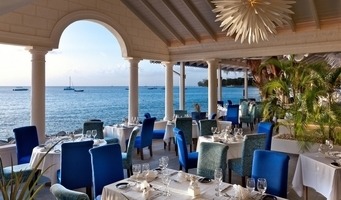 Tides Restaurant is located about 2 minutes away from The L'acajou Restaurant Barbados. Learn more about Tides Restaurant Barbados
---