Champers Barbados is a charming restaurant and wine bar located on a cliff-top overlooking the spectacular turquoise waters of Accra beach on Barbados South Coast. Champers offers dinners a truly romantic oceanfront dining experience in a relaxed vibrant Caribbean setting that is backed by… world-class service, and delectable Caribbean and International cuisine.
In addition patrons of this delightful restaurant enjoy a host of amenities like a private car park supervised by a parking attendant, a curated art gallery, and an internet cafe with wireless internet access.
---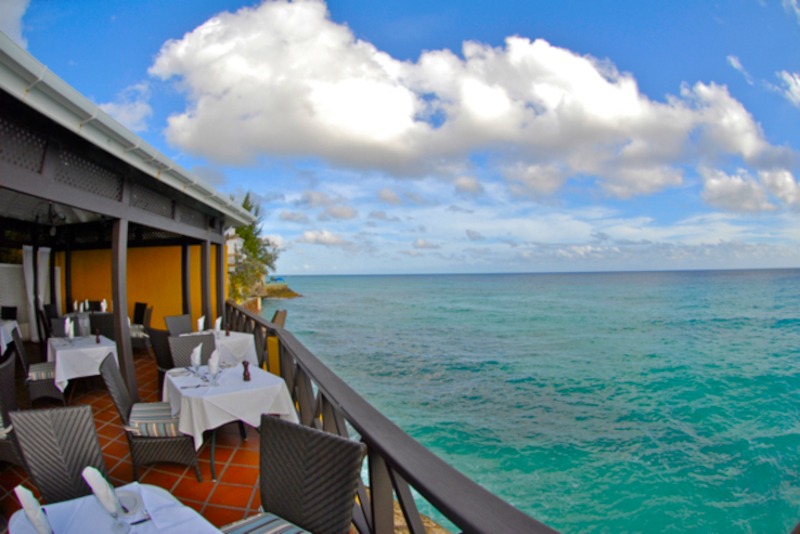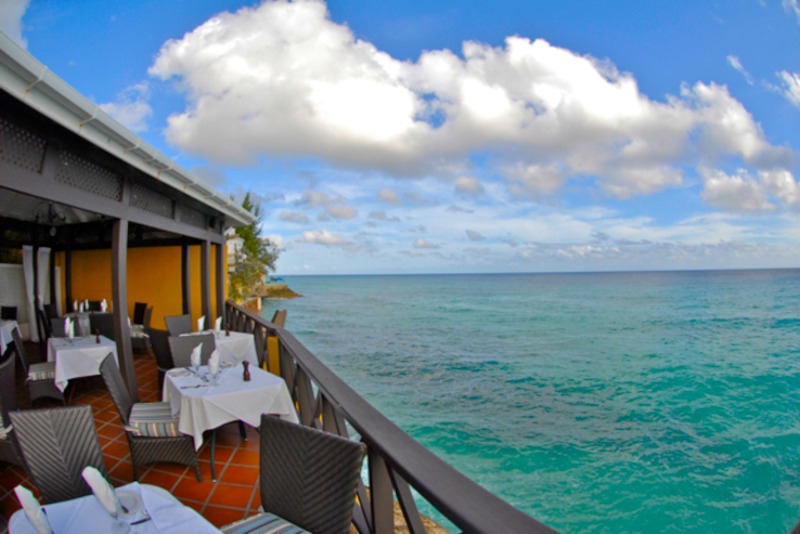 ---
---
About Champers Barbados Restaurant and Wine Bar
---
Champers Restaurant and Wine Bar is located on a cliff top at Skeetes Hill overlooking the beautiful Accra beach on the South Coast of Barbados. This restaurant specialises in Seafood, International, and Caribbean cuisine served in its spectacular outdoor setting.
The relaxed ocean view setting is further enhanced by the elegantly casual dress code that is in effect. This delightful oceanfront restaurant is open for both lunch and dinner lunch starts at 11:30 am and finishes at 3:30 while dinner is from 6:00 to 9:45 pm Monday to Saturday.
---
Champers Barbados Restaurant and Wine Bar Sample Menu
---
Starters
Coconut Shrimp – & Chili Sauce
Pan Seared Calves Liver – Resting on a bed of Merlot Braised Cabbage, Accompanied by Baguette topped with Caramelized Onion & Jus De Veaun
Deep Fried Camembert – Accompanied by Passion Fruit Sauce
Grilled Sea Scallops – Served with Risotto & Citrus Cream Sauce
Champers King Fish Ceviché – With Lime Zest
Soups and Salads
Hot Soup of the Day
Roasted Duck Leg – Set on a Warm Beet Root & Leek Salad, drizzled with a Sherry Vinaigrette
Young Spinach Salad with Romaine Hearts – Apples, Caramelized Pecans and Crumbled Blue Cheese
Champers Caesar Salad
Shrimp & Mango Salad – With Mango Vinaigrette
Main Dishes
Pepper Crusted Fillet of Beef Tenderloin – Served with Mash; French Beans Cognac & Mustard Cream
Grilled Atlantic Salmon – Set on a Nest of Linguine, Grapes, Olives and Cherry Tomatoes, with Light Saffron Cream
Pecan Crusted Breast of Chicken – Mounted on Herb Mash with Seasonal Vegetables & Tamarind Sauce
Herb Crusted Rack of Lamb – Served with a Napoleon of Ratatouille & Mash Potatoes Complimented with Broccoli Florets & a Mint & Port Jus
Parmesan Crusted Barracuda – Served with Mash, Seasonal Vegetables & Wholegrain Mustard Sauce
Cajun mahi mahi – Served with Sweet Potato Mash, Seasonal Vegetables, and Pepper Jelly & Caper Dressing
Deserts
Warm Bread Pudding – with Bajan Rum Sauce and Ice Cream
White Chocolate Cheesecake – with Strawberry Coulis and Vanilla Ice Cream
Champers Coconut Pie – served with Ice Cream
Vanilla Ice Cream served with Chocolate or Butterscotch Sauce
---
Please NB: This is a sample menu, items on the menu may change.
---
Hotels Close To Champers Barbados Restaurant and Wine Bar
---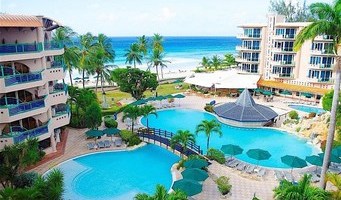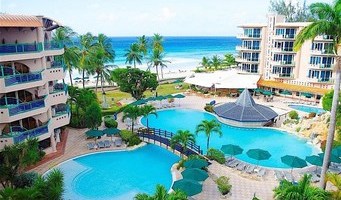 Accra Beach Hotel is located a short walk from Champers Barbados. Learn more about Accra Hotel Barbados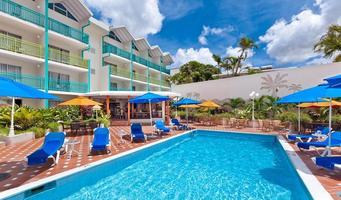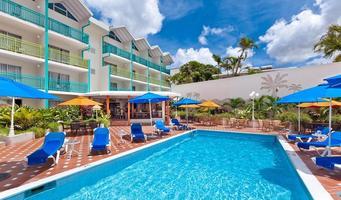 Blue Horizon Hotel is located a short walk from Champers Barbados. Learn more about Blue Horizon Hotel Barbados
---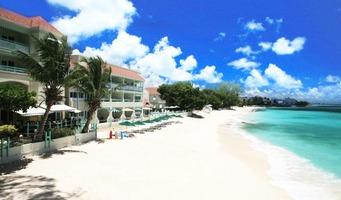 Coral Mist is a small hotel located about 1 minute away from Champers Barbados. Learn more about Coral Mist Hotel Barbados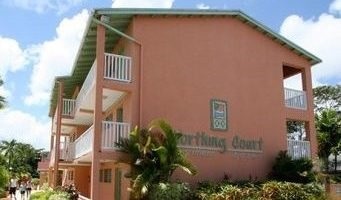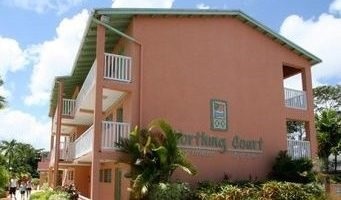 Worthing Court is conveniently located 2 minutes from Champers Barbados. Learn more about Worthing Court Apartment Hotel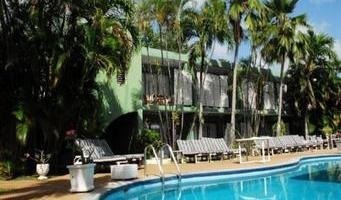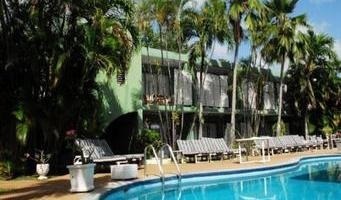 Pirates Inn is conveniently located 2 minutes from Champers Barbados. Learn more about Pirates Inn Barbados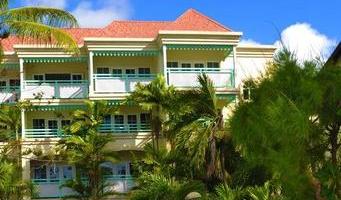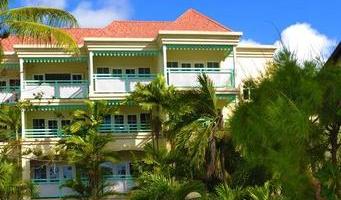 Blue Orchid is a small hotel located about 1 minute away from Champers Barbados. Learn more about Blue Orchids Barbados
---
Restaurants In Close Proximity to Champers Restaurant Barbados
---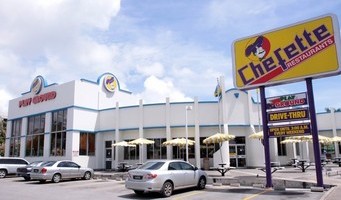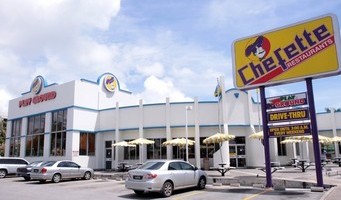 Chefette Restaurants have an extensive menu that includes boasted chicken, pizzas, Rotis made with genuine curry from India, burgers, ice creams and so much more. Learn more about Chefette Restaurants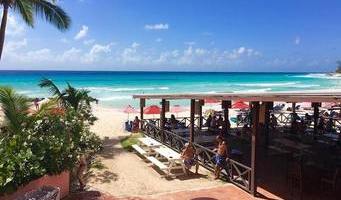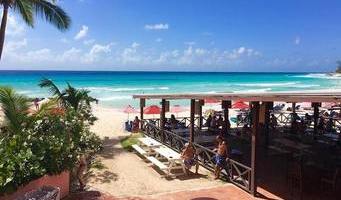 The Tiki beach bar is a casual bar and restaurant located on the water's edge on the beautiful and very popular Rockley Beach on Barbados' south coast. Learn more about Tiki Beach Bar and Restaurant
---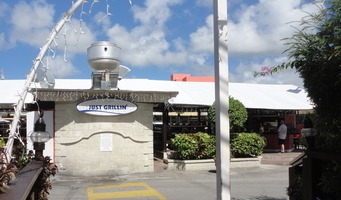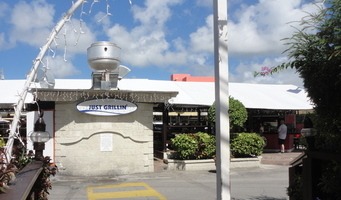 Just Grillin Restaurant Barbados is a relaxed open-air restaurant located in the Quayside Centre on Hasting main road a short distance away from the popular Accra Beach on Barbados south coast. Learn more about Just Grillin Restaurant Barbados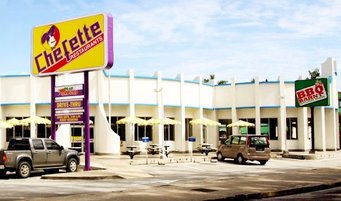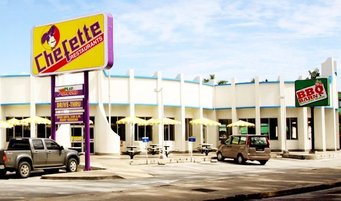 Chefette's Barbecue Barn and Salad Bar fire grill specialties include Barbadian, Caribbean, International, and American cuisine. Learn more about Barbecue Barn and Salad Bar
---