The Lighthouse Terrace Restaurant at the Hilton Barbados is a remarkable all-day dining restaurant with a pleasant atmosphere and breathtaking ocean views of the spectacular Needhams Point area. At the Lighthouse Terrace guest can choose to dine in the air-conditioned section or experience the picturesque view of Needhams Point from the open terrace with its cooling sea breezes.
Dine at the Barbados Hilton's Lighthouse Terrace restaurant and experience the hospitality that the Needhams Point Lighthouse has been showing to visitors for more than 300 years.
---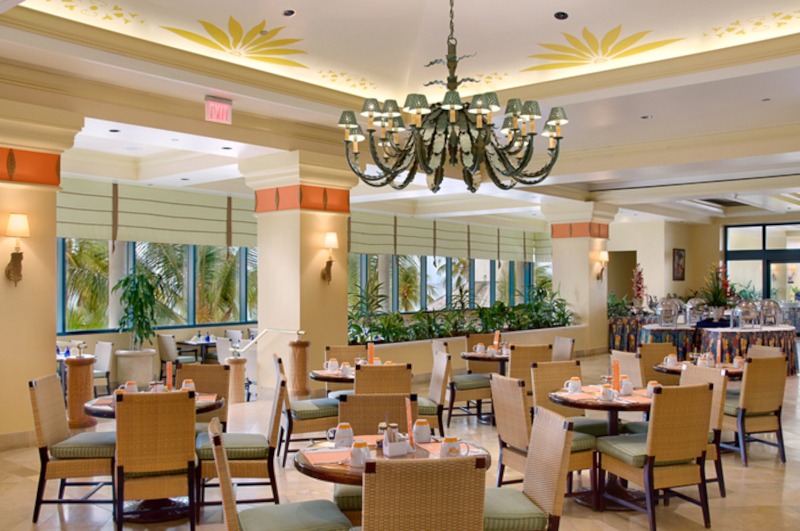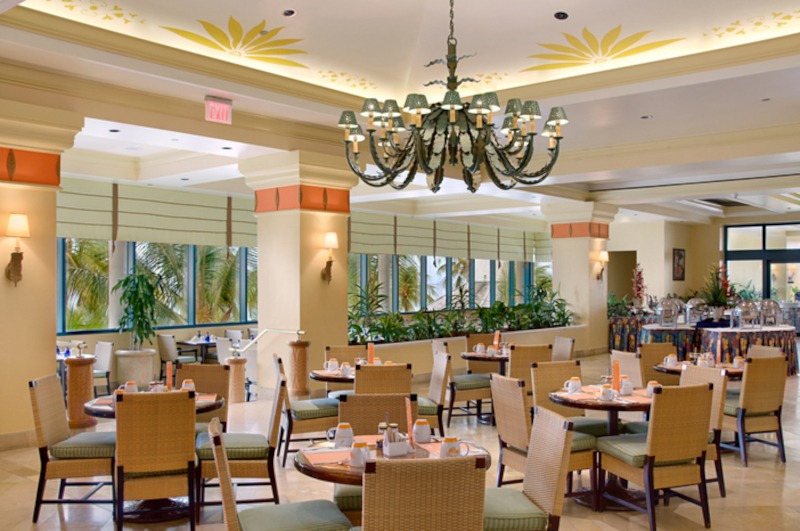 ---
---
About The Lighthouse Terrace Restaurant Hilton Barbados 
---
Brown Sugar Barbados is located in Aquatic Gap on the outskirts of Bridgetown. This restaurant specialises in Caribbean and Barbadian cuisine served in a charming open-air setting, with live music. The relaxed ambiance is further enhanced by the casual dress code that is in effect.
This authentic Barbadian restaurant is open for lunch Sunday to Friday from 12:00 noon to 2:30 pm, and dinner from 6:00 to 9:30 pm Monday to Sunday.
---
The Lighthouse Terrace Restaurant Hilton Barbados Sample Menu
---
Starters
HEART BAJAN CHICKEN SOUP – Split Pea Base with Root Vegetables
SOUP OF THE DAY – Please ask your order taker for details
Salads
SMOKED SALMON SALAD – Smoked Salmon, Arugula, Capers, Mandarins with Strawberry and Orange Dill Vinaigrette and Garlic Bread
LIGHTHOUSE COBB SALAD – Field Greens, Tomatoes, Grilled Chicken, Garbanzo Beans, Avocado, Goat Cheese, Chopped Egg, Bacon, Crispy Onions and a Butter Milk Ranch Dressing
CAESAR SALAD – A classic of Romaine Lettuce Leaves, Bacon, Ciabatta Croutons and Parmesan Cheese with Caesar Dressing
Main Dishes
GRILLED SIRLOIN STEAK – With Roasted Honey scented Squash and Potato Herb Mash. Served with a Peppercorn Cream
CATCH OF THE DAY – Fresh Local Catch with Honey Balsamic Glaze and Sweet Potato Mash with wilted Spinach Grilled, Blackened or Pan-fried
CARIBBEAN SEAFOOD MIXED GRILL – Blackened Flying Fish, Shrimp and Catch of the Day with Sweet Potato Fries and Ancho Remoulade
THAI CHICKEN GREEN CURRY – Eggplant, Coconut Milk, Lemon Grass and Basil, Served with Steamed Rice
LAMB SHANK – Slow Cooked Braised Lamb Shank served with Herbal Orzo and finished with Mixed Local Vegetables and Red Wine Mint Shallot Reduction
Pasta
PENNE with CHICKEN and ROASTED GARLIC -Penne Rigate Pasta, Chicken, Mushrooms, Onions and Bell Peppers in a Roasted Garlic Parmesan Cream Sauce
CAJUN SURF N' TURF PASTA – Shrimp and Chicken sautéed with Onions, Tomatoes And Bell Peppers in a very spicy Cajun Sauce Served with Linguini Pasta. Also available with Steamed Rice
Pizza
HAWAIIAN PIZZA – Crisp based pizza dressed with Tomato, Marinated Chicken Strips and Pineapple
LIGHTHOUSE PIZZA – Pepperoni, Ground Beef, Mushrooms, Onions and Bell Peppers
Deserts
INDIVIDUAL BREAD PUDDING – With a Coconut and Ginger Sauce
NEW YORK CHEESE CAKE – With Mango Salsa
---
Please NB: This is a sample menu, items on the menu may change.
---
Hotels Close To The Lighthouse Terrace Restaurant Hilton Barbados
---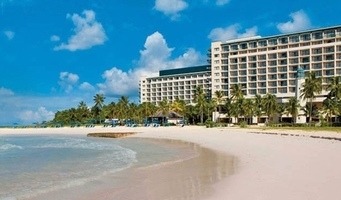 Hilton Hotel is located a short 5-minute walk from the Lighthouse Terrace Restaurant. Learn more about Hilton Barbados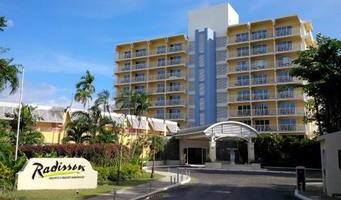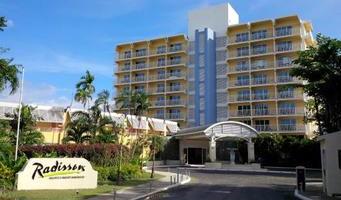 Radisson Aquatica Hotel is located a short walk from the Lighthouse Terrace Restaurant. Learn more about Radisson Aquatica Resort Barbados
---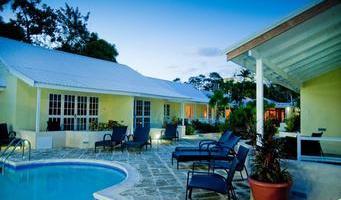 Island Inn Hotel is a small hotel located about 1 minute away from the Lighthouse Terrace Restaurant. Learn more about Island Inn Hotel Barbados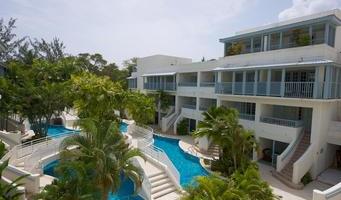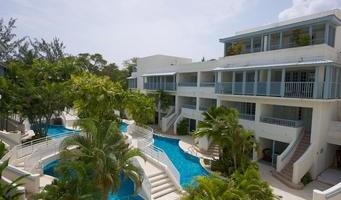 Savannah Hotel is conveniently located 2 minutes from the Lighthouse Terrace Restaurant. Learn more about Savannah Beach Hotel Barbados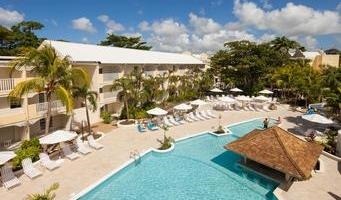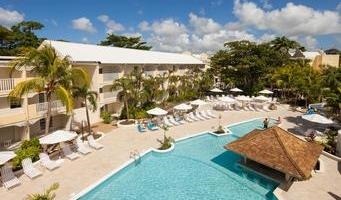 Sugar Bay All-Inclusive Hotel is conveniently located 3 minutes from the Lighthouse Terrace Restaurant. Learn more about Sugar Bay Barbados All Inclusive Hotel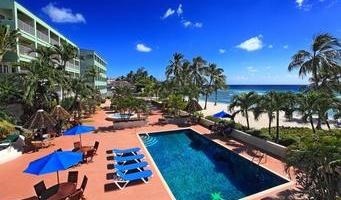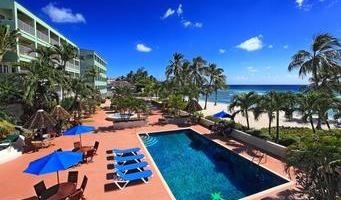 Coconut Court is located approximately 3 minutes away from the Lighthouse Terrace Restaurant. Learn more about Coconut Court Barbados Beach Hotel
---
Restaurants In Close Proximity to The Lighthouse Terrace Restaurant Hilton Barbados
---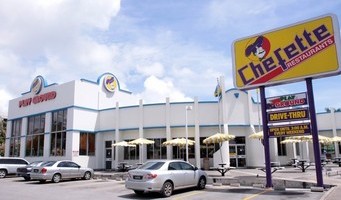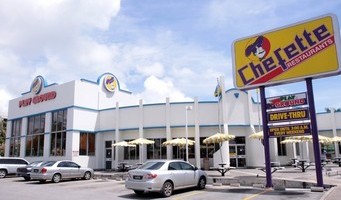 Chefette Restaurants have an extensive menu that includes boasted chicken, pizzas, Rotis made with authentic curry from India, burgers, ice creams and so much more. Learn more about Chefette Restaurant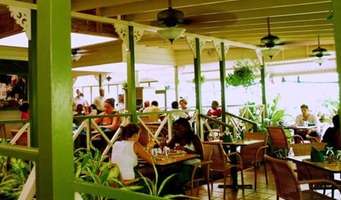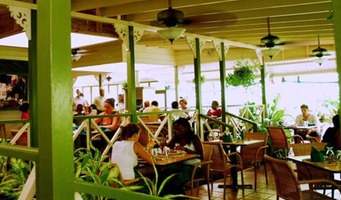 The menu at Brown Sugar features a number of Barbadian culinary delights like fish cakes and Bul Jol. Dinner is served in an elegant romantic lamplit ambiance that really adds to your dining experience. Learn more about Brown Sugar Restaurant
---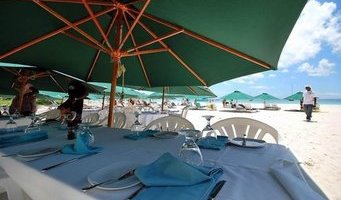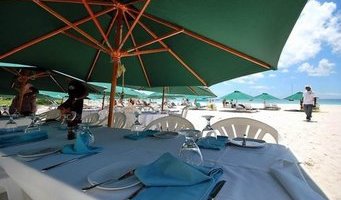 Lobster Alive is a delightful restaurant set beside a spectacular white sandy beach. The spiny lobsters are flown in from the Grenadines to the restaurant's central distribution tank. Learn more about Lobster Alive Restaurant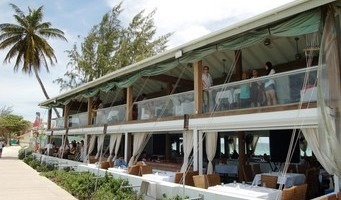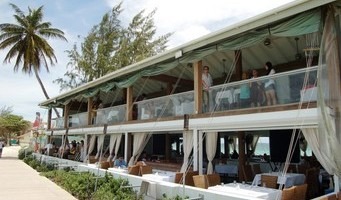 Tapas restaurant is well known for its International menu which features a fusion of Italian and Caribbean delights, from an enticing a la Carte and Tapas Menu. Learn more about Tapas Restaurant
---