The many different spices and seasonings available create some of the interesting flavours that make up Caribbean cuisine. comes from the various cultures that have settled on our island paradise. So whether it's West Indian Shepperd's Pie, Callaloo, roti, Soups, Macaroni Pie, Sweet Potatoe Pie, or Rice and Peas you'll find that interesting new variations have become a part of restaurant menus.
This Caribbean cuisine page has been created to share these restaurants with our web surfers… Here you can learn more about each restaurant listed, it's opening hours, the type of attire you can wear, its parking facilities, and view their sample menu.
---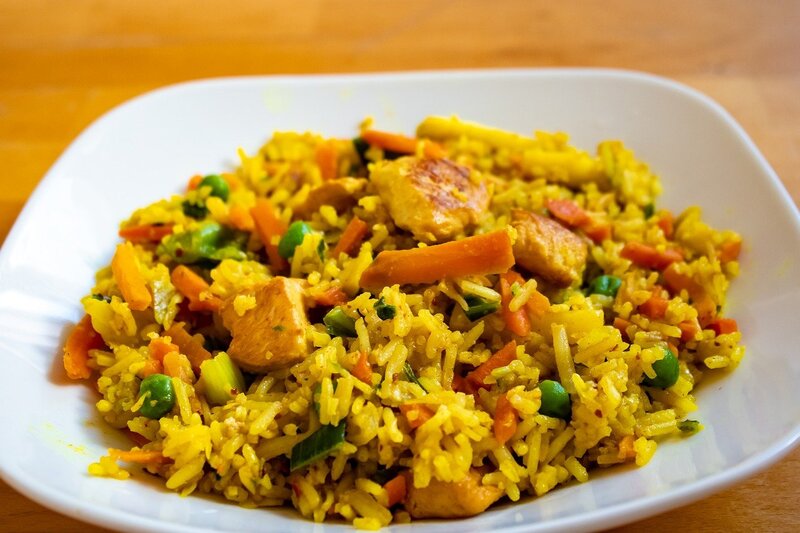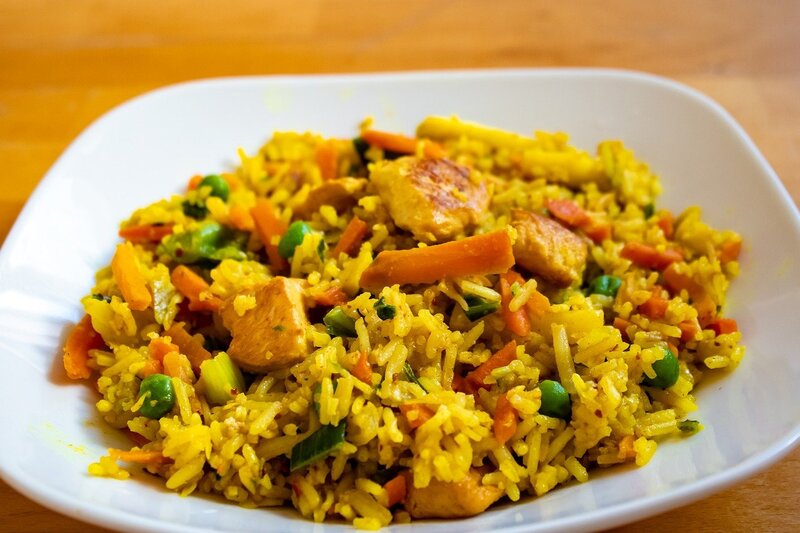 ---
---
RESTAURANTS IN BARBADOS SERVING CARIBBEAN CUISINE
---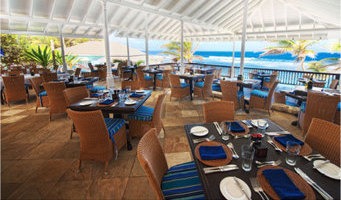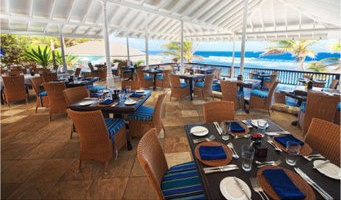 The refurbished 100-year Atlantis hotel Restaurant Barbados located on the rugged beautiful East Coast offers guests a wonderful dining experience whether it's breakfast, lunch, or dinner.
The menu at Atlantis varies often and features a wide array of mouth-watering Barbadian dishes like macaroni pie, green bananas, and salt fish.
On Sundays and Wednesdays, the Atlantis also features special buffet luncheons that are open to both locals and visitors.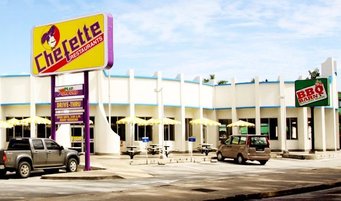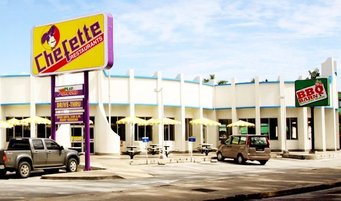 Barbecue Barn and Salad Barue Barn and Salad Bar is a delightful casual four-course dining experience with two wonderful air condition locations.
The Barbecue Barn's fire grill specialties include Barbadian, International, American and Caribbean cuisine.
You can treat yourself to an affordable mouthwatering array of dishes like steak, chicken, fish, pork ribs, or burgers all served with some delicious sides and garnishes.
---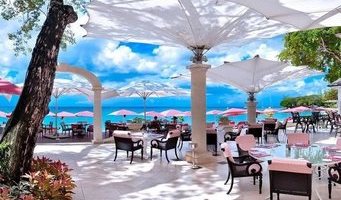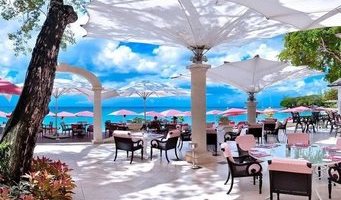 Bajan Blue at Sandy Lane Hotel is an informal all-day dining restaurant located on the lower terrace of the renowned Sandy Lane Hotel.
From its breathtaking waterside setting, this delightful restaurant offers a combination of Asian, European, and Caribbean cuisine.
The highlights of this restaurant are its elaborate Sunday Brunch and spectacular themed buffet evenings. In addition, there is a sushi station, a state-of-the-art grill, and a modern wine bar.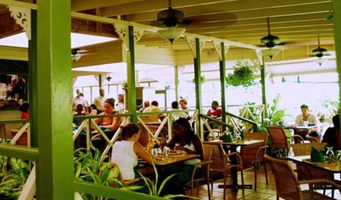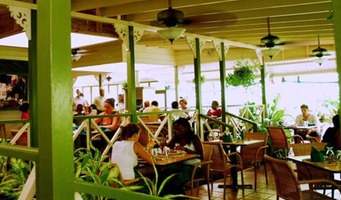 Brown Sugar Barbados is the home of authentic Barbadian and Caribbean cuisine… house is a charming traditional Bajan home that has been lovingly restored.
The menu at Brown Sugar features a number of Barbadian culinary delights like fish cakes and Bul Jol.
Dinner is served in an elegant romantic lamplit ambiance that really adds to your wonderful dining experience.
---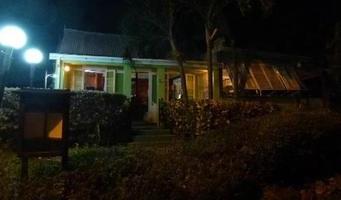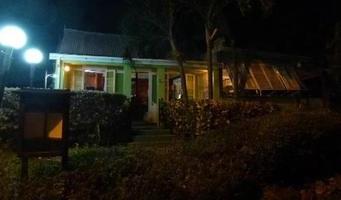 Cariba Restaurant and Bar is a delightful restaurant and bar nestled amidst tropical palms on one of the west coast's quiet side streets.
House in a quaint Barbadian chattel house this restaurant is owned and operated by the husband and wife team of Glen and Faye Bent.
You can treat yourself to the restaurant, a wonderful menu that features Caribbean cuisine with an Asian twist.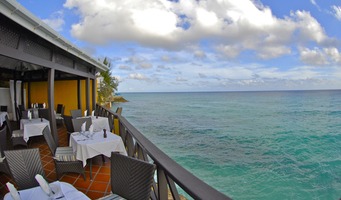 Champers Restaurant and Wine Bar are among the top restaurants on Barbados South coast.
Over the years this restaurant has developed a good reputation for providing patrons with good food and value for money.
The restaurant possesses a breathtaking cliff-top setting with an outdoor bar that overlooks the popular Accra beach.
---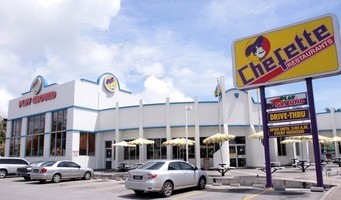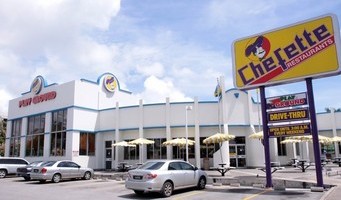 For over three decades Chefette Restaurants has been the island's leading fast food chain… Chefette specialises in Barbadian, Caribbean, Indian, American, and Caribbean cuisine.
All are served from an extensive menu that includes boasted chicken, pizzas, Rotis made with genuine curry from India, burgers, ice creams and so much more.
Chefette has 14 locations across the island and is open from Monday to Sundays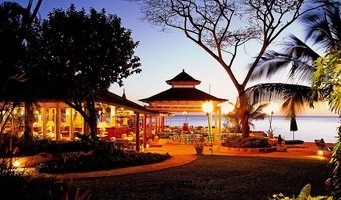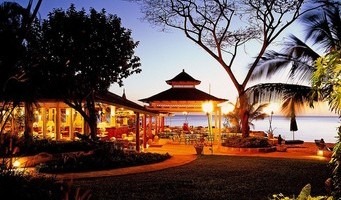 Coral Reef Club Restaurant is a high-quality oceanfront dining experience, located at the Coral Reef a member of the Small Luxury Hotels of the world.
Guests to this delightful restaurant are treated to imaginative and creative new a la carte menus every day, prepared by chef Graham Licorish and his team.
You can choose from a wide array of fresh seafood, prime meats, and vegetarian dishes that combine classical Caribbean cuisine with the exotic herbs and spices of the region.
---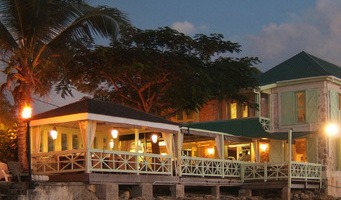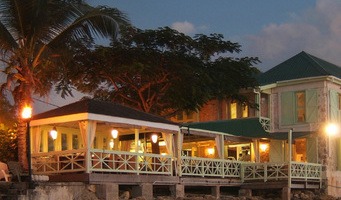 Fish Pot Restaurant the picturesque Six Men's fishing village on Barbados west coast is home to the Fishpot restaurant.
Located at the charming Little Good Harbour Hotel. The Fish Pot is a welcome alternative to the more traditional restaurants on this upmarket coastline.
Set in a small 17th-century fort at the water's edge this restaurant is airy and informal. Here you'll enjoy a truly gourmet dining experience in delightful surroundings.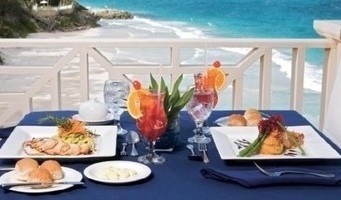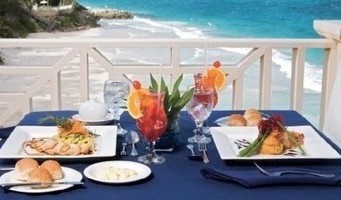 L'Azure Restaurant (Crane) is a delightful casual four-course dining experience with two wonderful air condition locations.
The Barbecue Barn's fire grill specialties include Barbadian, American, International, and Caribbean cuisine.
You can treat yourself to an affordable mouthwatering array of dishes like steak, chicken, fish, pork ribs, or burgers all served with some delicious sides and garnishes.
---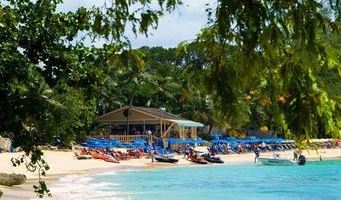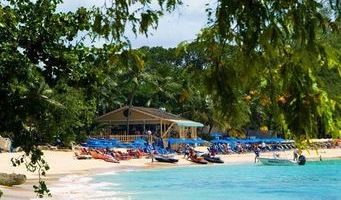 Mullins Restaurant and Beach Bar is a delightful beachfront restaurant nestled on a magnificent palm fringed beach on Barbados famous west coast beach.
At Mullins you'll experience a laid-back tropical ambiance where shoes are optional… but although casual this modern restaurant is trendy and elegant.
You can treat yourself to a delightful gourmet lunch or an elegant dinner overlooking the spectacular turquoise waters of the Caribbean Sea.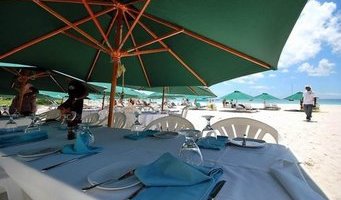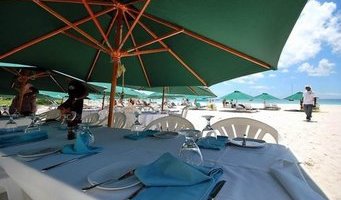 Lobster Alive located in historic Carlisle Bay next to the Boatyard is the place to get your Caribbean spiny lobster.
A delightful restaurant set beside a spectacular white sandy beach. The spiny lobsters are flown in from the Grenadines to the restaurant's central distribution tank.
Open for lunch every day except Sunday when there is a jazz lunch only.
---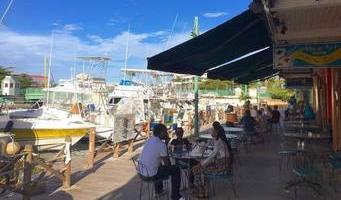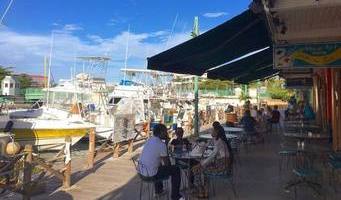 The Waterfront Cafe is a charming restaurant perch on the banks of the marina in historic Bridgetown. Over the last 20 years, the Waterfront Cafe has become the home of live music and delectable cuisine.
Owner-operated this World-renown restaurant feature an extensive menu specializing in seafood, Caribbean cuisine, and Barbadian cuisine all complimented by steel band music and jazz.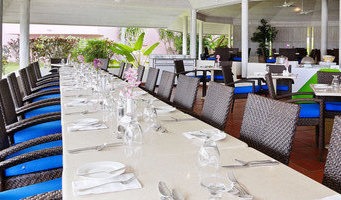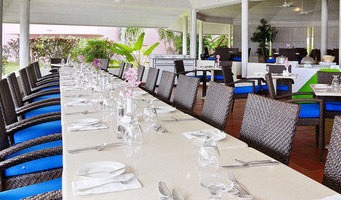 The Garden Terrace Restaurant is located at the Southern Palms Beach Club in St Lawrence Gap.
This restaurant overlooks a magnificent stretch of white sandy beach, that perfectly compliments their a la carte dining night.
The Garden Terrace is renowned for its Sunday buffet lunch with the All-star Steel Band.
---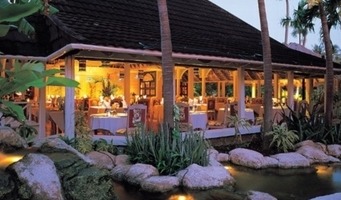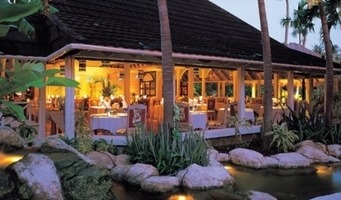 The Sandpiper Restaurant is rated as one of the top restaurants in Barbados for consistently maintaining a high standard in food preparation.
This charming owner-managed restaurant features a wide menu that caters to various tastes and appetites.
Chef Christopher Poupardin and his dedicated team use a variety of fresh herbs and spices to create mouth-watering Caribbean cuisine you'll definitely enjoy.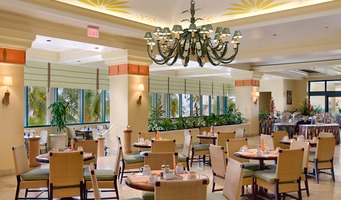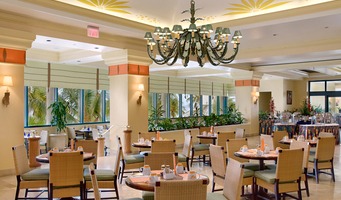 The Lighthouse Terrace Restaurant at the Hilton Barbados is a remarkable all-day dining restaurant with a pleasant atmosphere and breathtaking ocean views of the spectacular Needhams Point area.
At the Lighthouse Terrace guest can choose to dine in the air-conditioned section or experience the picturesque view of Needhams Point from the open terrace with its cooling sea breezes.
Experience the hospitality that the Needhams Point Lighthouse has shown visitors for more than 300 years.
---