Barbecue Barn and Salad Bar with its two locations at Rockley and Warrens offer diners the best in fast casual dining at affordable prices… you'll experience fine four-course dining in cool air-conditioned surroundings.
It is the perfect place to indulge yourself with mouth-watering appetizers, platters of steak, chicken, fish, pork, ribs or burgers fire-grilled in the Barn's special way and served with superb sides and garnishes.
In addition patrons of this delightful eatery enjoy a free soft drink and juice refills while complementing your meal with the Barbecue's Barn self-service deluxe salad bar All of this takes place in a wonderful environment surrounded by friendly staff and a delightful Caribbean decor that creates a unique dining experience you'll love.
---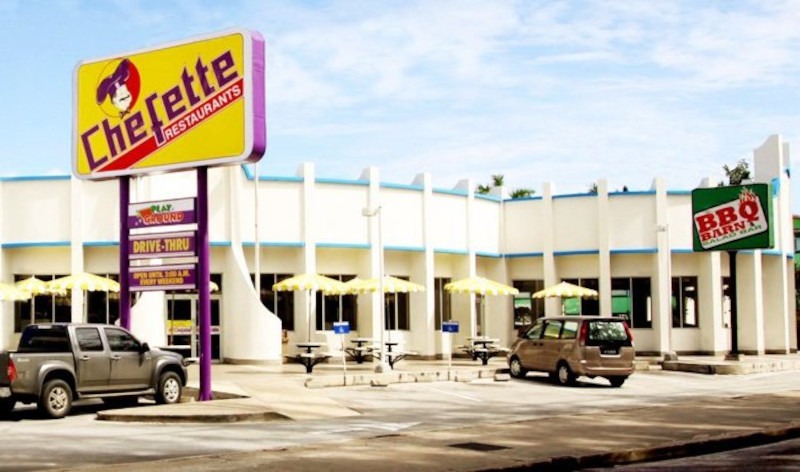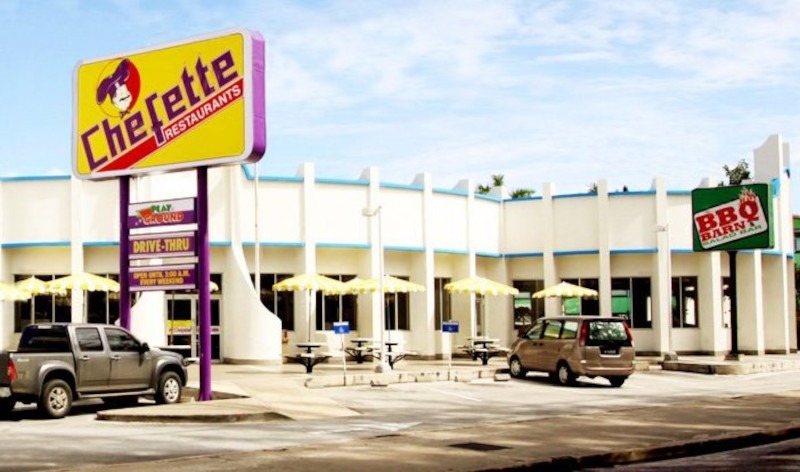 ---
---
About Barbecue Barn & Salad Bar
---
The Barbecue Barn and Salad Bar have two locations one at Rockley on the South Coast and Warrens in St. Michael. This restaurant specialise in Barbadian, Caribbean, International, and American cuisine served in a delightful indoor setting.
The relaxed ambiance is further enhanced by the casual dress code that is in effect at both locations. This delightful restaurant is open for both lunch and dinner from midday to 11 pm Monday to Sunday.
---
Barbecue Barn and Salad Bar Menu
---
Please NB: This is a sample menu, items on the menu may change.
Starters
Soups and Salads
Soup of the Day
Split Pea Soup
Salad
Main Dishes
Regular Steak Platter
Dolphin Platter
Catch of the Day Platter
Pork Chop
Pork Ribs
Barbecued 1/4 Chicken
Super Steak
Dolphin
Catch of the Day
Garnishes
Coleslaw
Seasonal Vegetables
Garlic Bread
Onion Rings
Sides
Steak Cut Potatoes
Macaroni Pie
Baked Potato
Mashed Potato
Rice
Deserts
Chocolate Cake
Cheese Cake
Ice Cream Single Cone
Thick Shake
---
Please NB: This is a sample menu, items on the menu may change.
---
Hotels Close To Barbecue Barn and Salad Bar
---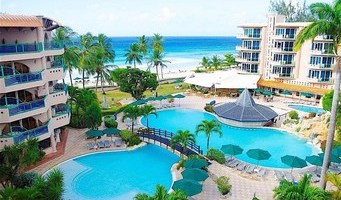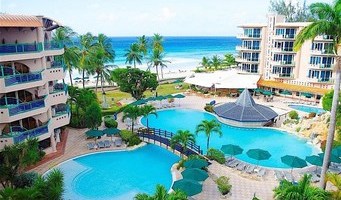 Accra Beach Hotel is located across the road from Barbecue Barn and Salad Bar. Learn more about Accra Hotel Barbados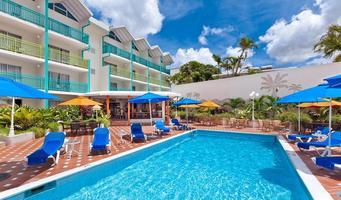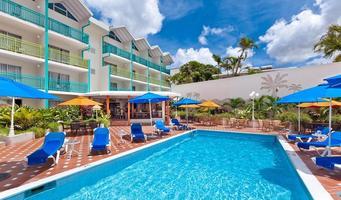 Blue Horizon Hotel is located across the road from Barbecue Barn and Salad Bar. Learn more about Blue Horizon Hotel Barbados
---
Coral Mist is a small hotel located about 1 minute away from Barbecue Barn and Salad Bar. Learn more about Coral Mist Hotel Barbados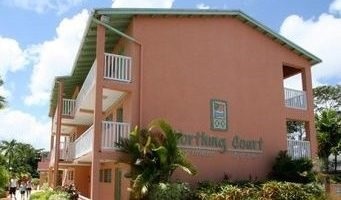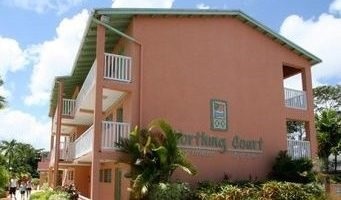 Worthing Court is conveniently located 2 minutes from Barbecue Barn and Salad Bar. Learn more about Worthing Court Apartment Hotel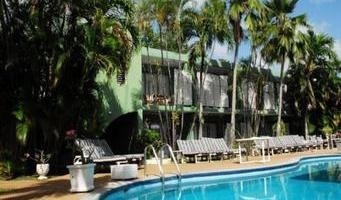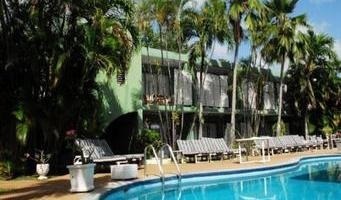 Pirates Inn is conveniently located 2 minutes from Barbecue Barn and Salad Bar. Learn more about Pirates Inn Hotel Barbados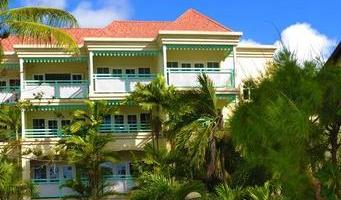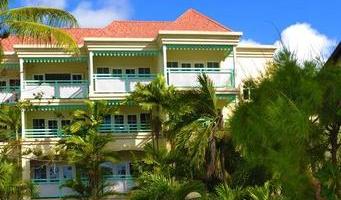 Blue Orchid is a small hotel located about 1 minute away from Barbecue Barn and Salad Bar. Learn more about Blue Orchids Barbados
---
Restaurants In Close Proximity to Barbecue Barn and Salad Bar
---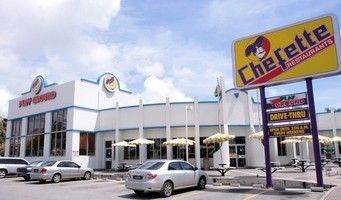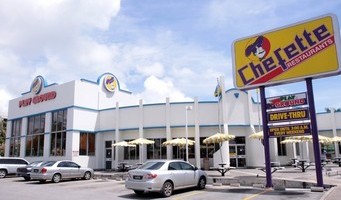 Chefette Restaurants have an extensive menu that includes boasted chicken, pizzas, Rotis made with genuine curry from India, burgers, ice creams and so much more. Learn more about Chefette Restaurants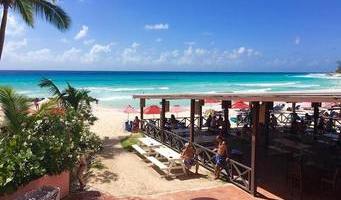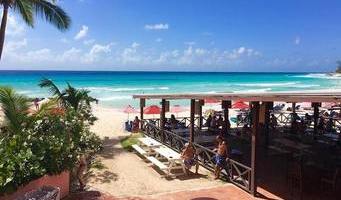 The Tiki beach bar is a casual bar and restaurant located on the water's edge on the beautiful and very popular Rockley Beach on Barbados' south coast. Learn more about Tiki Beach Bar and Restaurant
---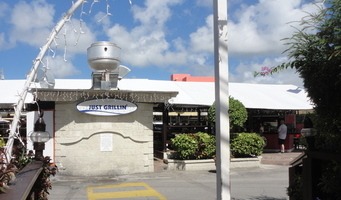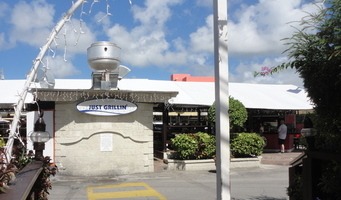 Just Grillin Restaurant Barbados is a relaxed open-air restaurant located in the Quayside Centre on Hasting main road a short distance away from the popular Accra Beach on Barbados south coast. Learn more about Just Grillin Restaurant Barbados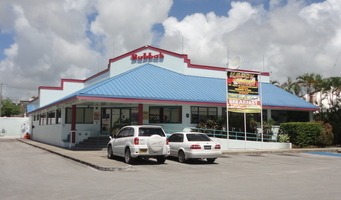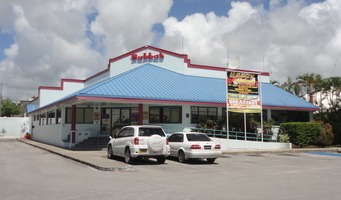 Bubbas Sports Bar and Restaurant is regarded as one of the finest sports bars and restaurants on the island. Located on the action pack south coast this restaurant offers an unbeatable combination of atmosphere and cuisine. Learn more about Bubbas Restaurant Barbados
---