The vibe at the Waterfront Cafe Barbados Restaurant has really been captured in the slogan loud food, spicy music, and big bold flavours. It further states it is a day place, a night place, a meet my place. Located on the marina in historic Bridgetown this popular restaurant attracts a broad cross-section of returning patrons who can't get enough of the laid-back atmosphere that has become synonymous with this watering hole over the last 35 years.
No wonder they keep coming back, the waterfront has captured the imagination of both visitors and locals alike with their live music and indigenous art exhibitions. This along with great food and warm friendly service makes the Waterfront Cafe an unforgettable dining experience.
---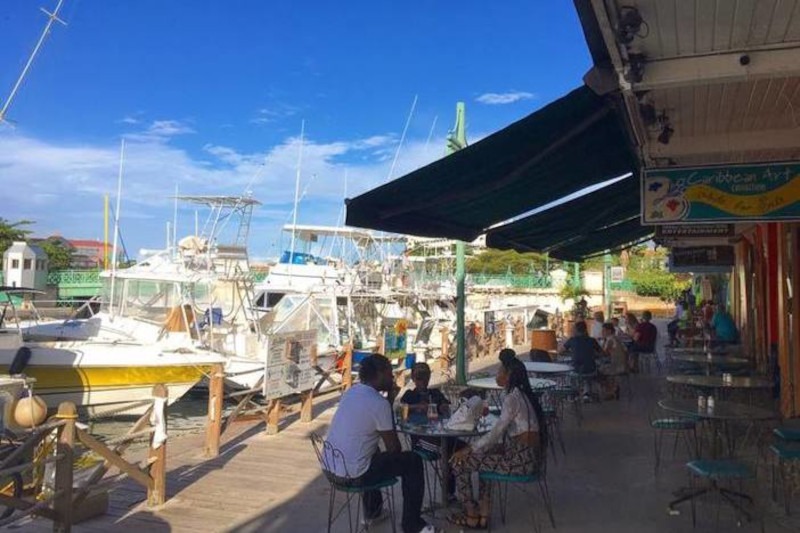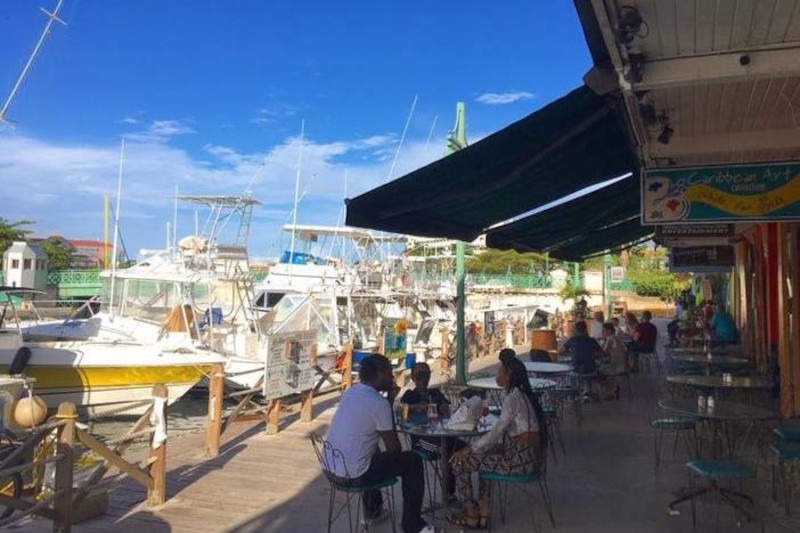 ---
---
About Waterfront Cafe Barbados Restaurant
---
The Waterfront Cafe Barbados restaurant is located on the marina in historic Bridgetown. This restaurant specialise in International Caribbean, International and Barbadian cuisine served in a pleasant atmosphere with a wonderful view of Bridgetown.
The atmosphere at the waterfront Cafe Barbados is further enhanced by the elegantly casual dress code that is in effect. This renowned Barbadian restaurant is open for lunch during the summer from 10:00 am to 5:00 pm, daily. During the winter months, the restaurant opening hours revert back to their evening schedule. .
---
Waterfront Cafe Barbados Restaurant Sample Menu
---
Starters
BAJAN FISH CAKES – Salted cod, potato and fresh herbs deep fried golden with dipping sauce
BUL JOL – The classic salted cod fish salad, blended with lime, oil and fresh thyme.
Salads
INDIAN SPICED CHICKEN SALAD – Poached chicken breast, blended with curry-ginger dressing, fruit and nuts. Served on mixed lettuce leaves.
SALTED FISH SALAD – Mixed leaf salad with tomato, cucumber and onion, topped with pickled salted cod. A perennial Caribbean favourite.
CAESAR SALAD – Romaine lettuce tossed in creamy garlic anchovy dressing. Served with shaved Parmesan and focaccia croutons. Add chicken, shrimp or smoked salmon. Add: Chicken, Shrimp or Smoked Salmon
Pasta Dishes
JAMAICAN JERK CHICKEN PASTA – Chicken sautéed with onion, garlic, tomato and sweet pepper in a very spicy jerk sauce. Served on a bed of pasta.
MEDITERRANEAN VEGETABLE PASTA – Grilled zucchini, eggplant and sweet pepper, tossed with sundried tomato and Kalamata olives in a zesty pesto sauce. Add: Chicken or Shrimp
Sandwiches
FLYING FISH on HOAGIE – Two fillets, traditionally seasoned and pan fried.
CHICKEN BREAST – Brushed with herb oil and grilled. Served on focaccia bread.
Main Dishes
FLYING FISH & COU-COU – Three fillets of fish steamed in a Caribbean fish broth. Served with cornmeal cou cou and fried plantain. A traditional Bajan favourite
CALYPSO SEAFOOD – Seared shrimp, scallops and seasonal fish, flamed in Pernod and finished with a tomato broth. Served with rice and vegetables
GRILLED SHRIMP – Large shrimp glazed with herb oil and char-grilled. Served with rice and salad
CHILEAN SALMON – Crusted in Cajun sauce and char-grilled. Bedded on sweet potato with sautéed spinach and grilled vegetables.
PEPPERPOT – Marinated in Caribbean spices, grilled, and finished with mango-pimento sauce. Served with sweet potato mash and vegetables
Deserts
BREAD & BUTTER PUDDING – Layered with Guava fruit and served with ginger custard cream
STEWED GUAVA á la MODE – Local fruit preserve in its own juices, served with vanilla ice cream
---
Please NB: This is a sample menu, items on the menu may change.
---
Hotels Close To Waterfront Cafe Barbados Restaurant
---
Hilton Hotel is located 8 minutes from the Waterfront Cafe Barbados Restaurant. Learn more about Hilton Barbados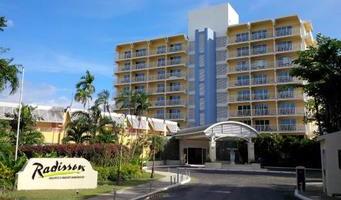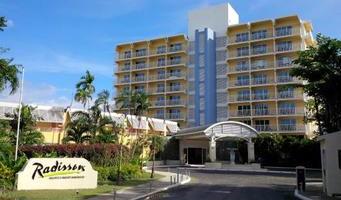 Radisson Aquatica Resort is located 6 minutes from the Waterfront Cafe Barbados Restaurant. Learn more about Radisson Aquatica Resort Barbados
---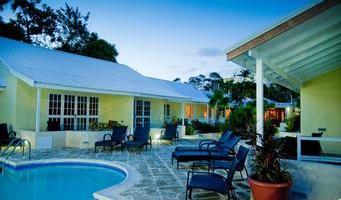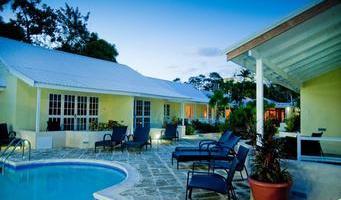 Island Inn Hotel is a small hotel located about 7 minutes away from the Waterfront Cafe Barbados Restaurant. Learn more about Island Inn Hotel Barbados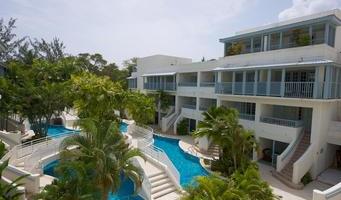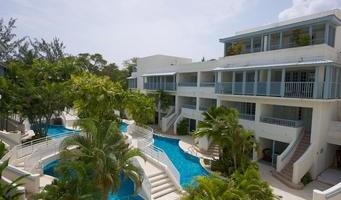 Savannah Hotel is conveniently located 6 minutes from the Waterfront Cafe Barbados Restaurant. Learn more about Savannah Beach Hotel Barbados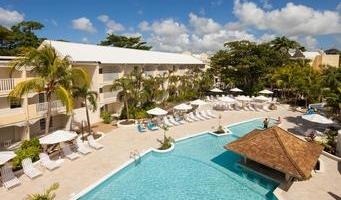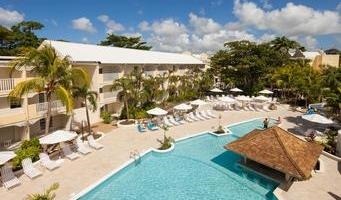 Sugar Bay All-Inclusive Hotel is located 7 minutes from the Waterfront Cafe Barbados Restaurant. Learn more about Sugar Bay Barbados All-Inclusive Hotel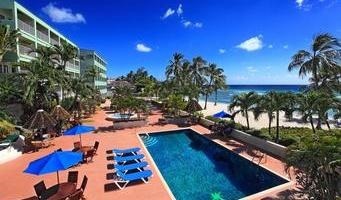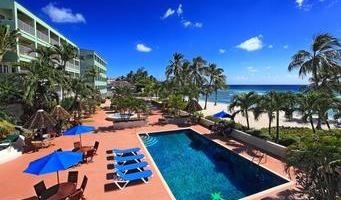 Coconut Court is located approximately 7 minutes away from the Waterfront Cafe Barbados Restaurant. Learn more about Coconut Court Barbados Beach Hotel
---
Restaurants In Close Proximity to Waterfront Cafe Barbados Restaurant
---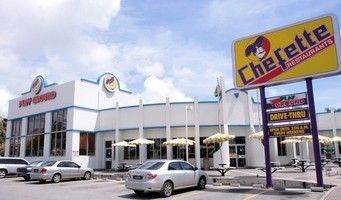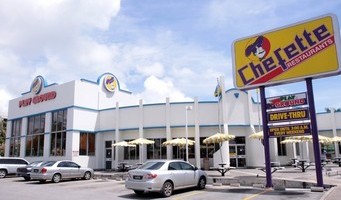 Chefette Restaurant is conveniently located 1 minute from the Waterfront Cafe Barbados Restaurant. Learn more about Chefette Restaurant in Barbados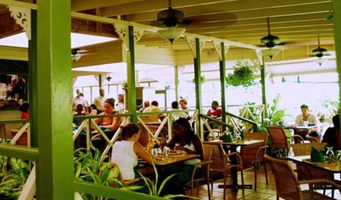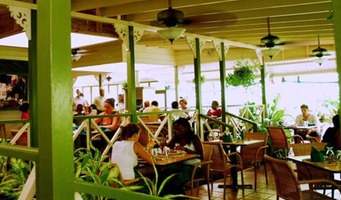 Brown Sugar Restaurant is located 5 minutes from the Waterfront Cafe Barbados Restaurant. Learn more about Brown Sugar Restaurant in Barbados
---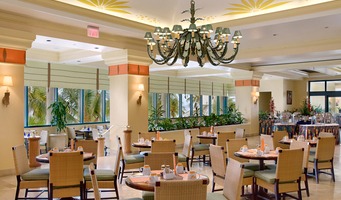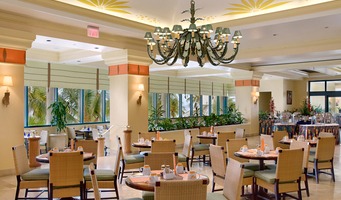 The Lighthouse Terrace Restaurant is located 8 minutes from the Waterfront Cafe Barbados Restaurant. Learn more about The Lighthouse Terrace Restaurant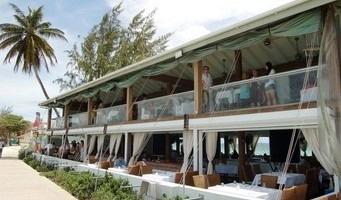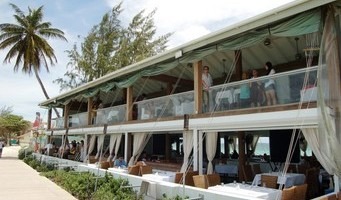 Tapas Restaurant is conveniently located 10 minutes from the Waterfront Cafe Barbados Restaurant. Learn more about Tapas Restaurant in Barbados
---