Brown Sugar Barbados is the restaurant in Barbados where you can sample traditional recipes like Bul Jol, Cou Cou and Flying Fish. House in a charming old fashion Barbadian home surrounded by lush ferns and cascading water gardens Brown Sugar epitomise the hospitality and charm of everyday Bajan life.
This is evident in their all-you-can-eat four-course buffet luncheons… which feature a feast of Caribbean and Barbadian cuisine. Enjoy live entertainment as you dine under an elegant romantic lamplit ambiance you'll remember for a long time.
---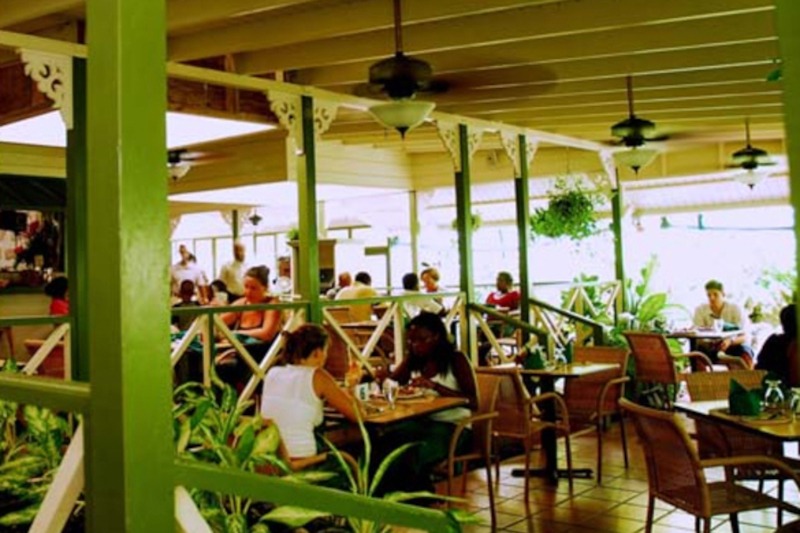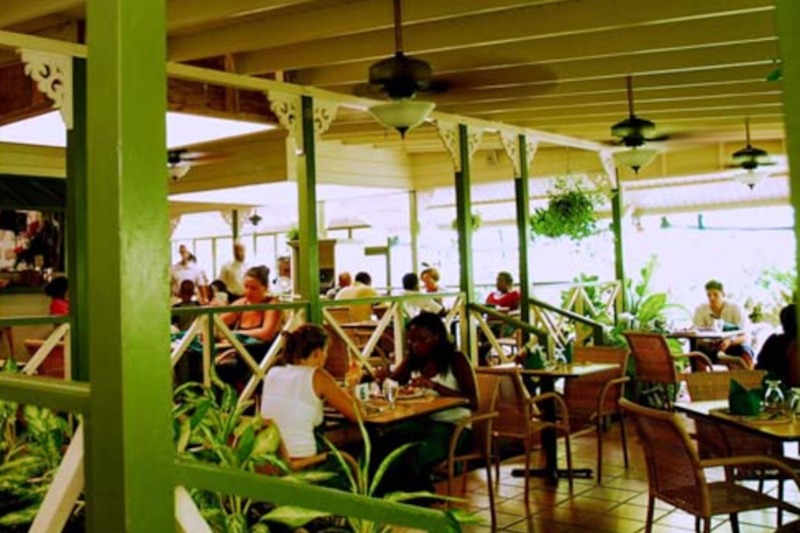 ---
---
About Brown Sugar Barbados Restaurant
---
Brown Sugar Barbados is located in Aquatic Gap on the outskirts of Bridgetown. This restaurant specialises in Caribbean and Barbadian cuisine served in a charming open-air setting, with live music. The relaxed ambiance is further enhanced by the casual dress code that is in effect.
This authentic Barbadian restaurant is open for lunch Sunday to Friday from 12:00 noon to 2:30 pm, and dinner 6:00 to 9:30 pm Monday to Sunday.
---
Brown Sugar Barbados Restaurant Sample Menu
---
Starters
COU COU & FLYING FISH – A smooth blend of cornmeal and okra served with, lightly seasoned and poached flying fish roll-ups in a court-bouillon
CRABCAKES – Caribbean crab-meat blended with local fresh herb seasoning, pan-fried and served with a balsamic vinaigrette
BULJOL – Shredded Salt fish marinated with fresh local herbs, tossed with onion, tomato and sweet pepper and served with pickled cucumber
Salads
TOSSED ISLAND SALAD – Mixed greens tossed with local vegetables julienne and grilled plantain, served with a choice of house dressing
Tomato & hearts of palm salad – with green beans, red onions & basil vinaigrette
Spinach & beetroot salad – bacon bits, orange segments, almonds & passion fruit dressing
Jerk pork salad – with star fruit dressing
Cold cocktail salads – served with our local lettuce and Mount Gay Marie Rose sauce
Main Dishes
STUFFED ROAST PORK CARIBE – Lean Barbados pork with a plantain and bacon stuffing, served with traditional Bajan pan gravy
BROILED PEPPER CHICKEN – Half spring chicken marinated in garlic, lime and bonny peppers charbroiled & served with a sweet pepper jelly
BLACKENED MAHI-MAHI DOLPHIN – Filet of Mahi-Mahi Dolphin coated with a blend of mouth-watering spices, sauteed and served with a sweet pepper jelly
BROILED LOBSTER TAILS – 8-ozs of Caribbean lobster tails broiled au naturel & served with fresh lime & drawn butter
HERB CRUSTED SNAPPER – Filet of Red Snapper, coated in a blend of bread crumbs, Parmesan cheese and herbs, Pan seared, baked and served with a white wine and caper sauce
FRIED FLYING FISH – Lightly seasoned and crispy fried filets, served with a tartar sauce
Deserts
WARM PAW PAW (PAPAYA) PIE, Served with vanilla ice cream
BAJAN BREAD PUDDING, Baked with rum-plumped raisins, served with a local rum sauce
Buffets
BAJAN LUNCH BUFFET (Monday – Friday) – Sumptuous all you can eat four course buffet with over 25 menu items
SUNDAY BAJAN LUNCH BUFFET – Sumptuous all you can eat four course buffet with over 25 menu items and live Steel pan music
---
Please NB: This is a sample menu, items on the menu may change.
---
Hotels Close To Brown Sugar Barbados Restaurant
---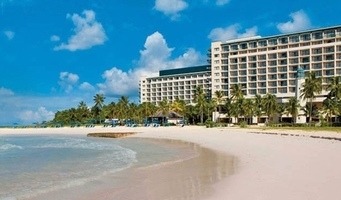 Hilton Hotel is located a short 5-minute walk from Brown Sugar Barbados. Learn more about Hilton Barbados Hotel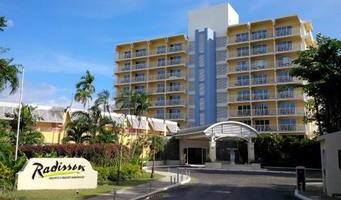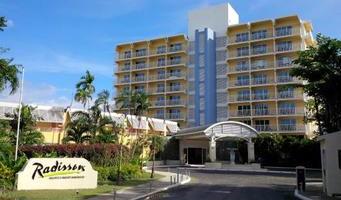 Radisson Aquatica Hotel is located a short walk from Brown Sugar Barbados. Learn more about Radisson Aquatica Resort Barbados
---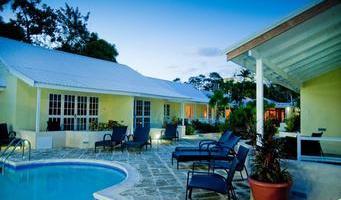 Island Inn Hotel is a small hotel located about 1 minute away from Brown Sugar Barbados. Learn more about Island Inn Hotel Barbados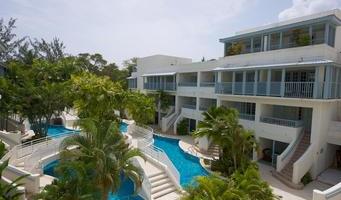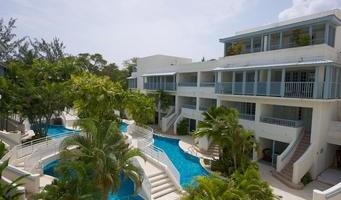 Savannah Hotel is conveniently located 2 minutes from Brown Sugar Barbados. Learn more about Savannah Beach Hotel Barbados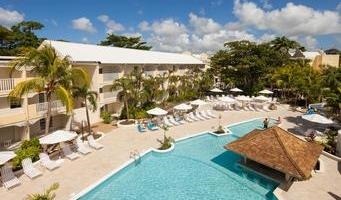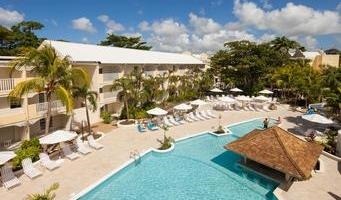 Sugar Bay All-Inclusive Hotel is conveniently located 3 minutes from Brown Sugar Barbados. Learn more about Sugar Bay Barbados All-Inclusive Hotel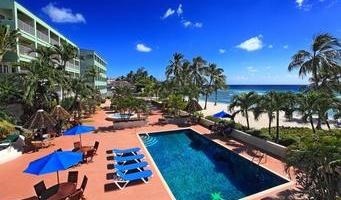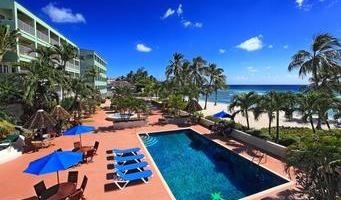 Coconut Court is located approximately 3 minutes away from Brown Sugar Barbados. Learn more about Coconut Court Barbados Beach Hotel
---
Restaurants In Close Proximity to Brown Sugar Barbados
---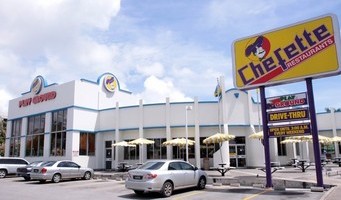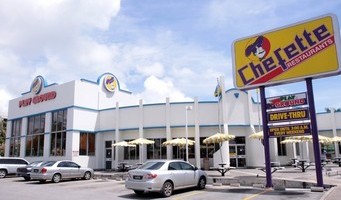 Chefette Restaurants have an extensive menu that includes boasted chicken, pizzas, Rotis made with genuine curry from India, burgers, ice creams and so much more. Learn more about Chefette Restaurant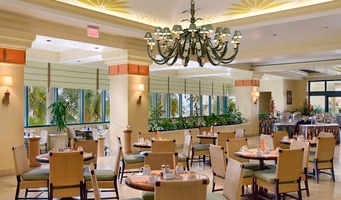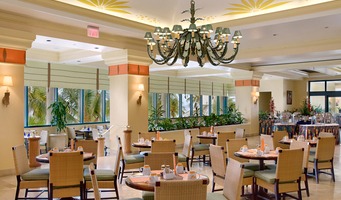 The Lighthouse Terrace Restaurant at the Hilton Barbados is a remarkable all-day dining restaurant with a pleasant atmosphere and breathtaking ocean views. Learn more about The Lighthouse Terrace Restaurant
---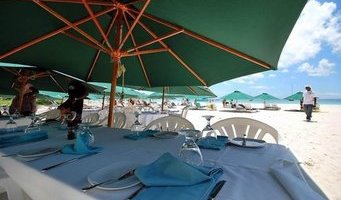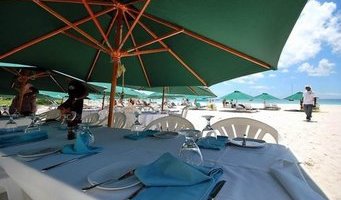 Lobster Alive is a delightful restaurant set beside a spectacular white sandy beach. The spiny lobsters are flown from the Grenadines to the restaurant's central distribution tank. Learn more about Lobster Alive Restaurant Barbados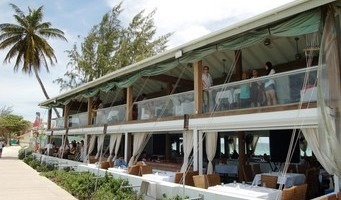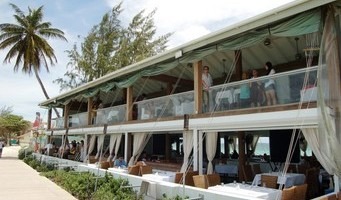 Tapas restaurant is well known for its International menu which features a fusion of Italian and Caribbean delights, from an enticing a' la Carte and Tapas Menu. Learn more about Tapas Restaurant
---