Treasure Beach Hotel Barbados is a charming romantic retreat set amidst pristine tropical gardens… and situated on a stretch of spectacular white sand beach on Barbados gorgeous west coast. With only 35 luxurious suites arranged in a horseshoe around the freshwater pool, Treasure Beach is one of Barbados ultimate luxury resorts.
It is the perfect resort for a romantic luxury beach vacation with delightful cuisine, a wide range of water sports, daily activities, and nightly entertainment. No wonder this picturesque small boutique resort was recently voted the Best Small Romantic Luxury Hotel by Caribbean World Magazine. Treasure Beach hotel has a total of 35 rooms in 11 accommodation categories, each with either one king or two twin beds.
These rooms are non-smoking and feature either a patio, balcony, or French balcony, air conditioning, ceiling fans, private bathroom/shower, safety deposit box, hairdryer, direct dial telephone, alarm clock radio, tea/coffee maker, iron/board, satellite color television, and beach towels.
For parties of more than two, additional guests are accommodated on a rollaway or sofa bed. Complimentary wireless Internet access is available in the lobby and inside each guestroom for a nominal charge. Read guest reviews about the suites at Treasure Beach Hotel Barbados.
---
---
Treasure Beach Hotel Frequenty Asked Questions
---
---
The Ocean View Suite at Treasure Beach Hotel Barbados
---
The Ocean View Suite at Treasure Beach hotel overlooks the perfect white sand and blue sea of Payne's Bay. The Suite is designed with a large living room area that opens up onto the balcony. The bathroom has a beautiful oversized tub with modern fixtures and a free-standing shower. Read guest reviews about the suites at Treasure Beach Hotel Barbados.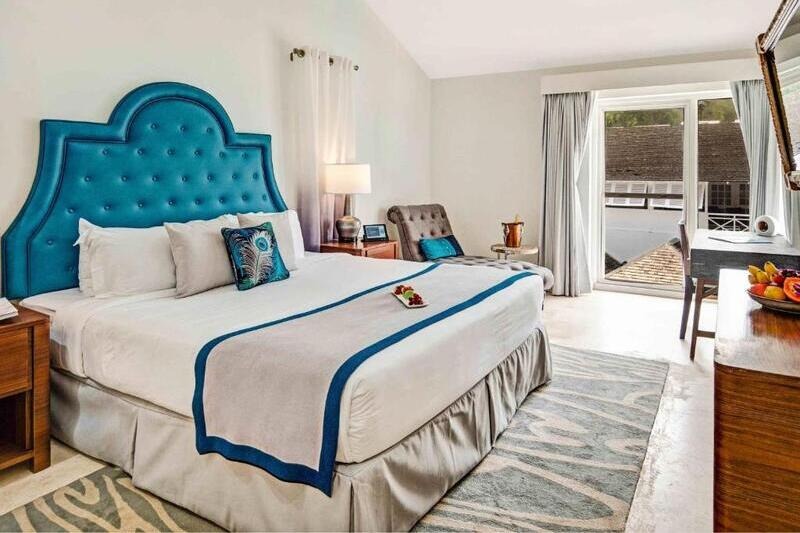 ---
TREASURE BEACH HOTEL BARBADOS GARDEN AND OCEAN FRONT SUITES
---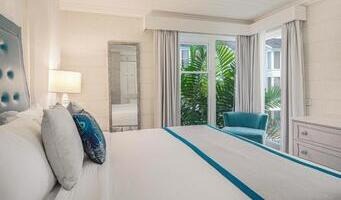 The Pool View suites at Treasure Beach hotel comprise one bedroom with ensuite facilities, as well as a separate living area opening out onto a furnished private balcony or patio.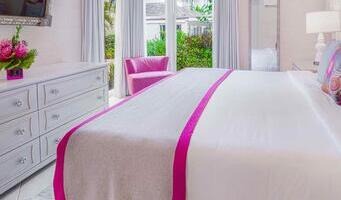 The Garden View suites at Treasure Beach hotel feature a one bedroom suite surrounded by lush garden views. This spacious suite have a separate living area which opens up to a furnished private patio.
---
AMENITIES AND ACTIVITIES AT TREASURE BEACH HOTEL BARBADOS
Dining at Treasure Beach takes place at the Tapestry restaurant… a world-class restaurant headed by an award-winning chef.
A variety of culinary delights are prepared using fresh local ingredients prepared to international standards. Tapestry features an open kitchen where guests can observe their dishes being prepared.
Here you will enjoy a culinary journey with a variety of excellent dining experiences from a la carte breakfast and lunch made fresh to order to their signature Sunday Brunch and themed dinners.

You can also enjoy a signature handcrafted cocktail at Batik Bar while enjoying the sensational oceanfront scenery.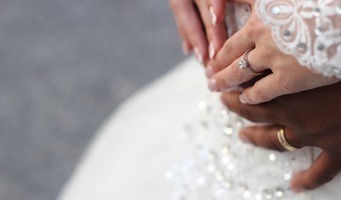 Are you dreaming of a Barbados wedding on a picture-perfect beach wash by spectacular turquoise waters… then the Treasure Beach Hotel is just the place for you.
An idyllic tropical get-a-way set amidst lush gardens and spawning one of the most magnificent beaches you can imagine. At Treasure Beach, you'll find wedding packages designed to simplify the chores associated with planning your special day.

So if you are thinking about sharing your special day with your family and friends. The resort's dedicated wedding planner will make your wedding totally unique and memorable for you and your entire party.
Whether you decide to have your wedding in the beautiful gardens under the mahogany tree or on the stunning white sandy beach.
---
BOOK YOUR STAY, OR READ REVIEWS AT TREASURE BEACH HOTEL BARBADOS
---
To book the best rates for your special Treasure Beach hotel Barbados holiday enter your information into the search box below. This special Booking engine will search all of the popular booking sites and bring back the best rates.
If on the other hand you would prefer to read what other guests to the popular Treasure Beach Hotel Barbados had to say about their stay. You may Click Here to read their reviews and recommendations on Booking.
---
The Beach At Treasure Beach Hotel Barbados
---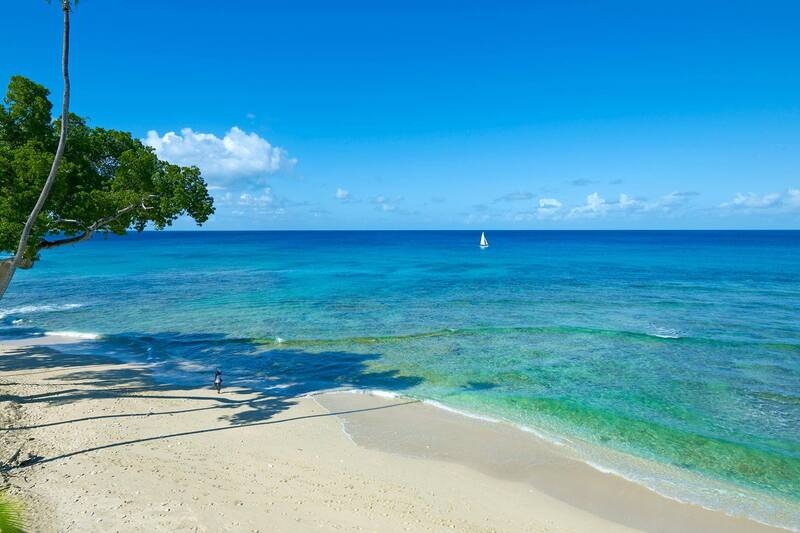 ---
Restaurants and Bars in Close Proximity to Treasure Beach Hotel Barbados
---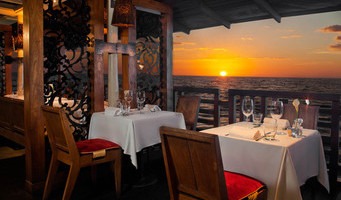 Daphne's Restaurant is a delightful restaurant that reflects the style of its sister restaurant located in London. This tastefully decorated restaurant features a menu inspired by the classic Italian style of eating and living. Learn more about Daphnes Barbados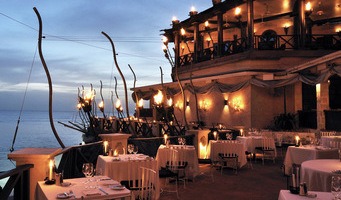 The Cliff Restaurant is one of the top restaurants in Barbados… Sitting on a cliff-top overlooking the shimmering turquoise waters of Barbados placid west coast. Learn more about the Cliff restaurant Barbados
---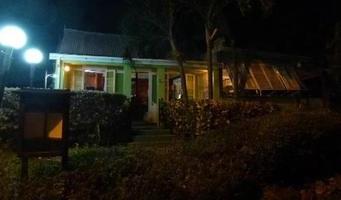 Cariba Restaurant and Bar is a delightful restaurant and bar nestled amidst tropical palms on one of the west coast's quiet side streets. Learn more about Cariba restaurant Barbados.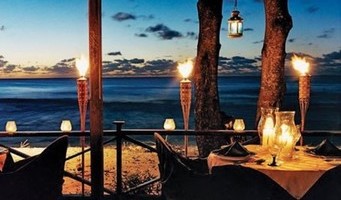 lL Tempio Italian Restaurant is located beachfront on Barbados "platinum" West Coast and has earned a reputation of having the best Italian food on the island. Learn more about Il Tempio Italian Restaurant.
---
Other Accommodations Close to Treasure Beach Hotel Barbados
---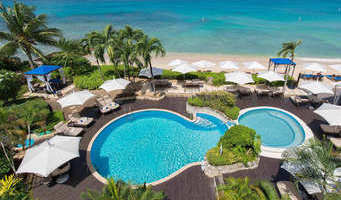 The House Barbados is conveniently located approximately 1 minute from Treasure Beach Hotel Barbados
Learn more about The House Barbados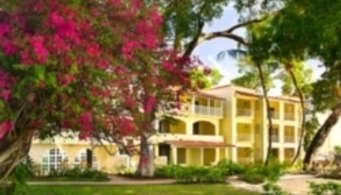 Tamarind Cove Hotel Barbados is conveniently located approximately 1 minute from Treasure Beach Hotel Barbados
Learn more about Tamarind Cove Hotel Barbados