Coral Reef Club Barbados is a deluxe beachfront resort nestled amidst 12 beautiful landscape acres of tropical gardens on the pristine west coast of Barbados. This small family own luxury resort is one of the finest in the Caribbean offering relaxed easy access to fine dining restaurants and some of the most thrilling scuba diving on the island.
The epitome of West Indian elegance Coral Reef is renowned for its special ambiance and classic island style, the resort features 88 rooms, cottages, and suites each with private balconies or terraces.
The facilities at Coral Reef include two mosaic tiled swimming pools, a gym, two tennis courts that are lit for night play and access to 2 championships 18-hole golf courses, at the Sandy Lane Golf Resort and Royal Westmoreland Golf Club. You can read guest reviews about Coral Reef Club Barbados.
---
---
Coral Reef Club Barbados Frequently Asked Questions
---
The Coral Reef Club Barbados has a total of 88 rooms. Each room offers stunning views of the Caribbean sea or the resort's lush tropical gardens. The spacious rooms are and equipped with modern amenities to ensure a comfortable stay for all guests.
The Coral Reef Club Barbados is located on the beautiful west coast of Barbados in the parish of St. James. It's location offers guess stunning views of the Caribbean Sea and easy access to the island's pristine beaches. With its convenient location just a short drive from the capital city of Bridgetown, guests can easily explore the local attractions and experience the vibrant culture of Barbados.
The Coral Reef Club Barbados boasts a variety of dining options for its guests. With a total of three restaurants on the premises, visitors can indulge in a range of culinary delights. From fine dining at the elegant restaurant overlooking the beach, to casual al fresco lunches by the pool, the resort offers an array of gastronomic experiences to suit every palate.
---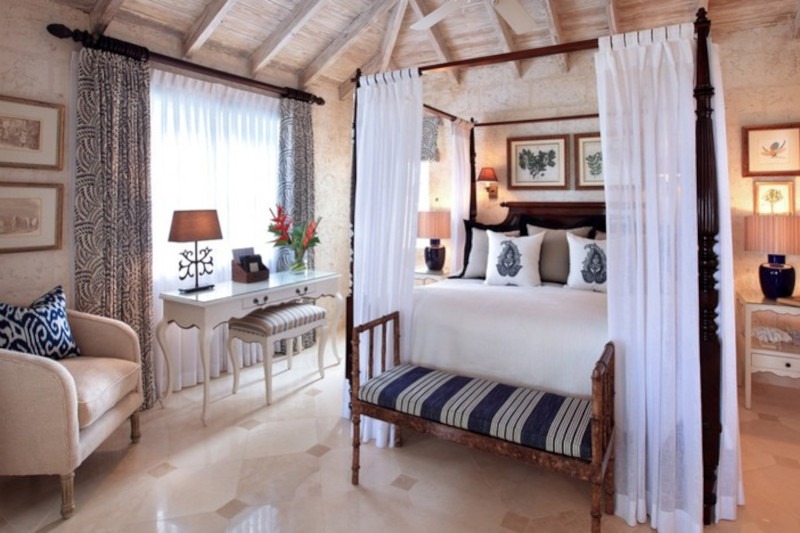 ---
The Luxury Plantation Suite at Coral Reef Club Barbados
---
The luxury Plantation Suites are very luxurious accommodations. They consist of a bedroom with a four-poster or canopied bed, a very spacious living room, a dressing area, and a large bathroom with a big walk-in shower and separate tub – all air-conditioned. There is a large covered terrace and open sundeck area with a pool 12 feet long and 9 feet wide.
Featured in the living room is a television, DVD player, CD player, and a selection of CDs and DVDs. There is also a complimentary starter bar. These suites all have views of the sea and accommodate two adults. Three of these suites have king-size beds and two can convert from king to twin beds if required.. Read guest reviews about the suites at Coral Reef Club Barbados.
---
CORAL REEF CLUB BARBADOS GARDEN COTTAGE AND LUXURY JUNIOR SUITES
---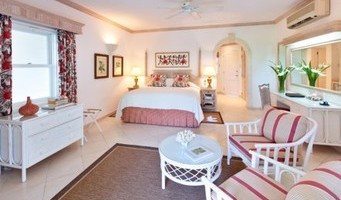 The Garden Room/Cottage is an Air-conditioned room consisting of a king size or twin bedded room, private bathroom and patio or balcony. These rooms/cottages are garden view and can accommodate two adults.
There are also four air-conditioned Single Garden Rooms which can only accommodate one adult.
They are not as large as double rooms, containing a double bed, bathroom and patio or balcony.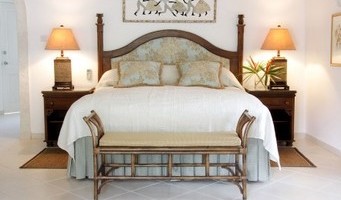 The Superior or Luxury Junior Suite is an air-conditioned Junior Suite style accommodation which consist of a large king size or twin bedded room with sitting area within bedroom, luxurious bathroom and large patio or balcony.
These Suites can accommodate two adults. Superior Junior Suites are located in the gardens. The Luxury Junior Suites are located in the front half of the property leading towards the sea. Majority pool
view.
---
AMENITIES AND ACTIVITIES AT CORAL REEF CLUB BARBADOS
---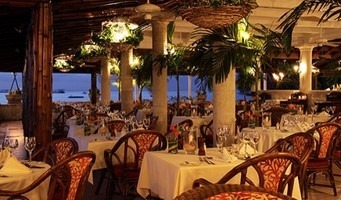 Dining at this member of the Small Luxury Hotel of The World takes place at an attractive ocean front restaurant overlooking the spectacular turquoise waters of the Caribbean Sea. The restaurant at Coral Reef offers the very best in alfresco dining.
Guest therefore experience a high quality dining experience seated in comfortable wicker chairs. The restaurant's chef produces a number of imaginative dishes from local produce and fresh fish.
The elegant restaurant offers daily changing a la carte menus, offering choices of fresh seafood and dishes combining classical cuisines with the exotic herbs and spices of the Caribbean.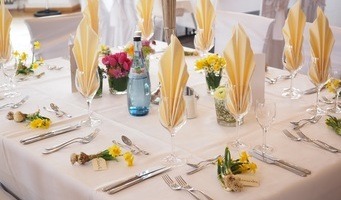 Weddings packages at the Coral Reef Club Barbados are specially designed to meet all your wedding needs. So if you are thinking about sharing your special day on a sun drench paradise… with your family and friends this is the perfect place to be.

Your Barbados Wedding will take place in some of the most idyllic surroundings you can imagine… this beachfront resort stretches along a gorgeous sandy beach where your guest can laze around all day.
You can say your I do's Under a beautifully decorated arch in lush gardens or with the spectacular Caribbean Sea as the backdrop.

The west coast is filled with all types of cuisine and feature some of the island's best restaurants many of them a short stroll away from the property. You and your guest are sure to have memories to last a life time.
---
---
The Beach At Coral Reef Club Barbados
---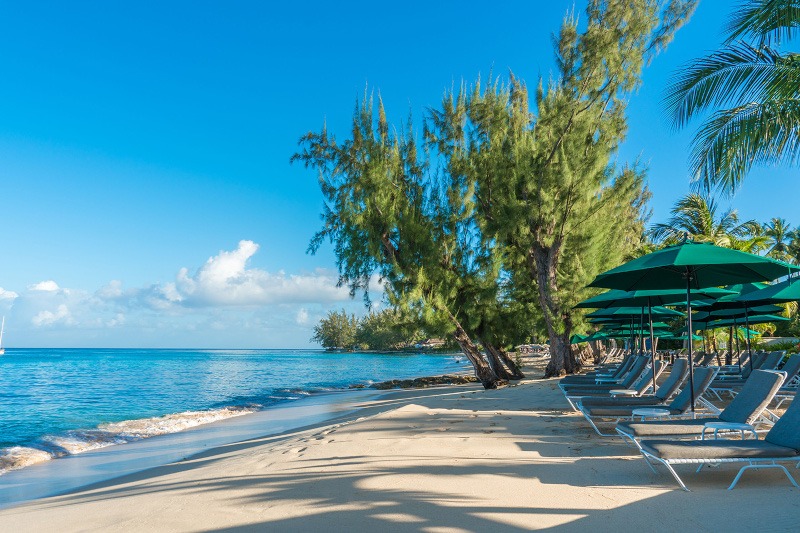 ---
Restaurants and Bars in Close Proximity to Coral Reef Club Barbados
---
---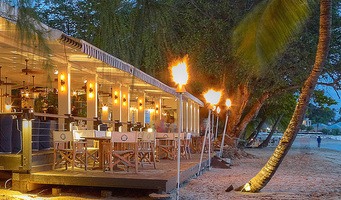 The Lone Star restaurant Barbados is located on the famed platinum coast and is renowned for its idyllic beach setting, celebrity clientele and buzzy laid back atmosphere. Learn more about Lone Star Restaurant Barbados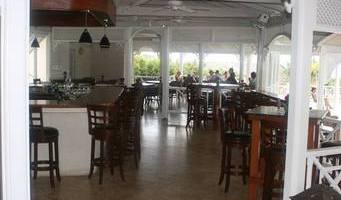 Spago restaurant is a small Italian restaurant located in second street in Holetown. Established in 2005 this restaurant offer authentic, affordable and high quality Italian food. Learn more about Spago restaurant Barbados
---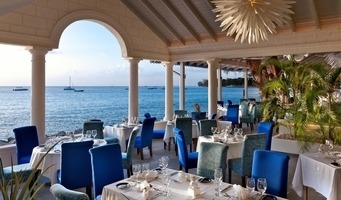 The Tides Restaurant located at Holetown in Barbados commands one of the most ideal locations a restaurant could ask for. This restaurant sits at the edge of the sea and overlooks the spectacular turquoise waters of the Caribbean sea. Learn more about Tides restaurant Barbados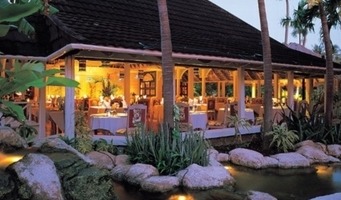 The Sandpiper Restaurant is rated as one of the top restaurants in Barbados for consistently maintaining a high standard in food preparation. Learn more about Sandpiper restaurant Barbados
---
Other Hotels Close to Coral Reef Club Barbados
---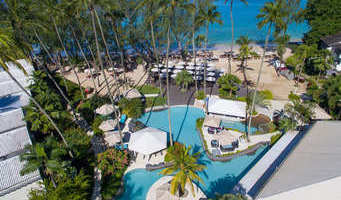 Colony Club Barbados is conveniently located approximately 2 minutes from Coral Reef Club Barbados
Learn more about Colony Club Barbados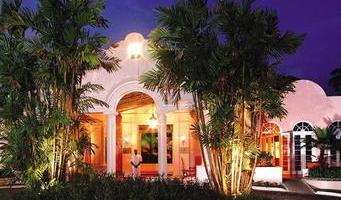 Fairmont Royal Pavilion Barbados is conveniently located approximately 2 minutes from Coral Reef Club Barbados
Learn more about Fairmont Royal Pavilion Barbados