Spago restaurant Barbados is the home of traditional Italian Dining on Barbados popular west coast this small restaurant, offer guest authentic, affordable Italian food from three locations. The restaurant's menu offers popular Italian favourites; like thin crust stone oven pizzas, fresh pasta, and delicious homemade desserts.
---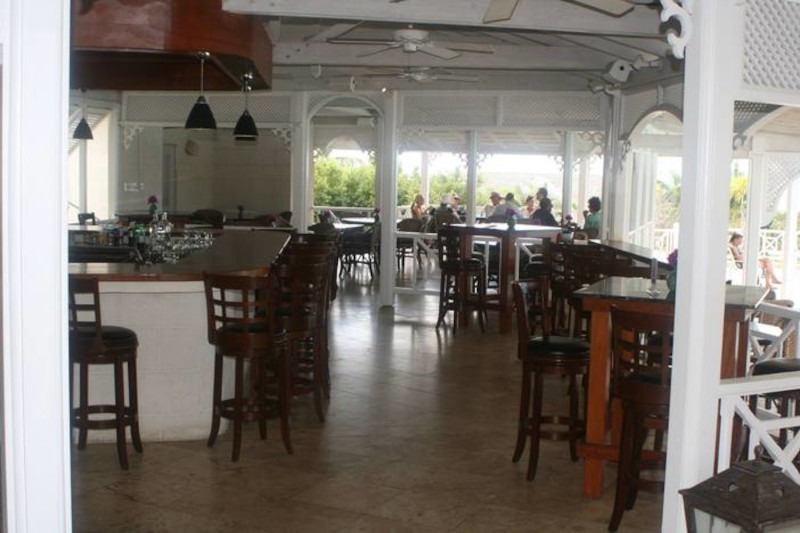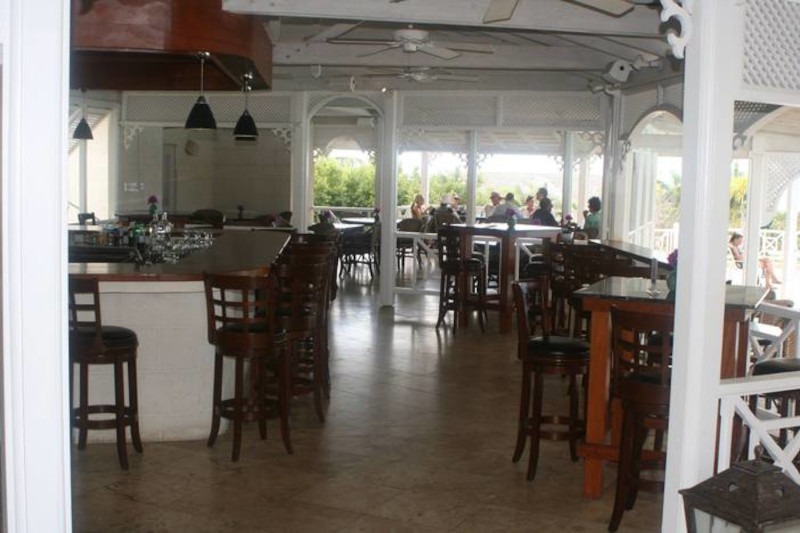 ---
---
About Spago Restaurant Barbados
---
Spago Restaurant is located at 2nd Street Holetown in St. James, on Barbados picturesque west coast. This restaurant specialise in traditional Italian cuisine. The menu offers popular Italian favourites served from a delightful relaxed, informal environment overlooking this popular bustling street.
Spago restaurant Barbados is open daily from 6:30 pm, reservations are recommended especially on evenings when there is live music.
---
Spago Restaurant Barbados Sample Menu
---
Starters/Side Orders
Zuppa Della Casa – Homemade Italian Soup of the Day
Ciccio All'Aglio – Thin Crust Garlic Bread
Ciccio All'Aglio E Formaggio – Freshly Baked Garlic Bread with Mozzarella
Capesante – Scallops Served with Mixed Salads
Insalata Caprese Fresh Mozzarella, Tomatoes & Basil
Posciutto E Melone Parma Ham & Melon
Insalata Mista Mixed Salad
Insalata Di Pomodori Tomato & Onion Salad
Bruschetta Al Pomodoro Grilled Bread, Tomato & Black Olive Topping
Bruschetta Al Gorgonzola Grilled Bread Anchovies & Gorgonzola Topping
Bruschetta Al Tonno Grilled Bread Tuna & Onion Topping
Antipasto Della Casa A Selection of Cold Meats served with Pickled Vegetables
Manzo Tonnato Thinly Sliced Beef served in a "tunaed" sauce
Pesce Affumicato Smoked Catch of the Day with served Onions, Capers & Olives
Insalate – Salads
Insalata All'Aragosta Lobster Salad with Green leaves, Onions, Garlic & Tomatoes
Insalata Di Tonno Tuna with Sesame Seeds, Salad, Balsamic & Pine Kernels
Insalata Meditereana Mixed Leaf Salad, Feta, Olives, Tomatoes & Basil
Insalata Cesare
Classic Caesar's Salad
Grilled Chicken OR Shrimp
Smoked Salmon
Insalata Di Spago Marinated Catch of the Day, with Green Leaf Salad, Onions & Black Olives
Pizza
Marinara Tomato Sauce, Capers, Garlic, Black Olives
Feta Feta, Tomato Sauce, Capers, Garlic, Black Olives
Margherita Tomato Sauce, Mozzarella, Basil
Salame Tomato Sauce, Salami, Mozzarella
Prosciutto Di Parma Tomato Sauce, Parma Ham & Mozzarella
Boscaiola Tomato Sauce, Mushrooms & Mozzarella
Diavola (hot) Spicy salami, Chilli Pepper Tomato Sauce & Mozzarella
Vegetariana Grilled Vegetables, Tomato Sauce & Mozzarella
Acciughe E Capperi Anchovies, Capers, Tomato Sauce & Mozzarella
Cardinale Spinach, Parmesan, Fried Egg, Tomato Sauce & Mozzarella
Pasta Dishes
Spaghetti Al Piccante Garlic, Olive Oil & Chilli Sauce
Spaghetti Alla Napoletana Rich Tomato & Basil Sauce
Penne All' Arrabbiata Spicy Tomato & Black Olive Sauce
Spaghetti Alle Polpette
Meatballs in a Tomato Sauce
Spaghetti Alla Carbonara Smoked Bacon, Egg & Cream Sauce
Linguine Alla Pescatora Seafood Medley in Rich Tomato Sauce
Penne Alfredo Parmesan & Cream Sauce
Penne Alfredo Al Pollo/ AI Gamberi Alfredo Sauce with Chicken OR Shrimp
Penne Alla Bolognese Minced Beef, Onion & Tomato Sauce
Linguine Al Pesto Basil, Pine Kernel & Parmesan Sauce
Linguine Al Gamberetti Shrimp in a Fresh Diced Tomato & Garlic Sauce
Lasagne Layers of Pasta with Beef, Tomatoes & Mozzarella
Spaghetti AL Mitili Mussels in a Fresh Diced Tomato & Garlic Sauce
Spaghetti Alle Vongole
Clams in a Marinara Sauce
Linguine All' Aragosta
Lobster in a Fresh Diced Tomato & Garlic Sauce
Seafood – Meat Dishes
Pesce Alla Brace Grilled Catch of the Day served
Gamberoni Allo Spiedo Grilled Jumbo Shrimp
Grigliata Del Pescatore Grilled Seafood Medley of Fish & Lobster
Maiale All' Aglio Roast Garlic Pork
Pollo Alla Parmigiana Chicken Breast Topped with Parmesan & Marinara Sauce
Bistecca AI Ferri Strip-loin, served with Mushroom & Cream Sauce
Deserts
Gelati O Sorbetti MISTI Home-made Italian Ice Cream/Sorbet
Mousse Al Cioccolato Chocolate Mousse
Crespelle Di Spago Crepe with Banana, Almonds with Amaretto Sauce
Tiramisu Mascarpone, Coffee Liqueur & Savoiardi Biscuits
---
Please NB: This is a sample menu, items on the menu may change.
---
Hotels Close To Spago Restaurant Barbados
---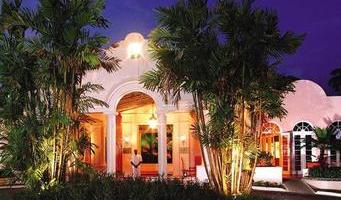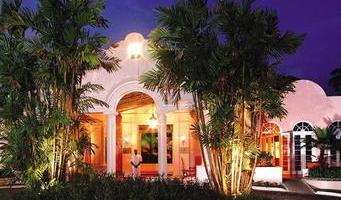 The Fairmont Royal Pavilion hotel is located about 3 minutes from Spago Restaurant Barbados. Learn more about Fairmont Royal Pavilion Barbados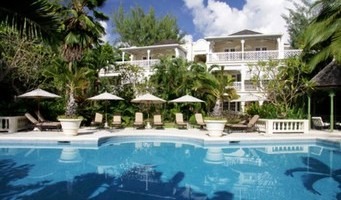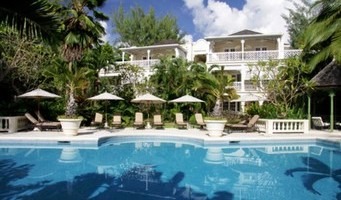 The Coral Reef Club hotel is located about 3 minutes from Spago Restaurant Barbados. Learn more about Coral Reef Club Barbados
---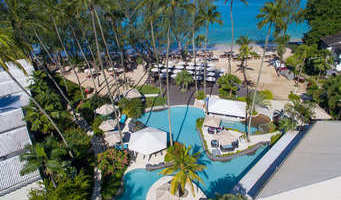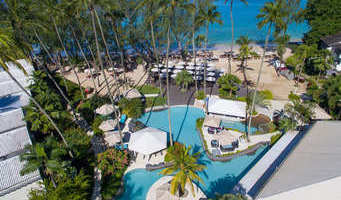 Colony Club hotel is located about 2 minutes from Spago Restaurant Barbados. Learn more about Colony Club Barbados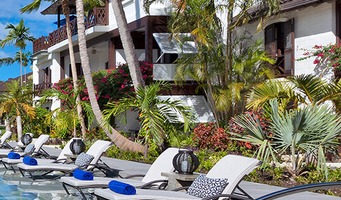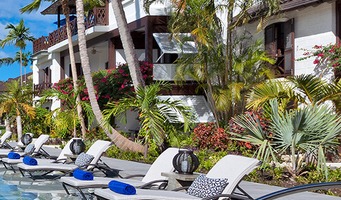 Sandpiper hotel is located about 1 minute from Spago Restaurant Barbados. Learn more about The Sandpiper Hotel Barbados
---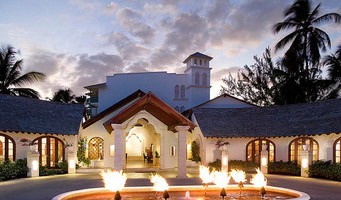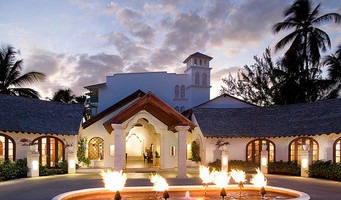 Mango Bay hotel is located about 1 minute from Spago Restaurant Barbados. Learn more about Mango Bay Hotel Barbados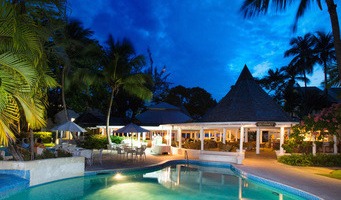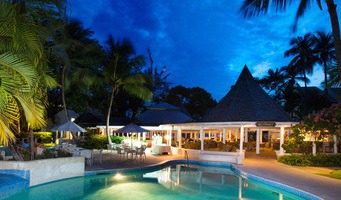 The Club hotel is located about 3 minutes from Spago Restaurant Barbados. Learn more about The Club Barbados
---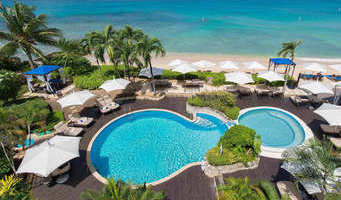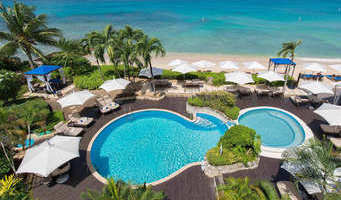 The House hotel is located about 4 minutes from Spago Restaurant Barbados. Learn more about The House Barbados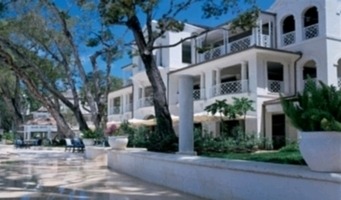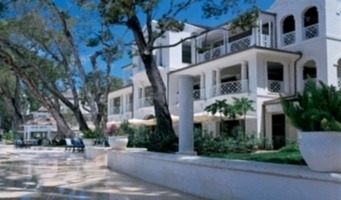 Sandy Lane hotel is located about 3 minutes from Spago Restaurant Barbados. Learn more about Sandy Lane Barbados
---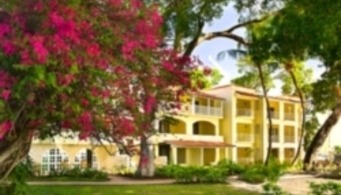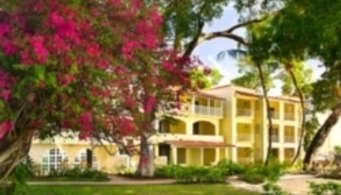 Tamarind Cove hotel is located about 5 minutes away from Spago Restaurant Barbados. Learn more about Tamarind Cove Hotel Barbados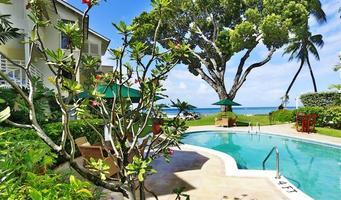 Treasure Beach Hotel is located about 5 minutes from Spago Restaurant Barbados. Learn more about Treasure Beach Hotel Barbados
---
Restaurants In Close Proximity to Spago Restaurant Barbados
---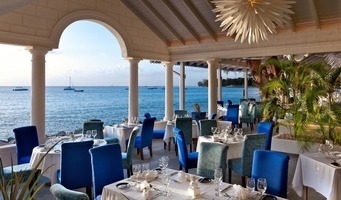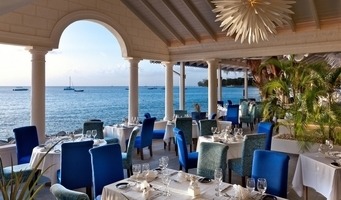 Tides restaurant is located about 1 minute away from Spago Restaurant Barbados. Learn more about Tides Restaurant Barbados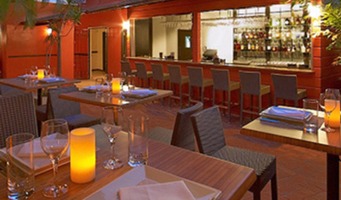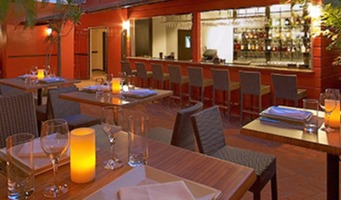 Nishi restaurant is located about 1 minute away from Spago Restaurant Barbados. Learn more about Nishi Restaurant Barbados
---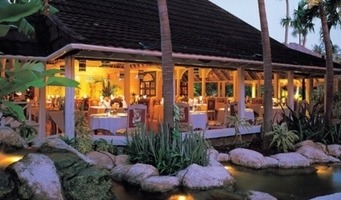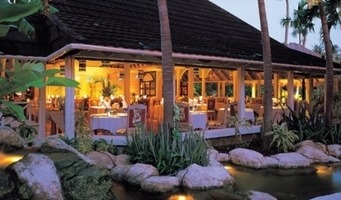 Sandpiper Restaurant is located about 3 minutes away from Spago Restaurant Barbados. Learn more about Sandpiper Restaurant Barbados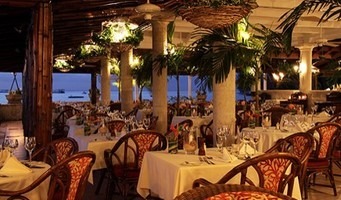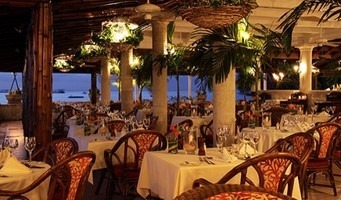 Coral Reef Club Restaurant is located about 4 minutes away from Spago Restaurant Barbados. Learn more about Coral Reef Club Restaurant
---