La Cabane Barbados is the latest beach bar and restaurant to open on Barbados scenic west coast. Located at the idyllic Batts Rock beach overlooking the spectacular turquoise waters of the Caribbean sea La Cabane has enhanced this popular secluded beach. It really is a beautiful place to enjoy great food, great cocktails served with wonderful Barbadian hospitality.
Set within the lush tropical vegetation of Batts Rock and with the Caribbean sea as a backdrop La Cabane has a wonderful open-air ambiance. This is well supported by the extensive menu which includes fish, chicken, and even lobster.
La Cabane Barbados is one of the beach bars located within close proximity to the Bridgetown cruise terminal. In addition, it is not as crowded as Brandon's or Brighton beaches which makes it the ideal location for visitors who drop into the island on the many cruise ships every year. It really is the perfect place to enjoy a romantic dinner by the spectacular turquoise waters of the Caribbean Sea.
---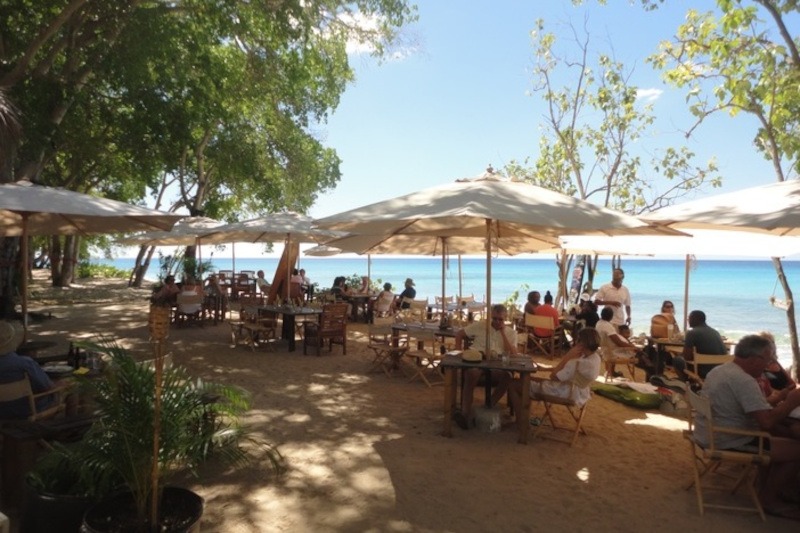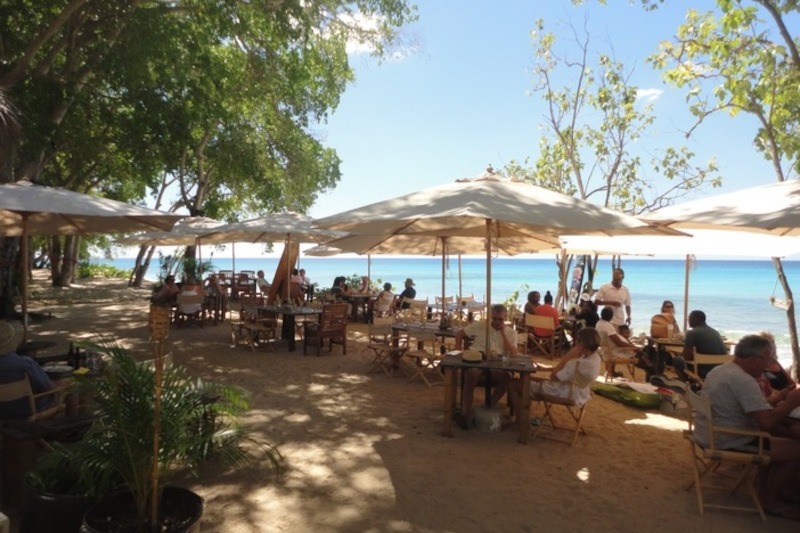 ---
---
About La Cabane Barbados Restaurant 
---
La Cabane Barbados Beach Bar and Restaurant is located on a small secluded white sand beach at Batts Rock on Barbados spectacular West Coast. This cozy little beach bar and restaurant are operated by Papa Jules (the former head mixologist at the Cliff Restaurant) and Clement.
The outdoor setting and breathtaking beauty of the perfect beach are further enhanced by the casual dress code which adds to the relaxed laid back atmosphere. This delightful beach bar and restaurant is open Monday to Sunday / Bar – 11:30am to late & Kitchen 12:30pm – 9pm.
---
La Cabane Barbados Restaurant Sample Menu
---
Appetisers
Ceviche – Finely diced Congoli, herbs, chilli & coconut milk
Pork Sausage – Lentil, sunny side up egg
Platter – brie, local ham, flat bread, apple chutney.
Brochette – Mahi-Mahi, home spiced
Salads
Prosciutto – Rocket, cherry tomatoes, parmesan cheese
Rocket Tomato – flavoured peppers, red onions, parmesan cheese
Mango Salad – mixed leaves, mango, feta cheese, cherry tomatoes, pecans
Papa Jules Mixed Salad – Cherry tomato, Apple, olives, blue cheese, mixed leaves
Cous-Cous Salad – Cherry tomatoes, olives, cucumber, feta cheese
Beet Root – goat cheese, grapefruit wedges, pickled onion, mixed leaves
Wraps
Main Dishes
Half Free Range Chicken – garlic, rosemary, mixed herb marinated & grilled
Fillet Fish – Baracuda, seasoning, lemon oil
Lobster Tail – Pastis flambée, Taragon butter
Pork Belly Dancer – grilled and mix spiced melon
Duck Breast – Farro risotto
8oz Hanging – Tender (CORN FED BEEF) – Mushroom
Sides
Hand Cut Fries
Grilled Vegetables
Vegetable Ragout
Roasted Sweet Potato – parmesan cheese, butter
Spicy Eggplant
Deserts
Banana Flambee
Rum Creme Brule
Rum & Raisin Bread and Butter Pudding
---
Please NB: This is a sample menu, items on the menu may change.
---
Hotels Close To La Cabane Barbados Restaurant
---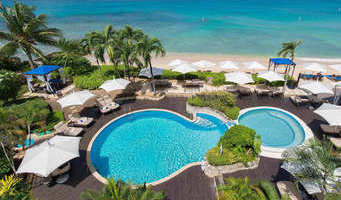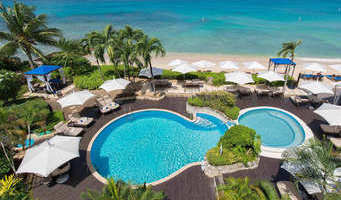 The House hotel is located about 9 minutes from La Cabane Barbados Restaurant. Learn more about The House Hotel Barbados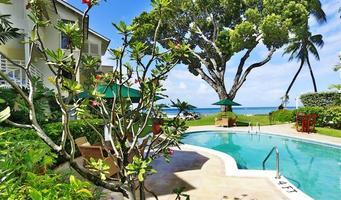 Treasure Beach Hotel is located about 9 minutes from La Cabane Barbados Restaurant. Learn more about Treasure Beach Hotel Barbados
---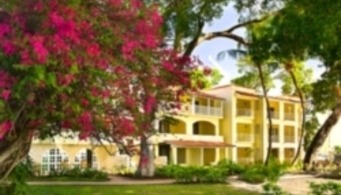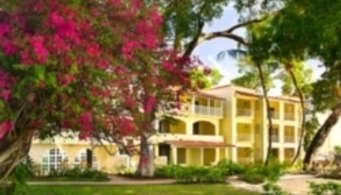 Tamarind Cove hotel is located about 6 minutes away from La Cabane Barbados Restaurant. Learn more about Tamarind Cove Hotel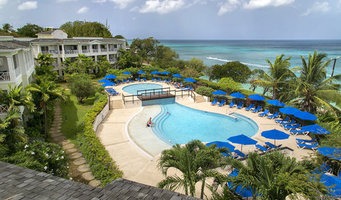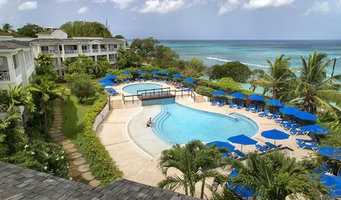 Beach View Hotel is located about 6 minutes away from La Cabane Barbados Restaurant. Learn more about Beach View Hotel in Barbados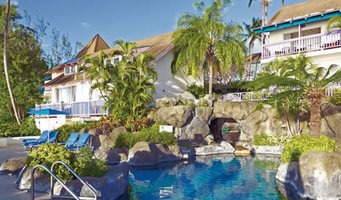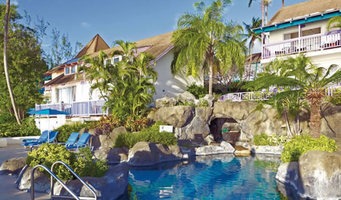 Crystal Cove Hotel is conveniently located 5 minutes from La Cabane Barbados Restaurant. Learn more about Crystal Cove Hotel in Barbados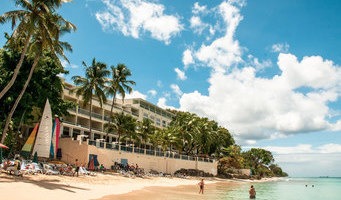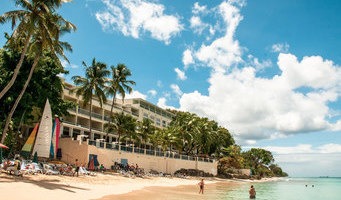 Waves Hotel is located about 2 minutes away from La Cabane Barbados Restaurant. Learn more about Waves Beach Hotel
---
Restaurants In Close Proximity to La Cabane Barbados
---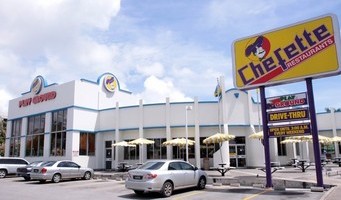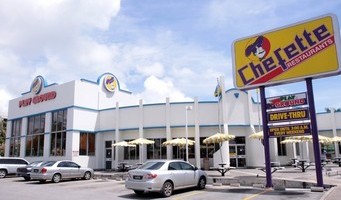 Chefette restaurant is located about 8 minutes away from La Cabane Barbados Restaurant. Learn more about Chefette Restaurants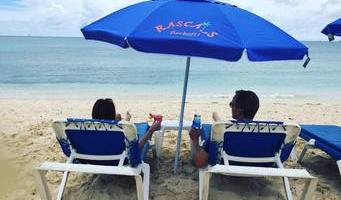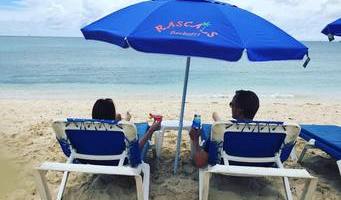 Rascals restaurant is located about 4 minutes away from La Cabane Barbados Restaurant. Learn more about Rascals Barbados Restaurant
---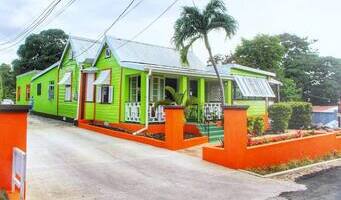 Cariba restaurant is located about 6 minutes away from La Cabane Barbados Restaurant. Learn more about Cariba Restaurant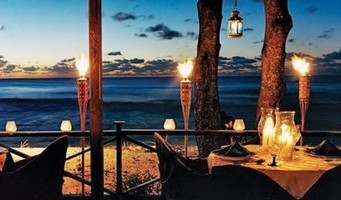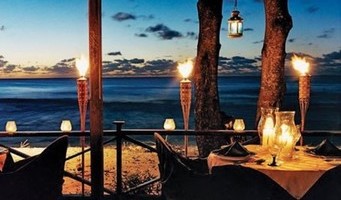 IL Tempio restaurant is located about 3 minutes away from La Cabane Barbados Restaurant. Learn more about IL Tempio Italian Restaurant
---