Batts Rock beach Barbados is a small intimate beach located on the west coast of Barbados about a 7-minute drive from the island's historic capital city of Bridgetown.
This beach may not be as popular as some of the other west coast beaches however Batts Rock can hold its own among these beaches. Wonderfully renovated this designated Public Beach is outfitted with picnic benches, shower, and changing facilities, a small children's playground with slides, swings, and see-saws
The shimmering turquoise waters at this beach are a calm and ideal location for swimming and snorkeling. Batts Rock is also an excellent stop-off for surfers. Especially when the swells are coming from the north this is a wonderful break for anyone looking to ride the waves.
If you would rather take their towels and picnic basket there is plenty of shade from the wooded area that adjoins the beach. From this vantage point, you can enjoy the relaxing hiss of the waves as they gently roll onto the shore.
---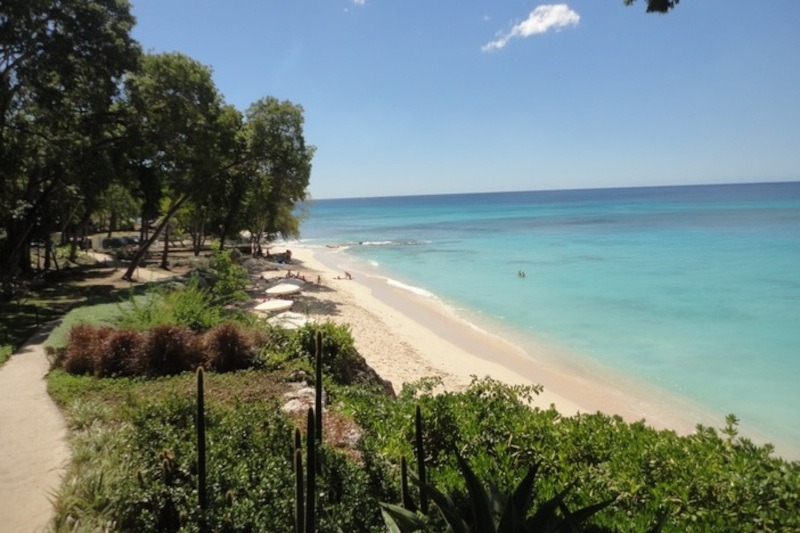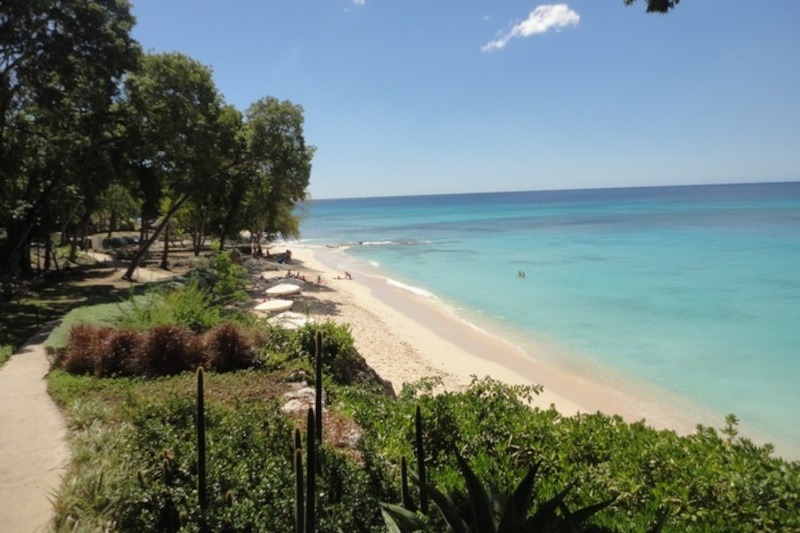 ---
---
Why Visitors Love Batts Rock Beach Barbados
---
This is another one of the island's beach jewels with its typical white sand and beautiful clear water, however, Batts Rock Beach Barbados is loved by locals and visitors because it is much quieter than most beaches on the west coast. Ask many of the locals why they love the beach at Batts Rock, and they will most likely tell you the Large shaded area. The wooded area is wonderful for picnicking or for just lazying around on the beach with friends and family.
On the other hand, visitors especially, those from the cruise ships dock in the nearby Bridgetown harbour love Batts Rock sheltered from the wind beautiful, quiet, and not very crowded. In addition, the facilities on this beach are well maintained especially the bathrooms, there is a picnic area, a lifeguard on duty, a kid's playground, a nice little beach bar, and, plenty of parking.
---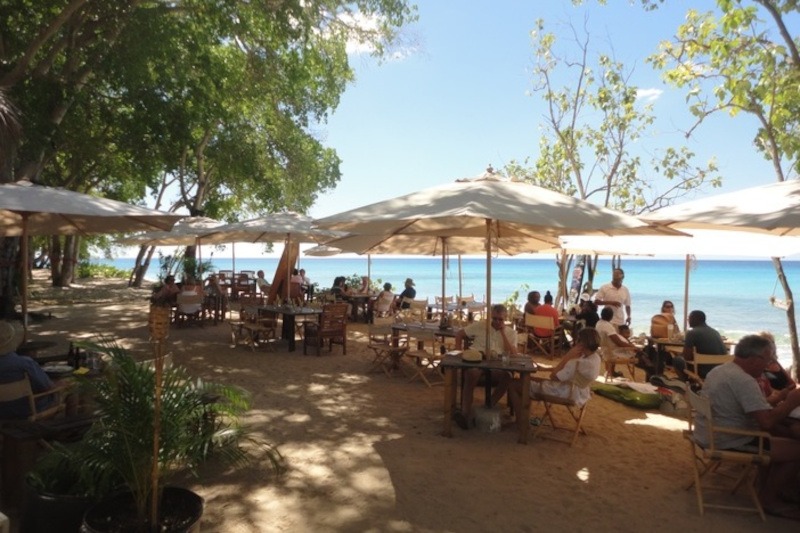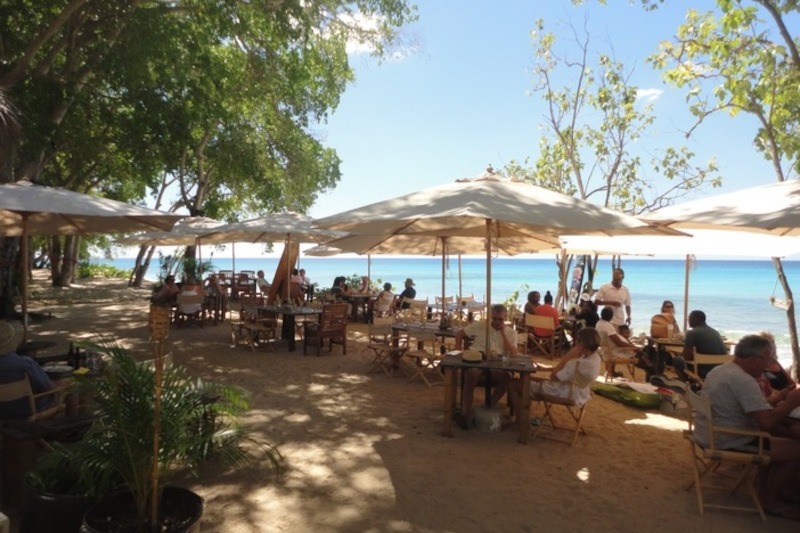 ---
Batts Rock Beach Barbados Is a Family Friendly Beach
---
If you are traveling with young children Batts Rock Beach is one of the island's child-friendly beaches. In addition to the spectacular soft white sand and sparkling tranquil west coast waters, there is a lifeguard station on this beach, beach security, public restrooms, and a children's play park.
---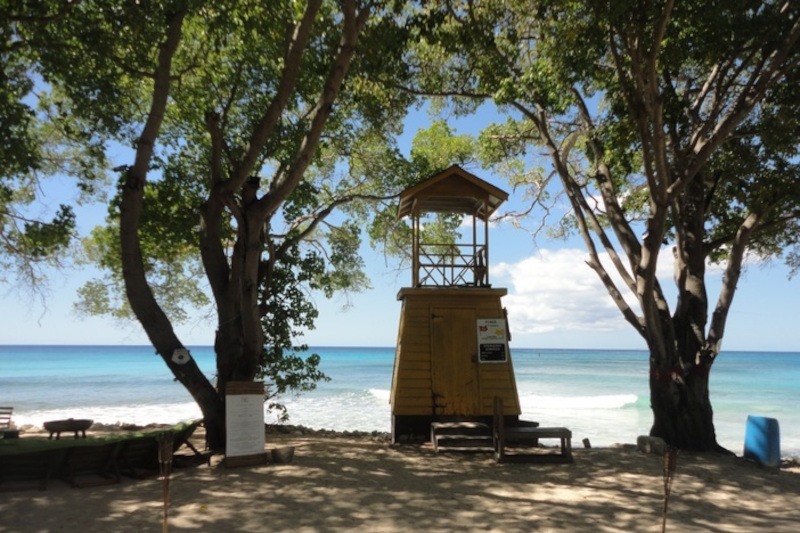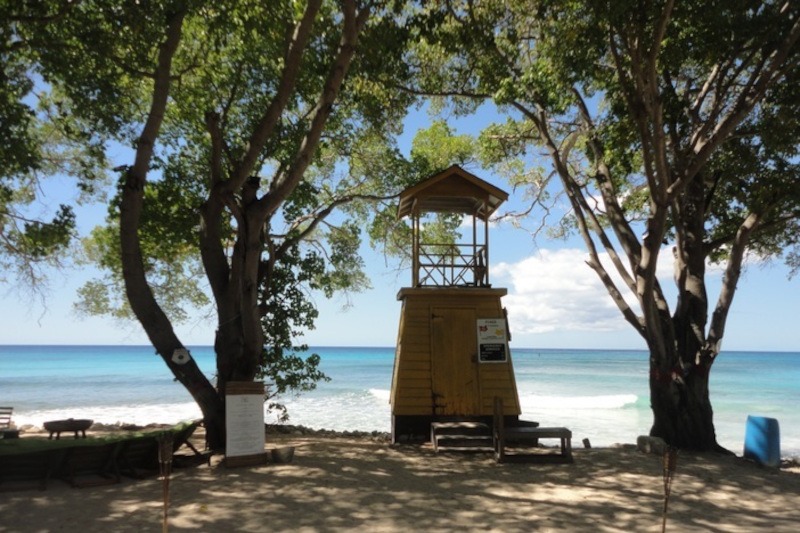 ---
How to Get to Batts Rock Beach Barbados
---
This beach is located just off the Spring Garden Highway so it is pretty easy to get there, if you are traveling by taxi all the operators know the area well. However, if you are on a self-drive tour and you are traveling from Bridgetown head towards the Bridgetown Port along the Prince Alice Highway, and you'll pass the colorfully painted Pelican Craft Center.
Turn right along Harbour Road where you'll see the popular Chefette restaurant, follow this road until you reach
the Elsie Payne roundabout and turn right. At the traffic lights turn left onto the Spring Garden Highway, you will see Brandons beach continue along the Spring Garden Highway until you reach the Frank Worrell roundabout at the bottom of University Hill.
Turn left onto Highway 1 you'll pass the Esso Service station on your left, about 100 meters from the service station you'll see a left turn just before Walmer Lodge Apartments, this is the access road to Batts Rock Beach.
---
Attractions Near Batts Rock Beach Barbados
---
In Barbados you are never far away from an amazing attraction. Other popular attractions and things to see and do close to Batts Rock beach are The Usain Bolt Stadium, The Nelson Mandela Park, The University of The West Indies, 3 W's Oval, the historic Kensington Oval, Cricket Legends of Barbados, historic Bridgetown and its Garrison, Carlisle Bay Marine Park and the very popular Mount Gay Rum Visitors Center.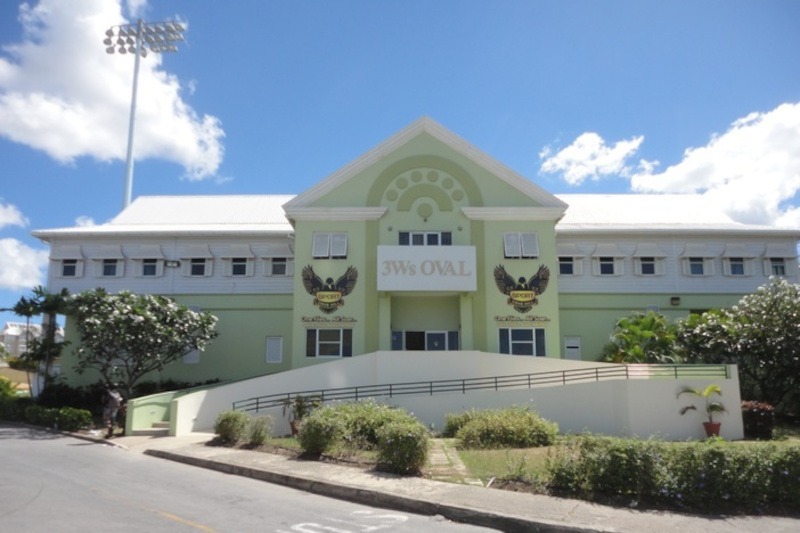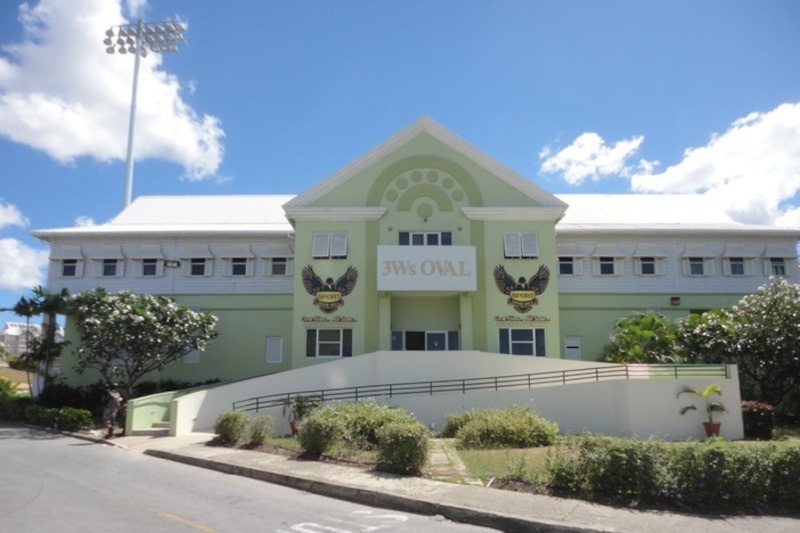 ---
---
HOTEL CLOSE TO BATTS ROCK BEACH BARBADOS
---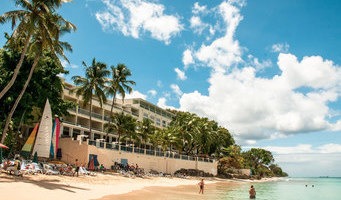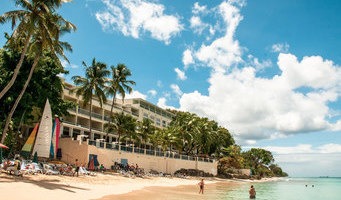 Waves is a 4 Star boutique hotel located on the famous west coast of Barbados 2 minutes away from Brandons beach. This all Inclusive beach resort offers all the luxury and pampering services that makes the perfect holiday.
Learn more about Waves Hotel and Spa Barbados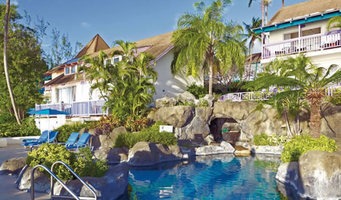 Crystal Cove Hotel sits on an ocean front cliff on Barbados gorgeous west coast about 5 minutes drive from Brandons beach. This all-inclusive hotel combines a relax laid-back ambiance with a sophisticated elegance, in a friendly atmosphere.
Learn more about Crystal Cove Barbados
---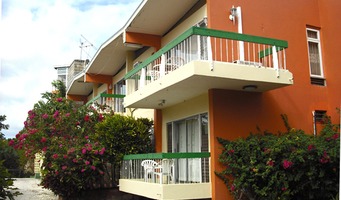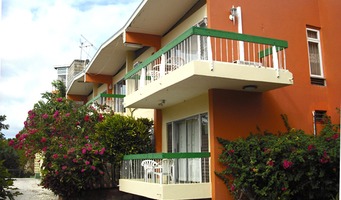 Walmer Lodge is an affordable 12 room apartment hotel located just 50 yards from one of the west coast lovely white sandy beaches, this hotel offers a serene peaceful panoramic view of the Caribbean Sea.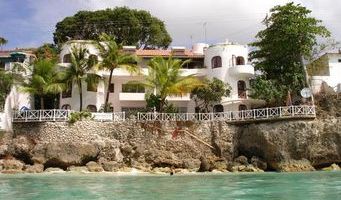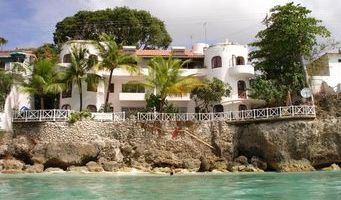 This property located at Prospect over look the beauty full Batts Rock beach Barbados. This apartment comes with a wardrobe, a seating area, a TV, a kitchen with a fridge and a dining table, and a private bathroom with a shower.
---
Restaurants in Close Proximity to Batts Rock Beach Barbados
---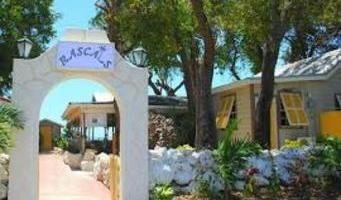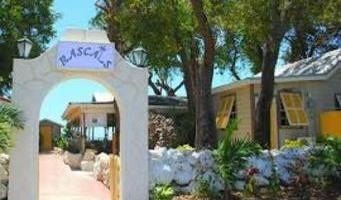 Learn more about Rascals Barbados Restaurant.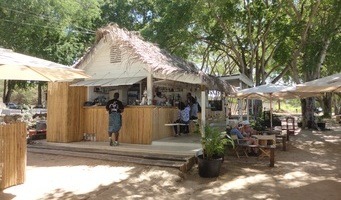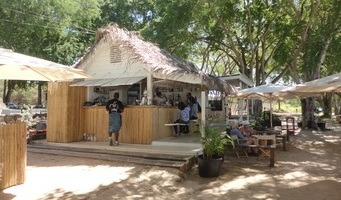 Learn more about La Cabane Barbados
---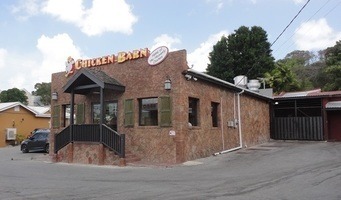 Learn more about Chicken Barn restaurant.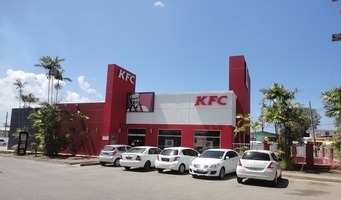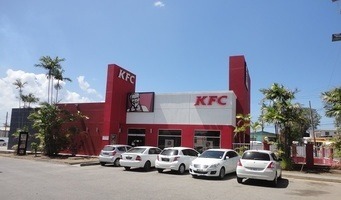 Learn more about Kentucky Fried Chicken restaurant
---
Other Beaches Close to Batts Rock Beach Barbados
---
Other popular beaches close to Brighton beach Barbados are the Brandons Beach Barbados, Paradise Beach, and Fitts Village beach Barbados located just a short distance away further north.