Crystal Cove Barbados… A unique 4-star all-inclusive resort located on a cove on a beautiful sun-swept beach on Barbados scenic west coast. At Crystal Cove you will find brightly coloured guest rooms swept by the gentle cooling Caribbean breezes… set amidst lush tropical gardens with spectacular ocean vistas… where you'll really experience the laid-back atmosphere that makes Barbados the perfect holiday destination.
This all-inclusive resort really is the ultimate beach resort on Barbados popular West Coast. You can relax on any one of the spectacular soft sand beaches on this beautiful coastline. Swim with turtles and scuba dive around the beautiful coral gardens. So whether you want to spend your holiday… Or your honeymoon swimming in the crystal clear waters of the Caribbean. Or you simply want to relax in a hammock in the shade of your own private balcony…
Crystal Cove is the Barbados all-inclusive resort where you can capture the magnificence of Caribbean evening sunset. You also get a variety of activities to make your holiday experience on Barbados platinum coast a memorable one… You can read guest reviews about Crystal Cove Barbados.
---
The One Bedroom Ocean View Suite at Crystal Cove Barbados
---
You can enjoy the sweeping ocean scenery from the comfort of your One Bedroom ocean view suite at Crystal Cove Barbados.
These well-appointed suites feature a bedroom with a separate living room or a loft suite with an upstairs bedroom.
Suite amenities include a king bed and a pull-out sofa bed, duvet bedding, and a gorgeous ocean view from a private balcony or patio. This suite can accommodate up to four adults or two adults and two children. Read guest reviews about the suites at Crystal Cove Barbados.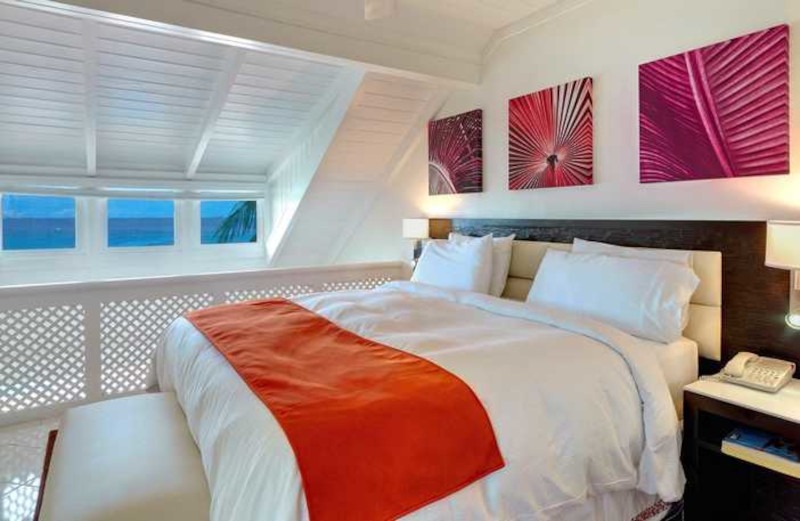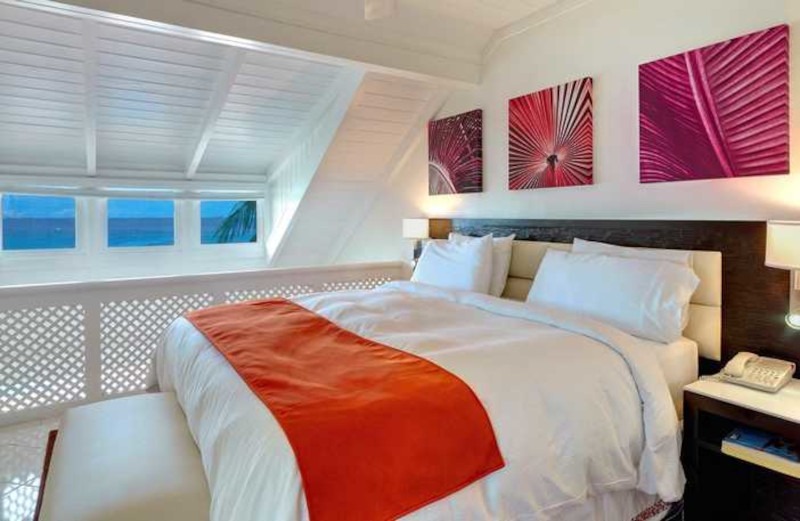 ---
CRYSTAL COVE BARBADOS POOL VIEW AND OCEAN VIEW ROOMS
---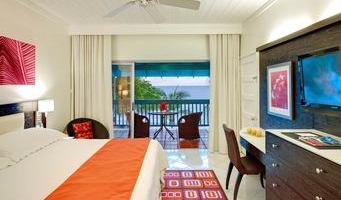 When you book the Ocean View room at Crystal Cove Barbados you can enjoy the magnificent beauty of the platinum West Coast from your well-appointed island retreat.
Guest rooms feature contemporary design inspired by the tropical colours of the island and a number of modern amenities for your comfort..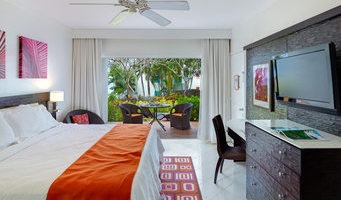 The pool view rooms at Crystal Cove Barbados Hotel feature Vibrant tropical colours and fresh, contemporary design that will definitely put you in an island state of mind.
Each pool view room feature island-inspired décor and modern conveniences for your comfort. Rooms include a king bed or two twin beds, duvet bedding, and newly remodeled bathrooms
---
AMENITIES AND ACTIVITIES AT CRYSTAL COVE BARBADOS
---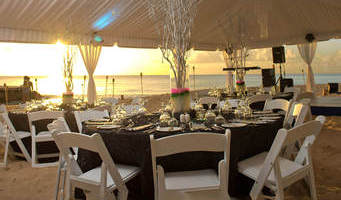 Crystal Cove Barbados offer a number of dining choice these include two in-house restaurants which serves breakfast, lunch and dinner and one in-house bar where guest can swim through a dramatic waterfall to stay cool while swimming in the pool.
So whether dining in the signature restaurant Reflections or the open-air restaurant Drifters Beach Bar located close to the gorgeous beach front.

The dining experience at Crystal Cove will be a satisfying one for everyone including the most demanding culinary aficionado. If on the other hand you would prefer to read what other guest to the popular Crystal Cove Barbados had to say about their stay.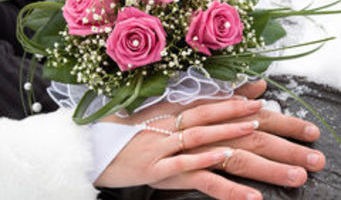 Idyllic climate, breathtaking scenery and experience wedding planners come together to create the perfect island wedding. The team at Crystal Cove Barbados will make your wedding dreams a reality.
The wedding packages are specially designed to meet all your wedding needs. So if you are thinking about sharing your special day on a sun drench paradise with lush gardens and a delightful beach this is the perfect vacation resort.

So bring your family and friends the west coast is the perfect place to be. Barbados Weddings take place in some of the most idyllic surroundings you can imagine… You and your guest are sure to have memories to last a life time
---
Book Your Stay At Crystal Cove Barbados
---
---
The Beach At Crystal Cove Barbados
---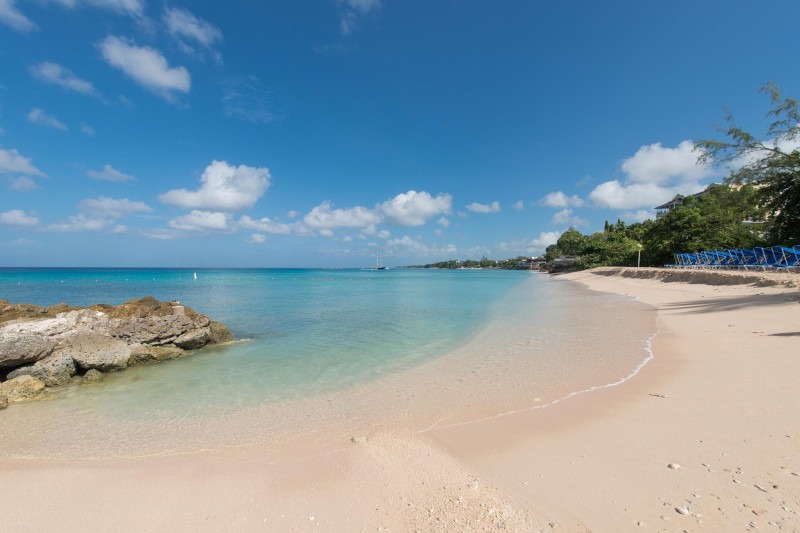 ---
Crystal Cove Barbados Area Map
---
---
Restaurants and Bars in Close Proximity to Crystal Cove Barbados
---
---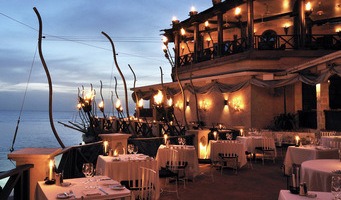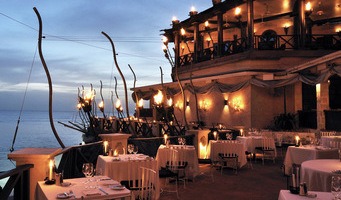 The Cliff Restaurant is one of the top restaurants in Barbados… Sitting on a cliff-top overlooking the shimmering turquoise waters of Barbados placid west coast. Learn more about the Cliff restaurant Barbados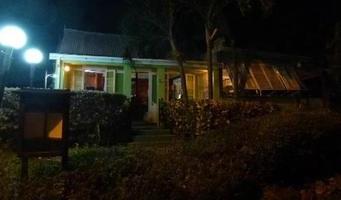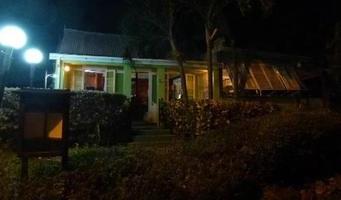 Cariba Restaurant and Bar is a delightful restaurant and bar nestle amidst tropical palms on one of the west coast quiet side streets. Learn more about Cariba restaurant Barbados.
---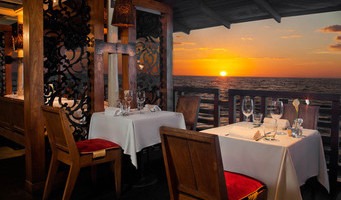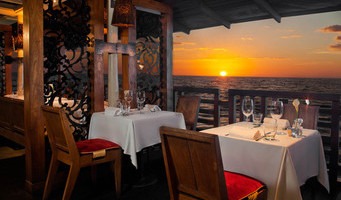 Daphne's Restaurant is a delightful restaurant that reflects the style of it's sister restaurant located in London. This tastefully decorated restaurant feature a menu inspired by the classic Italian style of eating and living. Learn more about Daphnes Barbados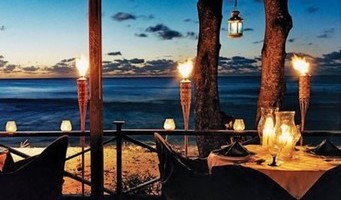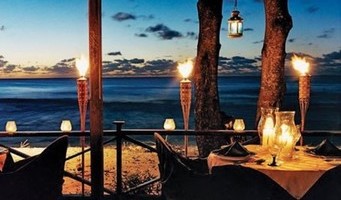 lL Tempio Italian Restaurant is located beachfront on Barbados "platinum" West Coast has earned a reputation of having the best Italian food on the island. Learn more about Il Tempio Italian Restaurant.
---
Other Hotel Close to Crystal Cove Barbados
---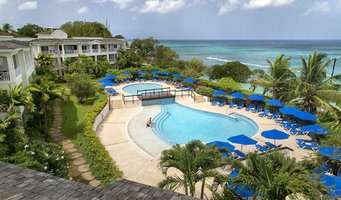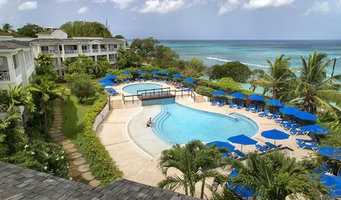 Beach View Barbados is conveniently located approximately 2 minutes from Crystal Cove Barbados
Learn more about Beach View Barbados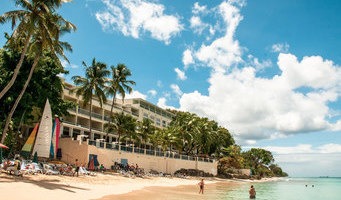 Waves Hotel and Spa Barbados is conveniently located approximately 2 minutes from Crystal Cove Barbados
Learn more about Waves Hotel and Spa Barbados