Beach View Barbados Hotel is a modern hotel set amidst five acres of beautifully manicured grounds on Barbados famed west coast. This hotel features spacious accommodations that are outfitted with modern kitchenettes. Beach View is the ideal get-a-way for guests who are seeking a home-away-from-home experience in an idyllic tropical paradise.
This family-operated hotel has several modern amenities like a spa, gym, and salon. In addition, Beach View Barbados sits just across the road from the spectacular turquoise waters of Payne's Bay beach. The hotel is also located 2 mins away from historic Holetown where you'll find plenty of bars and restaurants as well as the popular Lime Grove Mall.
The accommodation at Beach View Barbados comprises a selection of stylish rooms, suites and villas. All feature a modern kitchenette, living and dining area, and private terrace or balcony. You can read guest reviews about Beach View Barbados Hotel.
---
The Luxury Suite at Beach View Barbados Hotel
---
The Luxury suites at Beach View Barbados offer guests panoramic views of the Caribbean Sea. Read guest reviews about the suites at Beach View Barbados Hotel.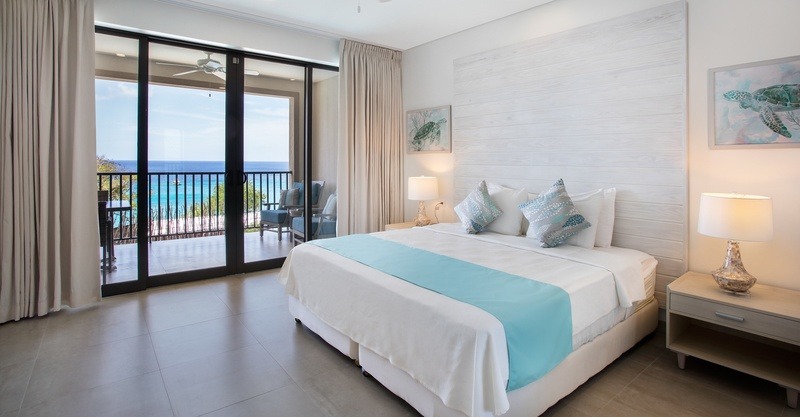 ---
BEACH VIEW BARBADOS HOTEL ROOM AND CLASSIC SUITES
---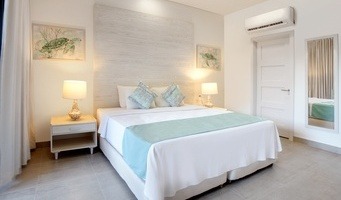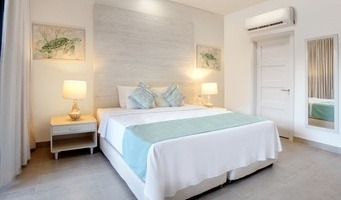 The beautifully furnished hotel rooms at Beach View are perfect for couples or solo travellers.
Decorated with the colours of the Caribbean these rooms are modern and light, they feature an ensuite bathroom, small kitchenette and a balcony or terrace.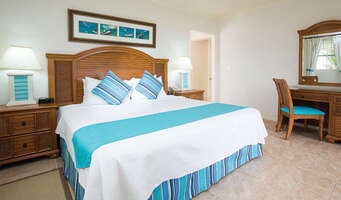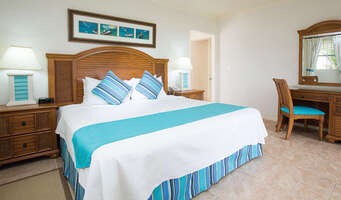 The classic suites at Beach View hotel are spacious and beautifully appointed with a Caribbean decor, providing all the comforts you can get in your home away from home.
They feature open plan living and dining areas that face the tropical gardens and beautiful Caribbean sea.
---
AMENITIES AND ACTIVITIES AT BEACH VIEW BARBADOS HOTEL
---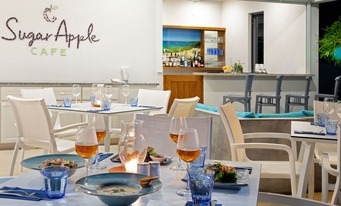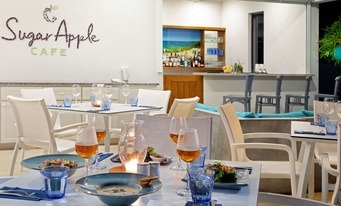 The The Sugar Apple Cafe at Beach View Barbados is a cozy little eatery located next to the hotels stunning infinity edge pool.
Guest are welcome to try the delightful offerings of tasty selection of fresh, locally sourced options for breakfast, lunch and dinner daily.
The menu changes weekly but expect favourites like chicken tikka masala, saag aloo, naan breads & more!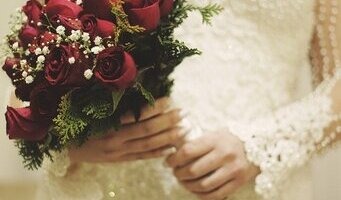 If you're planning an island wedding, then Beach View Barbados is the perfect place to tie the knot.
Like everything else at Beach View the hotel aim to make your special celebration as personalized and hassle free as possible.
So if you are thinking of sealing your love with an island wedding on a quiet beach, with crystal clear waters and white coral sands… Beach View is perfect for you.
---
BOOK YOUR STAY, OR READ REVIEWS AT BEACH VIEW BARBADOS
---
To book the best rates for your special Beach View Barbados holiday enter your information into the search box below. This special Booking engine will search all of the popular booking sites and bring back the best rates.
If on the other hand you would prefer to read what other guests of the popular Beach View hotel had to say about their stay. You may Click Here to read their reviews and recommendations on Booking.
---
Book Your Stay At Beach View Barbados
---
The Beach At Beach View Barbados Hotel
---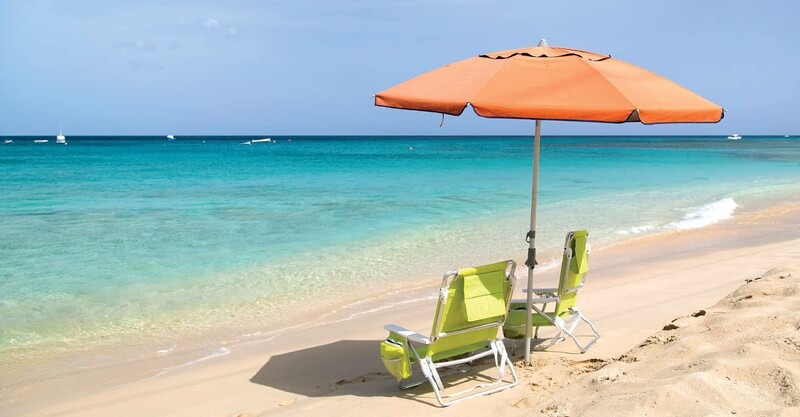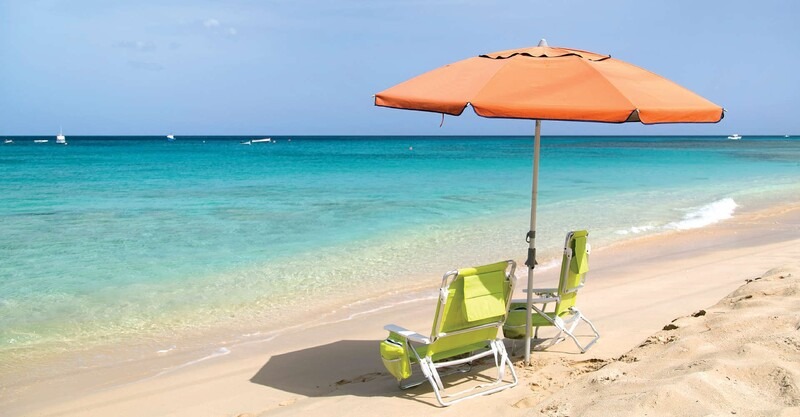 ---
Beach View Barbados Hotel Area Map
---
---
Restaurants and Bars in Close Proximity to Beach View Barbados Hotel
---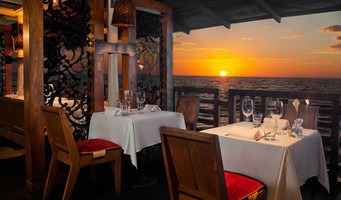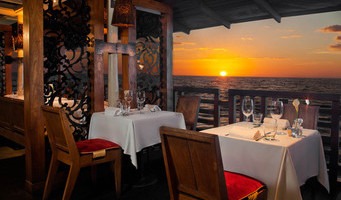 Daphne's Restaurant is a delightful restaurant that reflects the style of it's sister restaurant located in London. This tastefully decorated restaurant feature a menu inspired by the classic Italian style of eating and living. Learn more about Daphnes Barbados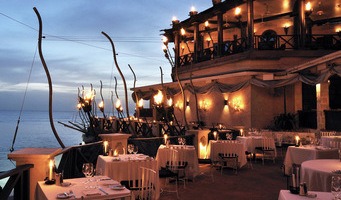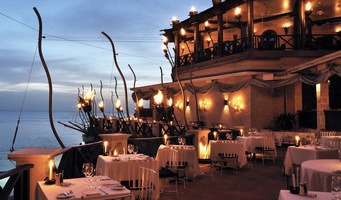 The Cliff Restaurant is one of the top restaurants in Barbados… Sitting on a cliff-top overlooking the shimmering turquoise waters of Barbados placid west coast. Learn more about the Cliff restaurant Barbados
---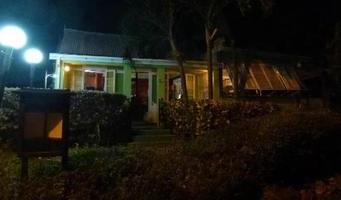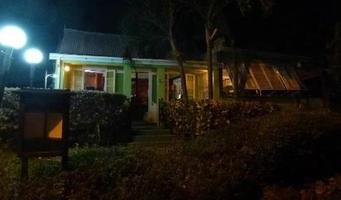 Cariba Restaurant and Bar is a delightful restaurant and bar nestle amidst tropical palms on one of the west coast quiet side streets. Learn more about Cariba restaurant Barbados.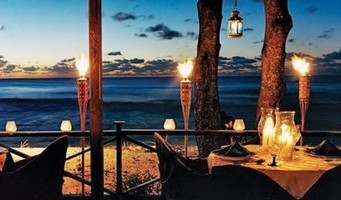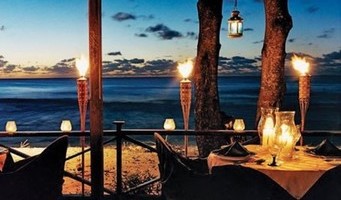 lL Tempio Italian Restaurant is located beachfront on Barbados "platinum" West Coast has earned a reputation of having the best Italian food on the island. Learn more about Il Tempio Italian Restaurant.
---
Other Hotels Close to Beach View Barbados
---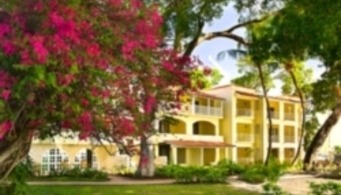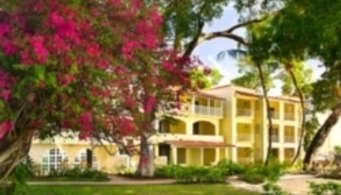 Tamarind Cove Hotel Barbados is conveniently located approximately 2 minutes from Beach View Barbados Hotel
Learn more about Tamarind Cove Hotel Barbados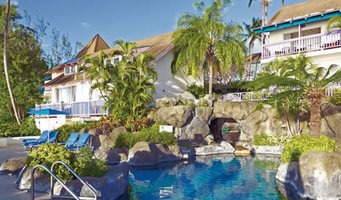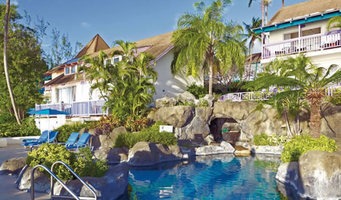 Crystal Cove Hotel Barbados is conveniently located approximately 2 minutes from Beach View Barbados Hotel
Learn more about Crystal Cove Hotel Barbados