The Accra Hotel Barbados is a 224-room Resort and Spa located on three and a half acres on Barbados' south coast, approximately 20 minutes from the Grantley Adams International Airport and 15 minutes from the island's historic capital Bridgetown.
Its location on Barbados' active south coast puts it in close proximity to lots of action which includes The Oistin's Friday Night Fish Fry and St. Lawrence Gap with all its nightlife. 
This four-star resort and spa are situated on one of the south coast's most spectacular white sandy beaches. The guest rooms come in three descriptions island view, pool view, and ocean view. All rooms feature modern facilities like air-conditioning, complimentary Internet access, an in-room safe, a fridge, a telephone, a coffee percolator, an iron and board, a shower and a hairdryer. You can read guest reviews about Accra Hotel Barbados.
---
---
The Pool View Room at Accra Hotel Barbados
---
The Pool View Rooms offer a relaxed ambience overlooking the pool and lush tropical gardens from its balcony. These rooms are furnished with 2 double beds, which can accommodate a maximum of 4 persons. Read guest reviews about the suites at Accra Hotel Barbados.
---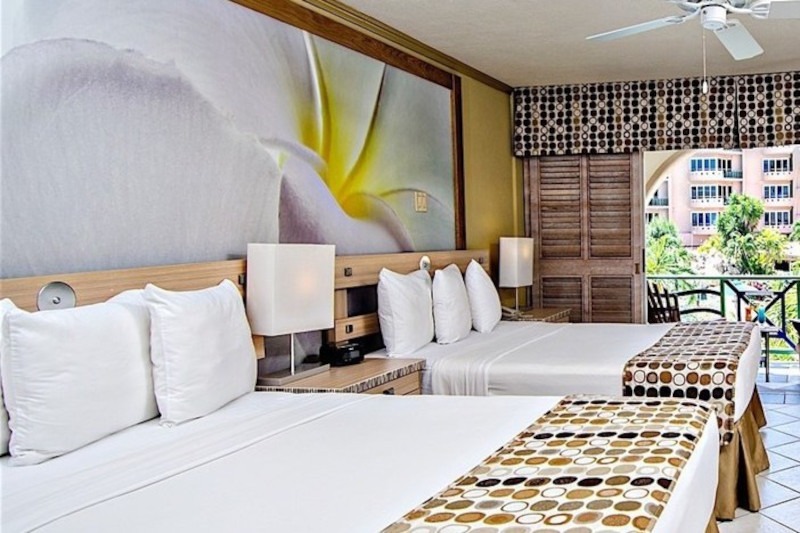 ---
Accra Hotel Barbados Frequently Asked Questions
---
---
ACCRA HOTEL BARBADOS ISLAND VIEW AND OCEAN VIEW ROOMS
---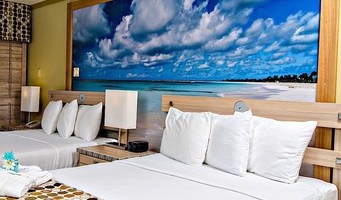 Rooms are equipped with a king-size bed or two (2) twin beds and can accommodate a maximum of three (3) persons…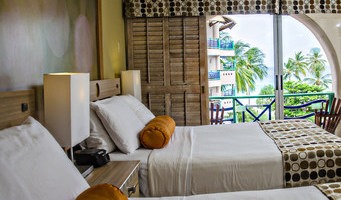 Rooms are equipped with a king-size bed or two (2) twin beds and can accommodate a maximum of three (3) persons…
---
AMENITIES AND ACTIVITIES AT ACCRA HOTEL BARBADOS
---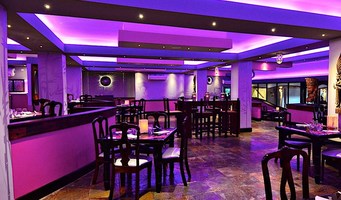 There are a number of dining options at the Accra hotel Barbados these include the Coco Patch Restaurant, Pacifika Kitchen, a modern restaurant, serving Chinese, Japanese, Thai and Indonesian cuisine and the Fig Tree snack bar which serves lunchtime snacks.
At the Coco Patch restaurant, you will be served Caribbean and international cuisine overlooking the glittering ocean. Pacifika Kitchen serves the most delectable array of appetizers and entrees you can imagine.
The indoor atmosphere here is nice you'll have a dining experience like no other. Dinner is served from 6:30 to 10:00 every day except Wednesday and Saturday.
The other dining opportunities at the Accra include the Sand Bar Lounge for evening cocktails and the Lagoon Bar for poolside drinks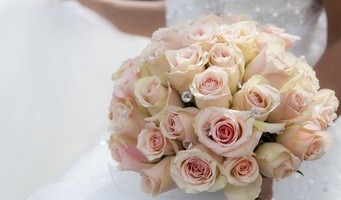 The perfect island wedding awaits you at the Accra Beach Hotel with a Barbados wedding package designed to meet all your needs.
So if you are thinking about saying you're I do's in a memorable tropical garden setting of Bougainvillea and Ginger lilies…
Or if you prefer that special day on a spectacular white sandy beach lapped by gentle waves… And lined with swaying palms in the background, this is the perfect place to be surrounded by friendly staff.
The Accra Hotel Barbados has lots of experience in hosting weddings, having hosted more than 200 weddings at the resort.
---
BOOK YOUR STAY, OR READ REVIEWS AT ACCRA HOTEL BARBADOS
---
To book the best rates for your special Accra Hotel Barbados holiday enter your information into the search box below. This special Booking engine will search all of the popular booking sites and bring back the best rates.
If on the other hand, you would prefer to read what other guests of the popular Accra Beach Hotel had to say about their stay. You may Click Here to read their reviews and recommendations on Booking.
---
Visit Accra Beach Barbados
---
The Accra hotel Barbados is located on the famous Rockley Beach also known as Accra beach. This picture-perfect beach is extremely popular with the locals, especially on weekends and public holidays, when people from all over the island travel to Accra Beach to picnic, body-surf and bathe in the calm waters.
The popularity of Accra Beach is enhanced not only by the number of restaurants and other amenities found in close proximity to the beach but by the friendly laid-back atmosphere. You may click Here to learn more about Accra Beach Barbados.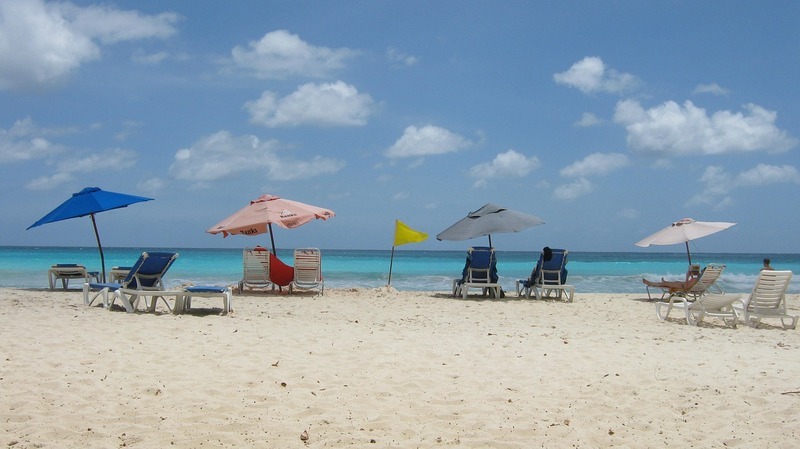 ---
Restaurants and Bars in Close Proximity to Accra Hotel Barbados
---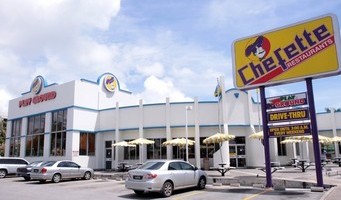 Chefette Restaurants have an extensive menu which includes boasted chicken, pizzas, Rotis made with genuine curry from India, burgers, ice creams and so much more. Learn more about Chefette Restaurants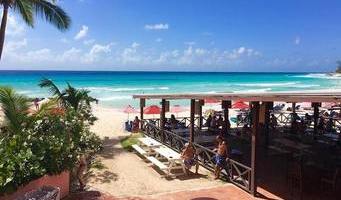 The Tiki beach bar is a casual bar and restaurant located on the water's edge on the beautiful and very popular Rockley Beach on Barbados' south coast. Learn more about the Tiki Bar
---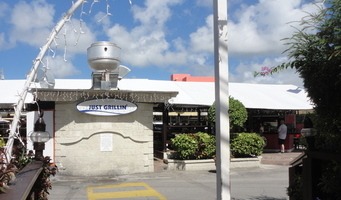 Just Grillin Restaurant Barbados is a relaxed open-air restaurant located in the Quayside Centre on Hasting main road a short distance away from the popular Accra Beach on Barbados' south coast. Learn more about Just Grillin Restaurant Barbados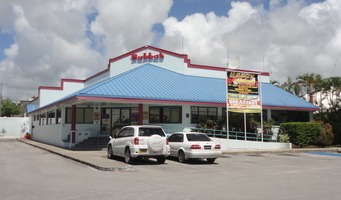 Bubbas Sports Bar and Restaurant is regarded as one of the finest sports bars and restaurants on the island. Located on the action pack south coast this restaurant offers an unbeatable combination of atmosphere and cuisine. Learn more about Bubbas Restaurant Barbados
---
Other Accommodation close to Accra Hotel Barbados
---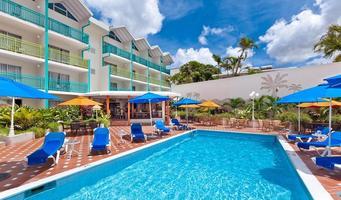 Blue Horizon Hotel Barbados is conveniently located approximately 1 minute from Accra Hotel Barbados.
Learn more about Blue Horizon Hotel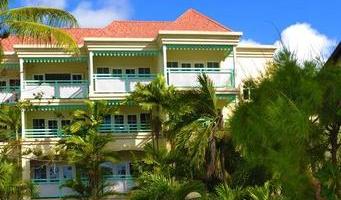 Blue Orchids Barbados is conveniently located approximately 2 minutes from Accra Hotel Barbados.
Learn more about Blue Orchids Barbados