The Blue Horizon Hotel Barbados is a quaint charming small hotel located across from the popular Rockley Beach on Barbados south coast. Brightly painted in exotic calypso colours the Blue Horizon is your typical Bajan hotel.
This 70 room hotel is conveniently located about 20 minutes from the Grantley Adams International Airport. 10 minutes to The Oistin's Friday Night Fish Fry, 5 minutes to St. Lawrence Gap with all its nightlife and 20 minutes to Bridgetown, with all its duty free shopping.
This is a good budget hotel with a wonderful ambiance which creates a laid-back atmosphere that's allows you to un-winded while on holiday. Its main amenities include a restaurants, on-site conference center, fresh water swimming pool and complimentary water sports. You can read guest reviews about Blue Horizon Hotel Barbados.
---
Blue Horizon Hotel Frequently Asked Questions
---
---
---
Blue Horizon Hotel Barbados Deluxe Room Suites
---
The deluxe one-bedroom suites are spacious elegantly appointed guest rooms offering guest a choice of views, ranging from garden, pool to partial ocean views. In addition there is a balcony or patio in a setting which features modern décor elements and the comforts of home.
This suite has separate bedrooms which include a king size bed a queen sofa bed in the sitting area. Other amenities include a 32-inch flat screen TV, fully equipped kitchens with cook tops, large refrigerators, and sets of crockery/glassware to serve four. Read guest reviews about the suites at Blue Horizon Hotel in Barbados.
---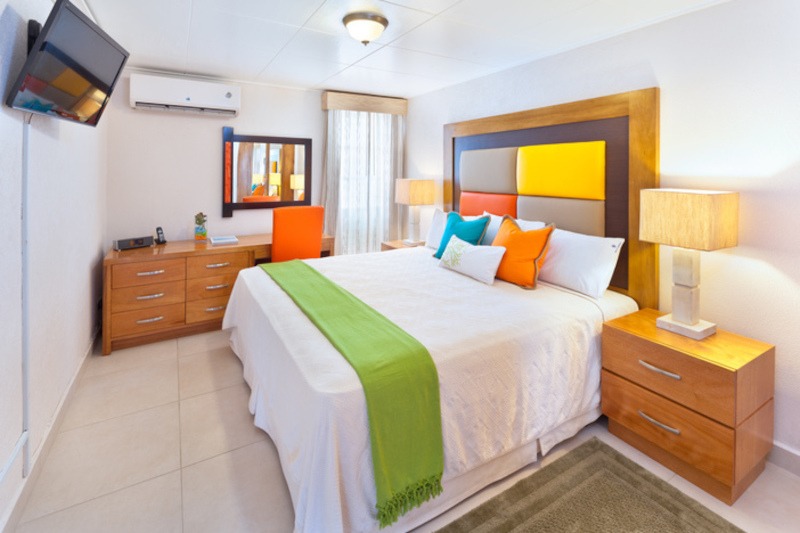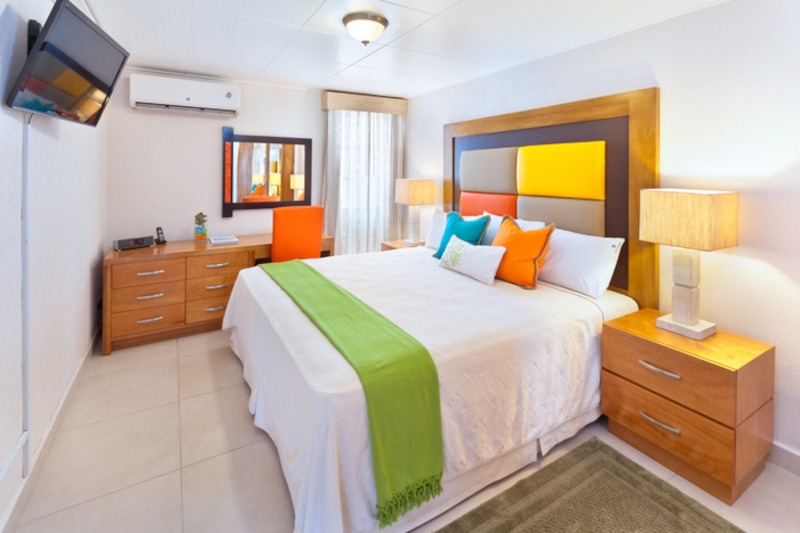 ---
BLUE HORIZON HOTEL BARBADOS SUPERIOR AND STANDARD ROOMS
---
---
AMENITIES AND ACTIVITIES AT BLUE HORIZON HOTEL BARBADOS
---
---
BOOK YOUR STAY, OR READ REVIEWS AT BLUE HORIZON BARBADOS
---
To book the best rates for your special Blue Horizon Hotel Barbados holiday enter your information into the search box below. This special Booking engine will search all of the popular booking sites and bring back the best rates.
If on the other hand you would prefer to read what other guest to the popular Blue Horizon Hotel had to say about their stay. You may Click Here to read their reviews and recommendations on Booking.
---
Book Your Stay At Blue Horizon Hotel Barbados
---
---
Accra Beach Barbados Is A Short Distance Away From Blue Horizon Hotel
---
The Blue Horizon hotel is located across the street from the popular Rockley Beach also known as Accra beach Barbados. This picture perfect beach is extremely popular with the locals, especially on weekends and public holidays, when people from all over the island travels to Accra Beach to picnic, body-surf and bathe in the calm waters.
The popularity of Accra Beach is enhance not only by the number restaurants and other amenities found in close proximity to the beach but by the friendly laid-back atmosphere. You may click Here to learn more about Accra Beach Barbados.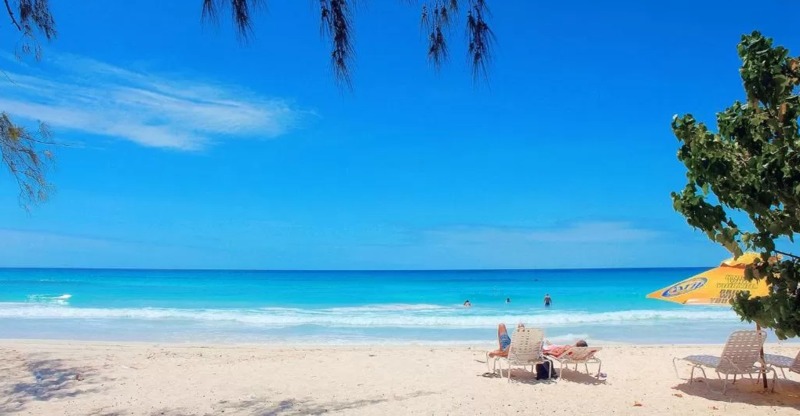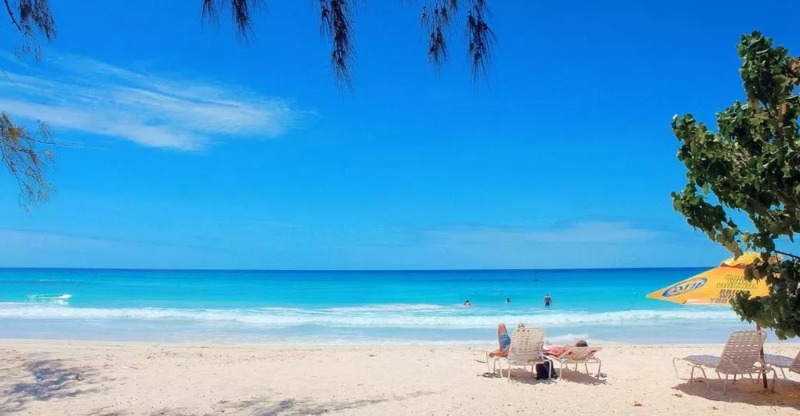 ---
Blue Horizon Hotel Barbados Area Map
---
Restaurants and Bars Close to Blue Horizon Hotel Barbados
---
---
---
Other Accommodation Close to Blue Horizon Hotel
---