The Coral Mist Hotel Barbados is an intimate island retreat located on the beautiful Worthing Beach on Barbados south coast. The hotel is located about 7 miles from the Grantley Adams International Airport. It is also situated within close proximity to The Oistin's Friday Night Fish Fry, 5 minutes from the popular St. Lawrence Gap with all its nightlife and five miles from the capital Bridgetown.
Coral Mist Hotel Barbados has 32 guest rooms with views of the spectacular Worthing beach with all of its beach activities from its private terraces. The hotel's amenities include beachfront restaurant, swimming pool, fitness center, water sports and golf at the Barbados Golf Club.
Other amenities include an activities desk which helps to arrange car rentals, island tours to various attractions. You can read guest reviews about Coral Mist Hotel Barbados.
---
---
Coral Mist Hotel Frequently Asked Questions
---
---
The Deluxe Studio Apartment at Coral Mist Hotel Barbados
---
The Deluxe Studio are airy spacious apartments that also overlook the white sandy beach and deep blue ocean. These rooms have private patio, fully equipped kitchen, Flat screen Television, Air conditioning, Two twin beds, Iron and Ironing board, hair dryer, telephone and clock radio and bathroom with shower. Read guest reviews about the suites at Coral Mist Hotel Barbados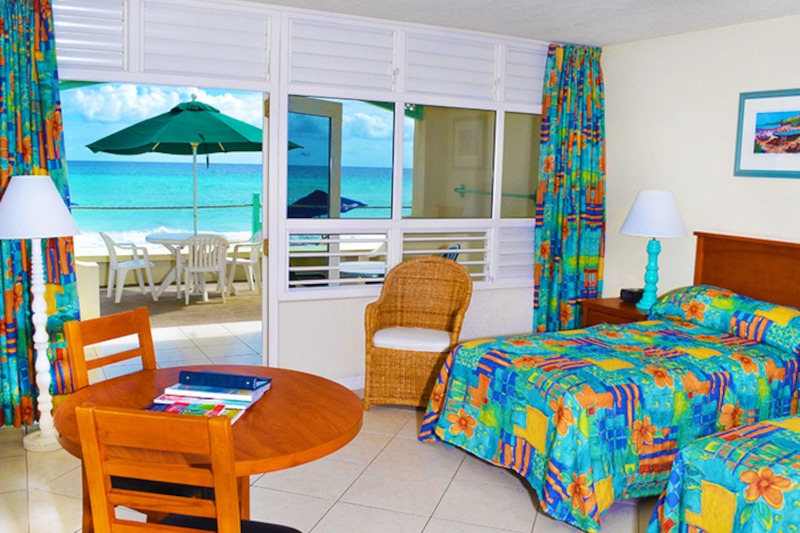 ---
CORAL MIST HOTEL BARBADOS ONE BEDROOM PENTHOUSE AND ONE BEDROOM SUITE
---
The Penthouse suite offers guest a breath taking view of the white sandy beach and ocean from the large patio design for relaxing and dining.
Other features of the penthouse are spacious air conditioned living room and a fully equipped kitchen.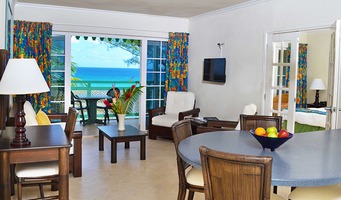 The one bed-room suites are tastefully furnished apartment with breath taking view of the white sandy beach and ocean.
They also feature a large patio for relaxing and dining, large fully equipped kitchen and a spacious Air Conditioned living room.
---
AMENITIES AND ACTIVITIES AT CORAL MIST HOTEL BARBADOS
---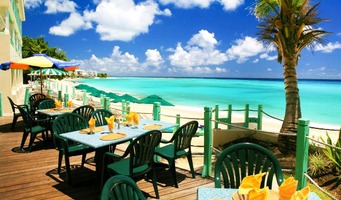 TG's Restaurant and Bar is the main restaurant at the Coral Mist, This beachfront restaurant is open daily for breakfast, lunch and dinner.
The atmosphere here is nice and relax with the shimmering spectacular water of the Caribbean Sea forming the back drop as you sample the delicious fare.
This is a great place to dine but guest staying at this intimate little hotel can dine out at a number of restaurants nearby. These include those a short distance away like Champers and the Lucky Horse Shoe.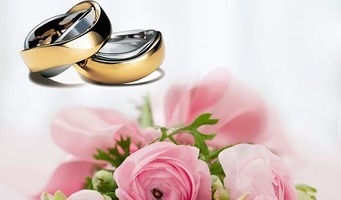 The wedding package available at the Coral Mist Hotel all design to make your special day an unforgettable and romantic experience…
So if you envision your Barbados wedding on a stunning white sand beach with a beautiful sunset or in a beautiful tropical garden.
Surrounded by your family and friends there is no better place than this idyllic paradise. Coral Mist Beach Hotel in Barbados where dreams become memories you'll cherish for a life time.
---
BOOK YOUR STAY, COMPARE RATES OR READ REVIEWS AT CORAL MIST HOTEL BARBADOS
---
To book the best rates for your special Coral Mist Beach Hotel holiday enter your information into the search box below. This special Booking engine will search all of the popular booking sites and bring back the best rates.
If on the other hand you would prefer to read what other guest to the popular Coral Mist Barbados had to say about their stay. You may Click Here to read their reviews and recommendations on Booking.
---
Visit The Beach At Coral Mist Hotel Barbados
---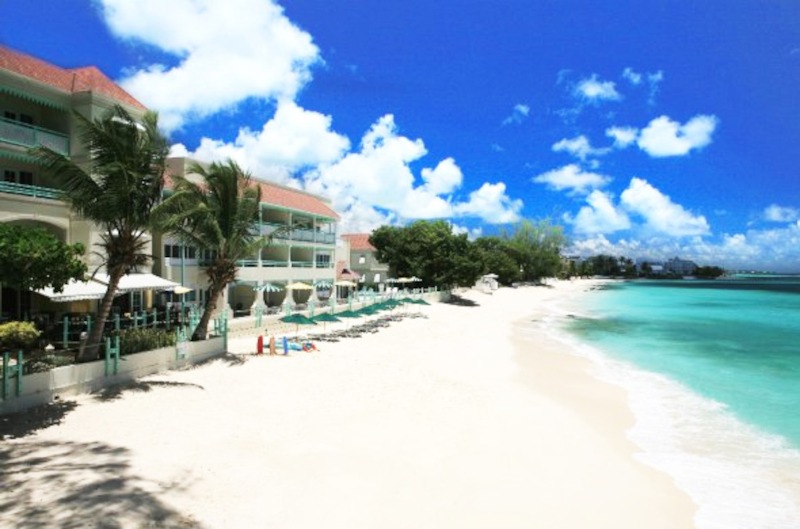 ---
Restaurants and Bars in Close Proximity to Coral Mist Hotel Barbados
---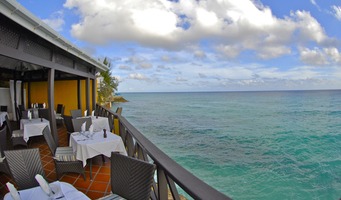 Champers Restaurant and Wine Bar is one of the leading restaurants on Barbados South coast. The restaurant possess a breathtaking cliff-top setting with an outdoor bar that overlooks the popular Accra beach. Learn more about Champers Barbados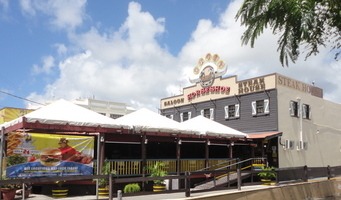 Lucky Horseshoe Saloon and Steakhouse is a casual American theme eatery, with a unique 24 hour menu. This menu feature breakfast, lunch and dinner served around the clock by pleasant friendly staff. Learn more about Lucky Horseshoe Saloon and Steak House
---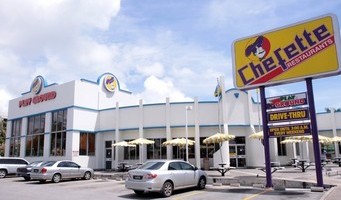 Chefette Restaurants have an extensive menu which include boasted chicken, pizzas, rotis made with genuine curry from India, burgers, ice creams and so much more. Learn more about Chefette Restaurants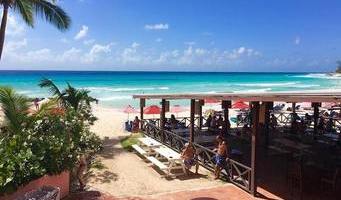 The Tiki beach bar is a casual bar and restaurant located on the water's edge on the beautiful and very popular Rockley Beach on Barbados' south coast. Learn more about The Tiki Beach Bar and Restaurant
---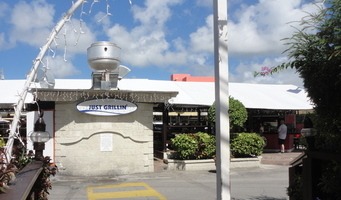 Just Grillin Restaurant Barbados is a relaxed open air restaurant located in the Quayside Centre on Hasting main road a short distance away from the popular Accra Beach on Barbados south coast. Learn more about Just Grillin Restaurant Barbados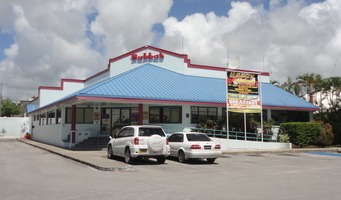 Bubbas Restaurant Barbados is regarded as one of the finest sports bars and restaurants on the island. Located on the action pack south coast this restaurant offers an unbeatable combination of atmosphere and cuisine. Learn more about Bubbas Restaurant Barbados
---
Other Accommodation Close to Coral Mist Hotel Barbados
---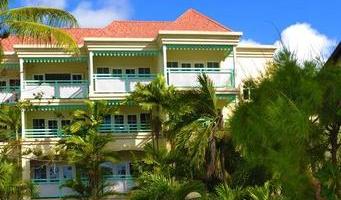 Blue Orchids Barbados is conveniently located next door to Coral Mist Hotel Barbados.
Learn more about Blue Orchids Barbados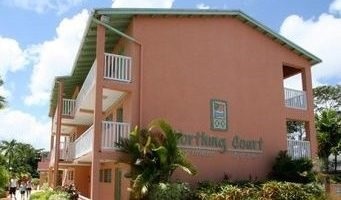 Worthing Court Apartment Hotel is conveniently located approximately 2 minutes from Coral Mist Hotel Barbados.
Learn more about Worthing Court Apartment Hotel