The Animal Flower Cave Barbados located at the extreme north of the island, is an amazing creation of the sea. The cave got its name from the Sea Anemones or sea worms that can be found there. This Barbados tourist attraction consists of a large cave with many chambers and natural pools.
This is the only accessible sea-cave. Discovered in the 1700's the Animal Flower Cave is the only accessible sea cave on the island. Since its discovery more than 300 years ago this spectacular product of nature has grown to be one of the top tourist attractions found in Barbados.
The animal Flower Cave Barbados opens to the sea this allows visitors to have spectacular views of the ocean but the real thrill when visiting the cave on calm days can is the ability to take a swim in the natural pool.
---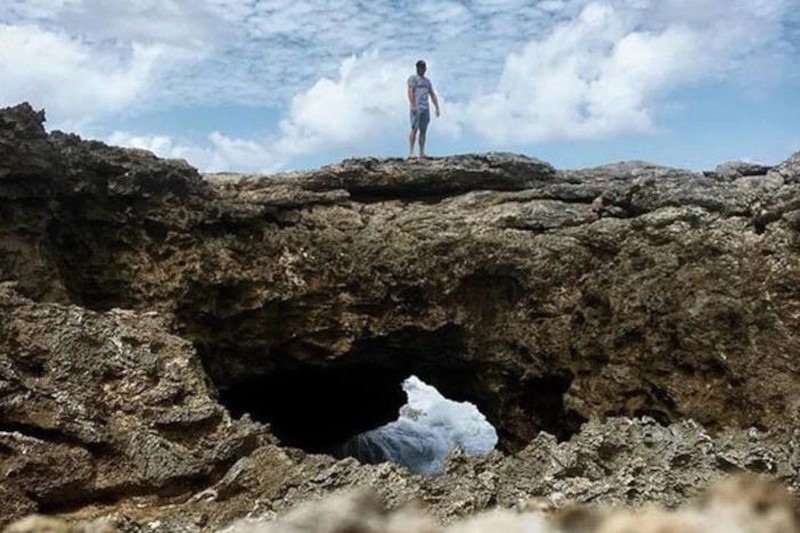 ---
---
---
Must See Features At The Animal Flower Cave Barbados
A tour of the Animal flower Cave will expose you to one of the most intriguing and spectacular places the island has to offer. You'll explore this fascinating natural phenomenon with the help of knowledge tour guides.
On the floor of the Cave you will find the swimming pool, this is in a chamber all by itself. The water here is totally transparent and absolutely still. A cursory glance at the water here does not reveal its depth it may look deceptively shallow.
At certain times of the year and in bad weather the caverns become filled with water and the entrance acts like a giant blowhole.
---
---
Tour The Animal Flower Cave Barbados
---
If you would like the opportunity to swim in the natural rock pools in the cave , then this is the tour that I recommend for you. This three-hour tour gives you the opportunity to take a look at the stunning views of the Atlantic Ocean through the cave openings.
7-hour tour around the island of Barbados
Learn about the history of the island from the local guide
Traditional Barbadian lunch
Get picked up and dropped off at your hotel
Unlimited drinks
Visit Harrison's Cave, Cherry Tree Hill, and Animal Flower Cave
Visit North Point and see the Atlantic surf crash into the surrounding cliff
---
Other Attractions Near The Animal Flower Cave Barbados
---
In Barbados you are never far away from an amazing attraction. Other popular attractions and things to see and do close to The Animal Flower Cave Barbados are the Morgan Lewis Mill and St Nicholas Abbey.
---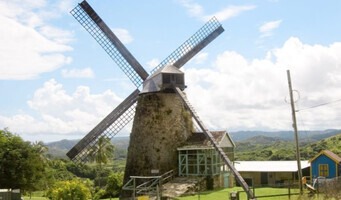 Morgan Lewis Mill was originally built in the 18th century to grind the sugar cane during harvest time. It was one of the many mills dotting the landscape of Barbados during that early era when sugar was king.
Learn more about Morgan Lewis mill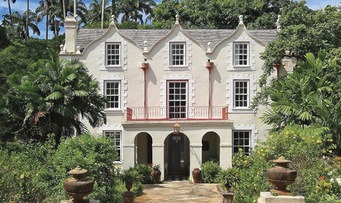 St. Nicholas Abbey is one of the majestic great houses of Barbados it has been well preserve for the past 350 years. This 17th century house is perhaps the last such house anywhere in the world.
Learn more about St. Nicholas Abbey
---
Hotels Close to The Animal Flower Cave Barbados
---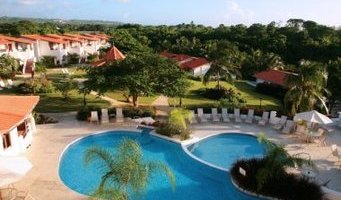 The Sugar Cane Club Barbados is located about 1 minute from the Animal Flower Cave Barbados. Learn more about The Sugar Cane Club Barbados
The Little Good Harbour Barbados is located about 1 minute from the Animal Flower Cave Barbados. Learn more about The Little Good Harbour Barbados
---