St Nicholas Abbey Barbados is an amazing Jacobean plantation great house tucked away in an area of enchanting natural beauty in northern Barbados. There is nothing to get your Barbados holiday going like a visit to this national treasure.
The grounds of St Nicholas Abbey comprise over 400 acres of sugar cane fields, tropical gullies, mahogany forests and lush gardens. You wouldn't believe it, the buildings are over three centuries old! And feature elegant curvilinear gables, cornerstone chimneys and fireplaces.
You'll be treated to guided tours of the mansion, where you'll come face to face with the meticulous work that has gone into creating this 17th-century masterpiece. You'll also come across a wealth of furnishings from this early era, including antiques and artefacts spanning the home's 350-year history.
---
St. Nicholas Abbey Frequently Asked Questions
---
---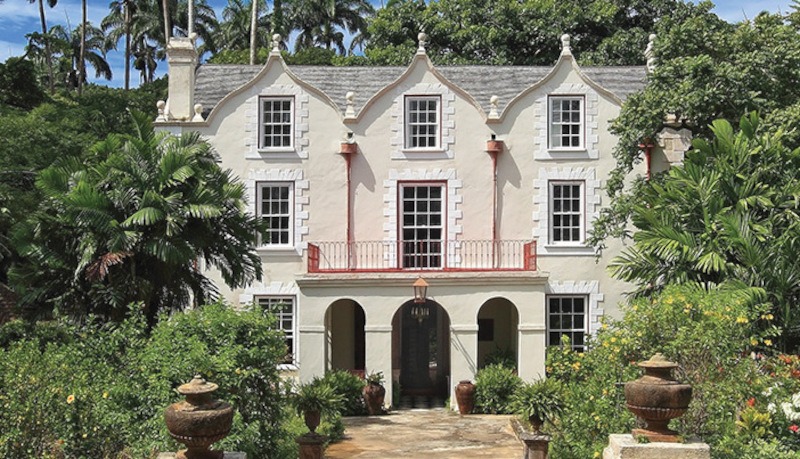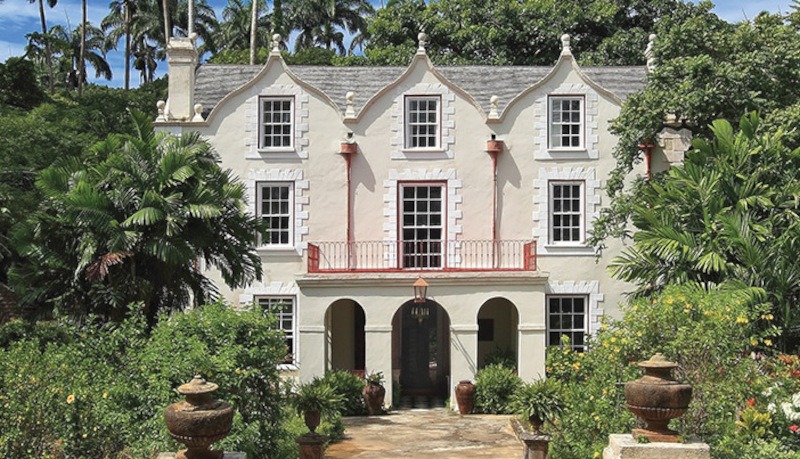 ---
It's a real living museum that is so steep in history… you can almost feel the past as you tour the main house and lush gardens. But what makes St. Nicholas Abbey Barbados even more stunning is the fact it is one of just three remaining 17th-century mansions in the Western Hemisphere.
If you think the architecture and the furnishings are amazing wait until your tour takes you to the rum distillery… On this part of the tour, you can view a recently restored 1890 steam mill grinding sugar cane in the old syrup factory. You wouldn't believe it this old mill had not been operational in the syrup factory since 1947, it truly is amazing.
And the best part is you get to join the many thousands who get to taste St. Nicholas' Abbey special age blends of rum in the plantation bond, where the spirit is hand-bottle and sold… You can even buy some of this aged rum and take it home with you… By the way, custom engraving is available if you wish to create a wonderful gift or souvenir for that special someone.
---
St Nicholas Abbey Barbados Highlights
---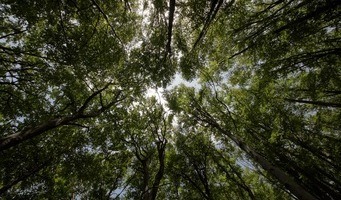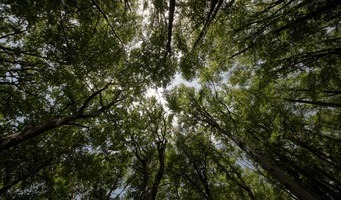 The grounds of St Nicholas Abbey comprise a number of lush gullies filled with giant Mahogany trees, majestic cabbage palms, ancient silk cotton and a wealth of other flora and fauna.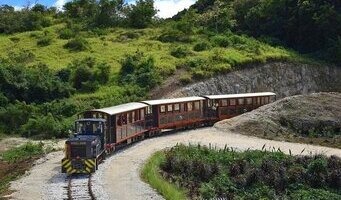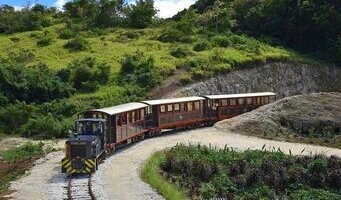 This is an authentic heritage steam experience for those passengers who want the thrill of a Victorian-era travel experience within the tropical setting of this heritage plantation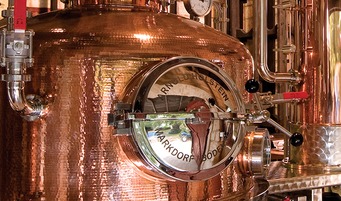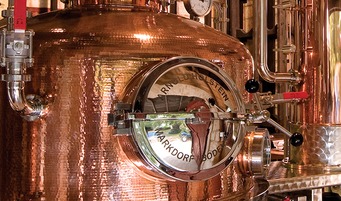 Explore St Nicholas Abbey distillery where a purpose build combination pot still and distillation column, produces ethyl alcohol at 92% or 184 proof, diluted to 65% for ageing.
---
Tour St. Nicholas Abbey Barbados
---
If you want to take a step back into a bygone era of Barbados' sugar and rum production, then this is the tour I recommend for you. This three-hour tour gives you a sneak into life on a 17th-century sugar plantation. Here is what you'll get…
3-hour tour to St Nicholas Abbey Barbados
Explore one of Barbados' oldest and grandest sugar estates
Tour the Jacobean great house with a knowledgeable abbey guide
See 17th- and 18th-century antiques, and take a stroll around the plantation's tropical grounds
Receive a glass of rum punch, and enjoy a light lunch at the abbey's Terrace Cafe
Round-trip hotel transport included
---
Other Attractions Near St Nicholas Abbey
---
In Barbados, you are never far away from an amazing attraction. Other popular attractions and things to see and do close to St Nicholas Abbey Barbados are the Morgan Lewis Mill and the Barbados Wildlife Reserve
---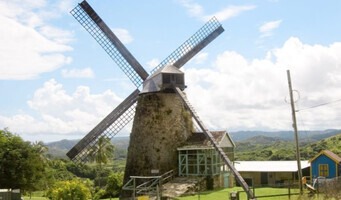 Morgan Lewis Mill was originally built in the 18th century to grind sugar cane during harvest time. It was one of the many mills dotting the landscape of Barbados during that early era when sugar was king.
Learn more about Morgan Lewis Mill Barbados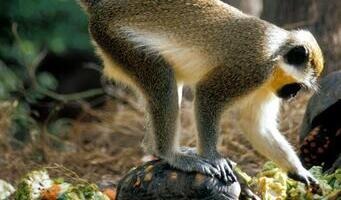 The Barbados Wildlife Reserve is the perfect place to observe the Barbados Green Monkeys and a host of other animals in their natural environment.
Learn more about the Barbados Wildlife Reserve
---
Hotels Close To St. Nicholas Abbey
---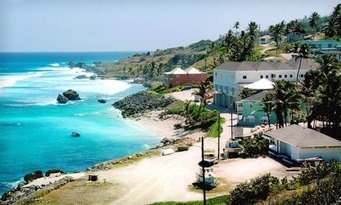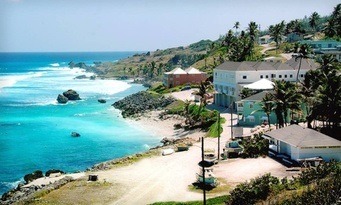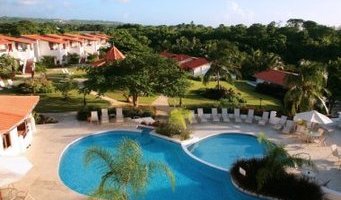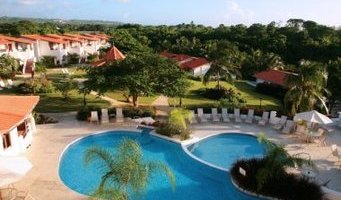 The Atlantis Hotel Barbados is nestled amidst the rugged beauty of Barbados' eastern coastline. Is located 26 minutes away from St. Nicholas Abbey  Read more about The Atlantis Hotel
Sugar Cane Club Spa and Hotel feature a superb panoramic view. It is located 10 minutes away from St. Nicholas Abbey. Read more about Sugar Cane Club Barbados
---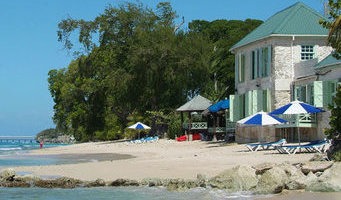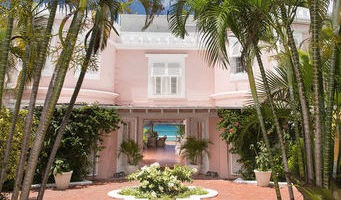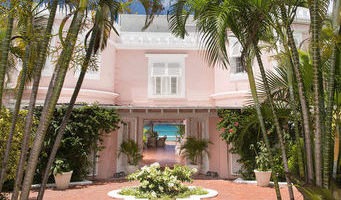 Little Good Harbour is a charming small hotel on Barbados' tranquil West Coast. Is located 12 minutes from St. Nicholas Abbey. Read more about Little Good Harbour Barbados
Cobblers Cove is a charming spacious beachfront hotel located approximately 13 minutes from St. Nicholas Abbey. Read more about Cobblers Cove Barbados