The Lucky Horseshoe Saloon and Steakhouse is an easy-going American-style restaurant with its two locations at Worthing and Warrens. This eatery offers diners a unique 24-hour menu serving Breakfast, lunch, and dinner around the clock. In addition, there is also a super value kids menu or the popular kids eat free special for children ten years and under.
The Lucky Horseshoe Saloon and Steakhouse is also well known for its cable TV, featuring live sports and slot machines. There is also a lunchtime express menu served from 12:00 noon to 2:00 pm Monday to Friday. The Lucky Horseshoe really is the perfect place to indulge yourself with the mouth-watering appetisers, steak, chicken, fish, pork, ribs or burgers cooked to perfection the Lucky Horseshoe special way.
All of this takes place in a wonderful environment surrounded by friendly staff and a delightful mid-western decor that creates a unique dining experience you'll love.
---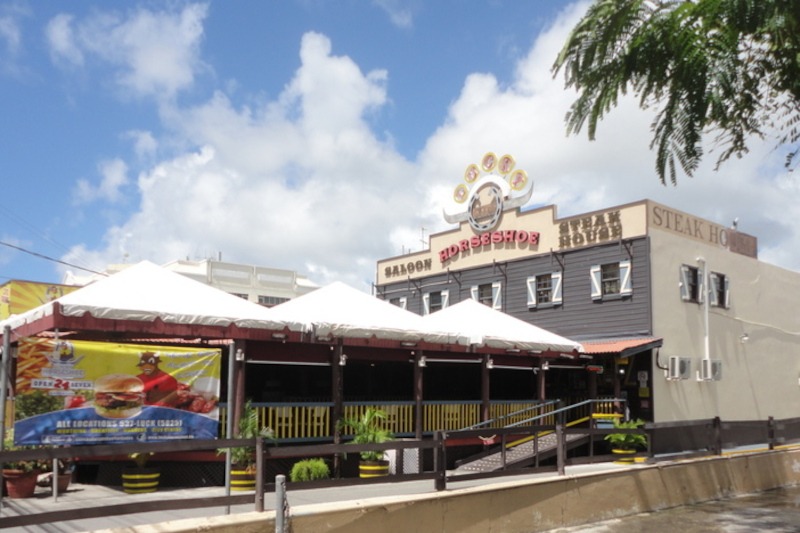 ---
---
About Lucky Horseshoe Saloon and Steakhouse Barbados
---
Bubbas Restaurant Barbados is located on Hasting main road a short distance away from the popular Accra Beach Hotel and Spa. Dining takes place in modern fully air-conditioned facilities, divided into two levels the lower and upper levels.
Special features include 10ft screens and 12 additional TVs conveniently positioned so that patrons can catch all the sporting action. You'll enjoy the relaxed atmosphere and the friendly pleasant staff who provide a very professional service to everyone.
This delightful restaurant is open for both lunch and dinner from 11:30 am to 11:00 pm Monday to Thursday and from 11 am to 1am Friday and Saturday.
---
Lucky Horseshoe Saloon and Steakhouse Sample Menu
---
Please NB: This is a sample menu, items on the menu may change.
Breakfast
Breakfast On The Go – Tuscon, Arizona (a warm tortilla stuffed with bacon, tomatoes, peppers, onions, tomato salsa, scramble eggs and cheese)
Homesteader (bacon, sausage, two eggs any style, baked beans, hash browns, toast and preserves
Appetisers
Hot Flashes (deep fried jalapeno peppers stuff with cream cheese)
Chicken Wings (with a blue cheese dip and your choice of buffalo hot, mild or barbecue sauce
Main Dishes
Blackened Snapper (fillet of red snapper covered with an authentic Louisiana spice rub, served with rice)
Spicy Fajitas (a sizzling iron plate of spicy onions and peppers with warm flour tortilla shells, fresh-cut tomato salsa and sour cream)
Pork Ribs (marinated pork ribs slowly cooked and finished with whisky river barbecue sauce, served with rice)
The Big Apple (a 20oz center cut strip loin grilled to your liking
Salads Sandwiches and Burgers
Caesar Salad
Quesadilla
Red Hot Chicken Sandwich
The Volcano Burger
---
Please NB: This is a sample menu, items on the menu may change.
---
Hotels Close To Lucky Horseshoe Saloon and Steakhouse Barbados
---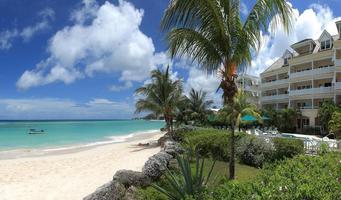 Coral Sands Beach Hotel is located a short walk from Lucky Horseshoe Saloon and Steakhouse. Learn more about Coral Sands Beach Resort Barbados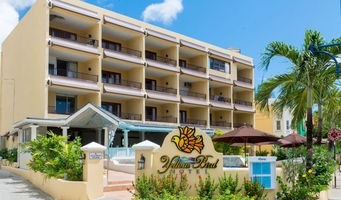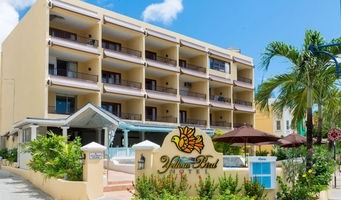 Yellow Bird Hotel is located about 1 minute from Lucky Horseshoe Saloon and Steakhouse. Learn more about Yellow Bird Hotel Barbados
---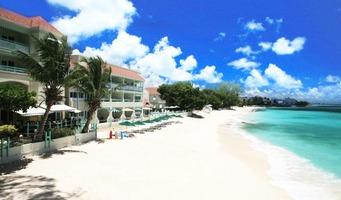 Coral Mist is a small hotel located about 1 minute away from Lucky Horseshoe Saloon and Steakhouse. Learn more about Coral Mist Hotel Barbados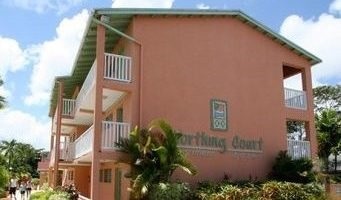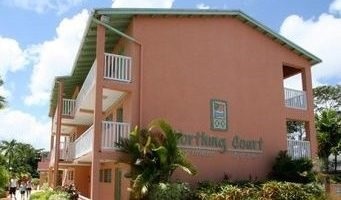 Worthing Court is conveniently located a short walk from Lucky Horseshoe Saloon and Steakhouse. Learn more about Worthing Court Apartment Hotel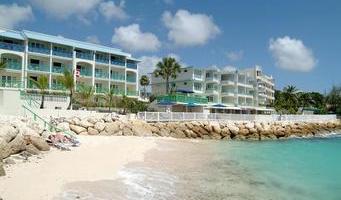 Rostrevor Hotel is conveniently located 2 minutes from Lucky Horseshoe Saloon and Steakhouse. Learn more about Rostrevor Hotel Barbados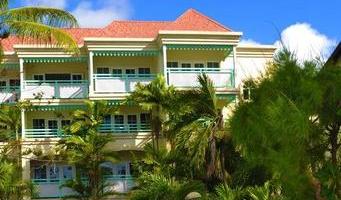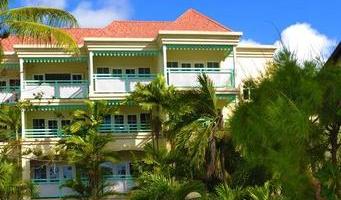 Blue Orchid is a small hotel located about 1 minute away from Lucky Horseshoe Saloon and Steakhouse. Learn more about Blue Orchids Barbados
---
Restaurants In Close Proximity to Lucky Horseshoe Saloon and Steakhouse
---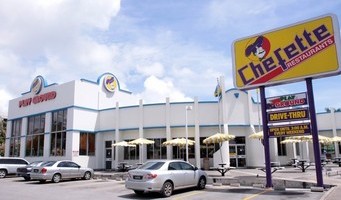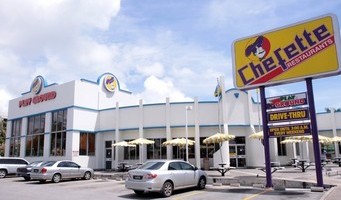 Chefette Restaurants have an extensive menu that includes boasted chicken, pizzas, Rotis made with authentic curry from India, burgers, ice creams and so much more. Learn more about Chefette Restaurant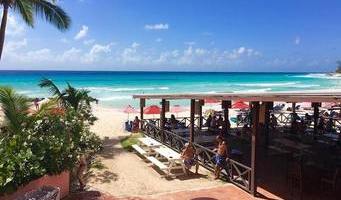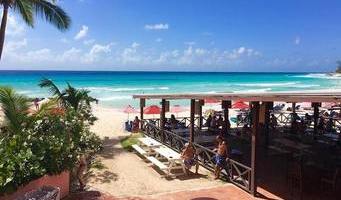 The Tiki beach bar is a casual bar and restaurant located on the water's edge on the beautiful and very popular Rockley Beach on Barbados' south coast. Learn more about The Tiki beach bar
---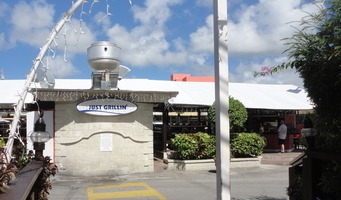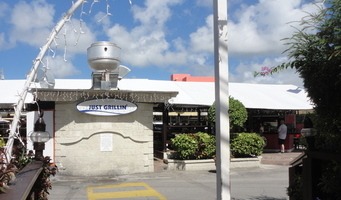 Just Grillin Restaurant Barbados is a relaxed open-air restaurant located in the Quayside Centre on Hasting main road a short distance away from the popular Accra Beach on Barbados south coast. Learn more about Just Grillin Restaurant Barbados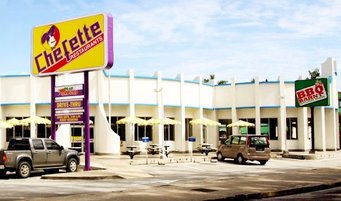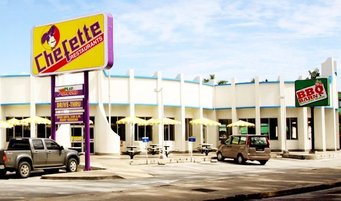 Chefette's Barbecue Barn and Salad Bar fire grill specialties include Barbadian, Caribbean, International, and American cuisine. Learn more about Barbecue Barn and Salad Bar
---