The Barbados Golf Club located at Durants on the island's rapidly developing south coast has been tag as great greens, great atmosphere. At Durants you'll find Barbados first public 18 hole championship golf course. This modern facility has been develop to enhance Barbados golf at the local level.
This course reopened in 2000 after being redesigned by architect Ron Kirby. It features an 18-hole link-style 6,705 yard par 72 golf course. The character of this course is built around gently rolling hills with mature Casuarinas trees, which opens onto wide open fairways.
You'll also find two intriguing returning nines which finish into an expansive and unique triple green that wraps seamlessly around a lake.
---
Barbados Golf Club Hotel Partners
---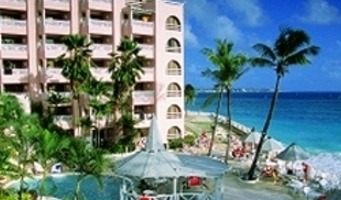 Barbados Beach Club located on the south coast is an all-inclusive resort with an exceptional range of facilities. Its close proximity to the Grantley Adams International Airport adds to its popularity.
Learn About golf at Barbados Beach Club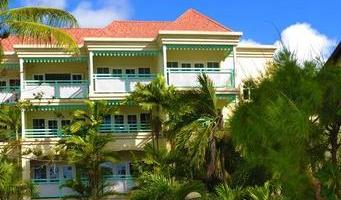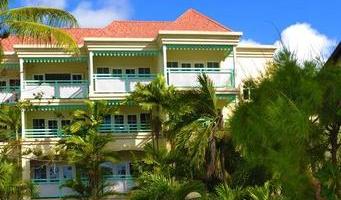 Blue Orchids Beach Hotel is set amidst lush tropical gardens over looking the beach… this hotel offers beautifully furnished studios, one bedroom and two bedrooms apartments and one bedroom suites.
---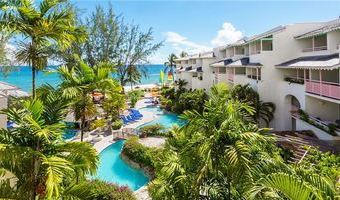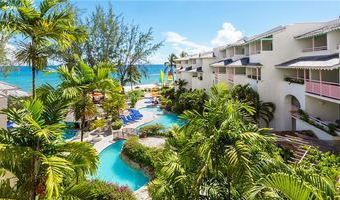 Bougainvillea Beach Resort is an elegant oceanfront all-suite resort with 138 spacious suites… it sits on one of the island's most spectacular beaches a short distance from Oistins.
Coral Mist Beach Hotel is a beachfront hotel, which features a selection of beautifully furnished studios, one bedroom, penthouses and suites.
---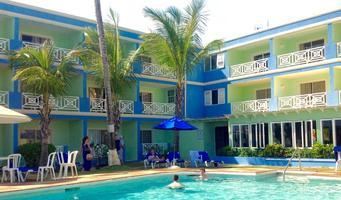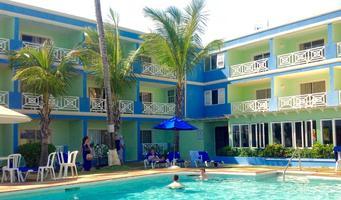 Dover Beach Hotel is characterized by warmth, peace and tranquility… it's located at the quiet end of the active St. Lawrence Gap, known for its lively nightlife.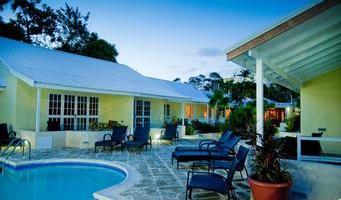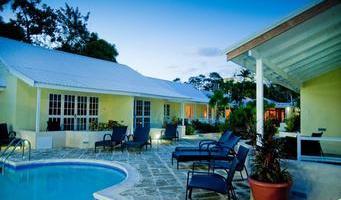 Island Inn Hotel is quaint all-inclusive hotel, which is part of the historic Garrison area.
It is Located on the outskirts of the city of Bridgetown just a short walk from the lovely Carlisle Bay beach.
---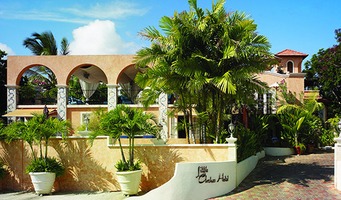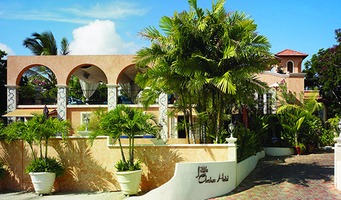 Little Arches Hotel is boutique hotel nestled away on the south coast of the island just steps from a pristine, secluded white-sand beach. This hotel offers luxury accommodation, rooftop swimming pool,
Learn More About golf packages Little arches Hotel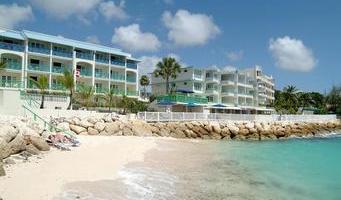 Rostrevor Apartment Hotel is one of Barbados intimate hotels, located on a beautiful beach in St.Lawrence Gap… Rostrevor is close to the action spot in the Gap with exciting nightclubs and fine dining.
---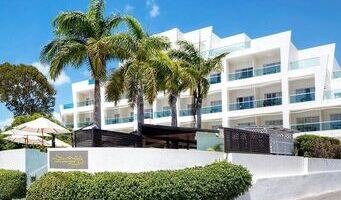 South Beach Resort is perfect for families, honeymooners and business travelers. You'll find this all-suite resort located on the south coast of Barbados directly opposite the very popular Accra Beach.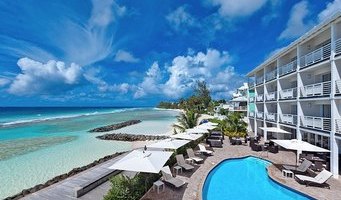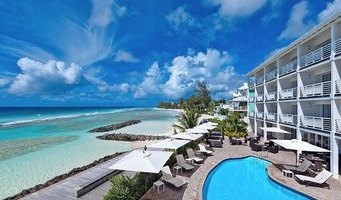 The Soco Hotel is a small all inclusive boutique hotel located on the south coast of Barbados, a short distance from the Garrison Historic Area.
---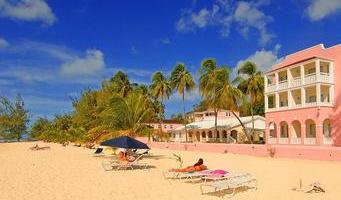 Southern Palms Beach Club is delightful beachfront hotel set in gracious grounds spanning 1000ft of one of Barbados spectacular beaches… And at the heart of the action in St. Lawrence Gap.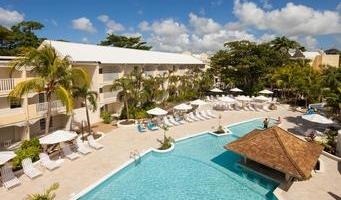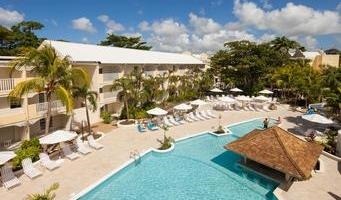 Sugar Bay Barbados is a new all-inclusive resort located on the beautiful Drill Hall Beach, and 2 minutes away from the historic Garrison,
---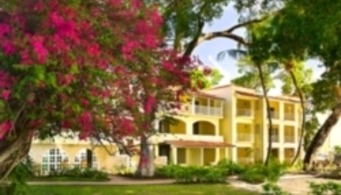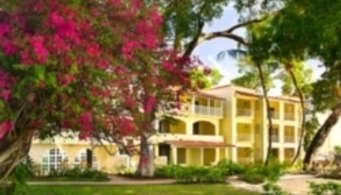 Tamarind Cove Hotel stylish ambience and beautiful setting make it the perfect get-a-way on the west coast of Barbados.
This property, offers all the services and amenities of a luxury hotel.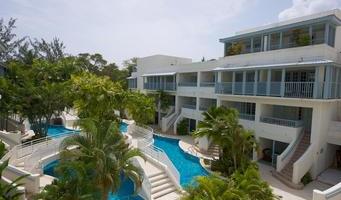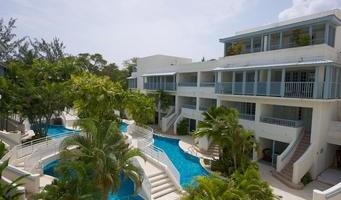 The Savannah hotel Barbados is a unique blend of the traditional and the modern… this beachfront hotel offers luxurious rooms and modern facilities in a property that is over two hundred years old.
---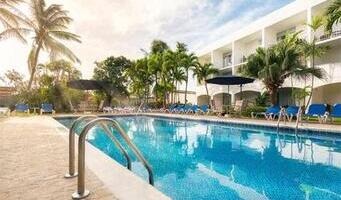 Time Out Hotel Barbados is Located in the heart of the St. Lawrence Gap entertainment area. Just across the street is the lovely Dover Beach where you can engage in a number of water sports activities.
Learn about golf packages at Time Out Hotel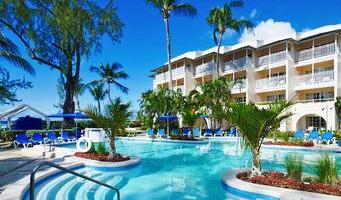 Turtle Beach Resort Barbados is a elegant 4 star all-inclusive resort located away from the action in St. Lawrence Gap… This resort offers spacious accommodations and water sports… all from an amazing beachfront location.
---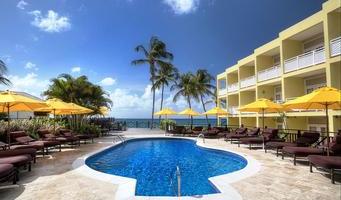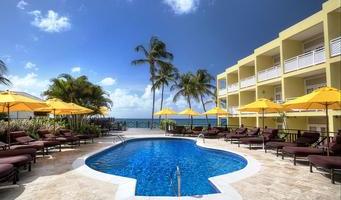 Sea Breeze Hotel Barbados is a 78 room property located on 2.5 acres of secluded lush tropical gardens wash by the pristine waters of the Caribbean Sea.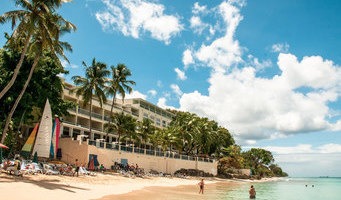 Waves is a 4 Star boutique hotel located on the famous west coast of Barbados this All Inclusive beach resort offers all the luxury and pampering services that makes the perfect holiday.
---
Barbados Golf Club Membership Packages
---
Barbados Golf Club has a number of membership packages. There great value for money… the packages below are in Barbados dollars.
Barbados Golf Club Single Full Membership: – Guarantees unlimited golf and a full list of benefits. Shareholder BDS $6000.00, non-shareholder BDS $6,650.00
Barbados Golf Club Family Membership: – Unlimited play for husband, wife and all juniors, Shareholder $11,450 Non Shareholder $12,560
Barbados Golf Club Corporate Membership: – Corporations wishing to join three (3) or more members will receive a 25% discount on the third and subsequent memberships thereafter. includes 6 complimentary 18 hole guest playing cards . Shareholder $16,500, Non Shareholder $18,288
(One shareholder only) $17,638
(Two shareholders only) $16,988
Barbados Golf Club Beginners Membership: – This is a structured training programme that is delivered over the period of one year. A series of 10 lessons is given with the Pro 6 months' weekday off-peak play, followed by, unlimited golf in the final quarter of the year. BDS $3,600.00
Barbados Golf Club Off Peak Membership: – This class of membership permits play on Monday to Friday only, and play is restricted to available tee times between 7:00 – 11:00 and after 3:00 pm. BDS $3,404.00
Barbados Golf Club Membership with Golf Cart: – All classes of membership may purchase cart membership which entitles them to personal unlimited carts usage, but does not include or permit any other rider to have free use of the cart. BDS$2,560.00
All fees at The Barbados Golf Club are quoted in Barbados dollars (US$1 = BDS$2) and are VAT-inclusive and subject to change.