Mama Mia Restaurant Barbados is an Italian Deli and Pizzeria. It is one of the favourite dining spots on the island's active South Coast. Describe it as the greatest place to feel at home! guests are captivated by the mixed aromas coming from this delightful restaurant… which features authentic Italian pizza from its deck oven.
Visit Mama Mia's restaurant Barbados where the aroma of freshly brewed coffee greets you… and from the grill where the fragrance of warm Italian bread blends perfectly with that of cheese and salamis to make delectable sandwiches.
---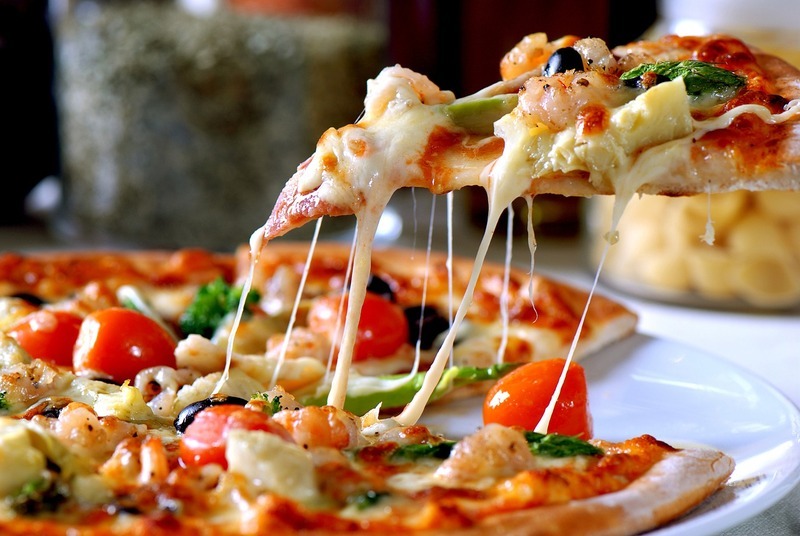 ---
---
About Mama Mia Restaurant Barbados
---
Mama Mia's restaurant Barbados is an Italian Deli and Pizzeria located in Hastings in Christ Church. The restaurant is a short distance from the Garrison Historic area, on Barbados South Coast. Mama Mia specialise in Italian Cuisine and Pizza served from an indoor-outdoor setting that's perfect for the entire family.
This restaurant is open for Breakfast, Lunch, and Dinner from Monday to Saturday. Breakfast runs from 8:30 to 10:30, Lunch from 11:00 to 3:00 pm and Dinner from 5:00 am to 9:00 pm.
---
Mama Mia Restaurant Barbados Sample Menu
---
Appetisers
Bruschetta – An Italian classic… toasted garlic bread with diced tomatoes, extra virgin oil, garlic, basil and fresh mozzarella cheese
Antipasto Italiano – A beautiful wooden board platter, served with a selection of Italian meats and cheeses and served with a side of ciccio bread
Vegetables Timbal – Grilled Zucchini, Eggplant & peppers with Fresh Goat Cheese in Cauliflower batter
Main Dishes
Fra Diavolo Shrimps – A classic, and spicy, Italian shrimp recipe served with a side of vegetables
Veal Marsala con puree di patate e funghi – Lightly sauted veal scaloppina in a Marsala sauce served with mashed potatoes and sauted mushrooms
Salsiccia Italiana con patate al rosmarino – Roasted Italian sausage served with baked potatoes, garlic and rosemary
Scaloppine di pollo al vino bianco con verdure – Chicken breast supreme in a butter and white wine sauce, fontina cheese and stir fried vegetables
Pizza
Mama Mia – Our in-house made signature pizza made with bruschetta tomatoes, fresh mozzarella cheese and fresh feta cheese and topped with onions and basil
Roma – The best of the best… straight from our capital city comes the Roma, made with fresh mozzarella cheese, tomato sauce, Italian Sausage and hot salame (or your choice of pepperoni as an alternative
Sorrento – A very simple pizza (a la Margherita) served with a tomato sauce, fresh mozzarella cheese and basil
Firenze – Made with tomato sauce, fresh mozzarella cheese, pancetta (Italian bacon), olives and mushrooms
Pasta
Lasagna – A traditional lasagna made with fresh pasta and layered with bechamelle and bolognese sauce and a lot of Parmesan cheese
Spaghetti Frutti di Mare – A tipically Neapolitan dish, a combination of mussels, clams and shrimps, fresh tomatoes, basil and garlic. This dish will make you sing O Sole Mio!
Spaghetti Carbonara – An ancient Roman recipe.- It is made with eggs, bacon and a mix of Parmesan cheese and Pecorino Romano cheeseaghetti Carbonara
Spaghetti Amatriciana – A recipe straight out of Rome… Spaghetti with bacon and onion served in a tomato sauce with Pecorino Romano cheese
Gnocchi Gorgonzola & Walnut – Homemade potato dumplings tossed in a creamy Gorgonzola cheese (blue cheese) and walnut sauce
Fettuccine Alfredo Chicken – Fettuccine in a creamy Alfredo sauce served with sliced grilled chicken
Penne with Shrimps in a Vodka Sauce – Penne Pasta served with shrimps and garlic in a creamy vodka sauce
---
Please NB: This is a sample menu, items on the menu may change.
---
Hotels Close To Mama Mia Restaurant Barbados
---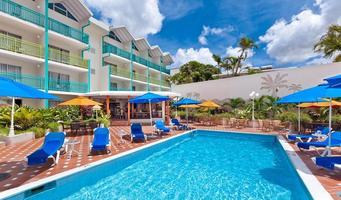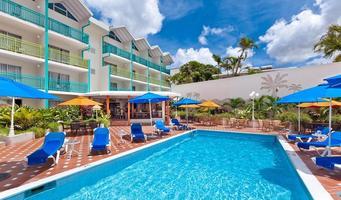 Blue Horizon Hotel is located about 5 minutes away from Mama Mia Restaurant Barbados. Learn more about Blue Horizon Hotel Barbados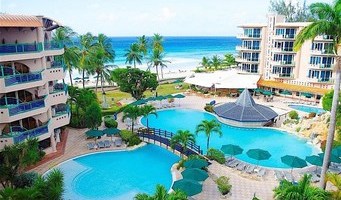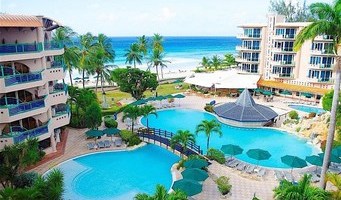 Accra Beach Hotel is located about 3 minutes away from Mama Mia Restaurant Barbados. Learn more about Accra Hotel Barbados
---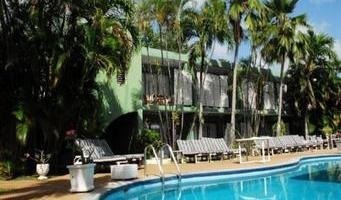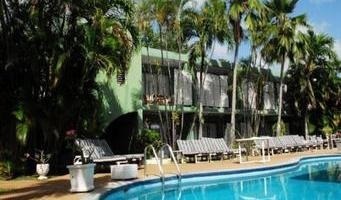 Pirates Inn Hotel is a small hotel located about 3 minutes away from Mama Mia Restaurant Barbados. Learn more about Pirates Inn Hotel Barbados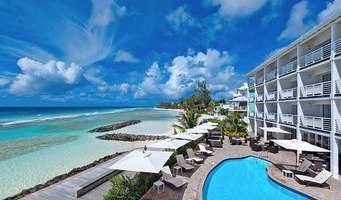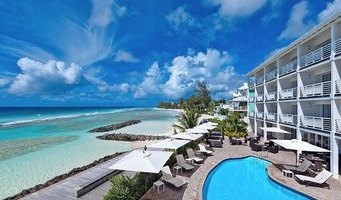 Soco Hotel is conveniently located 1 minute from Mama Mia Restaurant Barbados. Learn more about Soco Hotel Barbados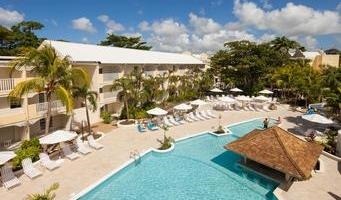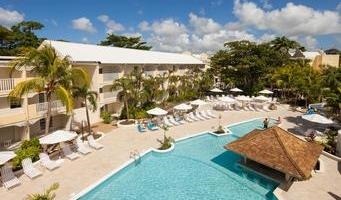 Sugar Bay All-Inclusive Hotel is conveniently located 2 minutes from Mama Mia Restaurant Barbados. Learn more about Sugar Bay Barbados All-Inclusive Hotel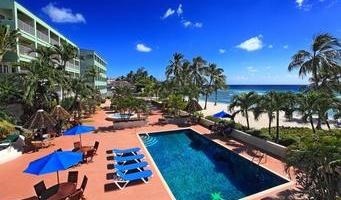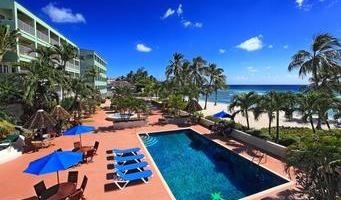 Coconut Court is located approximately 1 minute away from Mama Mia Restaurant Barbados. Learn more about Coconut Court Barbados Beach Hotel
---
Restaurants In Close Proximity to Mama Mia Restaurant Barbados
---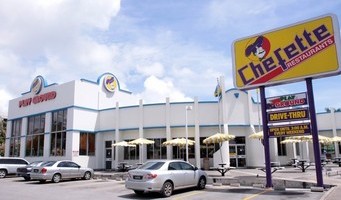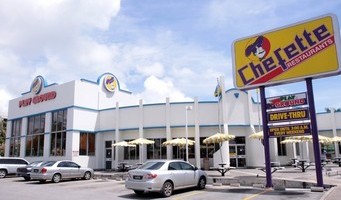 Chefette Restaurants have an extensive menu that includes boasted chicken, pizzas, Rotis made with authentic curry from India, burgers, ice creams and so much more. Learn more about Chefette Restaurants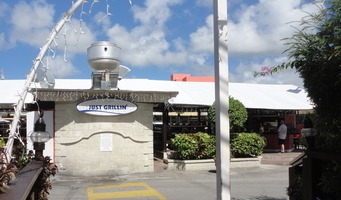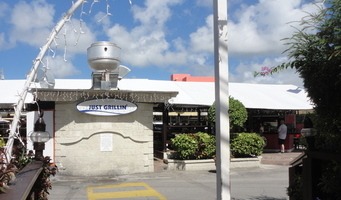 Just Grillin Barbados is a relaxed open-air restaurant that has consistently provided its customers with high-quality grilled food at fantastic prices. Learn more about Just Grillin Barbados
---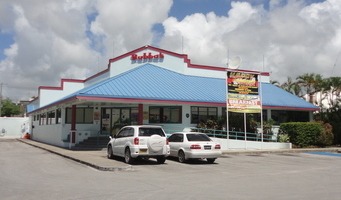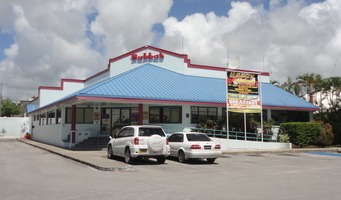 Bubbas Sports Bar and Restaurant is regarded as one of the island's finest sports bars and restaurants. This restaurant offers an unbeatable combination of atmosphere and cuisine. Learn more about Bubbas Restaurant Barbados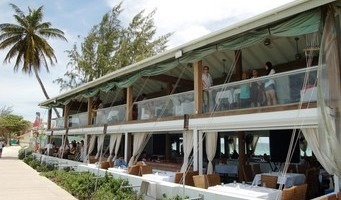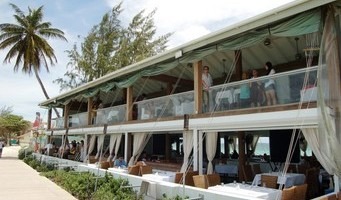 Tapas restaurant Barbados is located mere feet from the water edge on Hastings main road on Barbados South coast. It is well known for its fusion of Italian and Caribbean delights. Learn more about Tapas Restaurant Barbados
---