You only have to visit the Hilton Barbados resort to realize that this member of the Hilton hotel Caribbean's portfolio has the best seat in the house. Located on the lush tropical peninsula at Needham's Point… You'll be spell bound by the two powdery spectacular soft white sand beaches. And the most pristine turquoise waters you can imagine that surrounds the Hilton Hotel in Barbados.
This magnificent site will definitely captivate you… but it is not just the resorts ideal location on the beach. This splendid 5 star hotel is located just a stone throw away from the historic city of Bridgetown. The Hilton hotel also lies in the close proximity to a number of interesting attractions and the bustling nightlife of the south coast.
Attractions nearby include George Washington House, The Barbados Museum and Historical Society and all of the area known as the Garrison Historic area. There really are lots of things to see and do if you are staying at the Hilton Hotel… Additionally, it is also approximately 20 minutes from the Grantley Adams International Airport. Here is what the guest had to say about the Hilton Barbados Resort.
---
Hilton Barbados Frequently Asked Questions
---
---
The Prime Minister's Suite at The Hilton Barbados 
---
The Hilton Barbados resort Prime Minister's Suite is a stylish suite located on the 8th floor of the Hilton hotel in Barbados. This suite offers guest breathtaking ocean views from a private balcony. The suite features a bedroom with a four-poster king-size bed and a TV. Read guest reviews about the suites at the Hilton Barbados.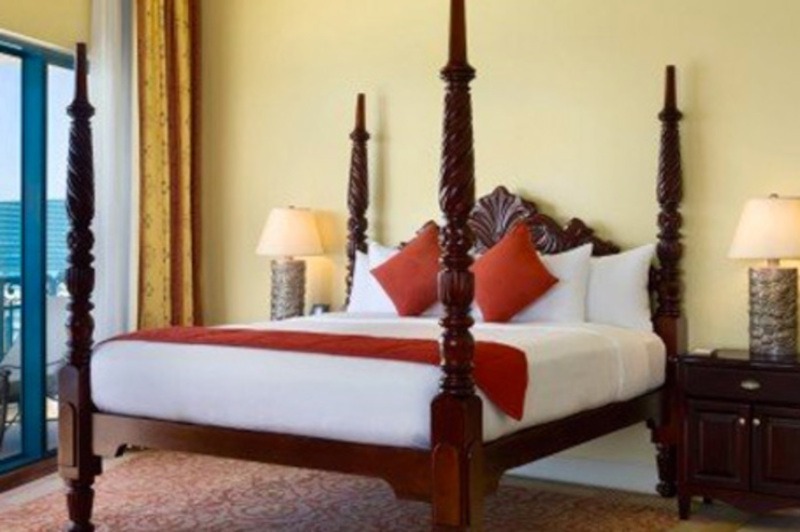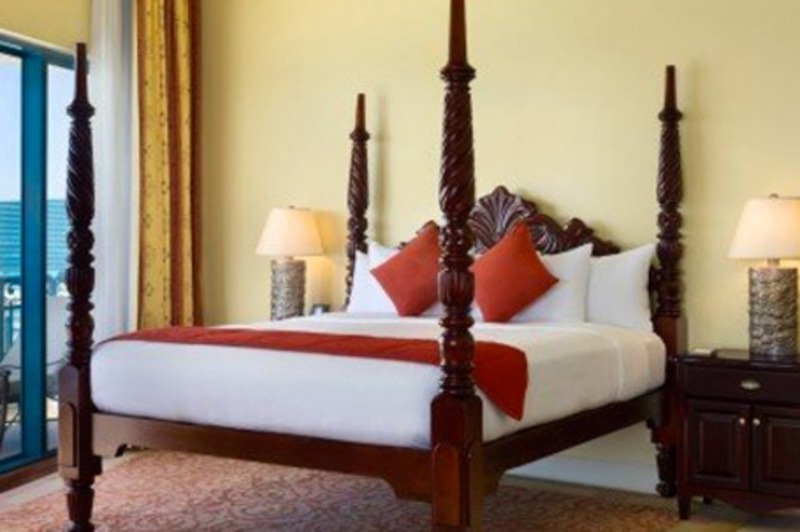 ---
HILTON BARBADOS RESORT OCEAN VIEW AND BAY VIEW ROOMS
---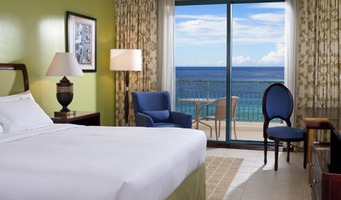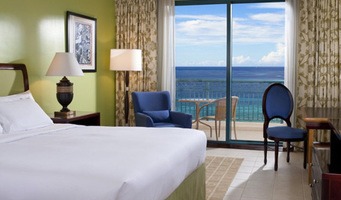 The Hilton Barbados Resort' Ocean View rooms are decorated in vibrant tropical colors. Each room boasts a private furnished balcony, comfortable seating and floor-to-ceiling windows.
Book Hilton Barbados Now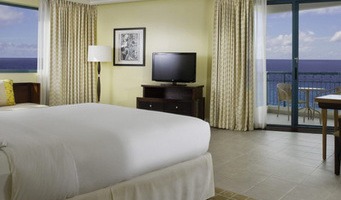 The Hilton Barbados Bay View rooms offer spectacular views of Bridgetown and Carlisle Bay.
These rooms are ideal for travelers seeking comfortable Caribbean accommodations
Book Hilton Barbados Now
---
AMENITIES AND ACTIVITIES AT THE HILTON BARBADOS RESORT
---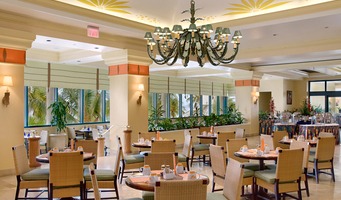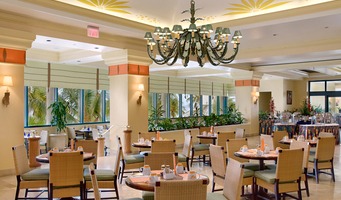 Great accommodation, fantastic amenities and exciting entertainment are surpassed only by the hotels food and beverage facilities. The Hilton Barbados resort boost everything including casual dining, gourmet menus, a lobby lounge and beach bar.
You can have a memorable dining experience with live cooking, live entertainment and incredible ambiance at The Grille a modern air-condition gourmet restaurant…

Or have an all day dining experience at The Lighthouse Terrace restaurant starting with a full breakfast, a delightful lunch and a theme dinner in a pleasant tropical atmosphere with spectacular ocean views and cooling sea breeze.
Book Hilton Barbados Now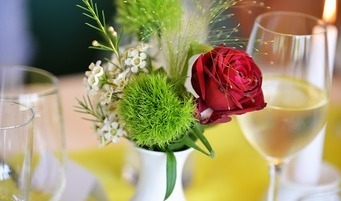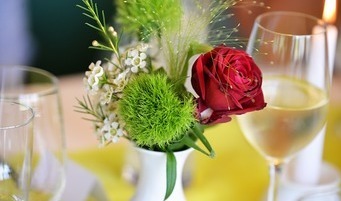 The Hilton Barbados resort is the ideal location for your Barbados wedding, lavish accommodation, outstanding amenities, friendly people and unparalleled service is surpassed only by the amazing beachfront setting that awaits you.
You'll have an unforgettable experience as you exchange vows with your soul mate. This romantic, exotic ambiance will be forever etch in your memory.
Book Hilton Barbados Now
---
BOOK YOUR STAY, OR READ REVIEWS ABOUT THE HILTON BARBADOS 
---
To book the best rates for your special Hilton Barbados holiday enter your information into the search box below. This special Booking engine will search all of the popular booking sites and bring back the best rates.  
If on the other hand you would prefer to read what other guests to the popular Hilton Barbados Resort had to say about their stay. Click Here to read their reviews and recommendations on Booking.
---
Book Your Stay At The Hilton Barbados Resort
---
---
The Beach at The Hilton Barbados Resort
---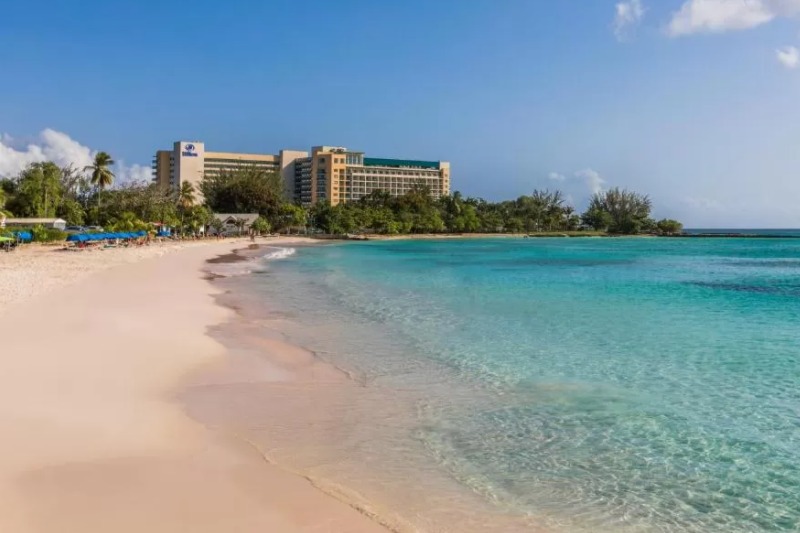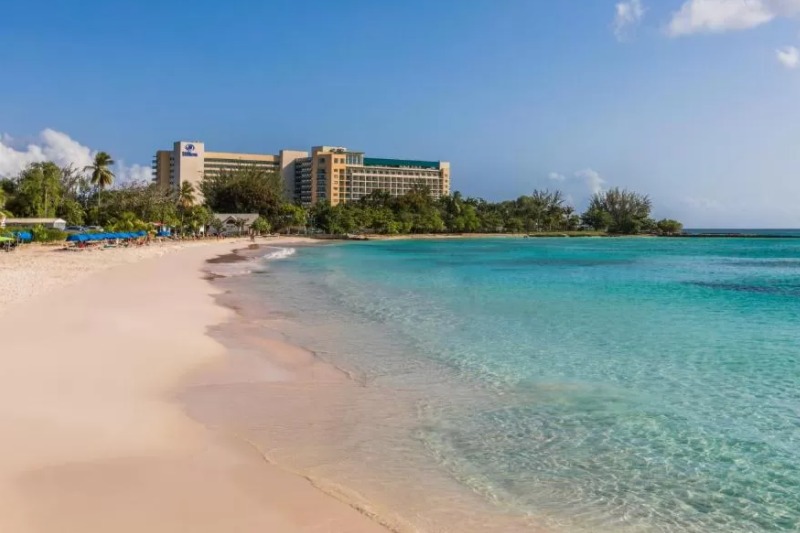 ---
Hilton Barbados Resort Area Map
---
---
Restaurants and Bars in Close Proximity to Hilton Barbados
---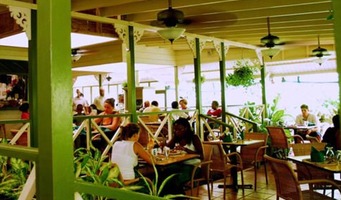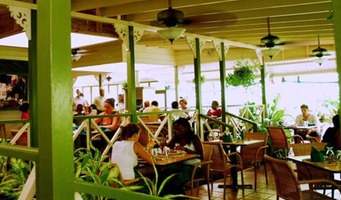 Brown Sugar Barbados is the home of authentic Barbadian cuisine… house in a charming traditional Bajan home which has been lovingly restored. Learn more about Brown Sugar Restaurant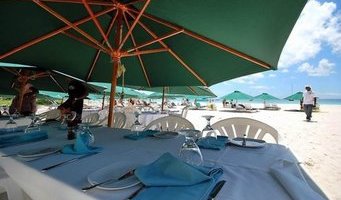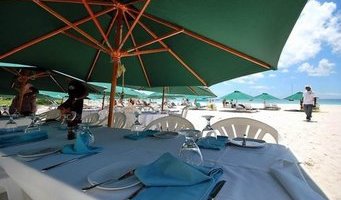 Lobster Alive located in historic Carlisle Bay next to the Boatyard is the place to get your Caribbean spiny lobster. Learn more about Lobster Alive Restaurant
---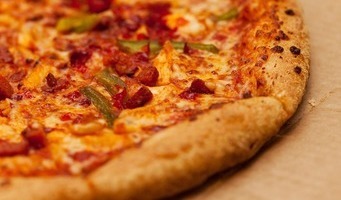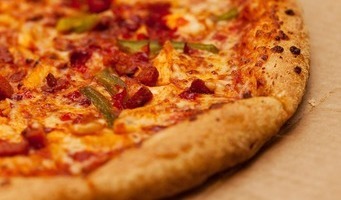 Mama Mia Italian Deli & Pizzeria the home of authentic Italian pizza from the deck oven. Visit this delightful restaurant on the south coast. Learn more about Mama Mia Restaurant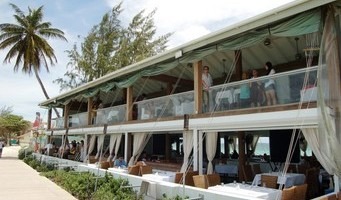 Tapas restaurant is located mare feet away from the waters edge on Hastings main road on Barbados South coast. Learn more about Tapas Restaurant Barbados
---
Other Hotels Close to Hilton Barbados
---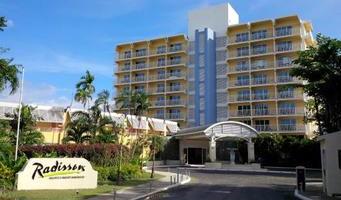 Radisson Aquatica Resort Barbados is conveniently located 3 minutes from Hilton Barbados.
Learn more about Radisson Aquatica Resort Barbados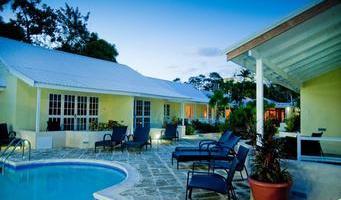 Island Inn Hotel Barbados is conveniently located 3 minutes from Hilton Barbados.
Learn more about Island Inn Hotel Barbados