You only have to visit the Hilton Barbados resort to realize that this member of the Hilton hotel Caribbean's portfolio has the best seat in the house. Located on the lush tropical peninsula at Needham's Point… You'll be spell bound by the two powdery spectacular soft white sand beaches. And the most pristine turquoise waters you can imagine that surrounds the Hilton Hotel in Barbados.
This magnificent site will definitely captivate you… but it is not just the resorts ideal location on the beach. This splendid 5 star hotel is located just a stone throw away from the historic city of Bridgetown. The Hilton hotel also lies in the close proximity to a number of interesting attractions and the bustling nightlife of the south coast.
Attractions nearby include George Washington House, The Barbados Museum and Historical Society and all of the area known as the Garrison Historic area. There really are lots of things to see and do if you are staying at the Hilton Hotel… Additionally it is also approximately 20 minutes from the Grantley Adams International Airport. Here is what guest had to say about the Hilton Barbados Resort.
---
The Prime Minister's Suite at The Hilton Barbados Resort
The Hilton Barbados resort Prime Minister's Suite is a stylish suite located on the 8th floor of the Hilton hotel in Barbados. This suite offers guest breathtaking ocean views from a private balcony. The suite features a bedroom with a four-poster king-size bed and a TV. Read guest reviews about the suites at the Hilton Barbados.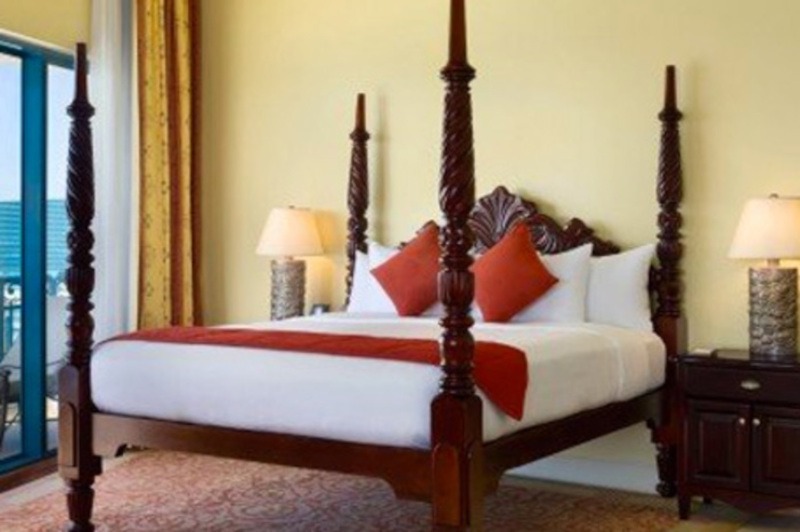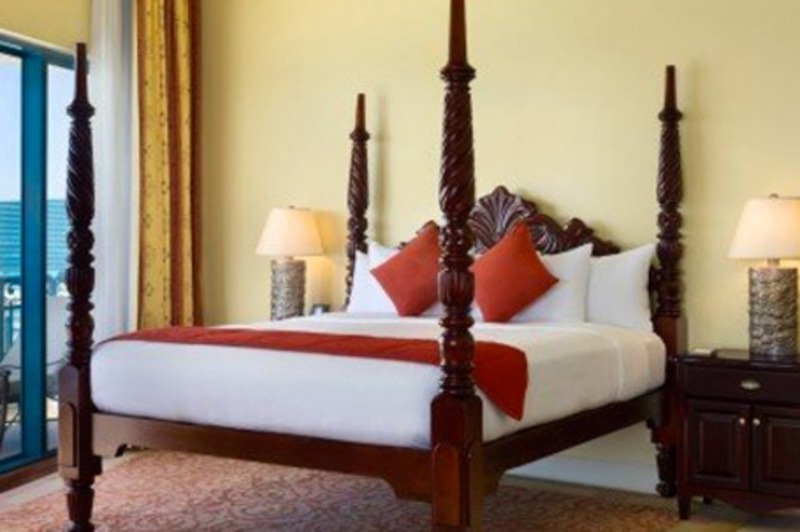 ---
HILTON BARBADOS RESORT OCEAN VIEW AND BAY VIEW ROOMS
---
AMENITIES AND ACTIVITIES AT THE HILTON BARBADOS RESORT
---
BOOK YOUR STAY, OR READ REVIEWS ABOUT THE HILTON BARBADOS RESORT
To book the best rates for your special Hilton Barbados holiday enter your information into the search box below. This special Booking engine will search all of the popular booking sites and bring back the best rates.
If on the other hand you would prefer to read what other guest to the popular Hilton Barbados Resort had to say about their stay. Click Here to read their reviews and recommendations on Booking.
---
Book Your Stay At The Hilton Barbados Resort
---
The Beach at The Hilton Barbados Resort
---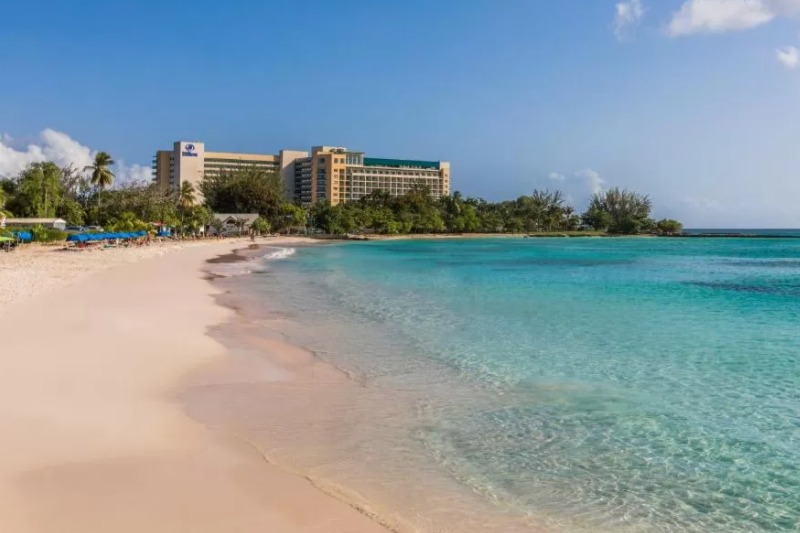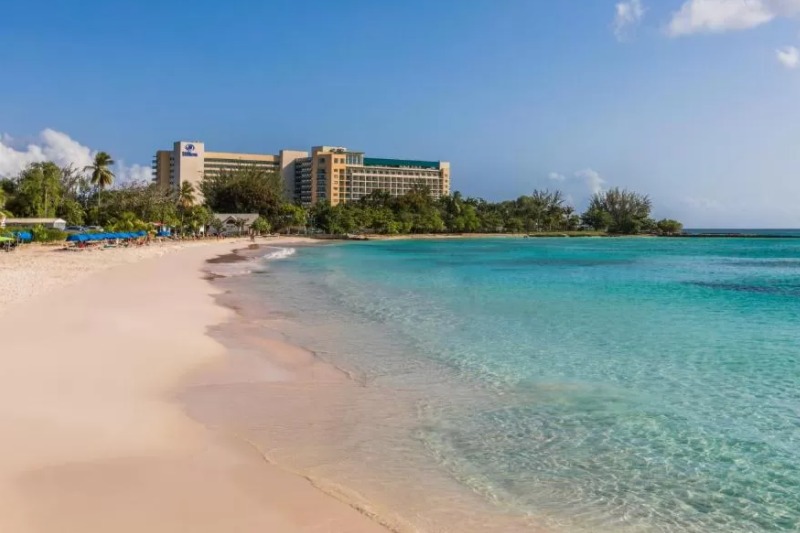 ---
Hilton Barbados Resort Area Map
---
Restaurants and Bars in Close Proximity to Hilton Barbados
---
---
---
---
Other Hotels Close to Hilton Barbados
---