There are a number of restaurants in Barbados that offer American cuisine on their menus. Typical dishes like Buffalo Wings, Club Sandwiches, Pancakes, Chicken Pot Pie, Burger and Fries, and Hash Browns have all become an integral part of their menus.
This page has been created to share these Barbadian restaurants with our web surfers… whether you are in the early stages of planning your Barbadian trip or you are already on the island. Restaurants like Chefette Barbecue Barn and Salad Bar, Bubba's Sports Bar, Lucky Horseshoe Salon, and steak house, Olives Bar and Grill, and Weiser's On The Bay all fit into this category.
So if you are planning your trip to Barbados… or you are already vacationing on the island and simply want information on where to eat this page is for you. Here you can learn more about each restaurant listed, find out about its staff, it's opening hours, the type of attire you can wear, its parking facilities, and view their sample menu.
You also get to see photographs, submit your review of the service, and view comments from patrons who have enjoyed what these restaurants have to offer.
---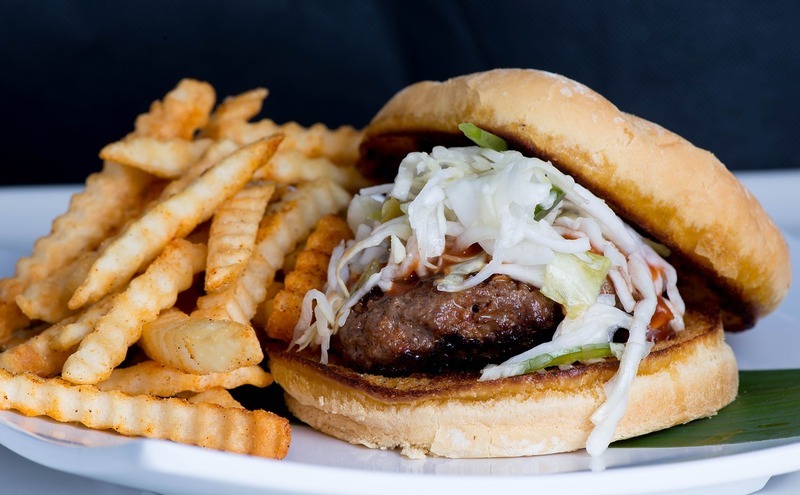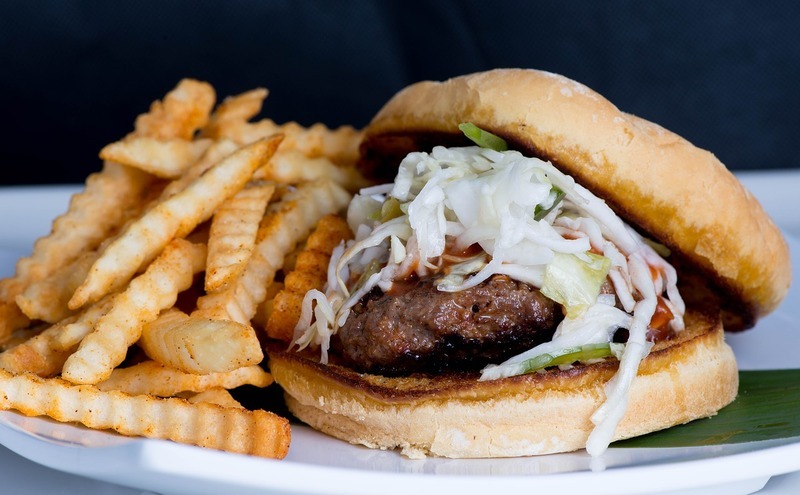 ---
---
RESTAURANTS IN BARBADOS SERVING AMERICAN CUISINE
---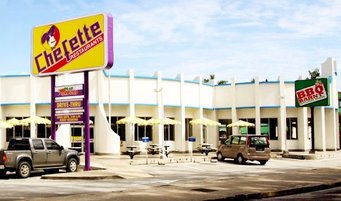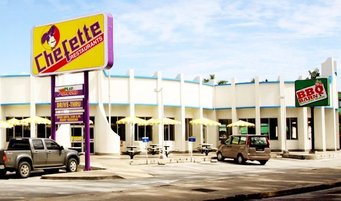 Barbecue Barn and Salad Bar is a delightful casual four-course dining experience with two excellent air condition locations.
The Barbecue Barn's fire grill specialties include Barbadian, Caribbean, International, and American cuisine.
You can treat yourself to an affordable mouthwatering array of dishes like steak, chicken, fish, pork ribs, or burgers all served with some delicious sides and garnishes.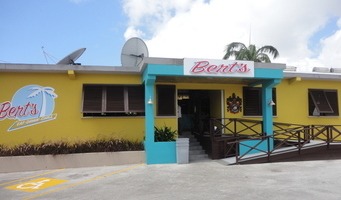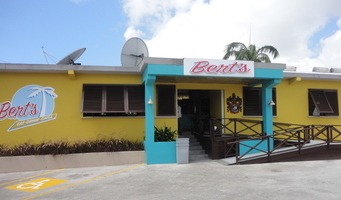 Bert's Bar and Restaurant located along the famous Rockley main road on Barbados South Coast is one of the best sports bars on the island.
This modern restaurant features state-of-the-art satellite sports coverage.
All are complimented by an extensive menu of some delicious traditional Barbadian and North American cuisine.
---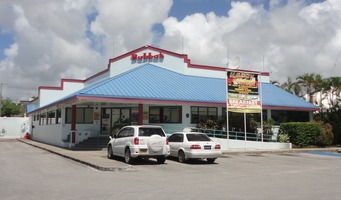 Bubbas Sports Bar and Restaurant is regarded as one of the island's finest sports bars and restaurants. Located on the action pack south coast this restaurant offers an unbeatable combination of atmosphere and cuisine.
You can enjoy a wide array of sports in fully air-conditioned facilities with two levels: the top level and the ground level, better known as the "pit".
At our top level, you can enjoy a quieter non-smoking environment suitable for a family lunch or a business meeting. Bubba's menu ranges from tasty appetizers to an extensive a la carte menu.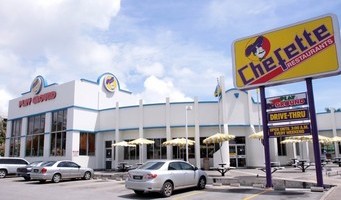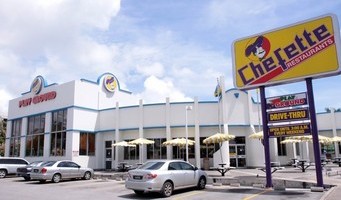 For over three decades Chefette Restaurants has been the island's leading fast food chain… Chefette specialises in Barbadian, Caribbean, Indian, and American cuisine.
All are served from an extensive menu that includes boasted chicken, pizzas, Rotis made with authentic curry from India, burgers, ice creams and so much more.
Chefette has 14 locations across the island and is open from Monday to Sunday.
---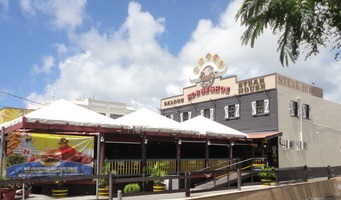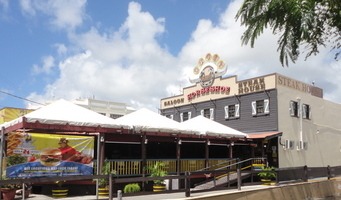 Lucky Horseshoe Saloon and Steakhouse is a casual American theme eatery, with a unique 24 hour menu. This menu feature breakfast, lunch and dinner served around the clock by pleasant friendly staff.
At the Lucky Horseshoe, kids eat free specials' for children 10 years and under. With two locations at Worthing and Warrens, diners can enjoy Cable TV featuring live sports and slot machines.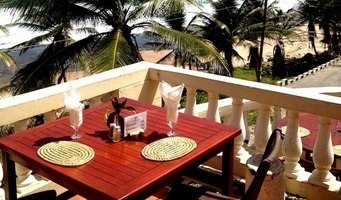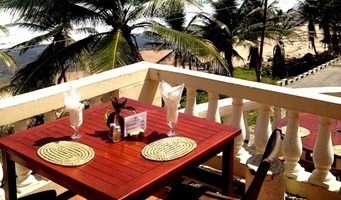 Roundhouse Inn Restaurant and Bar is a splendid restaurant with a breathtaking view of Barbados rugged East Coast. Here you can enjoy cooling ocean breezes and the pounding surf of this beautiful landscape.
Specialising in Barbadian, seafood, vegetarian, and American cuisine Roundhouse also features great entertainment with a live band Wednesdays, Saturdays, and Sundays.
---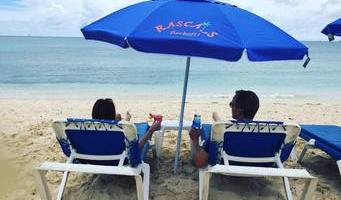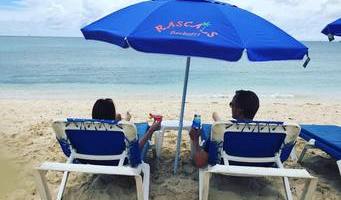 Rascals of Barbados is the new name of Weiser's on The Bay. This charming beach bar and restaurant is located on Brandons beach, one of Barbados action pack beaches. So whether it's beach volleyball, or cricket are just chilling on the beach Rascal's is the perfect place for lunch or dinner.
Specialising in the Caribbean, international and American cuisine Rascal's is known for its excellent beach, great food, and great booze.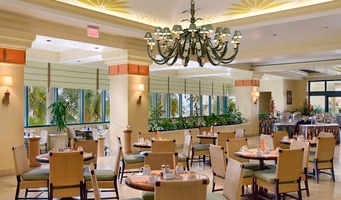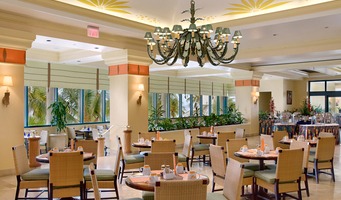 The Lighthouse Terrace Restaurant at the Hilton Barbados is a remarkable all-day dining restaurant with a pleasant atmosphere and breathtaking ocean views of the spectacular Needhams Point area.
At the Lighthouse Terrace guest can choose to dine in the air-conditioned section or experience the picturesque view of Needhams Point from the open terrace with its cooling sea breezes.
Experience the hospitality that the Needhams Point Lighthouse has shown visitors for more than 300 years..
---