At Accra Beach Barbados located on the South coast of the island life resolves around the sea. Just across the road from the renowned Chefette Restaurant you will find the popular Rockley Beach or Accra Beach. Are you wondering why the two names? Well the official name of this popular white sand beach with the spectacular turquoise waters is Rockley Beach… But to locals and visitors the beach is known as Accra Beach.
This picture perfect beach is extremely popular with the locals, especially on weekends and public holidays, when people from all over the island travels to Accra Beach to picnic, body-surf and bathe in the calm waters.
Located next to the popular Accra Beach Hotel and Spa there are also lots of visitors enjoying the friendly atmosphere on this beach.
---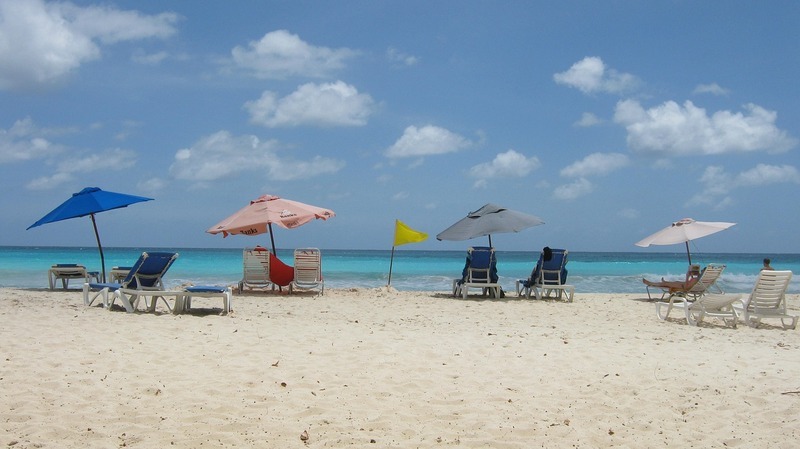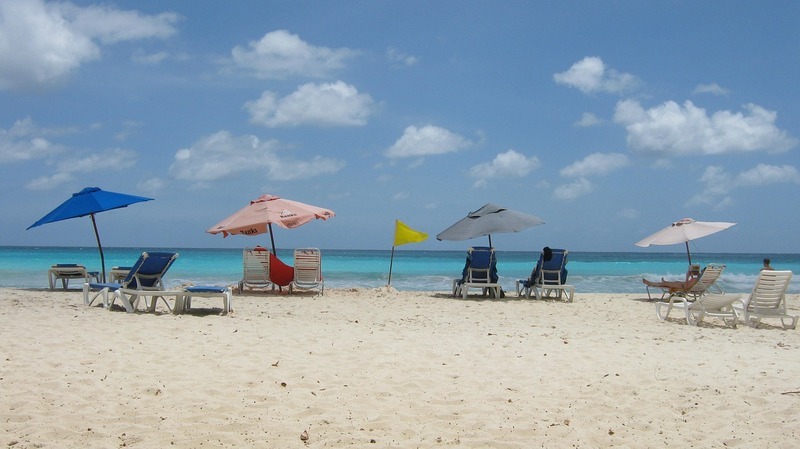 ---
Why Visitors Love Accra Beach Barbados
---
---
Easy access to Accra Beach Barbados its close proximity to the numerous hotels and restaurants and the action pack south coast with all the other amenities, makes this beach a favourite with both visitors and locals alike. In addition the white sandy beach and calm, pristine turquoise waters are ideal for relaxing or having swim.
If you are a family with young children the southern end of the beach is perfect for you, this area is protected by the sea rocks which breaks the force of the waves coming in resulting in a calm basin or pool.
There is plenty to do on this soft white sand beach, you can relax on a beach chair under the shade of the trees, or take in the many water sports activities like the Hobie Cat rides, windsurfing and body surfing. Or browse the vendors kiosks for handmade craft, jewellery and tropical beach clothing.
Added to these there are a number of restaurants and bars close by where you can grab something to eat or refresh your self with a cold Banks beer.
---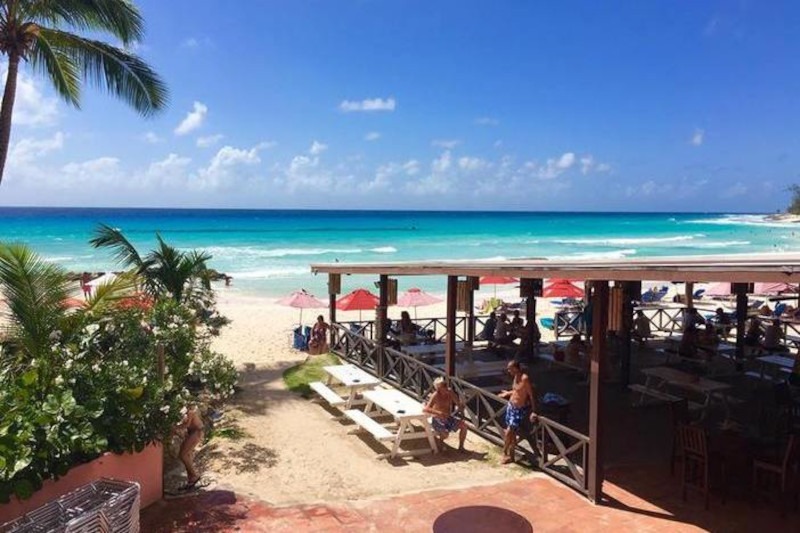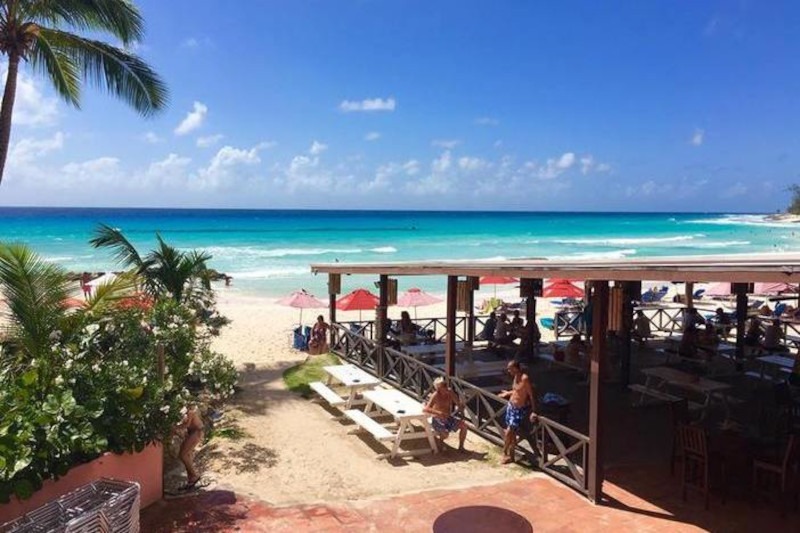 ---
Accra Beach Barbados Is a Family Friendly Beach
---
Accra Beach Barbados is a wide open expanse of soft white sand, very calm waters that are ideal for swimming and a lifeguard station… all combine to make this popular south coast beach one of the island's favorite family friendly beaches.
---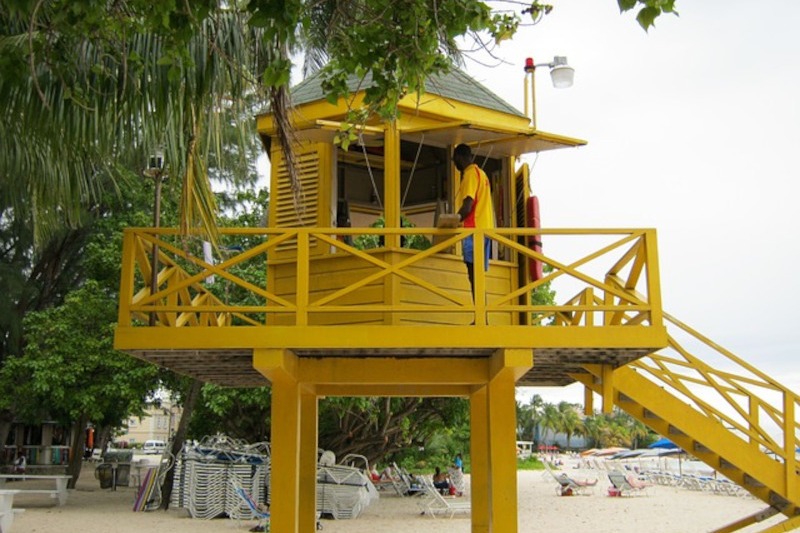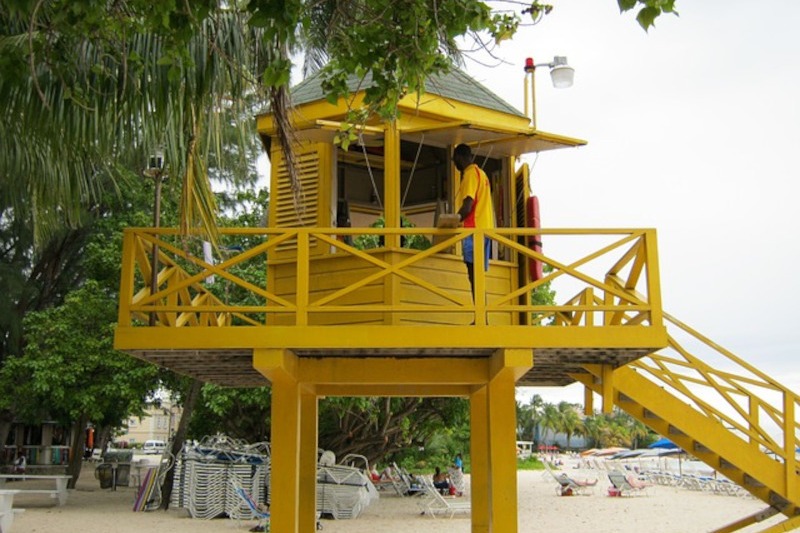 ---
Attractions Near Accra Beach Barbados
---
In Barbados you are never far away from an amazing attraction. Other popular attractions and things to see and do close to Accra beach Barbados are Rockley Golf Club, Quayside Centre, St. Lawrence Gap, Oistins, Carlisle Bay Marine Park, the Barbados Museum and Historical Society.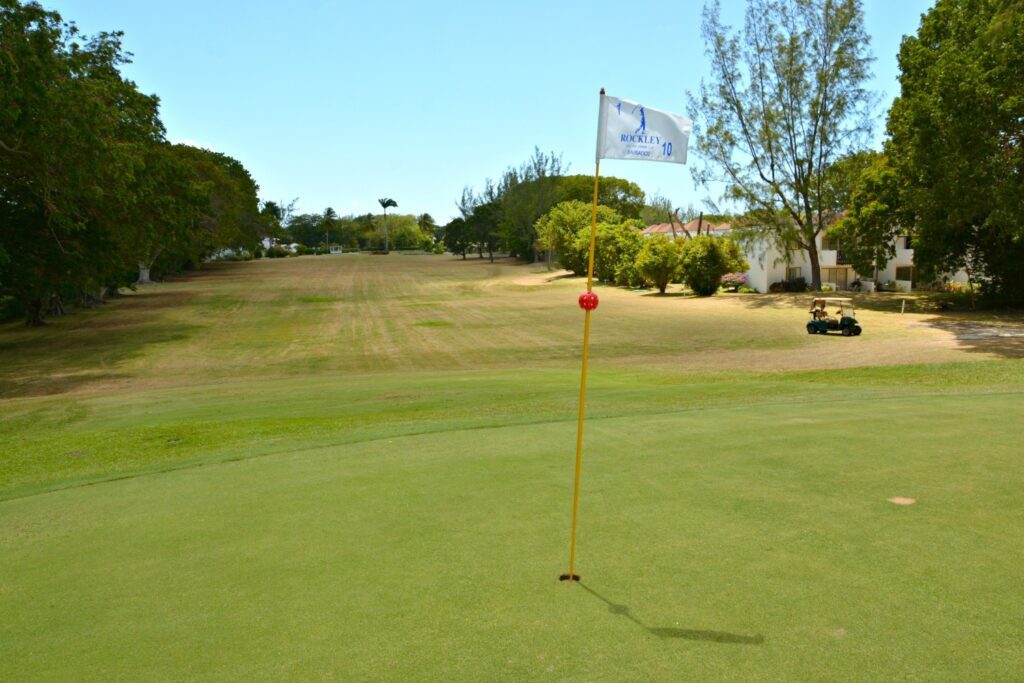 ---
HOTEL CLOSE TO ACCRA BEACH BARBADOS
---
---
---
Restaurants in Close Proximity to Accra Beach Barbados
---
---
---
Other Beaches Close to Accra Beach Barbados
---
Other popular beaches close to Accra beach Barbados are Worthing Beach, Dover Beach, Drill Hall Beach, Pebbles beach and Brownes Beach Barbados located just a short distance away further north.