Courtyard by Marriott Barbados is a modern hotel located within the Garrison historic, and 5 minute walk from the gorgeous beach at Hasting. The hotel features an on-site restaurant, an outdoor pool, and complimentary wireless Internet access.
Although Courtyard by Marriott Barbados is not directly on the beach like many of the other hotels on the south coast, guest have beach access that includes lounge chairs and towels at Coconut Beach, just a short walk across the street from the hotel.
This hotel is located in the Garrison Historic area, a World Heritage Site that includes the Barbados Museum, the George Washington House, and the Garrison Savannah Racetrack. It is also located on the action pack South coast where there are a number of shopping outlets, nightlife activities, and restaurants.
In addition to these conveniences and a wide array of amenities in the guestrooms the Grantley Adams International Airport is just minutes away from this Marriott Barbados hotel. You can read guest reviews about Courtyard by Marriott Barbados.
---
---
Courtyard by Marriott Barbados Guest Room with Balcony
---
The Superior guest rooms at the Courtyard by Marriott Barbados off guest a balcony with stunning views. With a total size of approximately 495 square feet these modern rooms have a maximum occupancy of two persons.
The rooms feature one king bed, complimentary wired Internet, complimentary wireless Internet, remote control Cable/satellite
CNN, ESPN, and HBO, Radio, iron, hairdryer, refrigerator and private balcony. Read guest reviews about the suites at Courtyard by Marriott Barbados.
---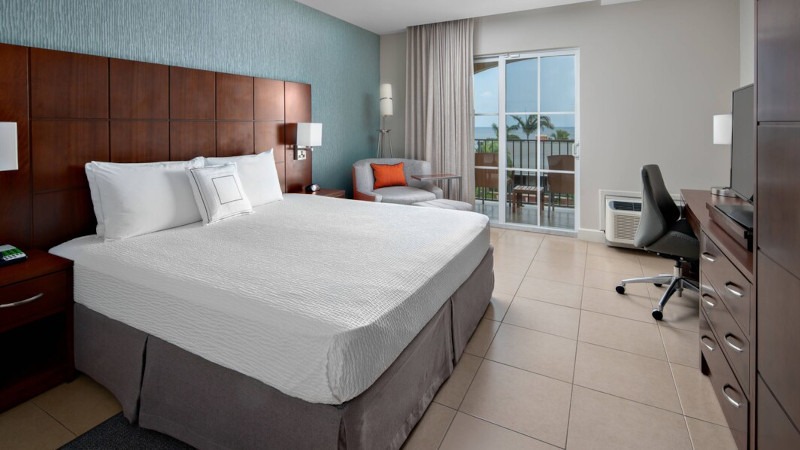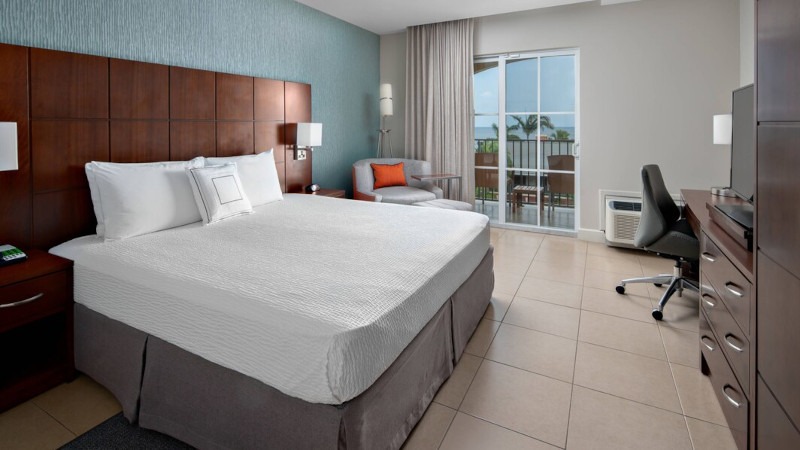 ---
COURTYARD BY MARRIOTT BARBADOS 1 KING AND 2 QUEEN GUEST ROOMS
---
---
AMENITIES AND ACTIVITIES AT COURTYARD BY MARRIOTT BARBADOS
---
---
BOOK YOUR STAY, OR READ REVIEWS AT COURTYARD BY MARRIOTT BARBADOS
---
To book the best rates for your special Courtyard by Marriott Barbados holiday enter your information into the search box below. This special Booking engine will search all of the popular booking sites and bring back the best rates.
If on the other hand you would prefer to read what other guest to the popular Courtyard by Marriott Barbados had to say about their stay. You may Click Here to read their reviews and recommendations on Booking.
---
Book Your Stay At Courtyard By Marriott Barbados
---
Courtyard By Marriott Barbados Guest Have Access to Coconut Beach
---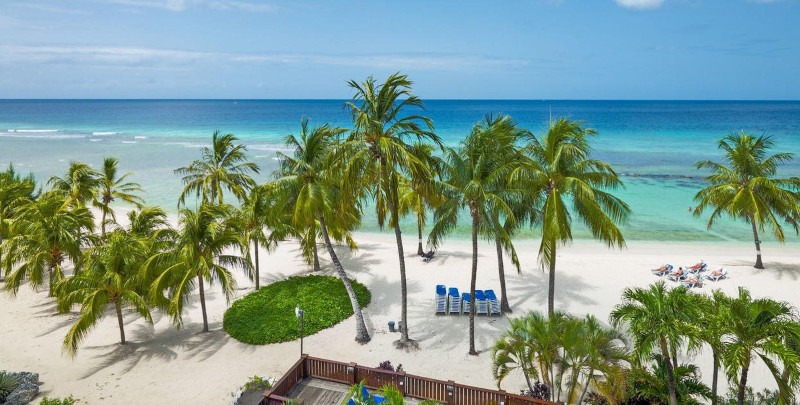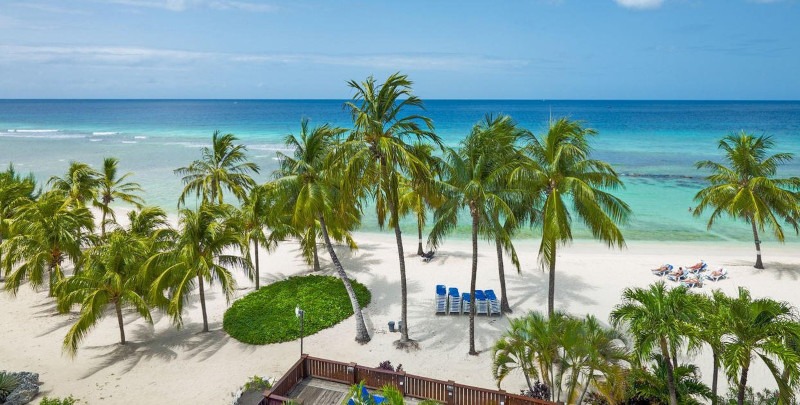 ---
Courtyard By Marriott Barbados Area Map
---
Restaurants in Close Proximity to Courtyard By Marriott Barbados
---
---
---
---
Other Hotels Close to Courtyard By Marriott Barbados
---