Travelling to Barbados with kids is a great way to experience a safe family vacation. The island is choc-full of things to do and with so many attractions, it's not hard to determine the best things to do in Barbados with kids. Here, you will find a list of Barbados' attractions and kid-friendly activities that both your kids and your entire family will enjoy.
---
Barbados With Kids Frequently Asked Questions
---
Disclaimer: I receive a small commission from some of the links on this page.
---
Harrison's Cave
---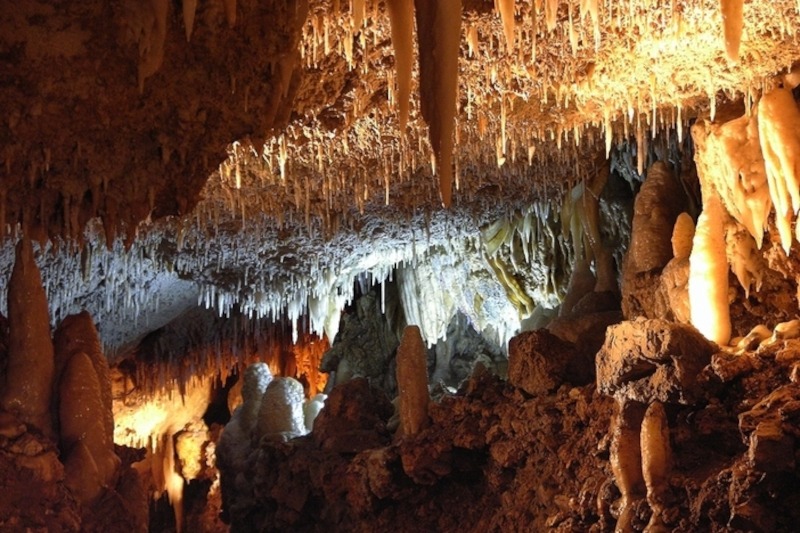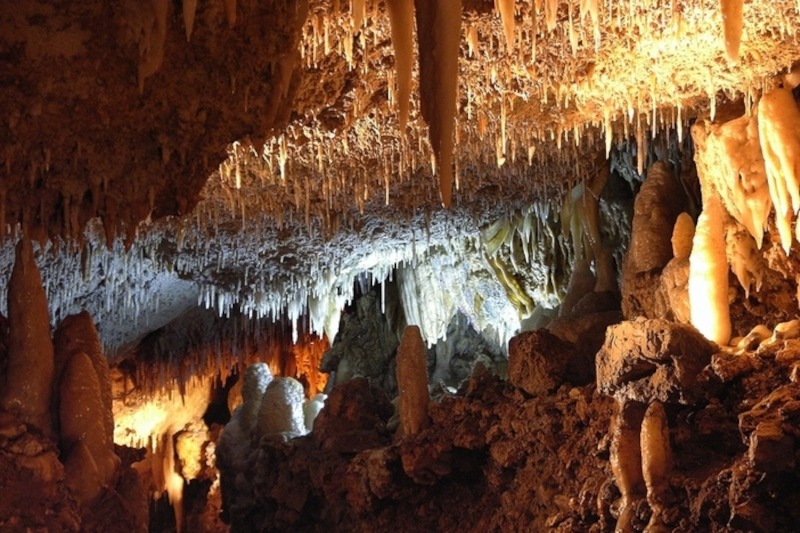 Harrison's Cave is a popular option for those families visiting Barbados with kids. Harrisons Cave located in central Barbados is appropriately described as the eighth wonder of the world. The cave is a unique natural phenomenon that dates back to the 18th century.
This family-friendly attraction measures approximately three miles long. I'll admit his geological wonder presents an incredible sight. Icicle shape stalactites hanging from the roof of the cave while rising from the floor are some impressive stalagmites.
More About the magnificent Harrison's Cave.
---
Atlantis Submarine Barbados
---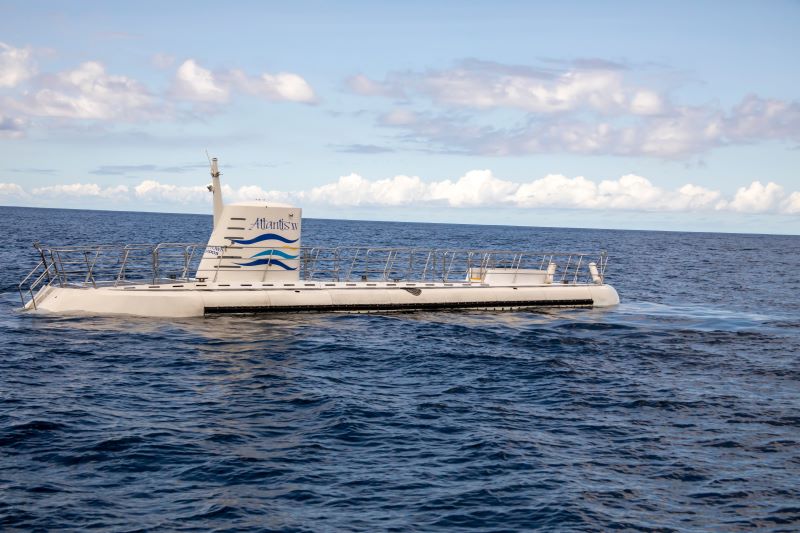 The Atlantis Submarine is a wonderful underwater experience for kids of all ages. On this fully narrated family-oriented undersea voyage, you will experience the breathtaking beauty of the island's underwater world.
So, if you are travelling to Barbados with kids this is one of the most recommended family-oriented activities on the island. A trip on this unique underwater expedition will take you to a shipwreck and to depths of 150 feet.
More about the Atlantis Submarine expedition
---
---
Boatyard Barbados
---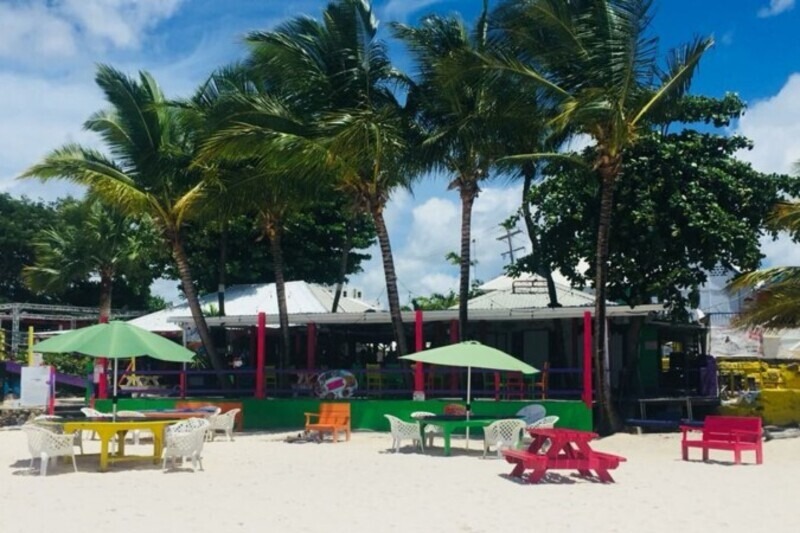 The Boatyard Barbados is one of the best day spots on the island. There are several fun activities for both kids and adults. This fun entertainment spot is located on the outskirts of Bridgetown on a spectacular white sand beach with some of the most pristine waters you could imagine.
It's amazing with its own fun play park with a trampoline, a rope swing, a water slide, and some other fun activities for everyone. And if by chance you don't want to take part in these activities… there is a beach volleyball court, pool table, sports T.V darts, and board games.
Also on location, there is a dive shop catering to those who want to see firsthand the diverse marine life on the brightly coloured coral reefs in and around Carlisle Bay. You can purchase a day pass on arrival which gives you access to the club facilities and amenities.
Learn more about family-friendly activities at the Boatyard
---
Barbados Wildlife Reserve
---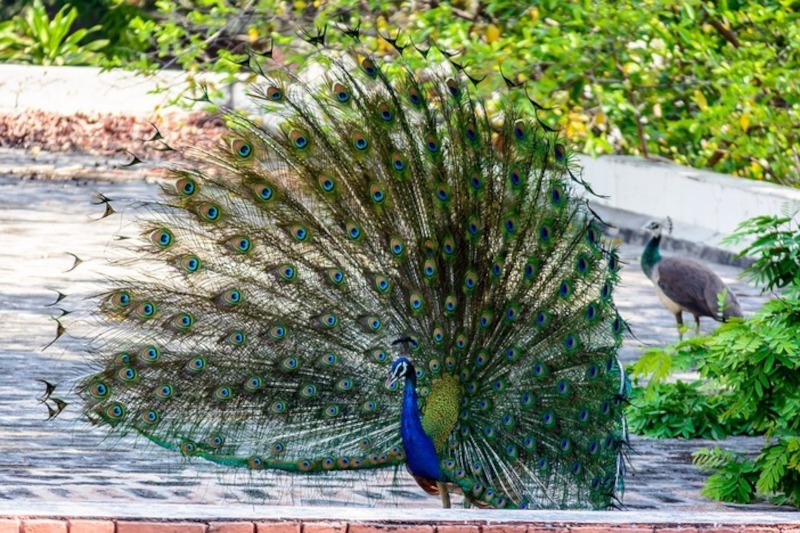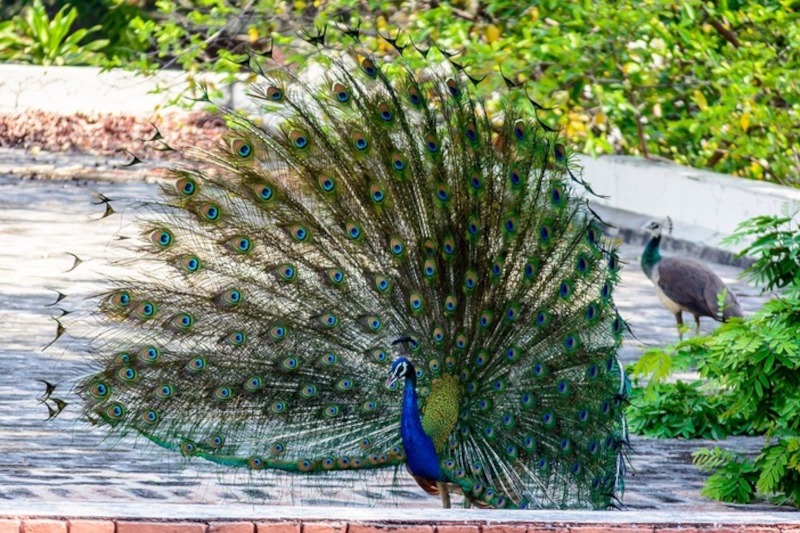 Another one of the fun things to do in Barbados with kids is to head out to the Barbados Wildlife Reserve. This is the perfect place to observe the Barbados Green Monkeys and a host of other animals in their natural environment.
Located in a natural mahogany wood across the road from the Farley Hill National Park in northern Barbados is a fantastic tourist attraction. If you want to be truly fascinated by the wildlife Barbados has to offer the reserve is the place to tour.
Learn more about everything there is to see and do at the Barbados Wildlife Reserve
---
St. Nicholas Abbey
---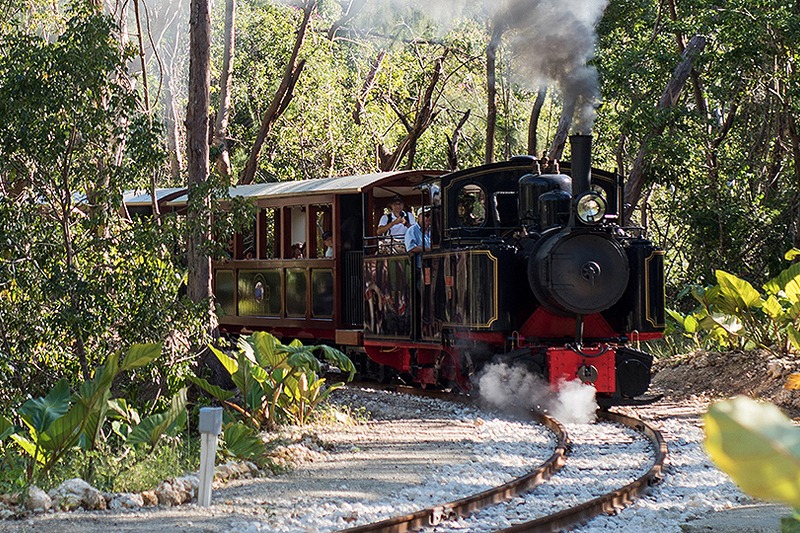 This 350-year Jacobean great house has long been a favourite among visitors and locals alike. Its historic architecture, lush wooded grounds, and signature rum manufacturing all came together to make this one of the island's premier attractions.
Now if you are visiting Barbados with kids they will love to ride the railways which operate from Wednesdays to Mondays.
Learn more about St. Nicholas Abbey Barbados
---
---
Folkstone Marine Park
---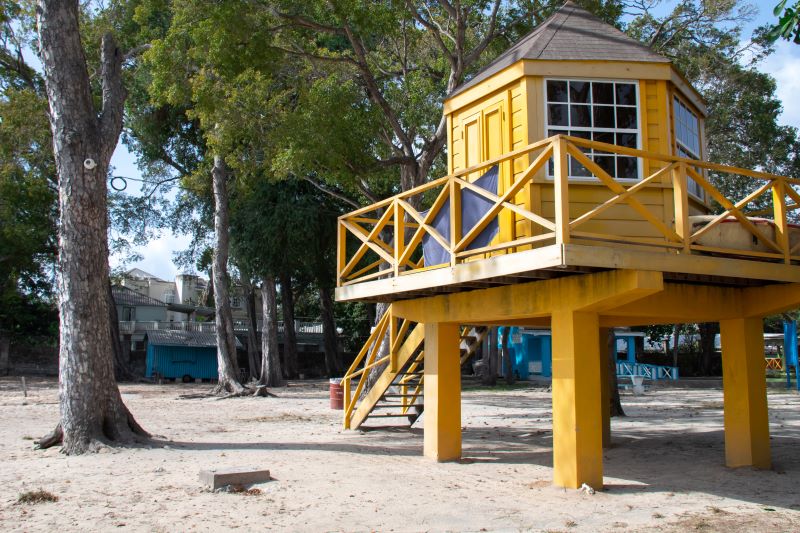 Folkstone Marine Park and Museum bring together a number of exciting outdoor activities. So, if your kids love to play at the playground, then head over to Folkstone Marine Park for a couple of hours. You will find this park on the beautiful west coast of the island.
This playground offers your kids a space to run around and play. It's also a wonderful place to have a picnic with the family. This spacious park sits on the beachfront and is a popular spot with locals. It's a fun way to spend some time in Barbados with kids.
Learn more about Folkestone Marine Park and Museum
---
Barbados Museum
---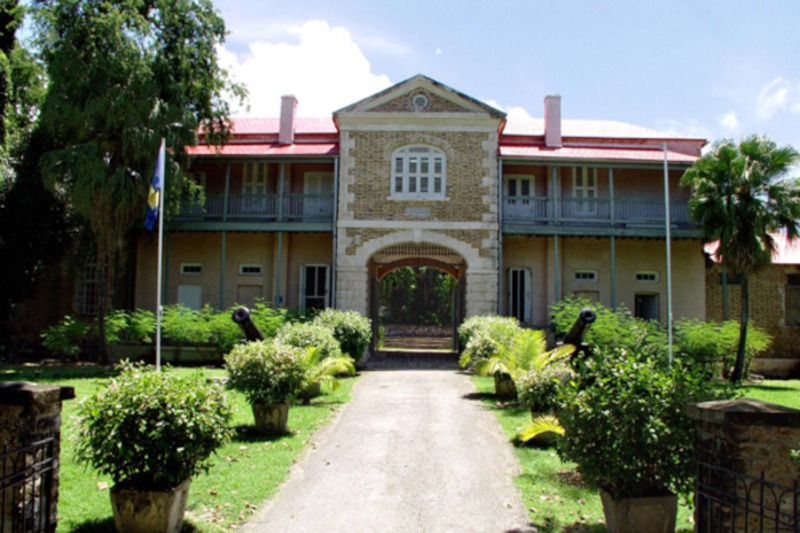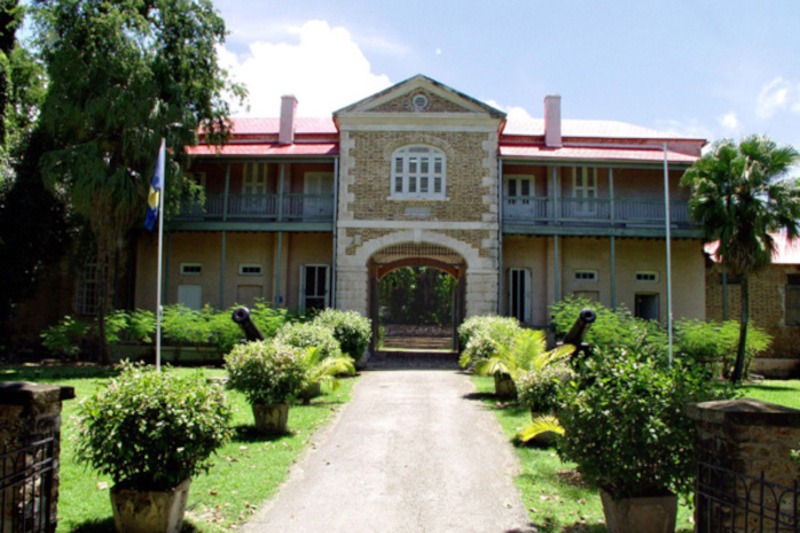 The Barbados Museum is a kid-friendly museum in the heart of the Garrison Historic Area on the outskirts of Bridgetown. The museum which is home to Barbadian culture comprised of seven galleries each offering an educational insight into the rich heritage of the island.
So, if you are looking to immerse yourself in Barbados' history this is the place to go. Here you will find interesting exhibitions of natural history, Barbadian social history, military history, African artefacts, prints, and paintings.
Visit their website for additional details
---
The Sandy Lane Gold Cup
---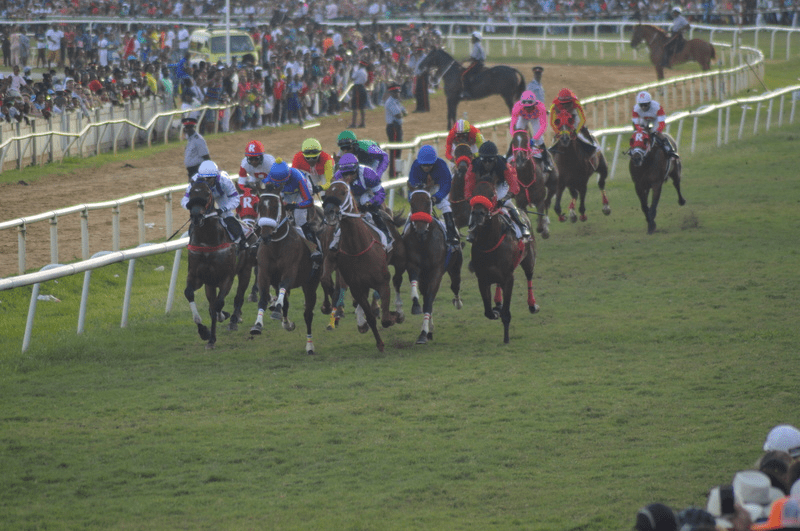 If you are visiting Barbados with kids in March you'll be able to witness the main event on the Barbados horse racing calendar, the prestigious Sandy Lane Gold Cup. This exciting race usually takes place on the first Saturday in March and is the culmination of a week of festivities done with typical Barbados celebratory flare.
This popular Barbados horse race which began in 1983 has developed into the biggest horserace in the Southern Caribbean. So popular is the race that every year thousands of horse racing enthusiasts from around the world descend on Barbados to be part of the race.
Learn more about Barbados horse racing at the historic Garrison Savannah.
---
Coastal Cruises
---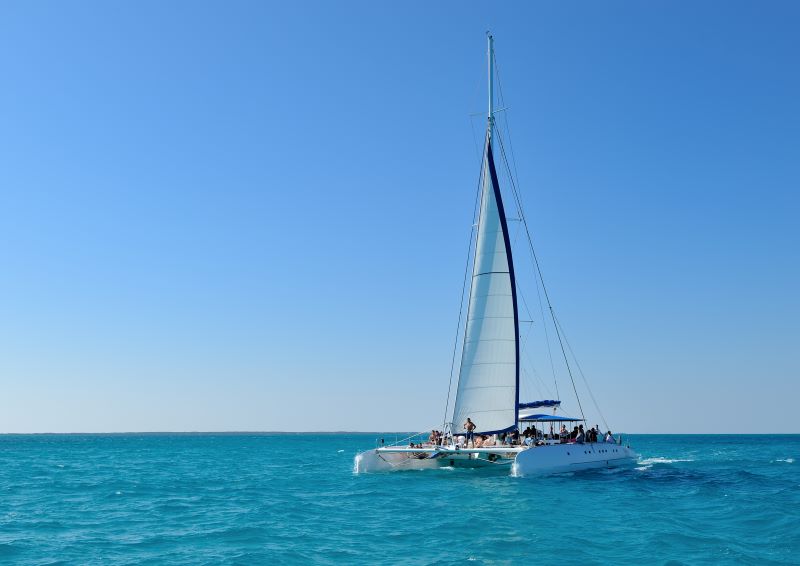 Everyone in your family will love spending time sailing the sparkling Barbados coastal waters. On these coastal cruises, you'll experience dazzling waters, awesome sea turtles, and great rum punches. Some Barbadian cruises are an all-out party with DJs playing slamming Caribbean music, dancing, limbo dancing, and other exotic cultural performances.
It really is a great sailing experience with amazing food and wonderful people. Don't leave Barbados without exploring the island from an exhilarating sail along the picturesque coastline. It's one of the unforgettable things to do in Barbados with kids.
Learn more about Barbados coastal cruises
---
Morgan Lewis Windmill
---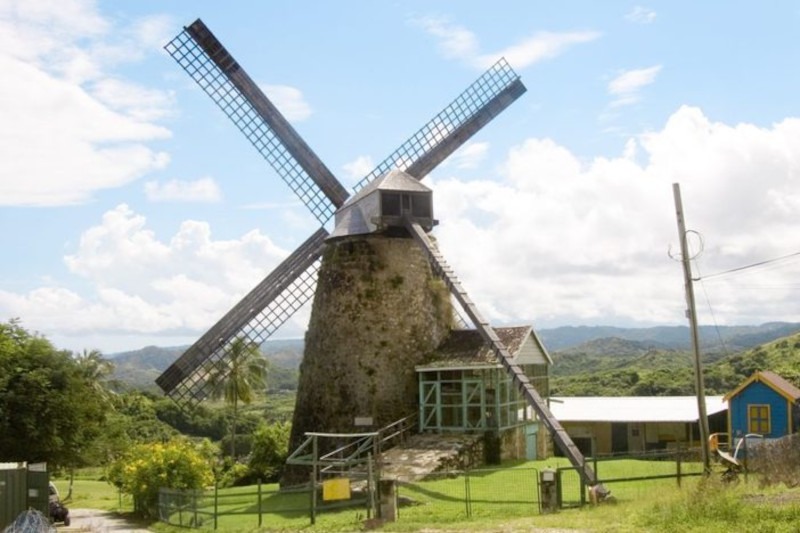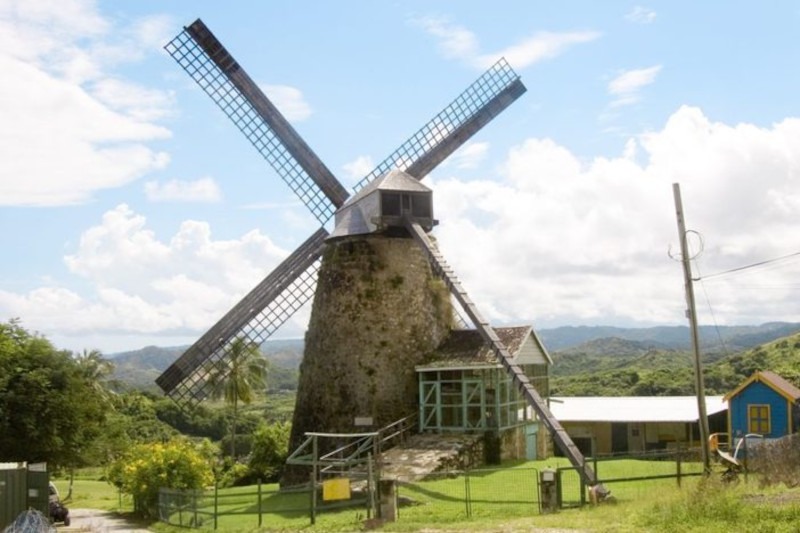 Another fun thing to do in Barbados with kids is to head out to the Morgan Lewis windmill. This is a must-see part of Barbadian heritage… maybe this mill is a reminder from our ancestors, that a tropical paradise needs renewable energy.
You have to take the family over to experience the re-enactment of the Morgan Lewis Mill on the second Sunday of each month between February and May. You'll experience a mix of emotions… as this historical monument comes to action.
Learn more about the Morgan Lewis Mill
---
Rascal Water Park
---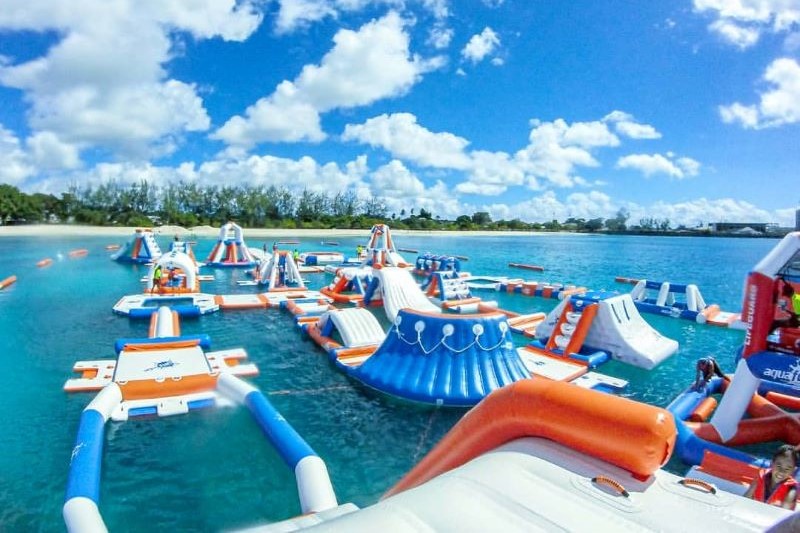 Rascals Water Park is a great addition to the things to do in Barbados with kids. This fun aquatic fun park is located on the outskirts of Bridgetown. The Rascals water park is made up of giant inflatable obstacles and slides.
It's a great place to experience an exciting day of fun, sun, and crystal clear water. As you have a relaxing time enjoying your favourite beverage at the bar the kids can enjoy the jumps and slides into the water.
Learn more about Rascals Water Park
---
Fishing Charters
---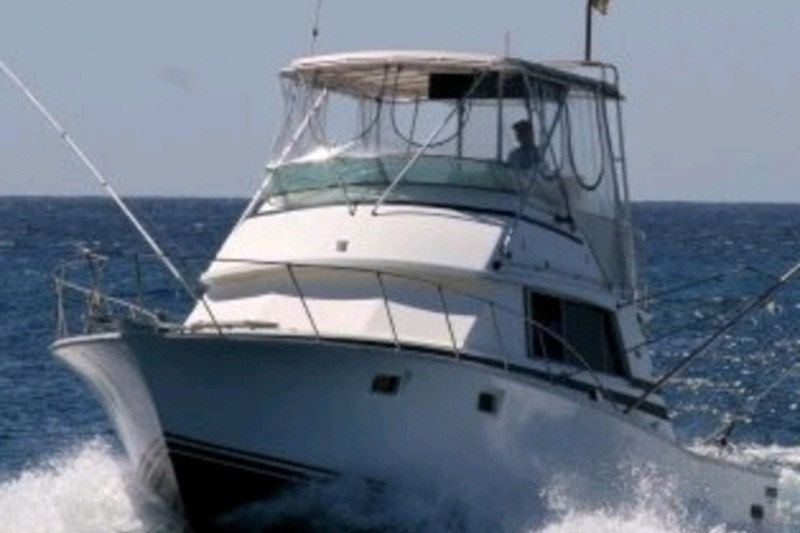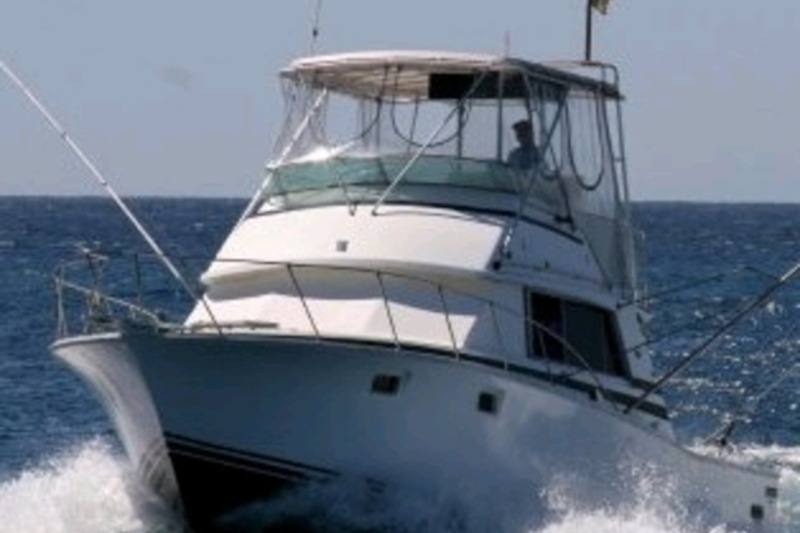 If you love fishing and you are vacationing in Barbados with kids there are a number of fishing charters offering exciting deep-sea fishing opportunities. Many of these charter companies have well-equipped purpose build boats managed by an experienced captain and crew.
You can choose from whole or half-day charters often with all tackle, bait, food, and drink provided. As an added convenience some of the fishing operators will pick you up from your hotel or guest house and take you back when you have caught your prize one.
Barbados fishing charters are a great way to experience the island's ideal conditions and natural beauty.
Learn more about Fishing in Barrbados
---
Horseback Riding Adventure
---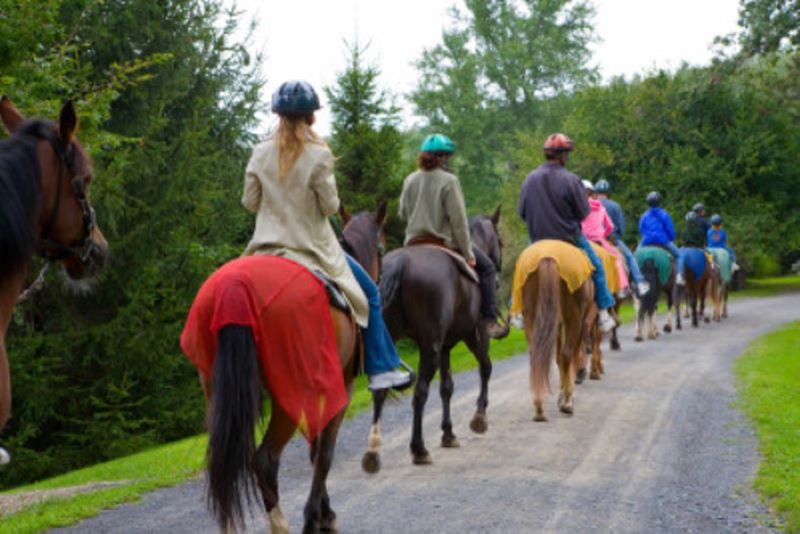 If you are travelling to Barbados with kids over 4 years old you couldn't ask for a more memorable recreational and therapeutic activity than a Barbados horseback riding adventure… Every year hundreds of visitors of all ages and abilities have the experience of a lifetime horseback riding in our warm beautiful weather.
So if you have an urge to explore the great outdoors… this side of Barbados with all its stunning scenic beauty and fascinating cultural heritage will no doubt fascinate you.
Explore a Barbados horseback riding adventure
---
Crop Over Festival
---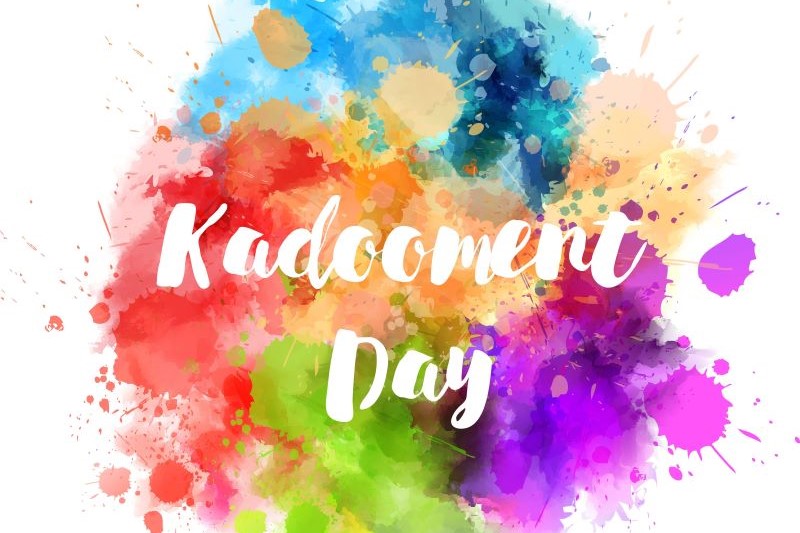 The Crop Over festival and Grand Kadooment are other fun things to do in Barbados with kids. Kiddies Kadooment ensures that the young ones are not left out of the celebration. The kids have their own Junior calypso competition and their own junior costume bands featuring adorable costumes and themes.
Learn more about what it's like to visit during Barbados Crop Over Festival
---
Swim With The Sea Turtles
---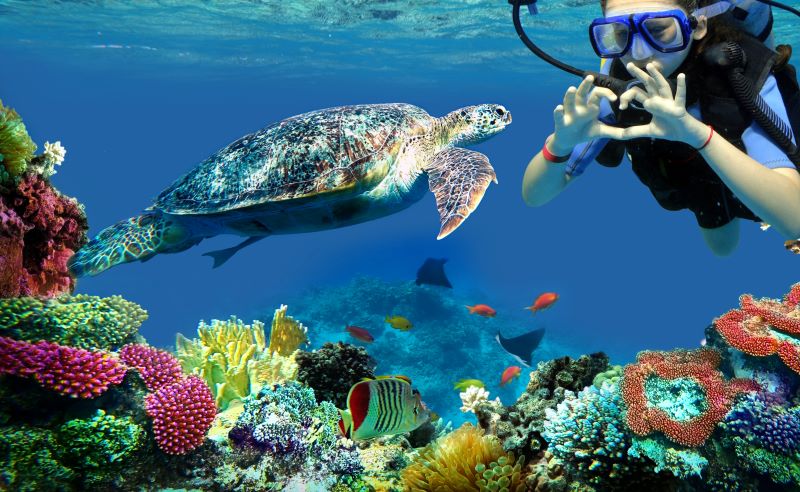 Along with witnessing a turtle hatching release which usually takes place between the months of July and October. Swimming with the sea turtles along the tranquil west coast of the island is a must-do experience for anyone visiting the island.
So if you are traveling with kids experience this unique opportunity to snorkel over shipwrecks, a beautiful tropical reef, swim, play, and feed the sea turtles while you cruise the crystal clear waters of the west coast…
.