It is a combination of factors that makes Barbados weather in March ideal for both vacation seekers and locals alike… Barbados location further east than all the other islands in the Caribbean chain ensures near perfect weather all year round.
March is the month with the highest annual sunshine, with 10 hours per day to enjoy with your outdoor activities. It is also pretty dry with perfect conditions for the annual sugar cane crop is harvested to take place during this period.
---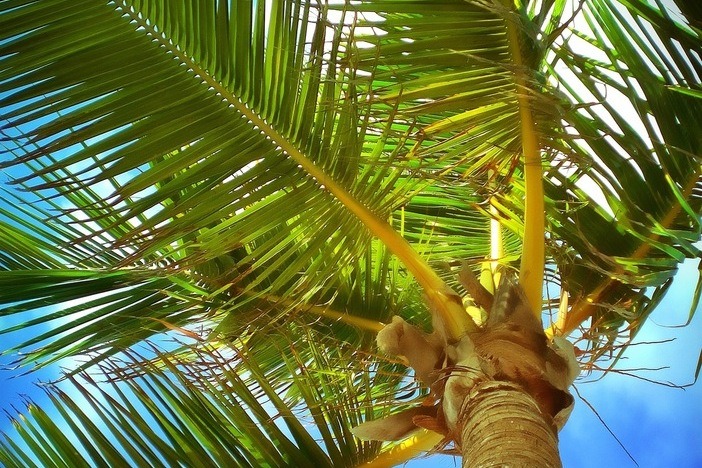 ---
Temperatures and Barbados Weather In March
---
You'll notice that from around mid November to April the temperatures on the island are some what cooler than the other months… But although this is so the weather in March stands out from the other months in this busy tourism season. The nights are not as cold as during January and February and the days are not as warm as the other months of the year.
Added to this you can enjoy all the daytime activities and the nightlife the island has to offer refresh by the cooling breezes constantly blowing across the island.
Here is a look at weather in Barbados in March…
Average High in March: 86°F
Average Low in March: 73°F
Average Temperature in March: 79.5°F
Average Rain Fall in March: 1.5″
March is the back end of the tourism season in Barbados but you'll still find hundreds of people from all over the world… Relaxing on the spectacular beaches and enjoying the numerous attractions in some of the most ideal weather conditions you'll find anywhere.
---
The Top Things To Do In Barbados Weather In March
---
Barbados weather conditions hardly change from month to month… actually as mention earlier it's near perfect all year round. But below we've listed the top six things to do outdoors in March. This will give you a better idea of what to do once you are here in paradise with us.
---
---
---
---
Take a Look at Barbados Weather in February and April
---