Are there Cheap Flights to Barbados? Yes, depending on the season you can certainly find flight deals to Barbados. Barbados is a sophisticated up market destination… but many of the everyday travelers to the island aren't wealthy. So flight deals to Barbados are a big drawing card when booking that special holiday get-a-way.
Even if you get one of the many package trips to the island… when you add the airfare you'll realize that your flight to Barbados may very well be the biggest expense of the whole trip.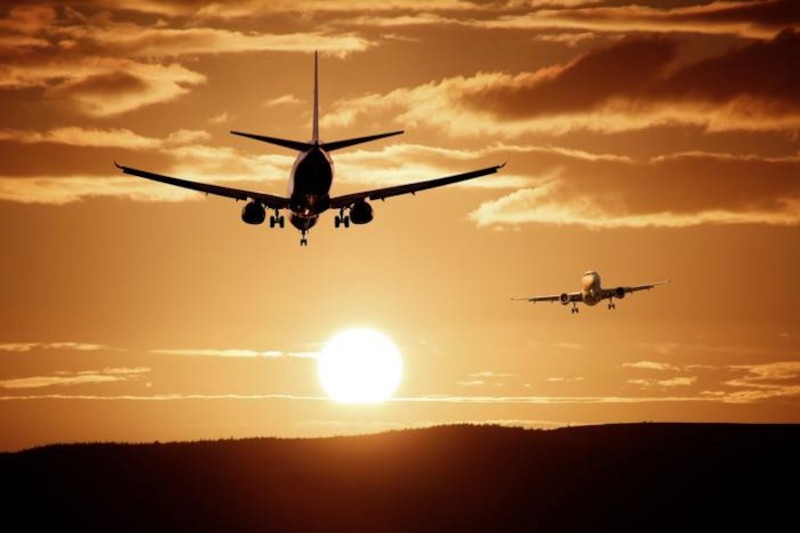 ---
Sourcing Cheap Flights to Barbados
---
Fortunately with the advances in technology you can quickly and easily shop independently for a cheap flights to Barbados and save a nice piece of change. The best way to do this is to visit one of the fare compare engines… A compare engine is search engine that searches multiple airlines to create a comprehensive one-stop airline shopping experience.
Want to test one of these compare engines to see your savings? You'll have to checkout the leading cheap airfare search engine on the Worldwide Web, Kayak. This search engine allows you to Compare hundreds of travel sites at once to find the deal that's right for you.
---
Seasons and Cheap Flights to Barbados
---
Cheap flights to Barbados are to some extent determine by the season… So if you are shopping around for a flight you must take into consideration the time of year. Barbados is an idyllic tropical paradise with lots of things to do all year round… but despite this there is still a main tourist season.
November to April is the main tourism season in Barbados, at this time you will find some of the most expensive airfares. Christmas and New Year are included in this busy period. You'll find that it's extremely difficult to find discounted flights to Barbados at this time.
June to August is also quite busy with many tourist and Barbadian nationals traveling to Barbados at this time. So that there vacation coincides with the annual Crop Over festival. During this summer period flights will be more expensive than during other off peak periods.
April to June and September to November are perhaps your best chance to save big on flights to Barbados. You can find the deal that's right for you. during this period.
---
Cheap Flights to Barbados From North America
---
Some of the airlines that may have Cheap Flights to Barbados from the USA are American Airlines, US Airways, American Eagle, Caribbean Airlines (formerly BWIA) and Air Jamaica. If you are traveling from Canada, Caribbean Airlines (formerly BWIA) and Air Canada may also offer cheap air travel from Toronto, Montréal and Halifax during off-peak periods.
Travelers from the USA will benefit from low fare flights to Barbados when Jet Blue Airways commence its new service from New York to Barbados in October 2009. This new service which utilise a 150 seater Airbus A 320 aircraft will bring an additional 54,600 seat to the island annually. This service will depart from John F Kennedy in New York and fly to Barbados on a daily basis.
---
Cheap Flights to Barbados From Europe
---
The United Kingdom is a major market for visitors to Barbados. So if you are traveling from the UK during the tourist season it may be impossible to find a Cheap Flights to Barbados. Some of the airlines with direct flights from London and Manchester are British Airways, Virgin Atlantic and Caribbean Airlines.
If you are lucky you may get cheap flights to Barbados on Condor Airways out of Frankfurt or Martinair out of Amsterdam.
---
Information When Planning Flights To Barbados
---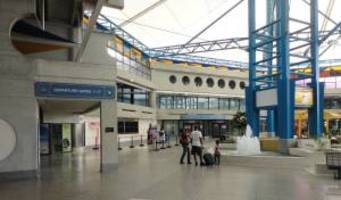 All flights to Barbados land at The Grantley Adams International Airport. This airport has the capacity to handle most large air-crafts including the Boeing 747.
Actually the airport has such a reputation that Barbados was one of the few destinations in the world where the British Airways Concorde made regularly scheduled flights.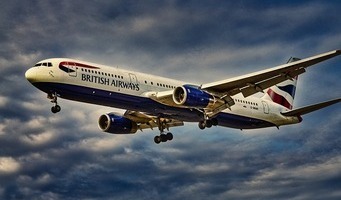 There are a number of airlines making regular flights to the island these include British Airways, Virgin Atlantic, American Airlines, American Eagle, US Airways, Air Jamaica, Air Canada, Caribbean Airlines, Liat, Executive Air.
There are also a number of chartered services. With these international airlines operating daily and weekly flights to Barbados from the major gateways across North America and Europe, you have no problem getting here.