George Washington House in Barbados is a 8th century colonial great house located at the Garrison on the island's scenic south coast. This is the colonial great house where Americas president George Washington spent approximately 7 weeks in 1751. He was age 19 then and traveling with his half-brother, Lawrence Washington, who was suffering from tuberculosis. This is significant because it is widely believed that Barbados was the only country outside the United States that George Washington ever visited.
This historic 18th century great house which is owned by the Barbados National Trust was carefully restored and refurbish in 1999 creating a popular tourist attraction. Visitors to George Washington House in Barbados get to understand and appreciate why he fell in love with the island.
Visitors also get to see a high definition film depicting his visit and take a guided tour of the beautifully restored home where he slept during his stay. In addition visitors to the house learn about and experience the mysterious Garrison Tunnels. These tunnels were built in the early 1800's to provide covert communication and an escape for the 3000 soldiers who lived at the Barbados Garrison.
---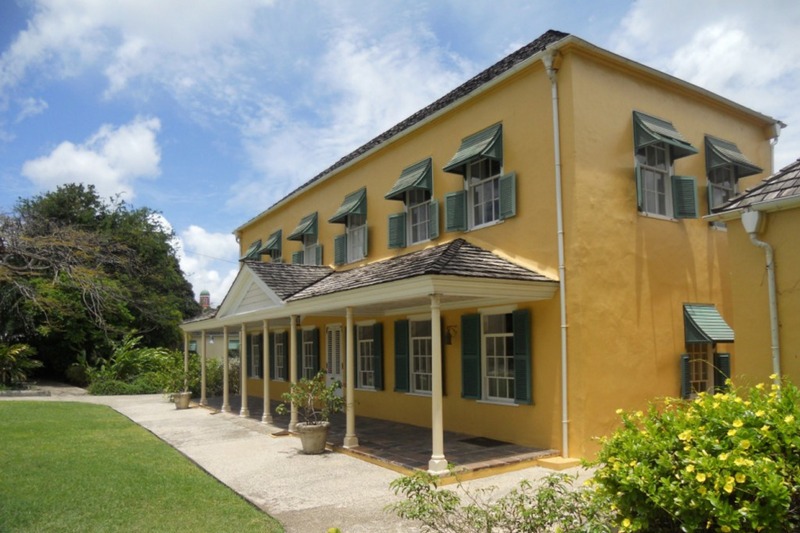 ---
Where Is George Washington House Barbados Located
---
George Washington House Barbados is located, at the Garrison on the out skirts of Bridgetown Barbados. The house which was officially opened on 13 January 2007 is nestle within the Garrison Historic Area. This area comprises of the Barbados museum, The Garrison Savannah, the Garrison Tunnels and the historic Main Guard House and Cannon Collection.
You'll be amazed by this fascinating heritage tourist attraction it definite is a must see for both locals and visitors to the island.
---
Tour George Washington House Barbados
---
If you would like to take a step back into a bygone era of Barbados colonial life, then a stop over at the historic George Washington House is recommend for you. This tour gives you a sneak peak into life of a colonial gentleman during the 18th century. Here is what you'll get…
Interactive educational display
Weekly day and night tours of the historic Barbados Garrison
Photo opportunities
Book this tour online today!
---
Other Attractions Near George Washington House Barbados
---
In Barbados you are never far away from an amazing attraction. Other popular attractions and things to see and do close to George Washington House Barbados are the Barbados Museum and Historical Society and the Barbados Garrison Savannah
---
---
Hotels Close To George Washington House Barbados
---
---
---