Barbados sweet potato pie is one of those dishes that's growing in popularity. It can be found on most menus whether it's in the restaurants or at the mobile food vendor. The sweet potato is a tasty root vegetable that is distantly related to the potato. It is believe that the sweet potato was first cultivated for domestic use in the Central American country of Peru about 5000 years ago.
It is said that this pie dates back to the early colonial days of the 18th century. Since then it has become an integral part of the dinner table especially during special occasions. Sweet potato is one of the crops that is grown locally, so its increase preparation in pie and black pudding is a good sign.
All this is coming at a time when there is the cry to produce more locally grown dishes. Locals surely love it by its preparation in the hotels and restaurants is a great way to introduce visitors to the island to this delicious recipe.
---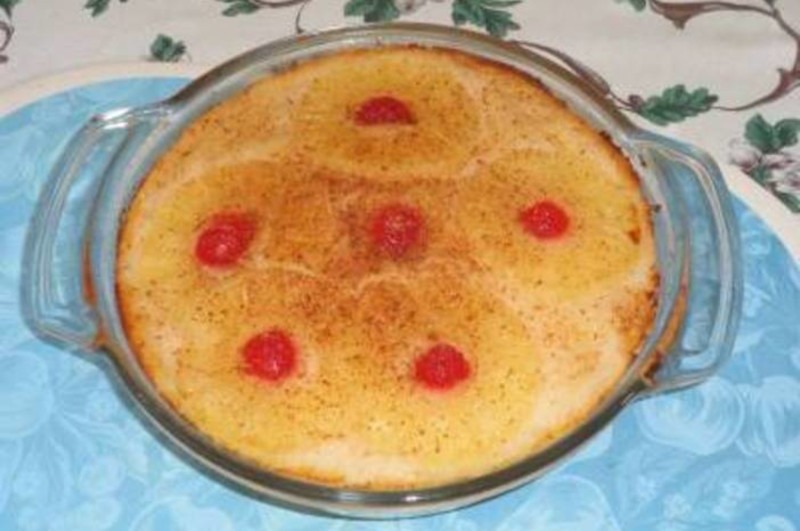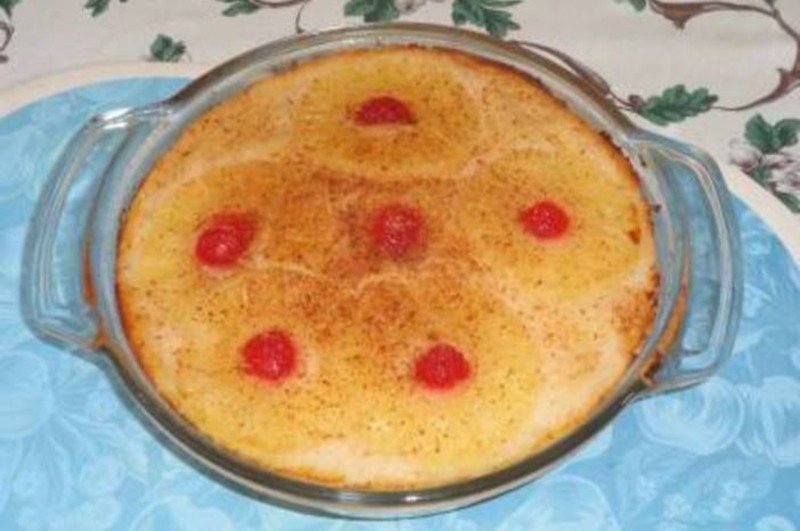 ---
Here is a recipe for Bajan Coconut Bread…
3½ lbs. sweet potatoes
1½ teaspoons salt
1 small tin of crush pineapples
1 small tin of sliced pineapples
¼ lb maraschino cherries
¼ lb Margarine
2 teaspoons Margarine
---
Cooking & Baking Directions
---
Peel sweet potatoes and boil in salt water until soft. Once cook mash the potatoes with the margarine until smooth. Mix the sweet potatoes with the crushed pineapple. Put pineapple and potato mixture in a greased pie dish, smooth the top and arrange pineapple slices on it.
Decorate by placing a cherry in the center of each pineapple slice. Bake in a moderately hot oven for about half hour until light brown. Serve at room temperature…
---
Learn How to Make Bajan Sweet Potato Pie and More…
---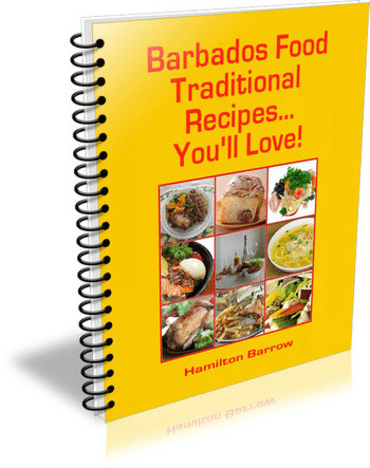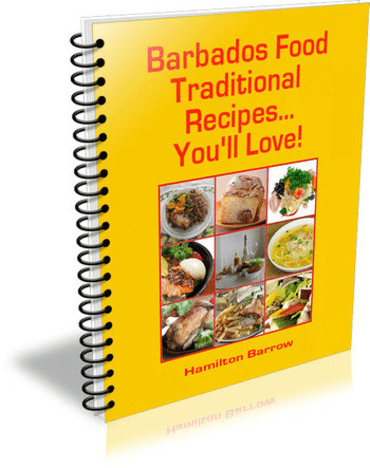 ---
Barbados Food… Traditional Recipes You'll Love! the recipes are found in our electronic print guide to preparing Barbados Foods. This recipe guide include many of the island most love recipes, including the recipes for the much love Barbados Macaroni Pie.
Each recipe contain detail instructions on how to prepare and cook the Bajan way. The recipe e-book is available for download and print immediately, you can print the recipes as many times as you want and get FREE Updates every time we make changes to this book!.
---
What You Will Find In This Ebook
---
Here you'll find recipes for
Breadfruit Cou Cou
Fried Flying Fish
Frizzed Salt Fish
Conkies
Jug Jug
Bajan Macaroni Pie
Barbados Great Cake
and so much more
Click Here to learn more about the BEST and most comprehensive guide to Traditional Barbados Recipes on the internet…