Barbados hot sauce is the number one appetizer on the island, this popular spicey condiment is a must on most traditional Barbadian recipes. Once a homemade delicacy it is mostly commercially manufactured these days and widely available in most supermarkets across the island.
Bajan pepper sauce makes a great dipping sauce on the much love traditional Bajan Fish Cakes but you can also try it on your fish, poultry, and meats you wouldn't regret it! Barbadians usually those who use the hot-sauce liberally with rum drinking.
---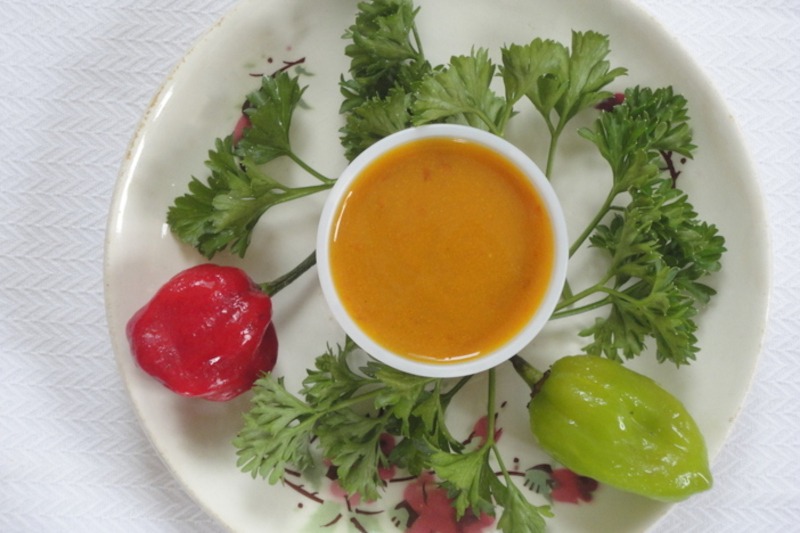 ---
Here is a recipe for Barbados Hot Sauce…
20 large Scotch Bonnet Peppers
8 Ounces of White Vinegar
2 large Onions
2 Cloves of garlic
2 tablespoons of chopped turmeric
2 tablespoons of mustard
2 tablespoons of brown sugar
Salt to taste
---
Blending Directions for Barbados Hot Sauce
---
Add the turmeric and all other ingredients in a food processor or blender and process until it becomes a smooth consistent mixture. Add approximately 8 ounces of vinegar, sugar, salt and mustard to the mixture and blend again. Pour the mixture into sterilized jars or bottles.
---
Learn How to Make Barbados Hot Sauce and More…
---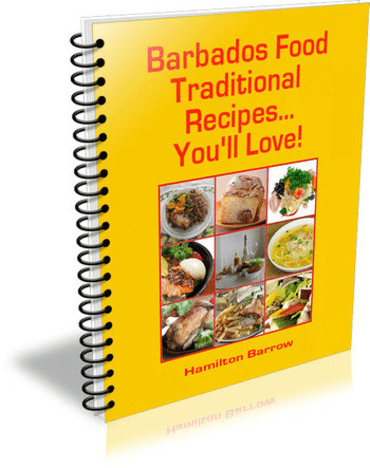 ---
Barbados Food… Traditional Recipes You'll Love! Both recipes are found in our electronic print guide to preparing Barbados Foods. This recipe guide include many of the island most love recipes, including the recipes for the much love Barbados Macaroni Pie.
Each recipe contain detail instructions on how to prepare and cook the Bajan way. The recipe e-book is available for download and print immediately, you can print the recipes as many times as you want and get FREE Updates every time we make changes to this book!.
---
What You Will Find In This Ebook
---
Here you'll find recipes for
Breadfruit Cou Cou
Fried Flying Fish
Frizzed Salt Fish
Conkies
Jug Jug
Bajan Macaroni Pie
Barbados Great Cake
and so much more
Click Here to learn more about the BEST and most comprehensive guide to Traditional Barbados Recipes on the internet…