You'll find Barbados green peas and rice on all Bajan menus whether its a wedding or the mobile food van on the streets. However when it comes to the Christmas lunch menu Barbados green peas and rice is a must have. Maybe this has to do with the fact that traditionally this type of pea was available in abundance.
In recent times however these peas are not as plentiful which has led to increase cost at the market… actually a pint of these peas can cost as much as $10.00 a pint in the fresh food market. However despite these challenges green peas remain an important component on the Barbadian dinner menu especially during the Christmas festivities.
In fact it is so popular that Barbadian cooks going back to our fore parents consider it unpardonable not to have green peas and rice on the menu.
---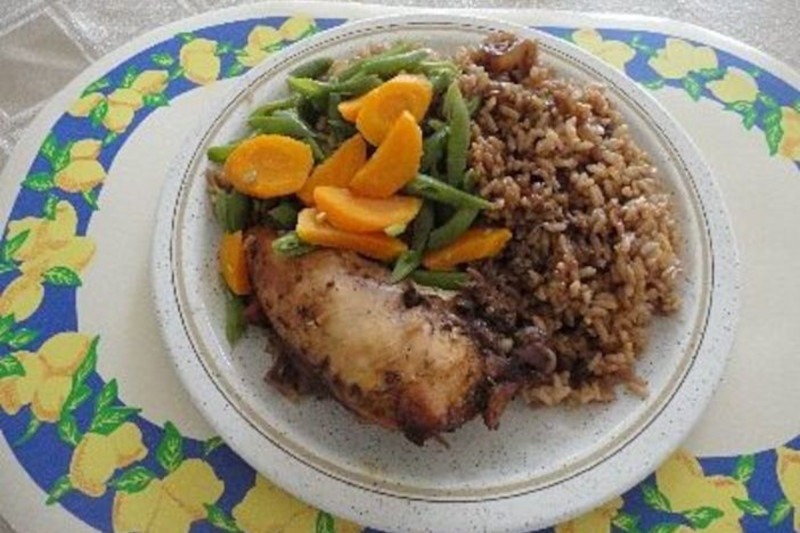 ---
Here is a recipe for Barbados Green Peas and Rice…
2 cups rice
2 cups green peas
100 g (4ozs) salt meat
6 Cups of water
1 tablespoon margarine
Bunch of herbs
½ tablespoon salt if necessary
---
Cooking Directions for Bajan Green Peas and Rice
---
Place water in saucepan, add peas salt meat, herbs, slice onion and boil for approximate 20 minutes. Then wash rice and sprinkle into the saucepan, add margarine and boil over moderate heat (about 15 mins) at first, then allow to steam over low heat until all the water is absorb and the grains are soft and fluffy.
---
Learn How to Make Barbados Green Peas and Rice…
---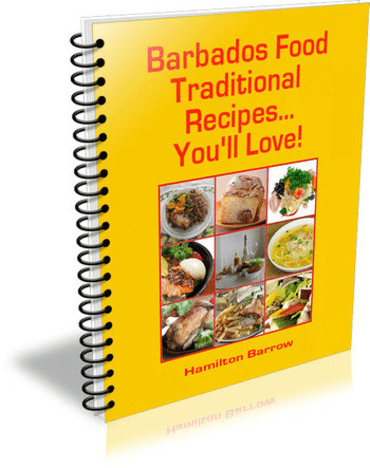 ---
Barbados Food… Traditional Recipes You'll Love! Both recipes are found in our electronic print guide to preparing Barbados Foods. This recipe guide include many of the island most love recipes, including the recipes for the much love Barbados Macaroni Pie.
Each recipe contain detail instructions on how to prepare and cook the Bajan way. The recipe e-book is available for download and print immediately, you can print the recipes as many times as you want and get FREE Updates every time we make changes to this book!.
---
What You Will Find In This Ebook
---
Here you'll find recipes for
Breadfruit Cou Cou
Fried Flying Fish
Frizzed Salt Fish
Conkies
Jug Jug
Bajan Macaroni Pie
Barbados Great Cake
and so much more
Click Here to learn more about the BEST and most comprehensive guide to Traditional Barbados Recipes on the internet…