One of the goodies served up by Barbadian cooks is Barbados Cou Cou and Flying Fish. Over the years this popular Bajan dish has been widely regarded as the island's national dish. Actually you were not considered a cook if you could not prepare this delicacy made from corn meal and chopped okras…
Once you are on the island you should try Barbados Cou Cou and Flying Fish. So look for it on the menu. On the other hand if you would like to try preparing in your kitchen here is a recipe to guide you through the process. You just may become an expert in what is quickly becoming a dying art on the island as younger Barbadians turn to meals that are much easier to produce.
---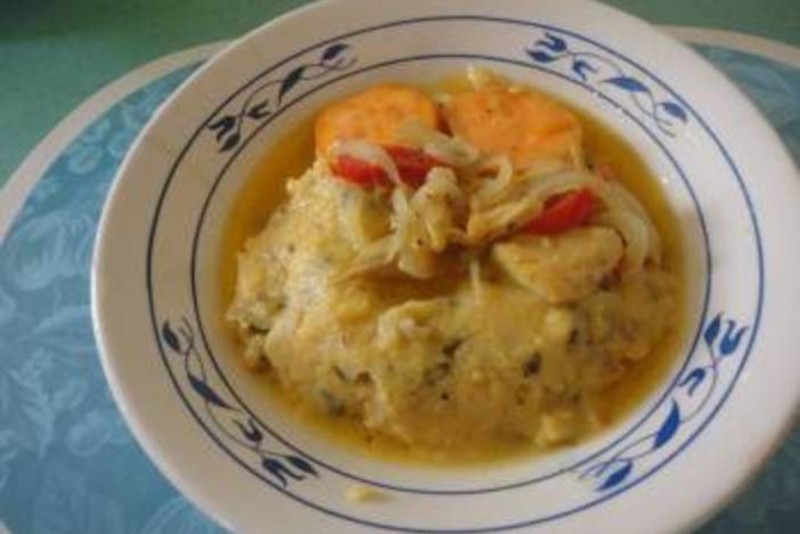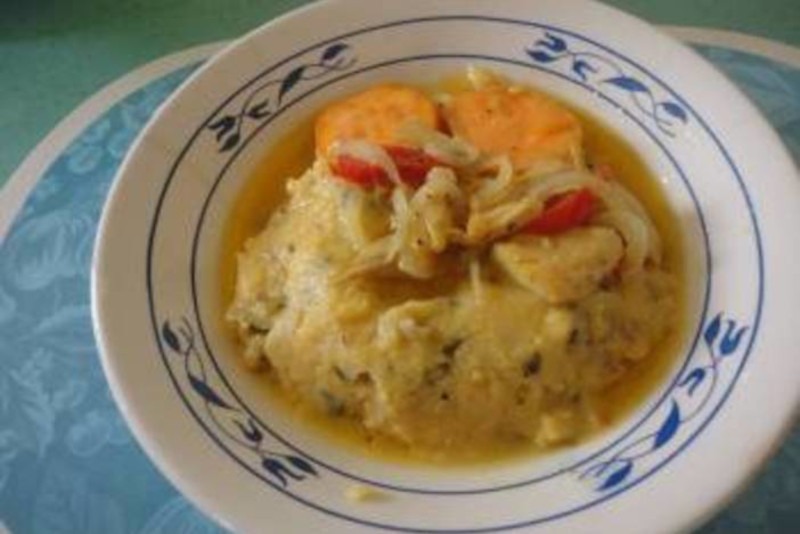 ---
Here is a recipe for Barbados Cou Cou and Flying Fish…
450g (1lb) Corn Meal
20 Okras
6 Cups of water
1 tablespoon of Salt
2 tablespoons of margarine
A bunch of herbs
1 grated onion
---
Cooking Directions for Cou Cou and Flying Fish
---
Wash okras thoroughly in plain water, cut off stems and cut into thin slices. Place okras, bunch of herbs, half tablespoon of salt and grater onion in saucepan with 3 cups of water and boil for 15 minutes. In another saucepan add the remaining 3 cups of water, half tablespoon of salt to the corn meal and mix well.
Then take okra mixture in other saucepan from the heat and slowly stir into corn meal mixture a little at a time, until it is well blended. Return saucepan with combined mixtures to the stove and cook mixture over medium heat while stirring with a wooden spoon or spatula. Once mixture becomes firm and breaks away from the saucepan it is finished. Place immediately in serving dish and spread with margarine.
---
Flying Fish Recipe – When Cooking Cou Cou and Flying Fish
---
6 boned flying fish
15 ml of lime juice
4-5 blades of eschalot
2 tablespoons of margarine
1 large tomato
2 medium onions
3 cups of water
Salt and pepper
---
Flying Fish Cooking Directions
---
Place 6 boned flying fish in salt and lime and marinate for 25 minutes. Wash off in plain water and dry. Make a seasoning mixture by chipping, 1 onion with blades of eschalot. Slice remaining onion and tomato.
Chip fine adding salt and pepper to the mixture. Once fine rub the season mixture onto the fish making sure that it goes between the segments.
Place fish with skin side down on board and roll up from the tail end. Place fish sliced tomato, onion and margarine in saucepan with 3 cups of water. Cover and left to simmer for 15 minutes or until fish is
cooked. Do not let the water steaming the fish boil out as this will be used as the sauce to served with the steamed fish.
---
Learn How to Make Barbados Cou Cou and Flying Fish…
---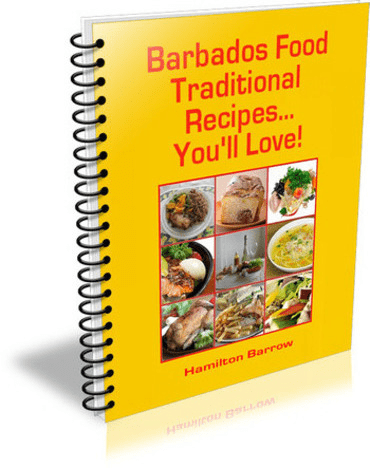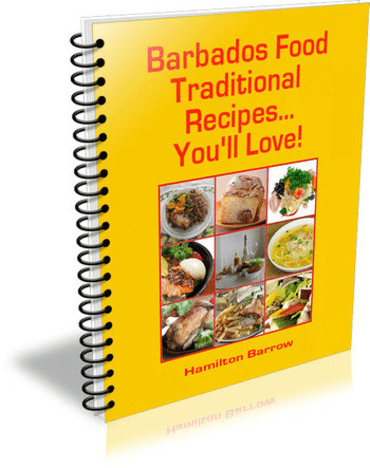 ---
Barbados Food… Traditional Recipes You'll Love! Both recipes are found in our electronic print guide to preparing Barbados Foods. This recipe guide include many of the island most love recipes, including the recipes for the much love Barbados Macaroni Pie.
Each recipe contain detail instructions on how to prepare and cook the Bajan way. The recipe e-book is available for download and print immediately, you can print the recipes as many times as you want and get FREE Updates every time we make changes to this book!.
---
What You Will Find In This Ebook
---
Here you'll find recipes for
Breadfruit Cou Cou
Fried Flying Fish
Frizzed Salt Fish
Conkies
Jug Jug
Bajan Macaroni Pie
Barbados Great Cake
and so much more
Click Here to learn more about the BEST and most comprehensive guide to Traditional Barbados Recipes on the internet…