Another popular delicacy is Bajan fish cakes recipe, which are made with salted cod imported from the maritime provinces of Canada. The importation of salted fish and meat goes back to the colonial days when these foods, which could be stored for months, were seen as a cheap source of protein.
Barbados Fish cakes are the ideal party food, this delicacy is served in rustic rum shops and elegant cocktail parties alike… but for breakfast two fish cakes also go well with a salt bread this is call a bread and two.
As health conscious as everyone is trying to be, a dish of freshly fried hot Bajan fish cakes passed around at a gathering with some pepper sauce, goes like smoke in the wind. In fact fish cakes are so popular that many a visitor to the island have to get the recipe to take with them.
---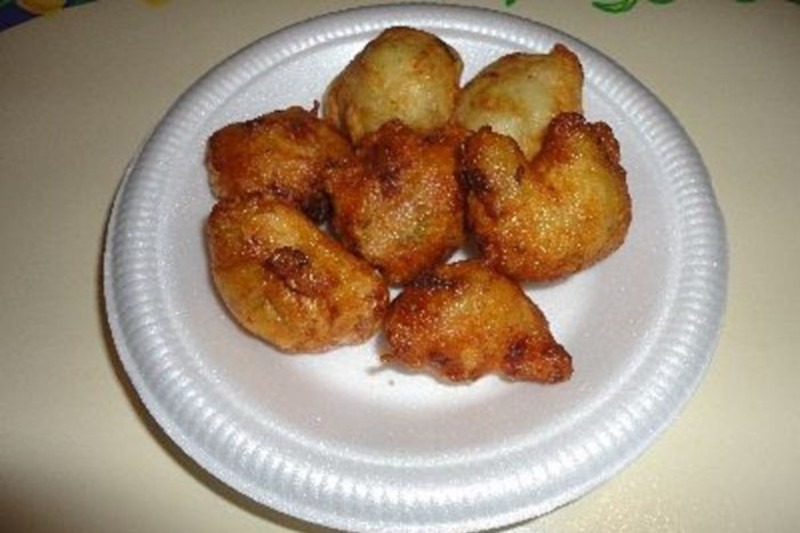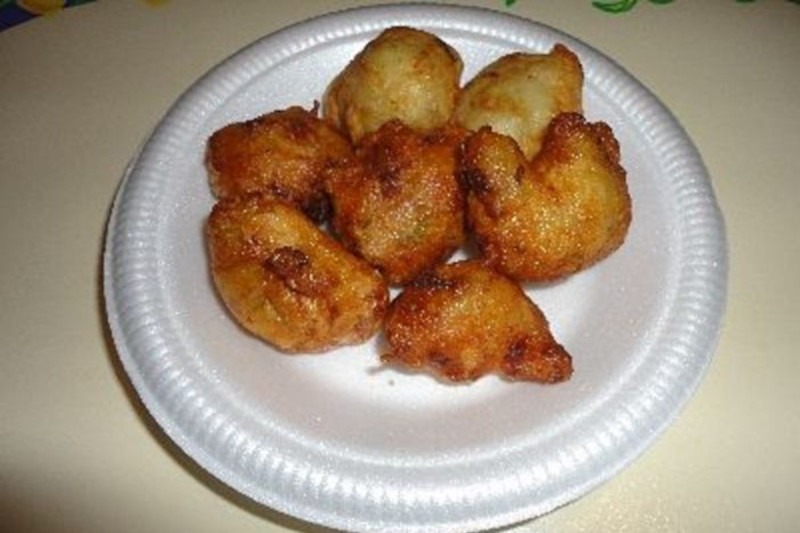 ---
Here is the Bajan Fish Cakes recipe…
225g (1/2lb) Salt fish (cod fish)
4 Cups flour
2 teaspoons baking powder
1 Cup water
1 Median hot pepper (chopped)
4 Sprigs of scallion (chopped)
I large onion (chopped)
2 teaspoons thyme
1 teaspoon black pepper
Salt to taste
Vegetable oil for frying
---
Cooking Directions For Barbados Fish Cakes Recipe
---
Remove salt fish from the bone and Shred. Boiled fish and drain away the water and let fish cool. Sift flour and baking powder into a large bowl. Separate boiled fish from any additional bones and flake into smaller pieces. Add water to flour mixture and then add finely chopped seasoning as you go. Add shredded fish to the batter and stir well
Heat vegetable oil over medium flame until haze forms. Using a tablespoon, drop batter into oil. Fry batter until golden brown and crispy around the edges. To remove excess oil place on kitchen towel for a few minute before serving.
---
Learn How to make Bajan Fish Cakes Recipe and More…
---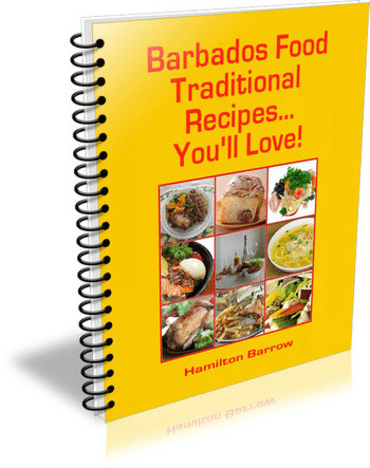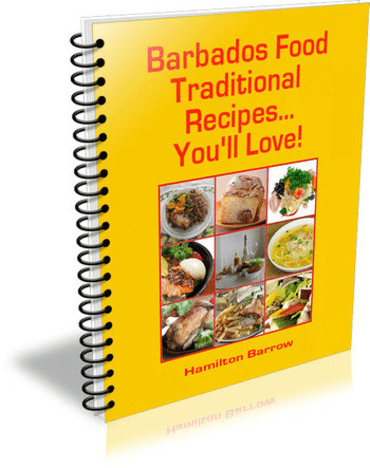 ---
Barbados Food… Traditional Recipes You'll Love! Both recipes are found in our electronic print guide to preparing Barbados Foods. This recipe guide include many of the island most love recipes, including the recipes for the much love Barbados Macaroni Pie.
Each recipe contain detail instructions on how to prepare and cook the Bajan way. The recipe e-book is available for download and print immediately, you can print the recipes as many times as you want and get FREE Updates every time we make changes to this book!.
---
What You Will Find In This Ebook
---
Here you'll find recipes for
Breadfruit Cou Cou
Fried Flying Fish
Frizzed Salt Fish
Conkies
Jug Jug
Bajan Macaroni Pie
Barbados Great Cake
and so much more
Click Here to learn more about the BEST and most comprehensive guide to Traditional Barbados Recipes on the internet