The Barbados Community College is one of the leading tertiary education institutions on the island. It was establish in 1968 by an Act in the Barbados Parliament. The Act known as the Barbados Community College Act, 1968-23 was amended in 1990 to upgrade the institution. This Act empower the College to grant Bachelor
Degrees, Associate Degrees, Diplomas and Certificates, to students who successfully complete approved programmes of study. The main campus of the BCC is located at the college's original location at the "EYRIE" Howells Cross Road just on the out skirts of Bridgetown. While the hospitality training takes place at the Hotel Pommarine on the islands active south coast.
---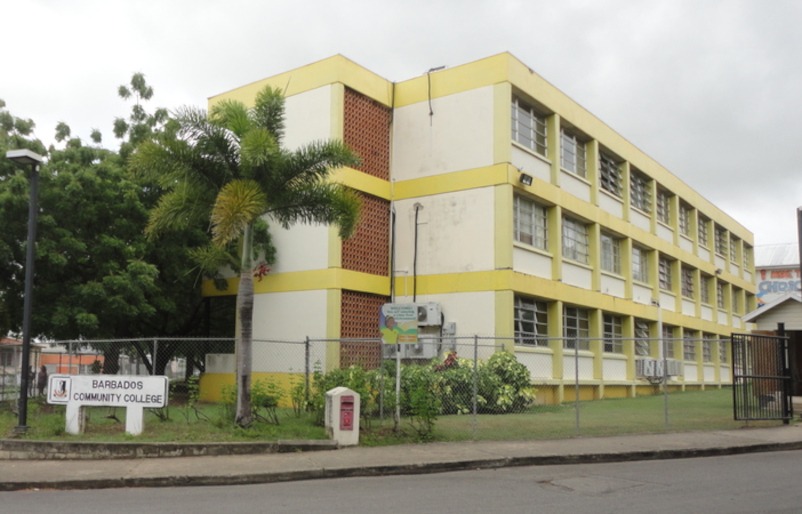 ---
"BCC" as it is popularly known offers educational programes and training in the following areas
Agriculture
Liberal Arts
Commerce
Fine Arts
Technology
Science
Hospitality
Students enrolling in the "BCC" can choose from three under graduate programes, Bachelor of Fine Arts, a Bachelor of Education or a Bachelor of Science program. Along with these there are also a number of Associate degree programmes on offer at the college.
The Barbados Community College aims to provide students with the skills, knowledge and attitudes necessary for productive work in the community. And to encourage a wide range of cultural activities and constructive use of leisure time
BCC features a modern campus with all the resources offering a number of wonderful programmes. The college doesn't cater only to local students but also to foreign students. So if you are an overseas student and you're discipline enough to study in an island paradise surrounded by spectacular beaches, awesome surfing conditions, fantastic scuba diving and great snorkeling here is what you'll need
---
Entry Requirements for Barbados Community College
---
The minimum qualification for entry to the college are
Four passes at CXC General Proficiency level with grades 1, 2 and 3 as of June 1998
Four passes at GCE Ordinary Level with Grade A, B, or C
Any qualification considered by the Barbados Community College to be equivalent
NB: English Language must be included in the qualifications. You'll also need to present the following original or certified documents
Birth Certificate – Where applicable documented evidence of a change in name must be submitted (E.g. marriage certificate)
Evidence of Status in Barbados (E.g. Permanent Resident, Immigrant)
Academic Qualifications persons awaiting results must present the grade slips or certified copies of the grade slips at the schedule interview.
Transcripts from college and Universities must be sent directly to the college in signed seal envelopes.
Applicants whose native language is not English are required to obtain a minimum score of 550 in the Test of English as a Foreign Language.
There is a non-refundable registration fee for all applicants. Early registration runs from November first to the end of February while late application runs from March 1st to March 31st. Students applying early pay a Bds $10.00 application fee while those applying late pay a Bds $60.00 application fee.
---
Student Visa
---
All non-nationals require student visas to study or go to school in Barbados. Student visas are only issued by the Immigration Department in Barbados. There is an application fee of US$100.00. How do you apply for a student visa?
You will need to complete the appropriate form ( H1 and H2) stamped by the school principal and submit the form, along with a valid passport, and four (4) photographs to the Chief Immigration Officer.
If your parents reside in Barbados, you must also provide proof that they have a valid work permit by submitting a copy with your application. The processing period for student visas is four to six weeks. You can check the BCC website for more details and to download your application form.