When you hear of Barbados music, what comes to mind? Many of you would think of Robin "Rihanna" Fenty the latest R & B sensation to have taken the world by storm. In fact Rihanna's catchy rhythms and unmistakable Bajan accent have become popular for beyond her birth place here in the Gem of the Caribbean Sea.
It is true music in Barbados might have gotten worldwide attention when Rihanna pop on to the world stage with her debut song "Pon De Replay".. But long before her sensational rise to stardom Barbados has been producing high quality entertainers and music.
The island's rich musical heritage include groups like the Merrymen who have thrilled audiences world wide with their catchy island songs filled with biting wit… But in recent times as seen by the island's music awards although folk songs are still prevalent. Barbados has a develop a diverse mix of genres and hybrids of music including reggae, steel pan, spouge, calypso soca and raga soca.
Music is the heartbeat of the Caribbean islands and Barbados is no different… So when you come to Barbados you will no doubt delight in the spectacular white sand beaches and spectacular coral reefs… and be fascinated by the island's rich cultural heritage.
But more importantly you will enjoy the lively catchy sound of Bajan music… songs that have captured the imagination of both locals and visitors for the last twenty five years.
Here is a look at some of the other Barbadian artist that has gain world wide recognition over the years..
---
Barbados Music – Krosfyah
---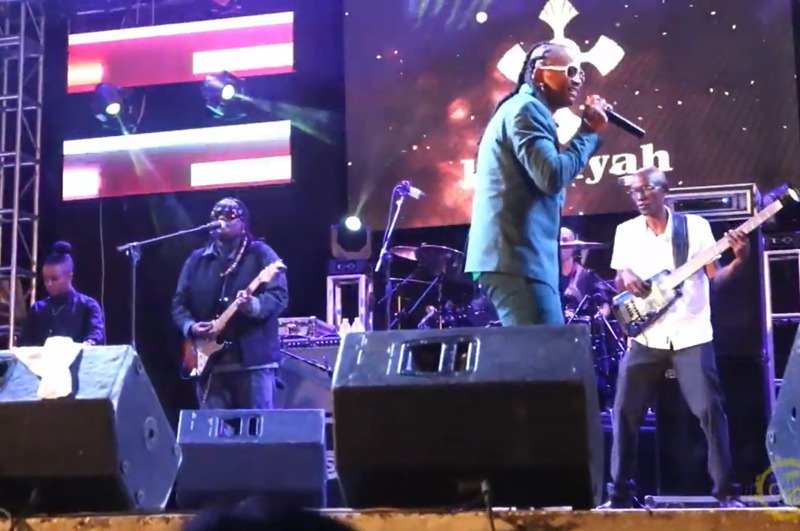 Krosfyah is the leading Soca bands in Barbados, over the last 15 years they have develop a solid reputation for consistently producing pulsating rhythms, infectious melodies and high-energy performances.
Known for sporting dreadlocks and bright coloured bandanas Krosfyah is the typical Caribbean band. Since their debut album "Ultimate Party" released in 1994 Krosfyah has gone on to produce a number of exciting hits…
And has been touring the world introducing fans to their pump up style of high energy soca.
---
Barbados Music – Arturo Tappin
---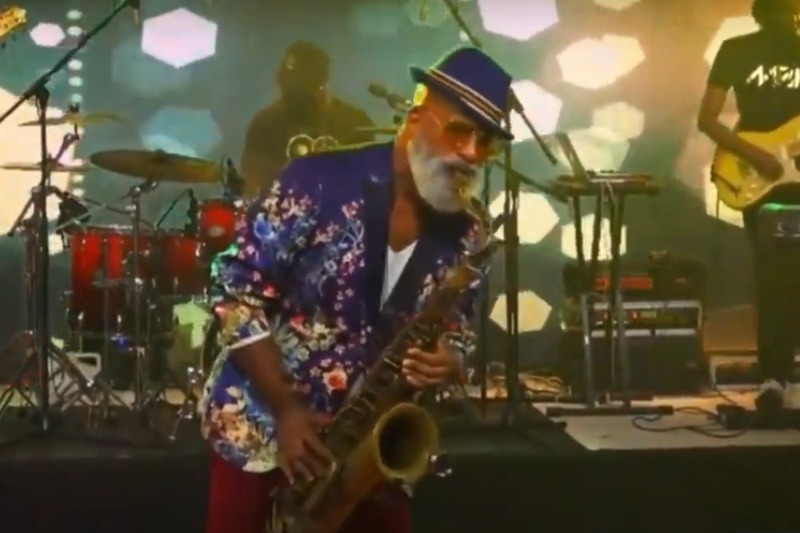 Auturo Tappin is another major spoke in the wheel that drives the music of Barbados… his unique reggae, jazz fusions has made him a hit with fans worldwide. Describe by music experts as the saxiest horn man from the Caribbean.
The dynamic Berklee College of Music trained Tappin has definitely enhance his growing reputation by touring and performed with leading international artist like Roberta Flack, Luther Vandross, Ernest Ranglin and Monty Alexander.
His refreshing roots/jazz fusions and dynamic explosive performances add to the appeal demonstrated in his albums Saxroots and Java… For more of his unique rootsy Barbados music click here to go to his music…
---
Barbados Music – David Kirton
---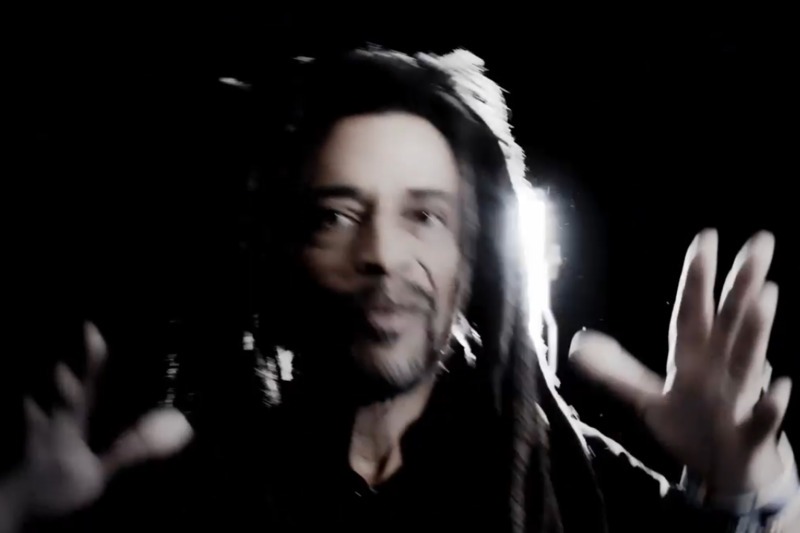 David Kirton's easy delivery style has brought a new dimension to the Barbados music scene… He is one of the many Bajan artists leading the surge in the island's music on to the world stage.
In 1998 RAS Records aptly describe Kirton's debut album as "a spirited mix of lover's rock and roots rhythms with his refreshingly sweet and original vocal sound. His incredibly smooth delivery has an exotic tinge that at times can be downright enticing."
Ten years later his hybrid of reggae, pop and rock blended to create a modern fusion that's unique and refreshing on the airwaves is still very much relevant.
His latest album "Time for Change" have gotten some of the same rave reviews as his first here is what the UK's Sunday Mercury wrote 'Barbadian balladeer Kirton has the crossover appeal to break him big in the mainstream pop charts.'
For more of this unique Barbados music from David Kirton click here to go to his music website…
---
Barbados Music – Mighty Gabby
---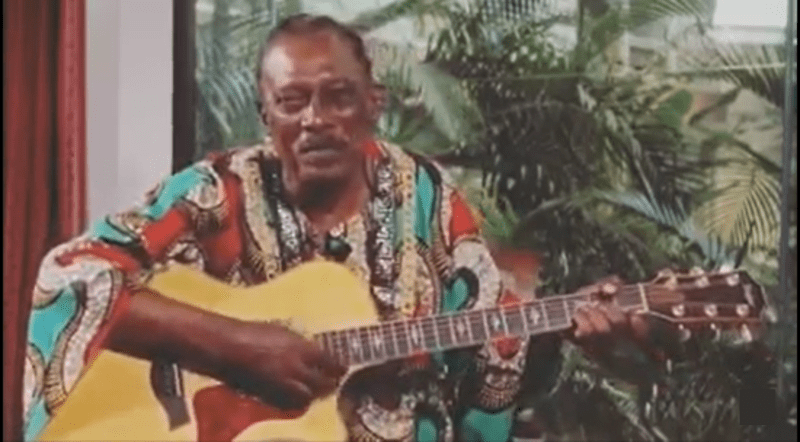 In 2006 at the first Barbados music awards "The Mighty Gabby" was awarded the Living Legend Award… few could dispute that the feats of this Barbadian entertainer are indeed legendary. Christened Anthony Carter "Gabby" won calypso crown in 1968 at the tender age of 19, since that historic occasion he has been crowned calypso king of Barbados on numerous occasions.
Over the last 30 years "The Mighty Gabby" has written over 700 songs. And has worked with some of the Caribbean's most illustrious arrangers like Eddy Grant, Nicholas Branker and Andy Williams.
Some of his lyrical master pieces include "Jack" penned in 1982, "Kaiso" 1990, "West Indian Politician" and of course his Folksongs which are world renowned "Bridgetown" and "Emmerton"
This is just a small sampling of music from Barbados, hope you get a chance to enjoy it…
---
Barbados Music – Red Plastic Bag
---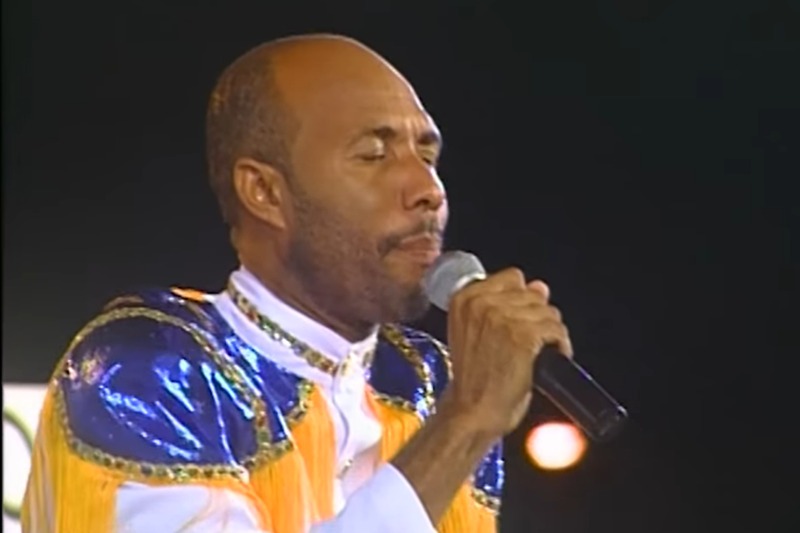 Long before the melodic song Ragga Ragga became a global hit. Many Barbadians look forward to the witty social commentry produced by Red Plastic Bag for the annual Crop Over festival.
Affectionately Known as RPB or Bag this Barbadian Calypsonian who started perfoming in 1979 has become a household name in Barbados and the wider Caribbean.
Some of his popular calypso include "Can't Find Me Brother", "Volcano", "Something's Happening", "De Country En Well", "Once upon a Wine" and of course the Raga Soca song "Ragga Ragga," which has been translated into 7 languages.
Learn more about Red Plastic Bag
---
Barbados Music – Alison Hinds
---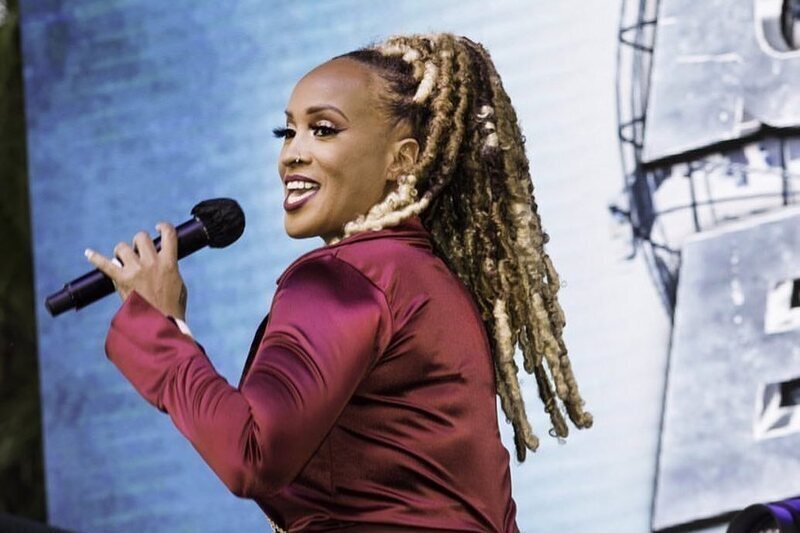 Since the late 1980's infectious songs and daring outfits have become synonymous with the legendary Soca artist Alison Hinds. Widely regarded as the Queen of Soca in the Caribbean she has captured the imagination of fans through out the region.
Some of popular songs include Roll It Gal, Ragamuffin, Faluma and Pull Up.