This Barbados Travel Guide 21 Exhilarating Things To Do In Barbados was develop with one primary reason. So you've got the top sites and tours in one place when you start to plan your next visit or trip to our lovely island. You'll discover a unique vacation waiting for you in these pages. It's my aim to help you appreciate all this scenic island has to offer.
A Barbados vacation is a time to discover the marvelous sights, sounds, and history of the island, and to enjoy our warm weather and the breath-taking views of our picturesque coastline. Our island is choc-full of things to do and there are many ways to experience Barbados.
This Barbados Travel Guide is designed to help you plan your visit. You'll be able to pick from the sites and attractions that interest and resonate with you.
Buy The Barbados Travel Guide $3.99 E-book Now!
---
---
What's Included In This Barbados Travel Guide
---
Explore Harrison's Cave widely regarded as the eighth wonder of the world.
Tour a magnificent and amazing 350 year old Jacobean plantation great house.
Experience the re-enactment of an amazing 19th century sugar museum.
Visit the playful Barbados Green Monkey in its natural habitat.
Explore the great outdoors with a memorable horseback riding adventure.
Discover where you can swim with the turtles on the islands scenic coast.
Scuba dive the islands magnificent coral gardens.
Escape back in time and take a peak into our rich cultural heritage at the Barbados museum.
Get married on a spectacular white sandy beach or in a elegant traditional church.
Explore our Grand Kadooment with its bright colored costumes its more than a carnival.
---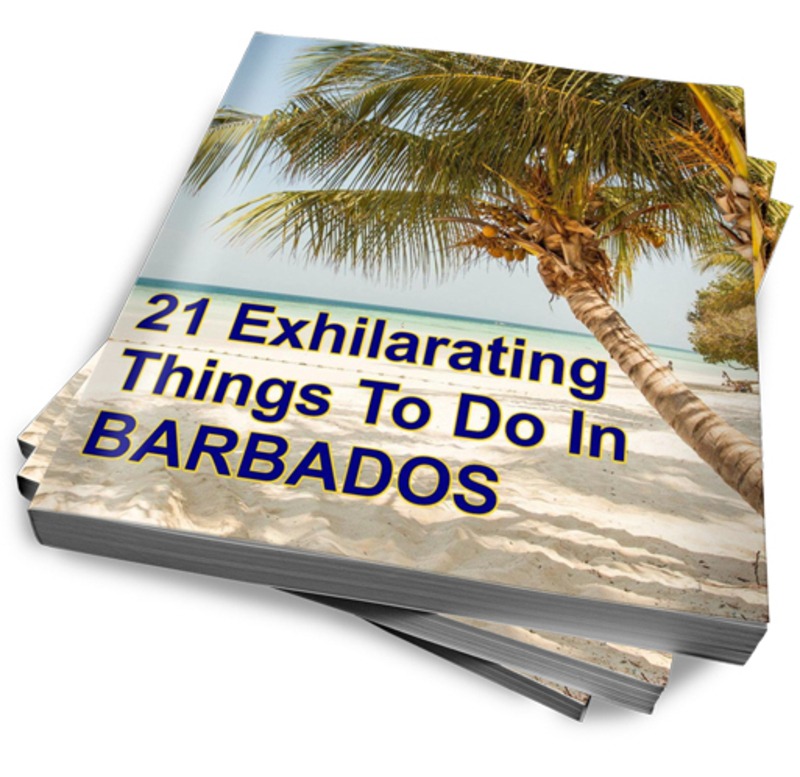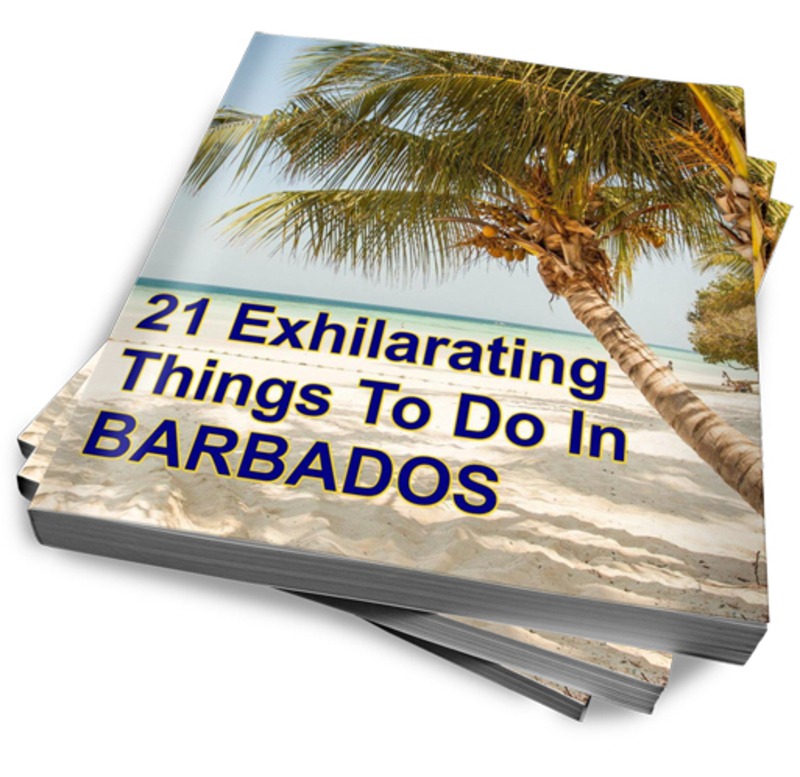 ---
Buy The Barbados Travel Guide $3.99 E-book Now!
---
---
Why a Downloadable Barbados Travel Guide ?
---
There are many benefits to using a downloadable PDF e-book over the traditional hard copy travel guide.
First, you get instant access to your vacation must do list
You save time and money, there is no shipping cost or delays in the mail
Always up to date, you'll receive new information and modifications immediately.
No need to worry about the extra weight of a physical book.
You simply print the activity you need on 8.5″ x 11″ paper, when you are ready to cook.
---
How To Get This Barbados Travel Guide
---
Just pay $3.99 and download the e-book to your computer immediately…
Click on the Buy it Now button below
Pay securely through PayPal. If you don't have PayPal you can setup a
FREE account or pay direct through PayPal with your credit card or visa debit.
Once you click the pay now button you'll be taken to a page to download the e-book "21 Exhilarating Things To Do In Barbados".
Simply enter your Name and Email address on this page, you'll receive two emails one with the invoice. The other with a link to Download the e-book
Save the email with the link.
If you encounter any problems please contact us.
The E book is in Adobe PDF
---
Buy The $3.99 Barbados Travel Guide E-book Now!
---